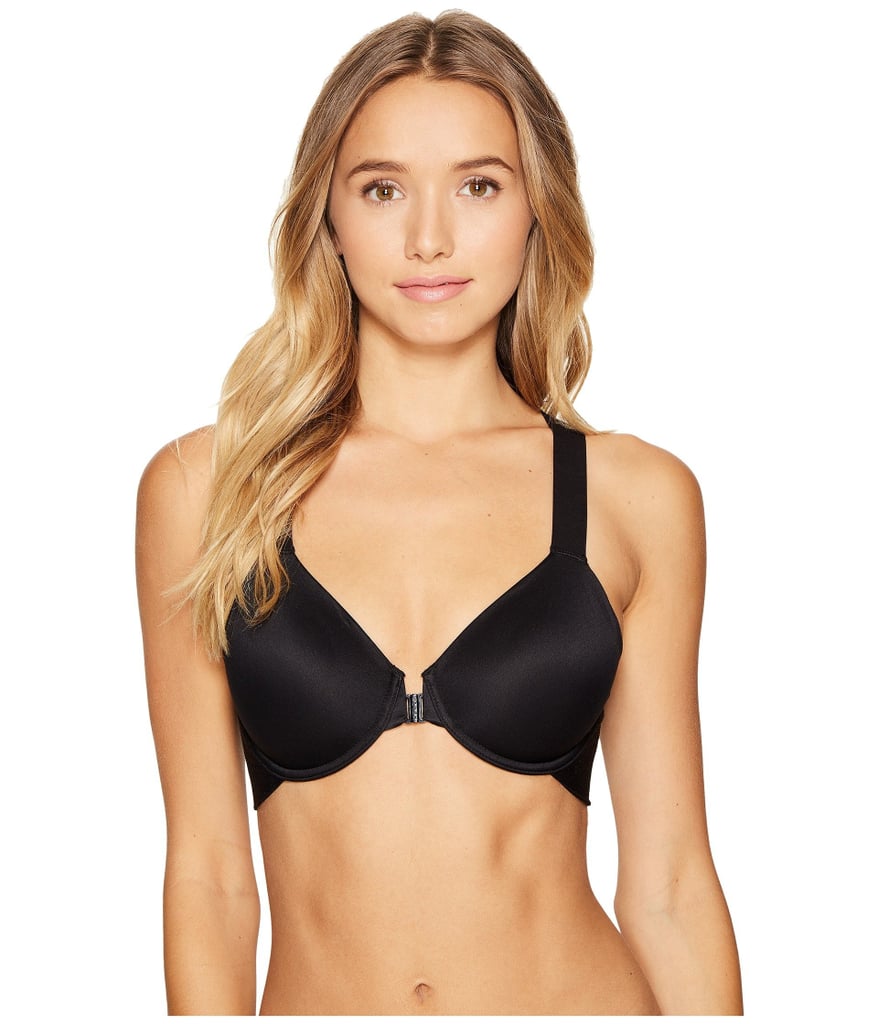 This Spanx Bra Is So Comfortable, My Boobs Go Through Withdrawal When I'm Not Wearing It

Are you one of those people who sort of just "turns up" random pieces of lingerie in your dresser drawer without remembering the exact moment of purchase? Same. That's what happened with this Spanx bra. First of all, who even knew Spanx made bras? I must've blinked my eyes five times at the tag when I held up this silky-smooth T-shirt bra, which clips at the front, and asked, "Where the eff did I get you?"
While you might have thought of the brand as a go-to for shapewear and those high-waisted, control top shorts you wear under your fancy wedding guest dresses, hear this: Spanx makes the best damn bra I have ever worn, called the Bra-llelujah! Full Coverage Bra. And after doing some research, I found it's sold at so many different department stores, including Bloomingdale's, Macy's, Neiman Marcus, Bergdorf Goodman, and Lord & Taylor.
When I take off the Bra-llelujah! at the end of the day, I don't actually feel that "sigh of relief" so many women refer to, and that's because I had no problem moving about all day long with the bra on. While I do like the accessibility of a front closure, I think it's the super-stretch band (made entirely from hosiery) on the back that I love so much. I have no other bras that offer such stretch and flexibility, and still give me support. Also, the straps are made from the same material as the band, so my shoulders don't get irritated from snappy, taut little straps.
This bra is equipped with underwire, but it provides lift, and there's enough padding to make my AA cup look like a solid A or maybe even a B if I'm wearing a tight bodysuit. I like that! I swear to you that investing in this bra will be the best $68 you have ever spent. Even better? Once you become a dedicated fan, you can scoop up any of the 10 other colorways or designs stitched with adorable little patches.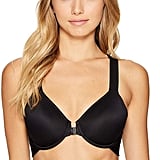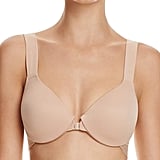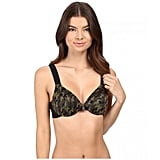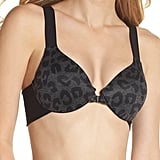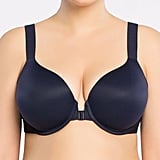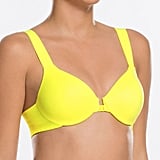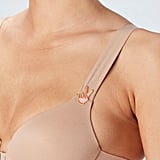 Source: Read Full Article