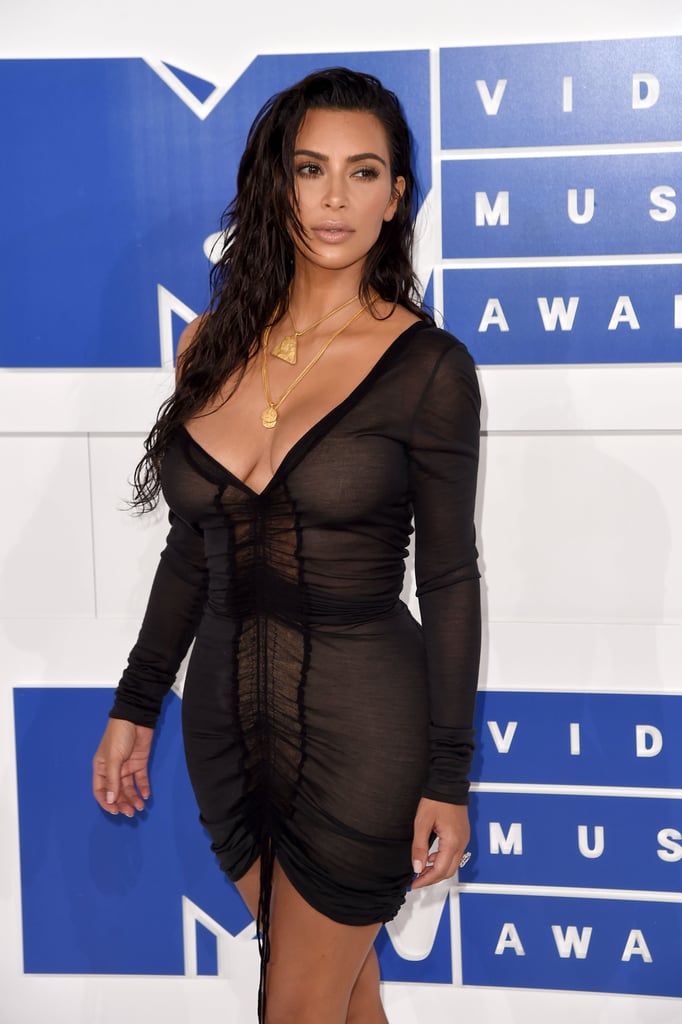 I Thought About This Kim Kardashian Dress For 2 Years, and Basically Just Found It at Zara

I remember thinking, "She nailed it" when I saw Kim Kardashian step onto the 2016 VMAs red carpet. Even for someone who usually finds the Kardashian brand of sexy so far from what us mere mortals can pull off in real life, I was struck by the effortlessly cool allure she was giving off. It had something to do with the wet, towel-dried hair, and sultry lace-up shoes, but mainly, her dress. That black vintage Galliano minidress. Truly, I have thought about that fashion moment for basically the two years since.
Then, something crazy happened: while browsing Zara's "new in" section (as I'm prone to do almost daily), I came across a dress so similar, it felt like someone at Zara had been reading my mind — or maybe staring at the same impossibly cool pictures of Kim. There are subtle differences — puff sleeves and brown, non-sheer fabric — but on the whole, it's giving me déjà vu and begging me to click purchase. You too? Then we'd probably both hit "add to cart" before everyone else does. Suffice it to say, prepare to see this Zara dress all over Instagram and everywhere else in a matter of weeks.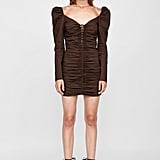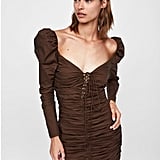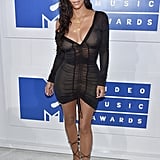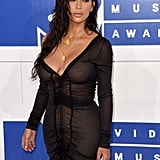 Source: Read Full Article