Virgil Abloh and Vitra have continued their collaborative relationship, building on 2019's release and exhibition with the new "Virgil Abloh c/o Vitra: US Edition." Continuing themes from that collaboration, the new capsule features the same three items, a Ceramic Block along with remakes of Jean Prouvé's "Antony" chair and "Petite Potence" lamp.
All three items come in a bold "Baby Blue" colorway and feature an array of other details. For the Ceramic Block, Abloh has added a numeral declaring which of the 999 editions it is, while the "Petite Potence" lamp — limited to just 150 — is finished with an oblong cage encasing an LED bulb. Lastly, the 50 "Antony" chairs feature a frosted plexiglass shell.
Announcing the collection, Abloh explained the idea of creating a link between Jean Prouvé's work and future generations, saying, "I loved the idea of introducing some Prouvé classics to a generation today that might not know the importance of his work. He worked as a craftsman, designer, manufacturer, architect, teacher, and engineer – he truly was a multifaceted designer and not limited to one "discipline". His many talents translate through his work — intertwining art with social consciousness. I feel interconnected with Prouvé in light of, I too, work within many worlds; art, fashion, music and philanthropy — meshing my ideas from these many realms together for a greater message to the world."1 of 3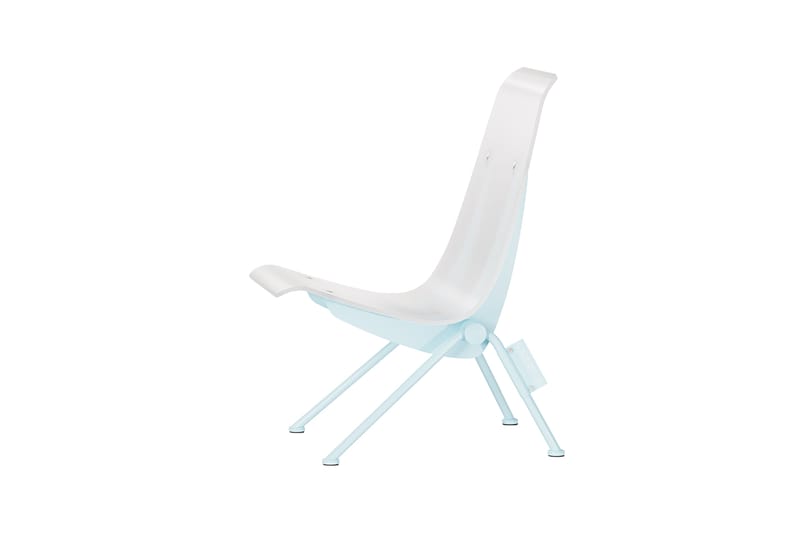 Vitra2 of 3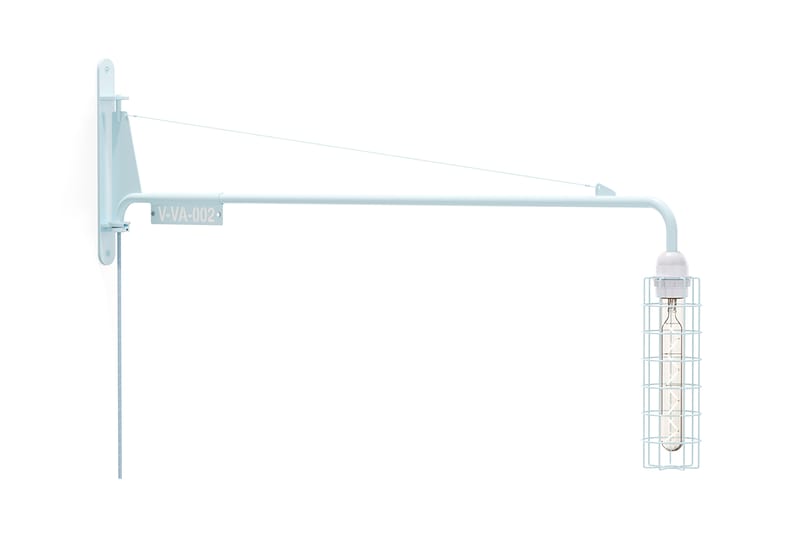 Vitra3 of 3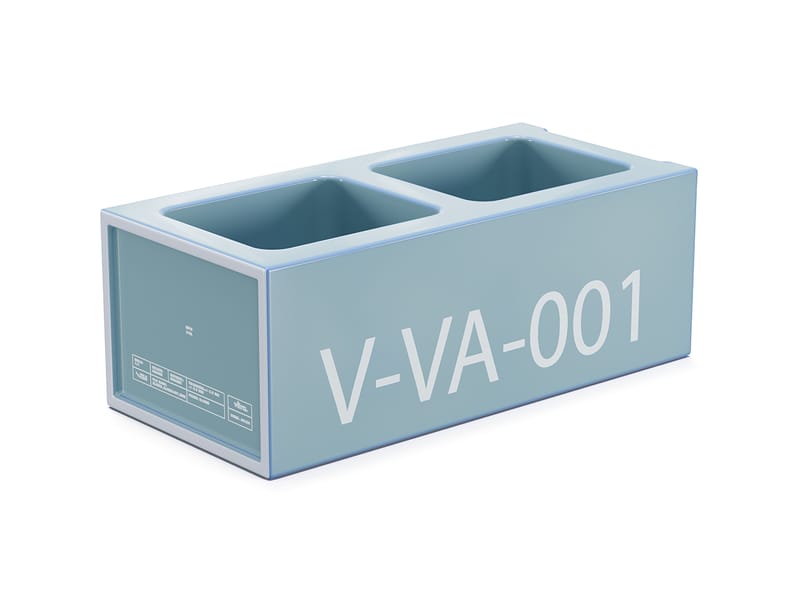 Vitra
Abloh also went on to explain how this collaboration tied into his wider work, adding, "My mission has not changed. My hopes for this collaboration are to further strengthen this bond with the new generation, providing them with further inspiration, as well as room for thought and a sense of inclusion. This collaboration invites the new generation into the conversation –- my work is meant to open doors for them."
These thoughts were echoed by Nora Fehlbaum, Vitra's CEO, who added, "What I find particularly inspiring about Virgil Abloh is that he comes to the table as an outsider, with a fresh look at our collection and a different pace, free of constraints. I'm interested in the way that he structures knowledge and passes it on to a new generation in such a condensed manner. He manages to shift the topic of design classics away from the discourse of an intellectual elite to make them accessible to a wider public."
Fehlbaum also saw a commonality between Abloh and Prouvé, saying "Like the objects by Jean Prouvé, Virgil Abloh's creations are also provocative; they don't necessarily appeal at first glance. For this reason, there is a certain kinship. Virgil operates on a terrain between different disciplines – high fashion, streetwear, music, scenography, art, architecture, industrial design and graphic design. Across all these disciplines he has created a coherent world and a strong signature."
The "Virgil Abloh c/o Vitra: US Edition" collaboration is available via Basic.Space now, with the online marketplace also livestreaming a pop-up installation in Miami's Design District. Created by Abloh's Alaska Alaska design studio, the six-day installation also features a special performance by Pedro Cavaliere while Abloh and Fehlbaum will have a conversation streamed on Abloh's Instagram.
In other design news, Louis Vuitton has worked with Maison TAMBOITE for a limited-edition bike.
Source: Read Full Article