It's sad to say, but the end of summer is nearing and fall is quickly approaching. Soon we will have to trade in beach weekends for apple picking, and Sangria for cinnamon lattes, but not before one last major sale to get your summer clothes half off. Nordstrom's Summer Sale is happy to deliver that bounty, where it will be running from Aug. 31 to Sept. 9 and offering everything from classic summer styles, to fall essentials, to necessary transitional pieces for 40 percent off. When the discount is nearly half the price tag, you almost can't afford not to pop in and see what they have.
You can finally get that summer dress you were pining for, or snap up that leather jacket for a margin of the cost, starting off your autumn right (and frugal.) You can find deals on brands like FILA, J. Crew, Rag & Bone, Madewell, and Topshop, meaning some of the hottest brands will be on sale, giving you an excuse to treat yourself this Labor Day weekend. To give you an idea what will be available, below is a glimpse of what to expect.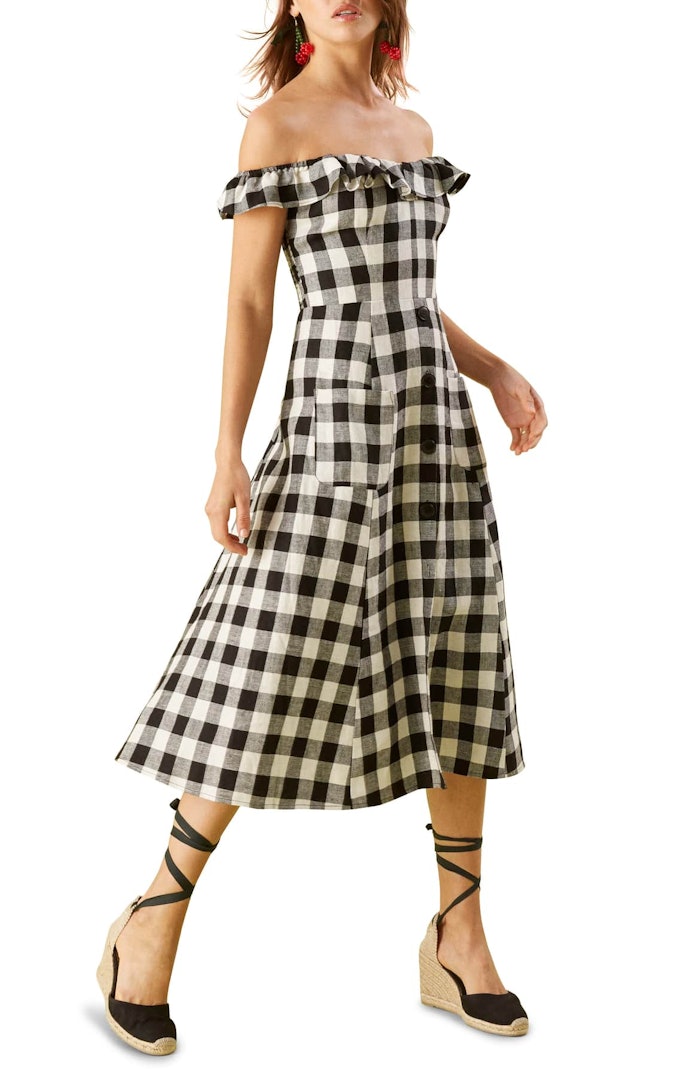 Reformation "Hattie Off the Shoulder Linen Dress"
Nordstrom
Currently 55 percent off, this off the shoulder gingham dress used to be $198 and is now down to $87. Featuring a ruffled neckline, two front pockets (POCKETS!), and a linen fabric, it's the perfect frock for an extended summer. And if it's already too cold to wear it where you live, you can always save it for next summer (or an island getaway during the winter.)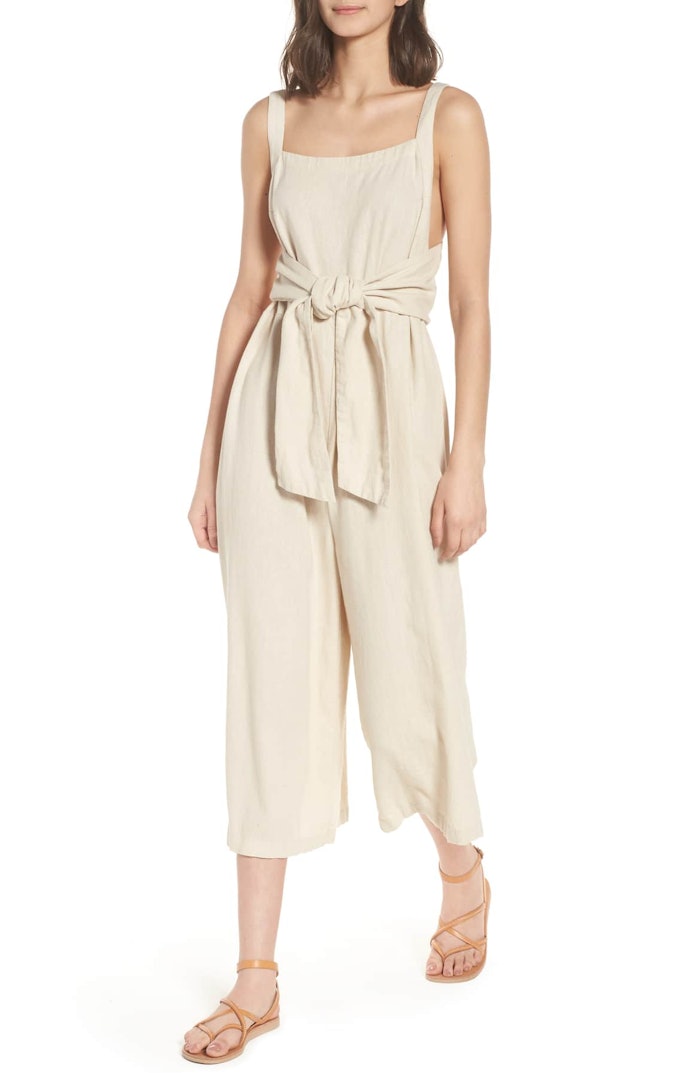 Linen Blend Tie Front Crop Jumpsuit
$35.40
Nordstrom
A square-cut linen jumpsuit with a cropped hem, this piece is 40 percent off and comes in both white and red options. Where it was originally $59, it's now $35.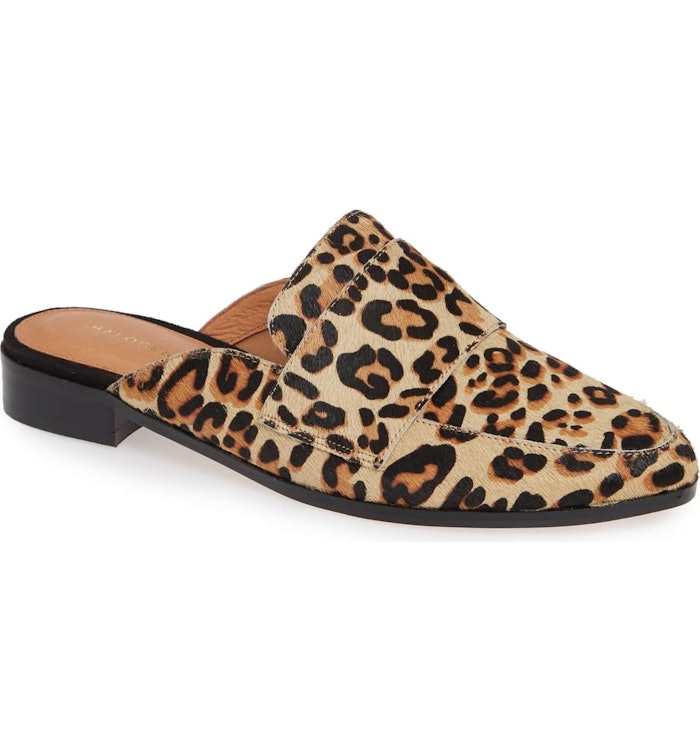 Violet Genuine Calf Hair Mule
$59
Nordstrom
This leopard calf hair mule will be just the thing to pair with high waist pants and chunky knits this fall. Right now it's 40% off, where it used to be $100 and is now $60.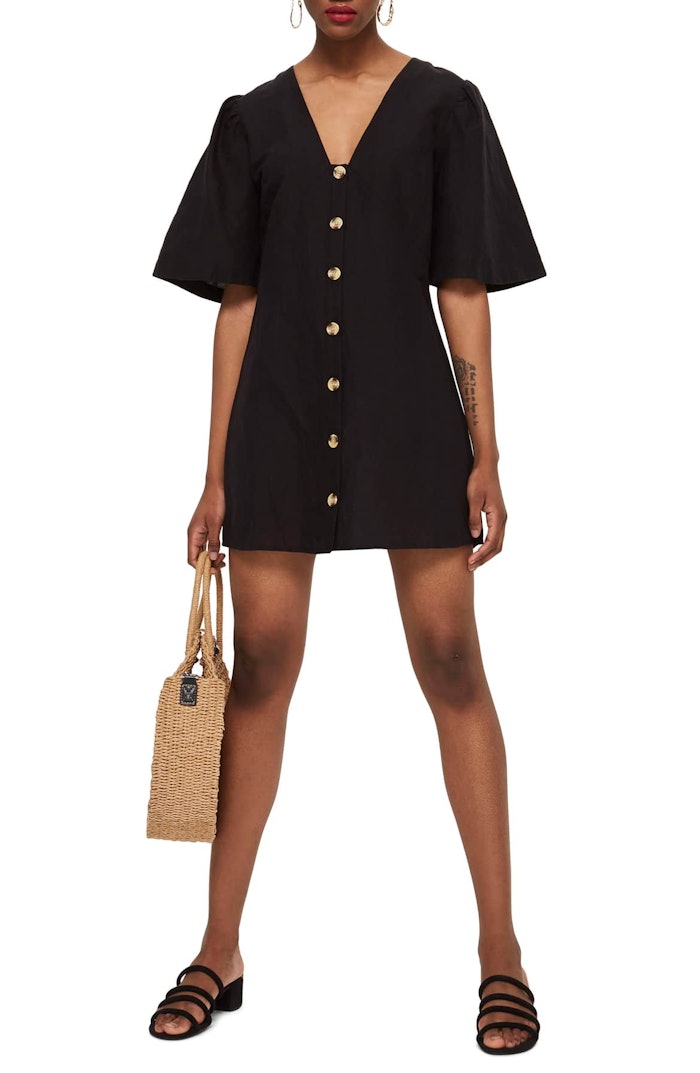 Topshop "Angel Sleeve Shift Dress"
$36
Nordstrom
A lightweight cotton-linen blend mini, this dress comes in three different colors: black, forest green, and baby pink. Right now it's 40 percent off, where it used to be $60 and is now down to $36. You can beat a linen dress on a hot summer's day.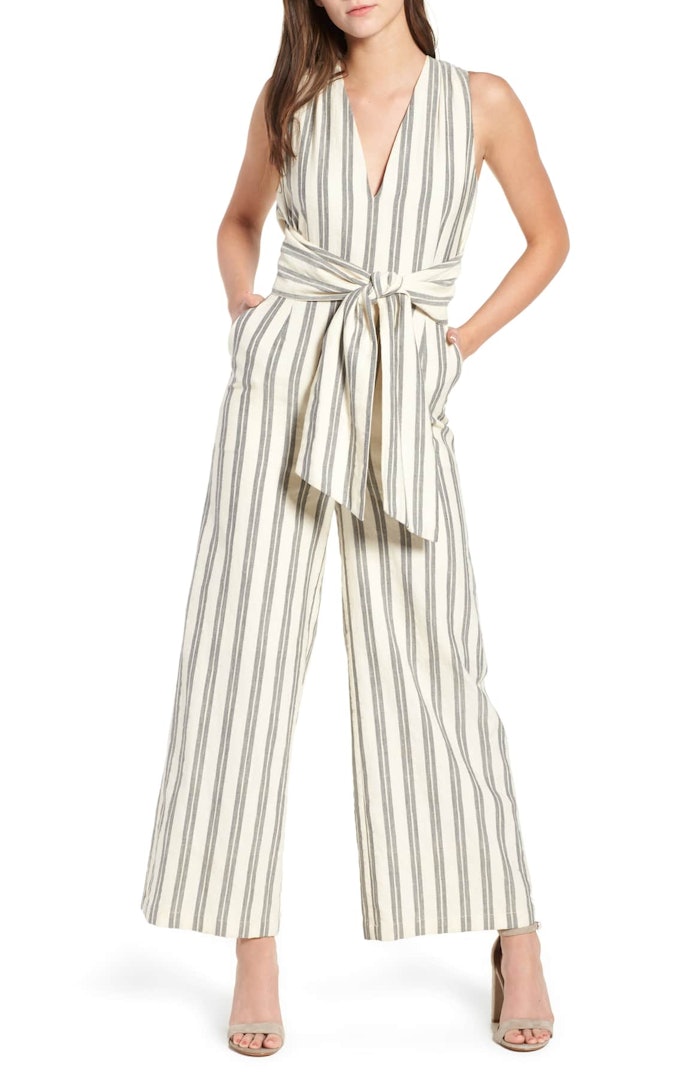 Rebecca Minkoff "Marley Stripe Jumpsuit"
$137
Nordstrom
What used to be $228, this wide leg jumpsuit is 40 percent off and is now $137. Featuring a bold white and gray stripe motif, a big bow in the front, and a sassy back cutout, it's an excellent end-of-summer deal.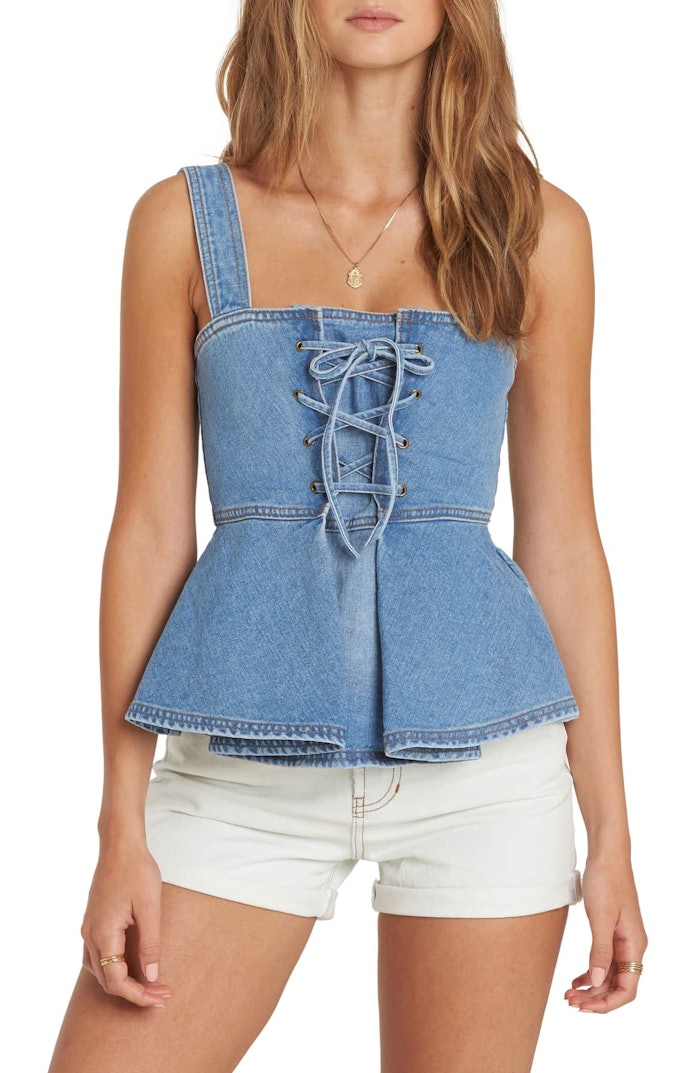 Billabong "Coastline Denim Corset Top"
$33
Nordstrom
Channel a '90s edge with this peplum denim top. It used to be $55, and is now 40 percent off and only $33. With a lace up front and faded denim blue material, it's a total throwback to the late '90s and early 2000s.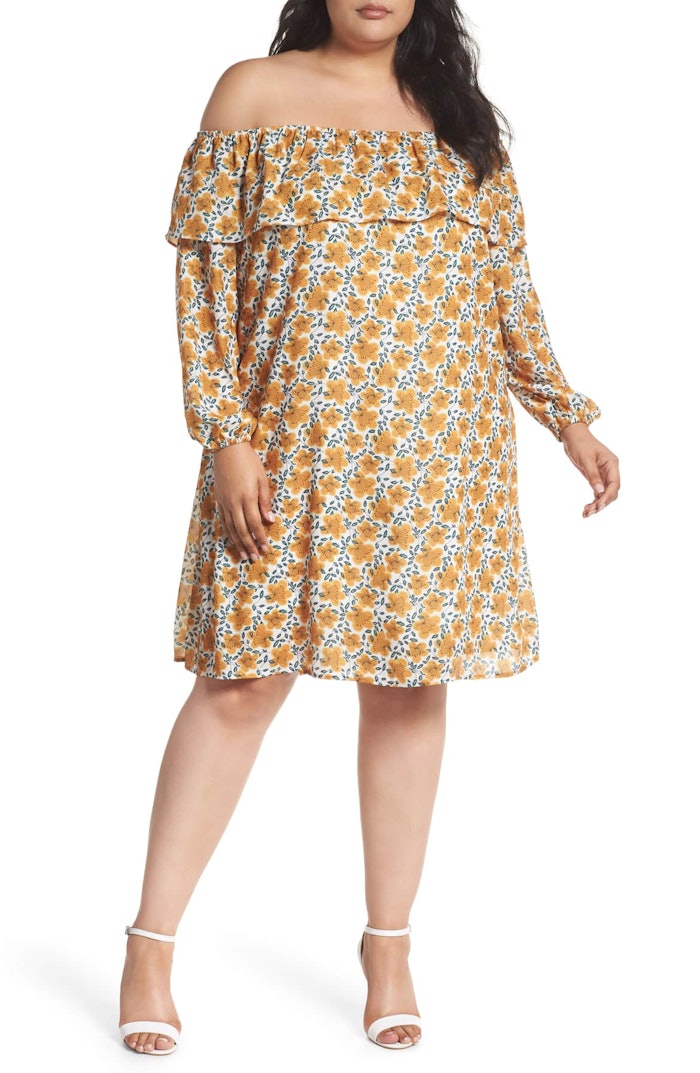 Floral Ruffle Off the Shoulder Shift Dress
$51
Nordstrom
Featuring a ruffly off-the-shoulder neckline, this long sleeve flirty dress is now 40 percent off. It used to be $85 and is now $51.
Don't miss these deals this Labor Day weekend, and prepare to get your shop on.
Source: Read Full Article