Nick Jonas and Priyanka Chopra's relationship all started off with a tweet in 2016. After texting back and forth for a while, and countless run-ins, the couple got together and their whirlwind romance officially began in 2018. It seems as though Nick and Priyanka's relationship escalated rather quickly, but just once glance at any picture of them together and you can feel the love through your screen.
RELATED: 10 Movie Star Power Couples That Are Worth A Fortune
While they were criticized for their age difference, and then for their seemingly rushed marriage, the couple has been under a watchful eye by social media. Both families have made it clear that they embrace the couple, which is all that matters. Let's celebrate this beautiful and talented couple with times they were relationship goals.
10

The Met Gala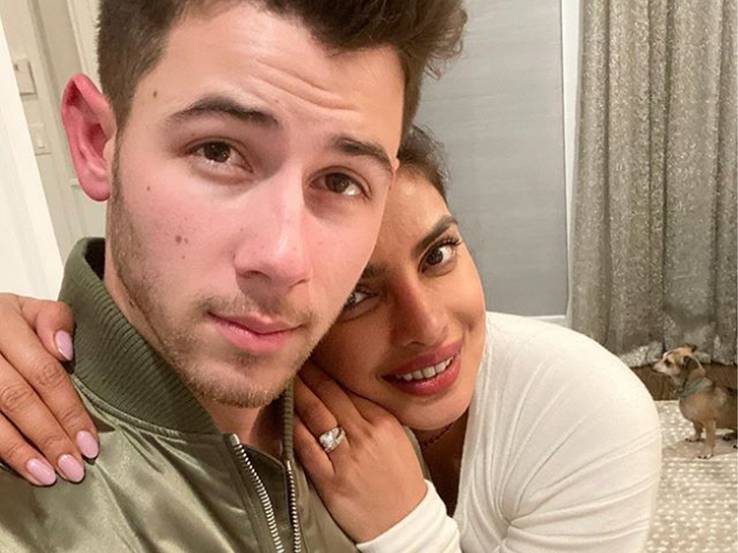 Back in 2017, the couple attended the Met Gala together as they were both wearing designs by Ralph Lauren, although they were not dating at the time. Who would've thought that in 2019, they'd be attending another Met Gala together, although this time as husband and wife?
The couple stood out as some of the best-dressed guests. The pair brought their A-game, topping their last Met Gala look together. Priyanka went bold with a metallic silver and feather dress. Nick matched with a bedazzled silver shirt and shoes underneath a white suit. The newlyweds not only looked flawless but looked happily in love.
9

Meeting The Parents In India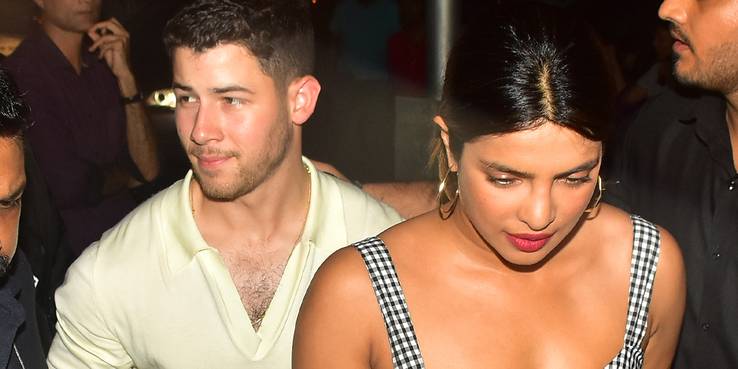 Priyanka Chopra was born in Jamshedpur, India. She attended high school in the US, briefly going back to India to star in some Bollywood movies before ultimately moving back to America. Chopra's parents still live in India, so the couple took a week-long trip to her parents' so Nick could meet her family.
The A-list actress admitted she was concerned about Nick going to India due to cultural differences. Though the worry was settled once he got there, and was instead replaced with happiness as the couple got more serious.
8

Double Dates With Joe & Sophie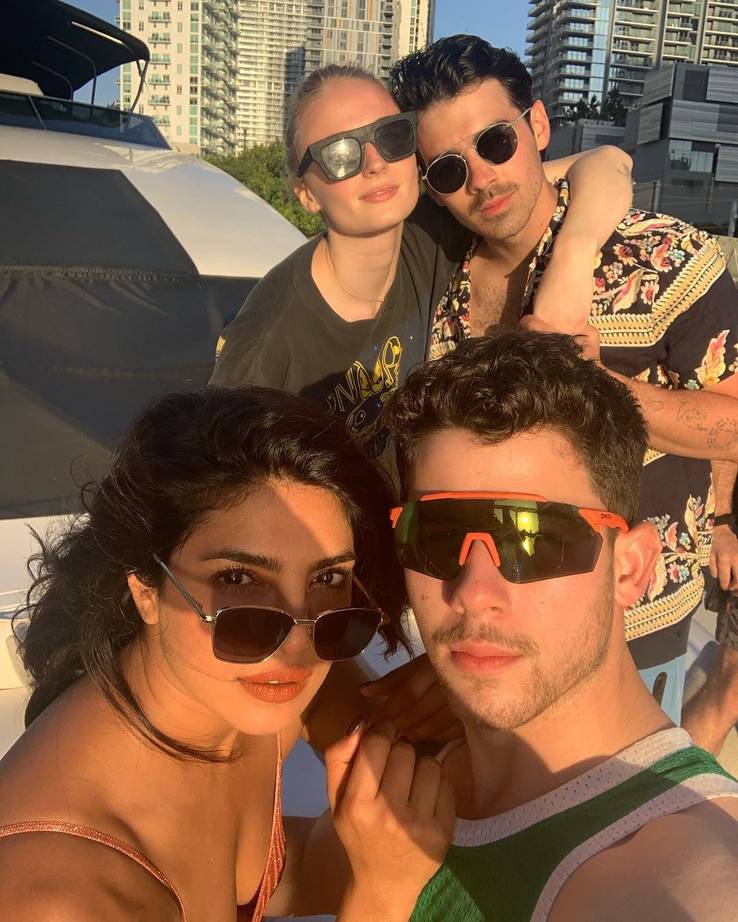 Priyanka not only gained a husband but she gained some new brothers and sisters. Joe Jonas and Sophie Turner have been extremely supportive of the pair. They all seem pretty close. Priyanka and Sophie's picture together the morning after her bachelorette party shows how the two became fast friends, though the couples are always spotted out and about together.
RELATED: 10 Times Miley Cyrus And Liam Hemsworth Were Relationship Goals
With too many hangouts to count, there are a few favorite double dates that got the media buzzing. Their double date to the US Open in 2018 got a very warm Instagram response as Priyanka captioned the photo "#famjam." The crew also went to Mumbai and were seen getting dinner at Juhu in another double date.
7

When They Got Engaged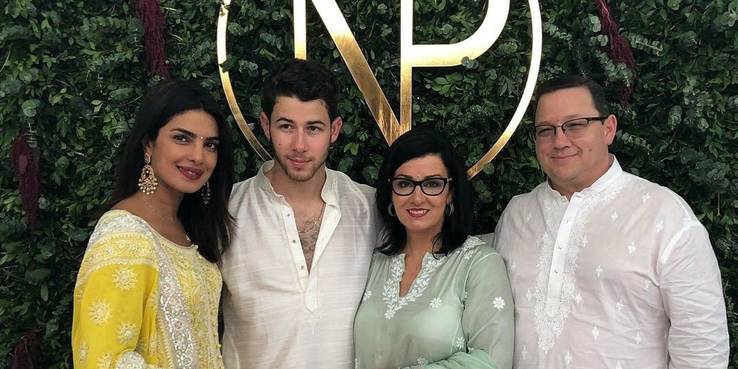 In an interview with Vogue, Nick admits that he told Priyanka's mom only three dates in that he would marry her daughter. Completely sure about his future with Priyanka, Nick shut down a Tiffany & Co. in London to pick out her engagement ring. He then flew to Crete with Chopra for her birthday celebration.
Nick waited until midnight to propose so that the two celebrations would have their own respective dates. The couple then proceeded to have their engagement party in India with a traditional Roka ceremony. This engagement story had all their fans at home in awe of the couple's real-life fairy tale.
6

When They Visited St. Catherine's Orphanage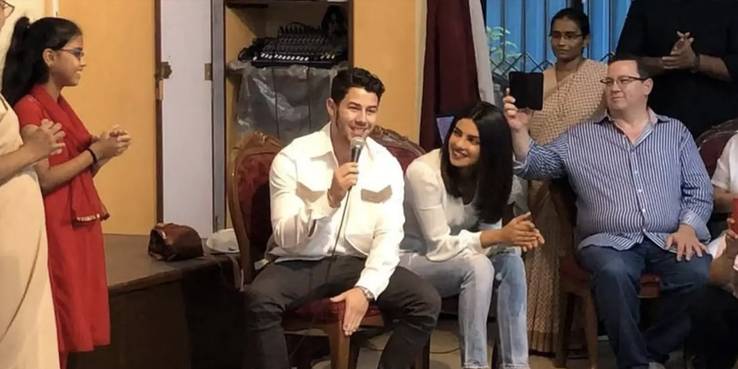 A day after their engagement post was shared on Instagram, the couple visited St. Catherine's, a girls' orphanage in Mumbai. Chopra's caption on her photo of the two at the Orphanage suggested that she'd been visiting St. Catherine's for the past 12 years. Not only were Jonas and Chopra at this visit, but so were some family members, including Jonas' parents and Chopra's mom and brother.
The couple kicked off this new chapter in their lives by giving their time and effort to a community with a special place in Chopra's heart. Visiting Orphanages together is relationship goals at its finest.
5

When Nick Talks About Priyanka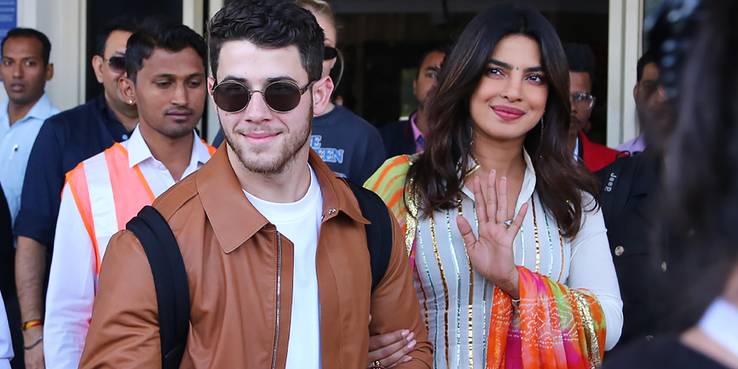 The most endearing part of their relationship is the way that Nick talks about his wife. The first time Nick met Priyanka, he got down on one knee at the Vanity Fair Oscars party and said "You're real. Where have you been all my life?"
If that isn't enough to make your heart melt, Priyanka says that on a date together in L.A, Nick expressed his admiration and love for her outlook on the world and her ambition. In the words of Joe Jonas himself, in the same vogue interview as before, he says that Priyanka "knocked him off his feet. He was just this little puppy dog."
4

At Ralph Lauren's 50th Anniversary Celebration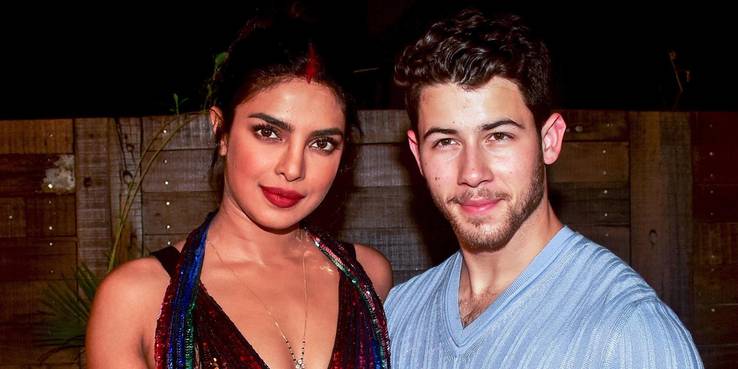 The couple attended Ralph Lauren's 50th Anniversary celebration during New York Fashion Week, reminiscent of one of their first encounters. In case you forgot, the couple attended the 2017 Met Gala together both dressed in Ralph Lauren. Although they were just friends at the time of the Met Gala, the couple attended the 50th anniversary engaged. The couple looked fabulous in matching black and white attire.
Jonas and Chopra sported smiles the entire night, no doubt thinking about how much has changed since their last encounter with Ralph Lauren. There's nothing cuter than a couple celebrating their relationship roots!
3

Priyanka With The Jonas Fam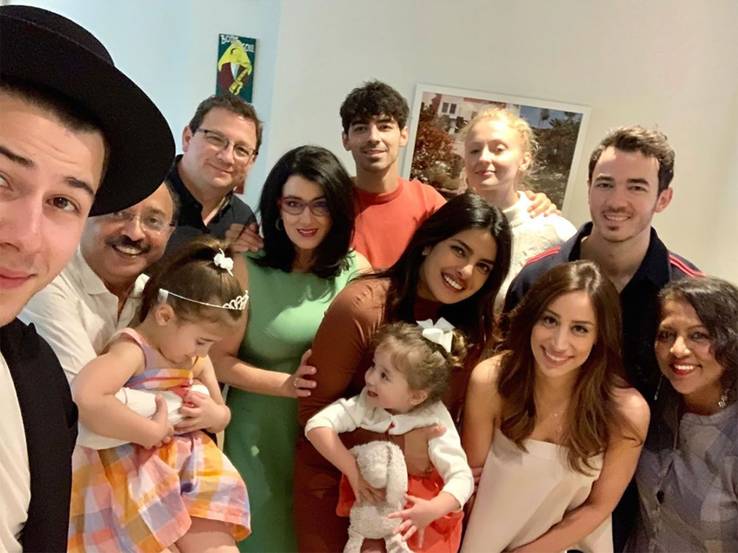 Priyanka has fit right in with the Jonas family. Priyanka, Joe's wife Sophie and Kevin's wife Danielle call themselves the J sisters in a funny tribute to the boys' early boyband days. Priyanka and Nick have both posted many photos together with his family, showing just how close the family is.
RELATED: The 10 Richest Couples In Show Business
The couple shared several pictures from a family trip to a ranch in Oklahoma. The whole family was posing on a tractor with the couple front and center in matching outfits. Her relationship with the Jonas family has fans everywhere envying their close-knit clan.
2

When She Bought Him A Dog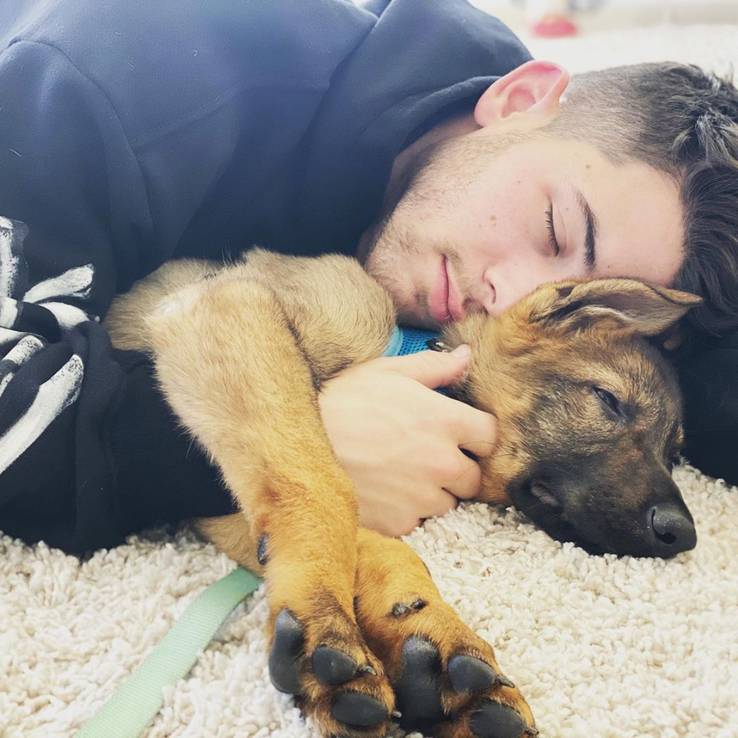 Just when we thought this couple couldn't get any cuter, they get a puppy! Recently, Nick took to Instagram and posted a video of Priyanka surprising him with a puppy. As an early anniversary present, Priyanka took home a German Shepherd puppy. Nick loved his new addition to the family and has been posting pictures with their puppy. Instagram went into a fit of cuteness overload, with over 15,000 comments on Nick's post of the surprise.
They've named him Gino and even have an Instagram page for him. If you want to keep tabs on Gino the German shepherd, follows his adventures @ginothegerman.
1

When They Got Married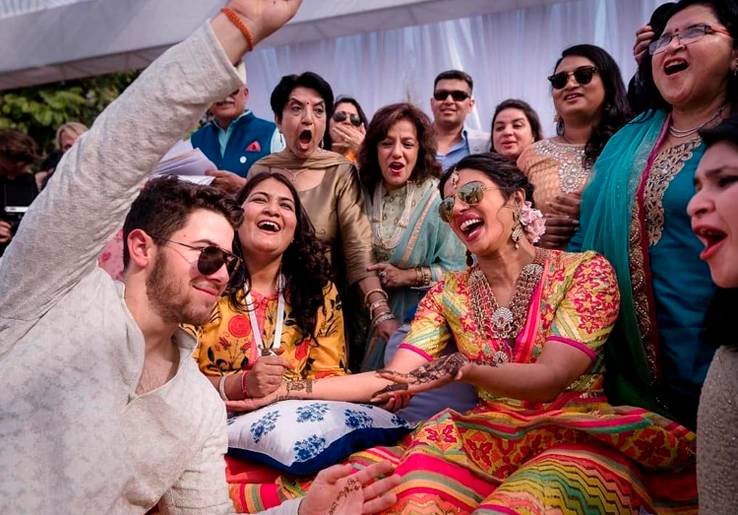 The day Priyanka Chopra became Priyanka Jonas. This couple's journey has been one for the books. With love and support from almost everyone, it was time to tie the knot. The pair have been open about their relationship, sharing their milestones with the world. From family photos to engagement pictures, to double dates with the Jonas brothers.
The couple married in December of 2018, having both an Indian and Christian ceremony to celebrate both their upbringings and cultures. With respect to their families, this couple celebrates their love as well as their differences in a merging of faiths and culture.
NEXT: 5 Co-Stars Who Dated And Broke Up (& 5 Still Going Strong)
Source: Read Full Article