Having a celebrity status didn't stop these women from having some of the weirdest cravings when they were pregnant! While they might have embraced a vegetarian or vegan diet before toting a baby bump, the unborn children certainly proved they were in charge as these celebrity women had the most outrageous cravings during their pregnancies! And we love it! From donuts with pickles to old school snacks like Red Hots and Rice Krispie treats, even the rich and famous aren't exempt from not being able to control their diet when they're expecting. For one mom, she had to wait until after she delivered to indulge in her craving of sushi.
But other than that, these ladies, no matter how famous, had no qualms with indulging their cravings and letting their fans and followers know about it. We have to say, it definitely helped normalize them a bit more. Because there's something about the image of a supermodel downing a burger or three hard tacos from Taco Bell that we can't get enough of! So take a look at some of the most random pregnancy cravings our favorite celebrities experienced when they were eating for two (or in some cases three).
Click the button below to start this article in quick view
20

Tori Spelling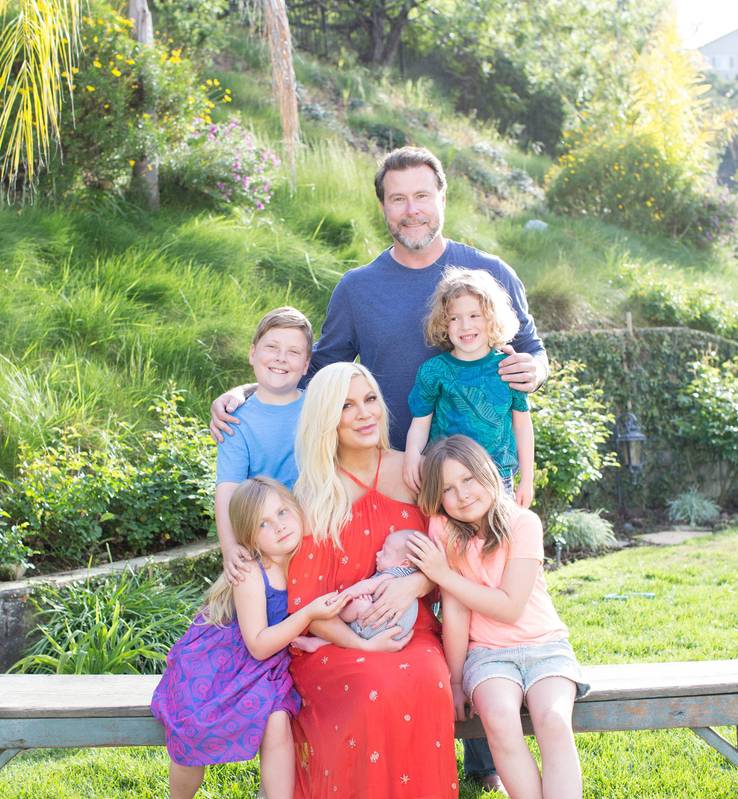 Oh, Tori Spelling. We might not be able to relate to a lot of things she does, but we can definitely relate to her pregnancy cravings, no matter how random they are. Let's break it down for a second. For starters, when Tori was expecting her second child, Stella, she craved Rocky Road ice cream along with avocados. When she was pregnant with her third child, Hattie, she wanted an obvious no-no for pregnant mommies, sushi. Unfortunately for Tori, she had to wait until after she gave birth to Hattie to take part in that craving. We're hoping she didn't go too crazy!
19

Zoe Saldana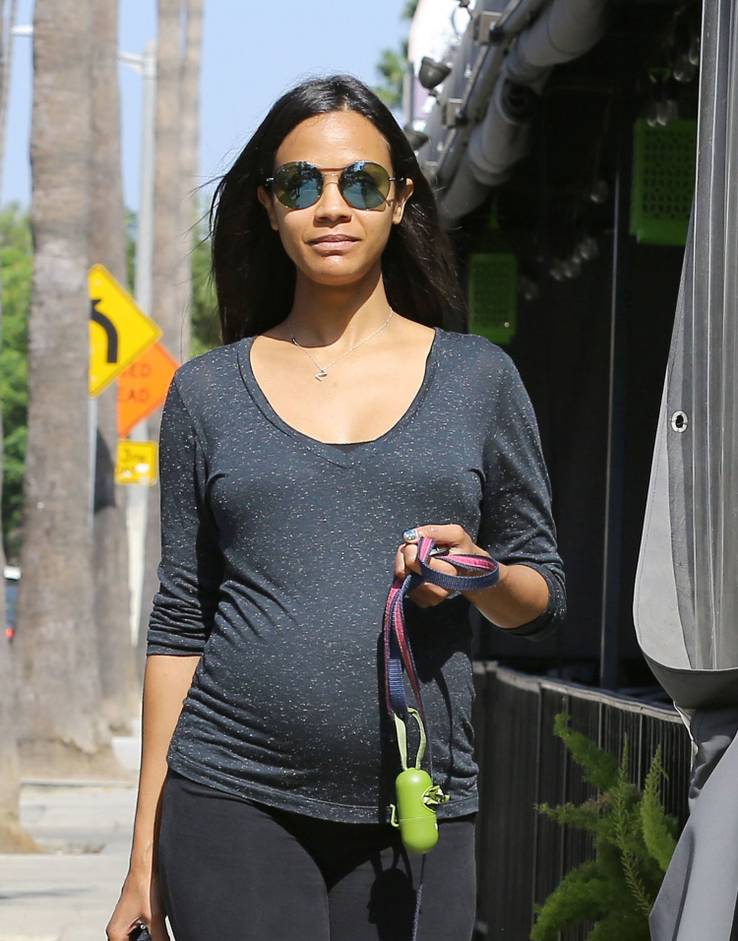 Zoe Saldana has been gracing the big screen a ton since she and welcomed her twins with husband Marco Perego. Still, we had to take a look back on the delicious cravings she had when she was carrying her twin boys. Zoe confessed her cravings included a mixture of baked goods and meats… together. She said despite working in Hollywood and trying to make herself think that things like burgers were no good for her, she loved using her pregnancy (with twins no less!) as an excuse to down as many as she wanted. Still, the burgers were only a gateway to her most random craving to date – pickles with donuts.
18

Carrie Underwood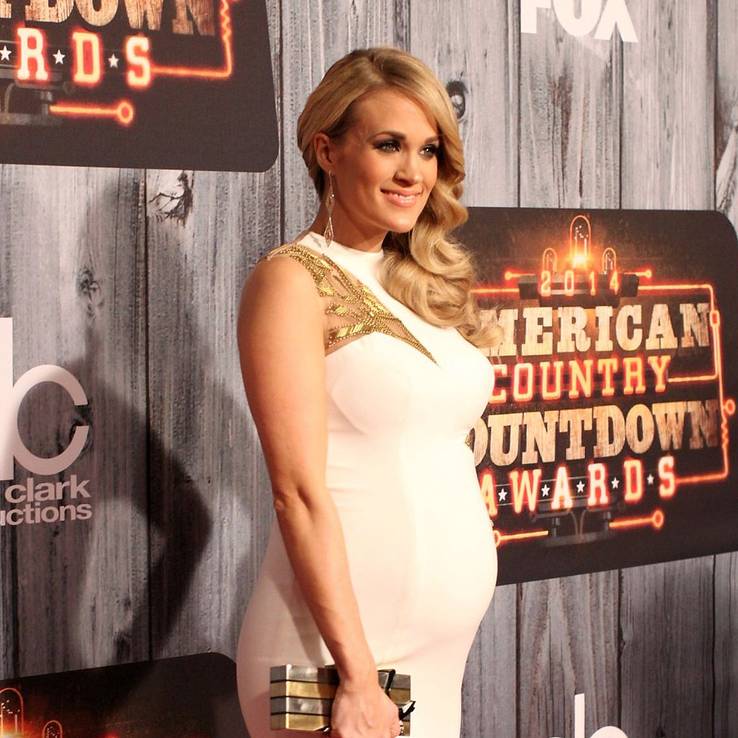 We can definitely feel Carrie Underwood's decision to take the limits off of her eating habits when she was pregnant with her child. She admitted to giving herself permission to literally eat whatever she wanted to, especially those things she wouldn't typically eat if she weren't pregnant. Interestingly enough, her go-to was none other than the classic Pop-Tart, at midnight no less. Carrie confessed she was all for reliving her college days as she indulged in the snack in the middle of the night with no guilt. Way to live up your pregnancy, Carrie. Meanwhile, we'll live vicariously through her.
17

Hilary Duff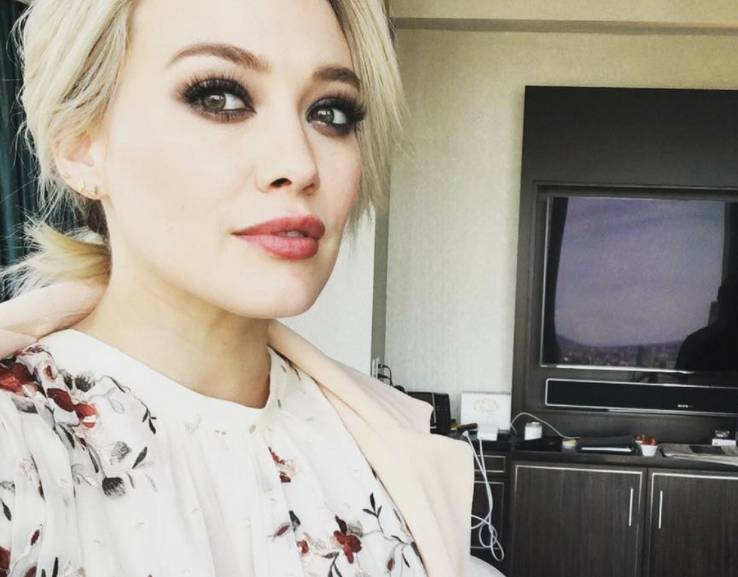 Can we just take a second to recognize that Hilary Duff's pregnancy cravings are an entire vibe and mood? The Younger star once shared with her followers that she was all about Red Hots candy when she was pregnant. Like, what a nostalgic feeling! And that wasn't the only old school snack she was craving when she was pregnant with her baby boy. She also wanted more than enough chocolate covered pretzels and Rice Krispies treats. A sleepover at her place would be the absolute best. Of course, she craved the classic pickle too, which a lot of other pregnant women do as well.
16

Hannah Davis Jeter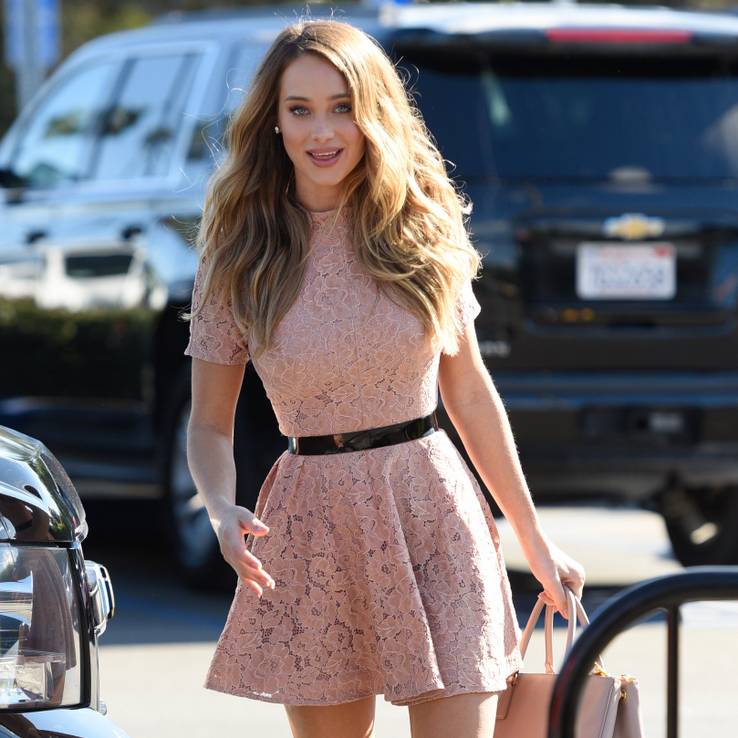 The model and wife of retired MLB All-Star, Derek Jeter, had major cravings for beef jerky when she was pregnant with their first child. This might not sound super crazy or random, but the hilarious part is that Hannah was definitely not a meat eater before this. In fact, she was a full-on proud vegetarian. Pregnancy will have you do some crazy things for sure. Interestingly enough, she topped her beef jerky with even more junk food like gummies and other types of candy. She was happy to admit she definitely fell for the salty and sweet combination that has taken the pregnant and non-pregnant by storm.
15

Alyssa Milano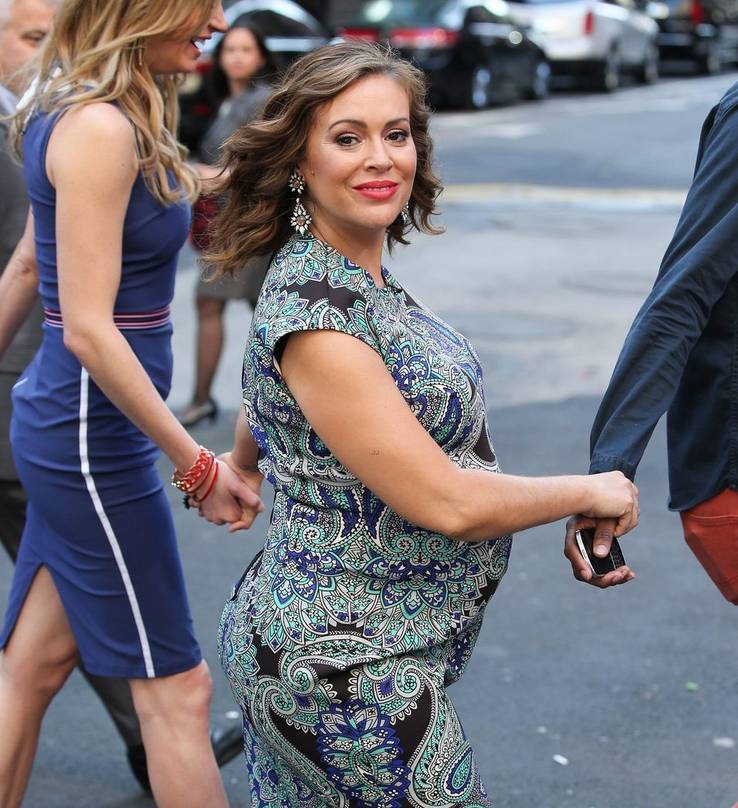 Leave it to Alyssa Milano to have random yet health cravings while pregnant. The actress apparently was loving broccoli and orange juice during her pregnancy. We're not exactly clear if this was something she craved together, or separately, because this would be quite a random combination. And she didn't stop there. Word is she also threw lentils in the mix. We can't be made a good balance of protein, fiber, and vitamin C. That's gotta be great for her and the baby. And we're certainly not mad at healthy pregnancy cravings, no matter how side eye worthy they might be.
14

Chrissy Teigen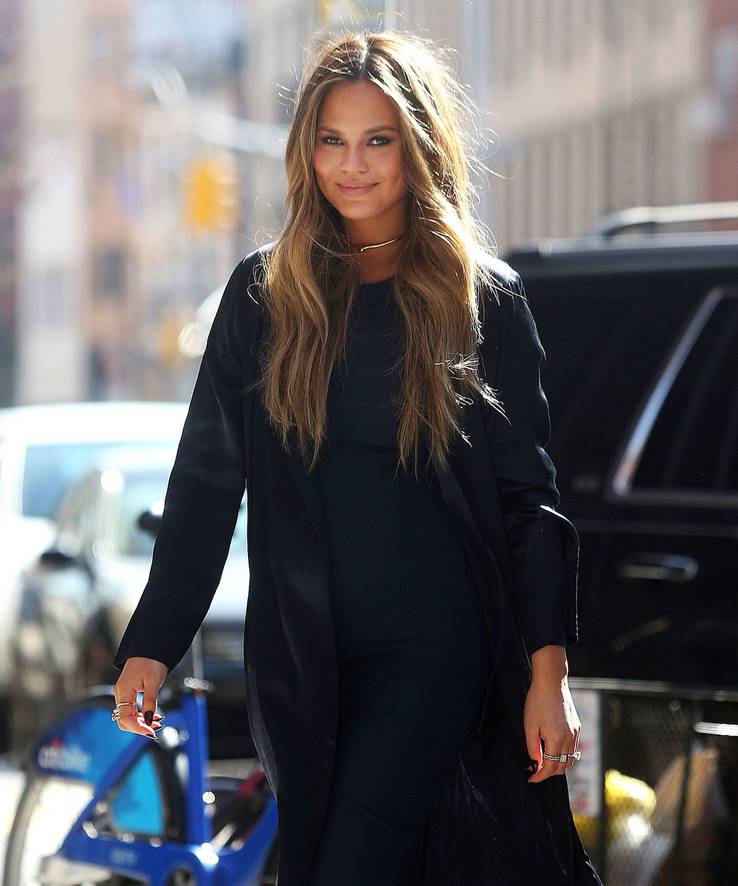 Any fan can look at Chrissy Teigen's Twitter feed and see what her main pregnancy cravings were. No matter how crazy, she had no problem letting her followers and fans know that she couldn't get enough of oversized burritos during her pregnancy. Teigen, who welcomed her second child with husband John Legend recently, explained her love for huge burritos. "This burrito is so big, I'm using I as a table for my fish taco," she laughed. If that isn't enough, John also revealed to her fans that he once had to buy her 50 donuts to satisfy her pregnancy cravings.
Featured Today
21 Grey's Anatomy Plot Holes Fans Are Still Scratching Their Heads Over

25 Celebs With The Most Interesting (And Geekiest) Collections

The 15 Highest Paid Actresses This Year (And 16 Who Will Make A Ton In 2019)

13

Tina Fey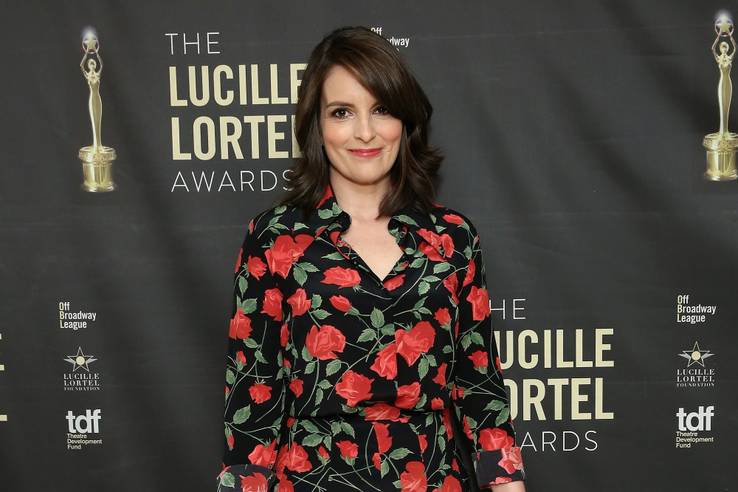 A box of donuts a day did a very pregnant Tina Fey a ton of good! The hilarious comedienne and actress was said to not just crave donuts when she was pregnant but wanted as many as a box a day! And it wasn't just any type of donuts. Word is, she was a fan of Entenmann's chocolate donuts when she was carrying her first daughter. She might be a fit and slim woman today, but her craving made her gain nearly ten pounds in two weeks because she was eating so many donuts! We don't doubt it was worth it though.
12

Lauren Conrad
Our beloved Lauren Conrad also took the classic route when it came to foods that she craved during her pregnancy. Apparently, her love for peanut butter and jelly sandwiches went to an all-time high when she was toting her adorable baby bump. We definitely can't be mad at that. LC had no problem with her cravings for foods that have for some reason been dubbed the go-to items on kids' menus. From her PB&J craving to macaroni and cheese, Lauren compared her cravings to that of a teenager at a roller rink. Plus, the fashionista also indulged in red meat for the first time since she was 16.
11

Natalie Portman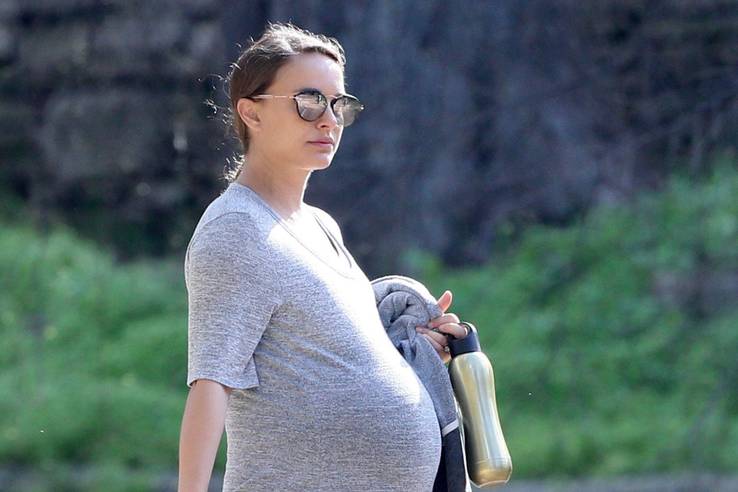 Natalie Portman's random cravings definitely changed with each pregnancy. She said when she was pregnant with her first child, all she could think about were cream puffs. Heck, any type of dessert that included cream was a win for her. She even indulged in whipped cream straight out of the can (which makes us a little jealous). Still, while that sounds like quite the delicious yet strange craving, the same didn't hold true the second time around. It's safe to say her body went for a much healthier route as she craved pineapple and cucumbers. But it wasn't all fruits and veggies as her body also yearned for burritos.
10

Laura Prepon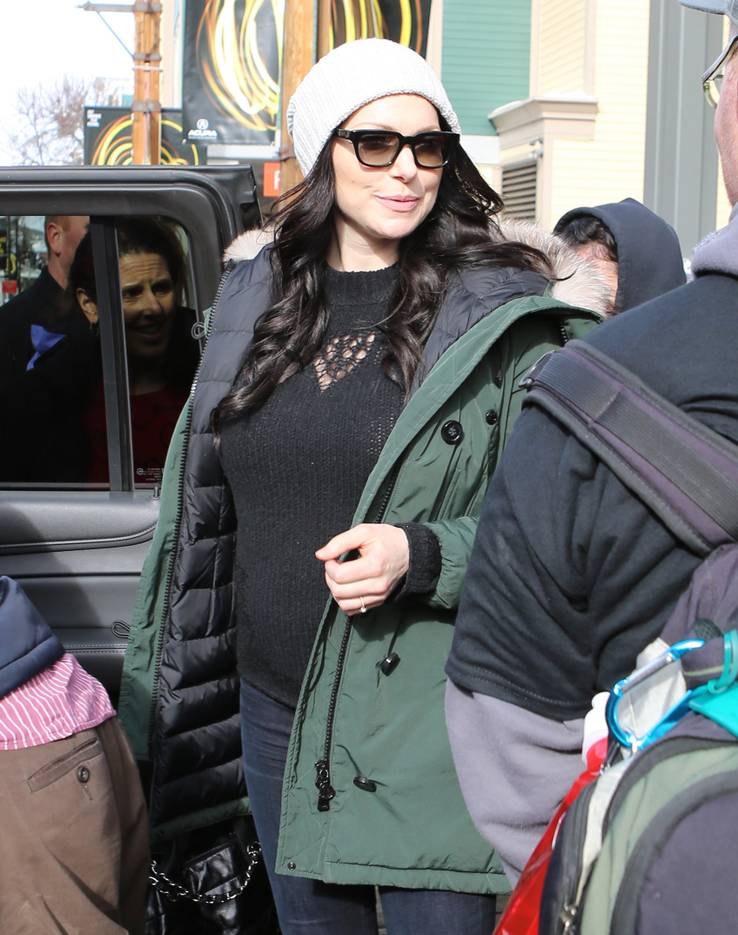 That 70's Show and Orange Is The New Black star Laura Prepon made it clear her pregnancy cravings took her back to her childhood days. The most random one she revealed was pastrami sandwiches on rye, something she said she hadn't eaten in literally years. What makes it better is that she washed it down with a cherry soda. But that doesn't end there. Prepon, who had her first child (a baby girl!) with fiancé Ben Foster last year, also said she had cravings for Jewish deli food with pickles and sauerkraut and of course mustard. No judgement from us, Laura!
9

Niki Taylor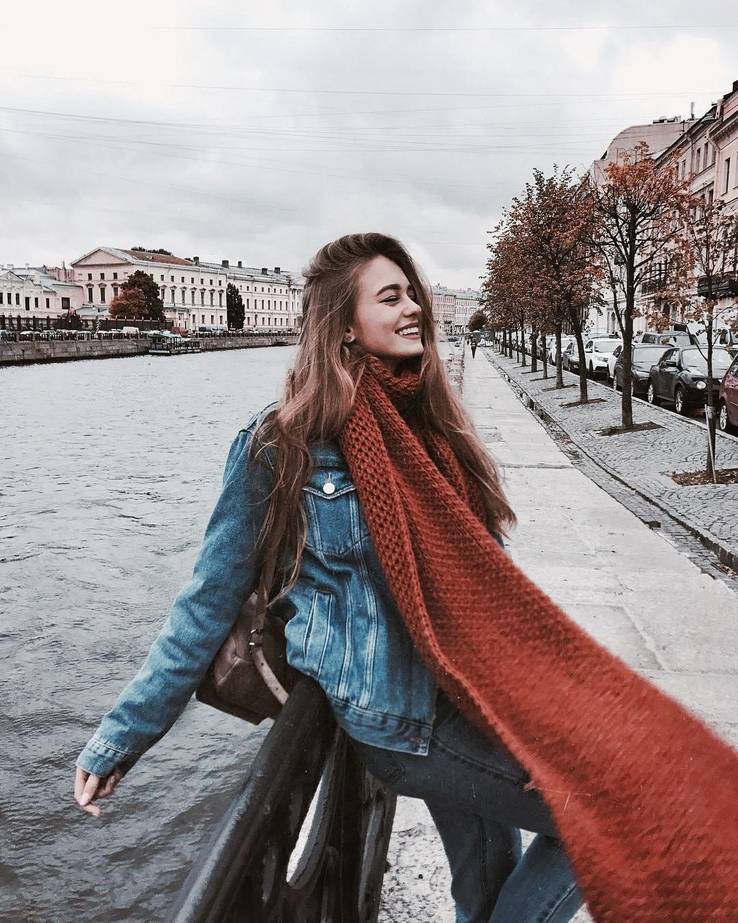 Niki Taylor confessed that when she was carrying her son, Rex Harrison, she pretty much lived at Taco Bell. How funny is that? Her craving was for three hard tacos, a bean burrito, and a Sierra Mist. That's pretty specific. But a pregnant woman wants what a pregnant woman wants. And what she wants, she gets. She might be a supermodel, but that didn't stop her from going through the drive-thru with her order. We can only wonder where it all went because her snapback game was stronger than ever. Still, it would be hilarious if baby Rex's favorite cuisine is the beloved Taco Bell.
8

Hayden Panettiere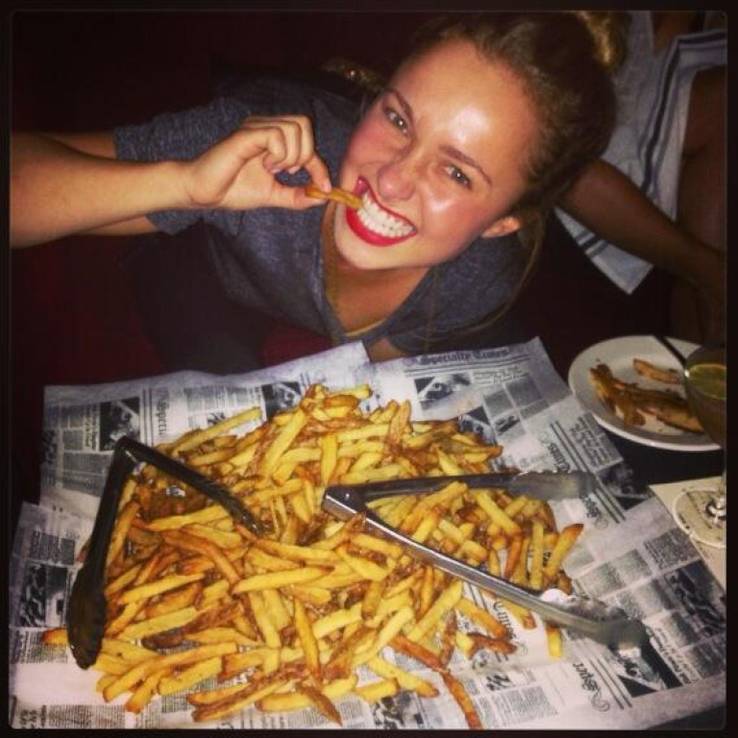 Actress Hayden Panettiere relived her love for chicken noodle soup when she was pregnant. She said she loved the classic meal as a child, and had no problem taking it in in unthinkable amounts when she was pregnant. While too much of a good thing might be pretty unhealthy during a pregnancy, it looks like she was able to handle it all just fine. We can only assume that she topped her chicken noodle soup meals with crackers and a good old soda. Because what other way is there to eat it? Either way, Hayden made it clear she couldn't get enough.
7

Kim Kardashian West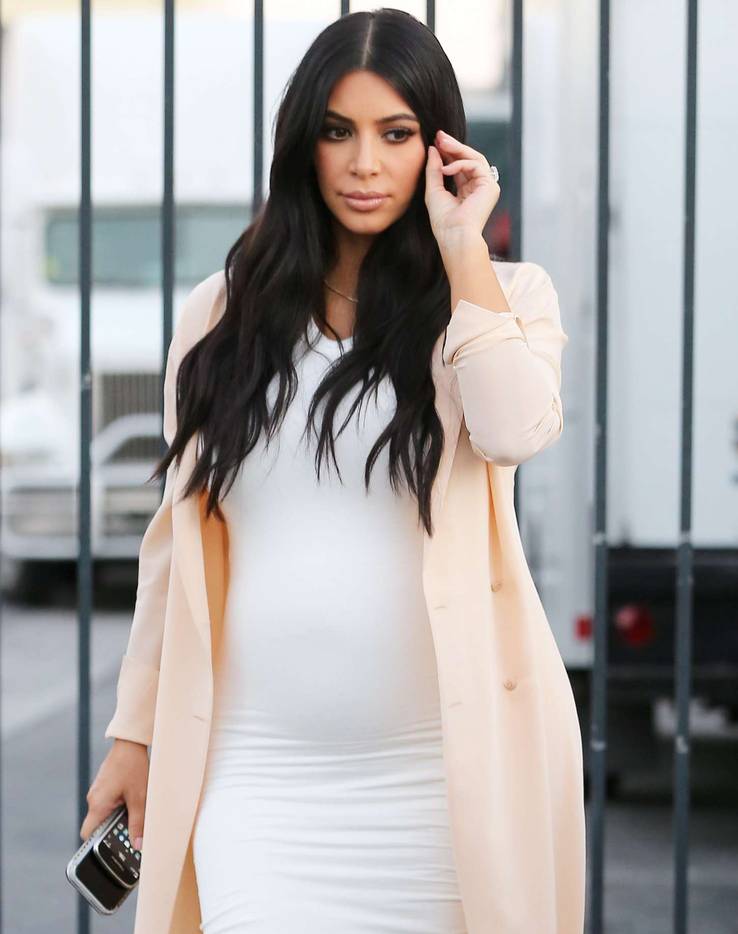 While Kim Kardashian West went the surrogacy route for her third pregnancy with daughter Chicago West, she was very open about how difficult her first two pregnancies were with daughter North West and son Saint West respectively. Still, it looks like cheese on literally everything made the reality star and fashionista's pregnancies a little easier. If you think this is strange, she confessed her key indulgences were chili cheese fries with a fresh burger from the West Coast's In-N-Out fast food joint. Apparently, that was one of her top cravings when she was pregnant with North. Nothing like a burger and cheese fries to help you get over pregnancy woes.
6

Mila Kunis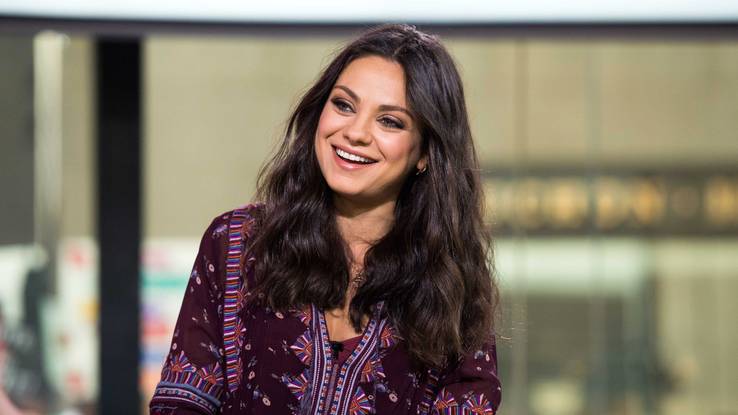 We can only imagine how crazy Mila Kunis' cravings got when she and her husband, funny guy Ashton Kutcher, were expecting their adorable children. She said for her first pregnancy, she wanted nothing but sauerkraut and vinegar, especially for the first half of it. As for the second one, Kunis, who is typically doesn't eat meat, even tried a piece of meat because it looked so delicious. Her other craving? Eggs! And not just for breakfast. "I can eat eggs all day long. If someone's like, 'Have an egg for dinner!' I'm like, 'Great,'" she said during an interview. Eggs, meat, and vinegar aren't a terrible combination though.
5

Behati Prinsloo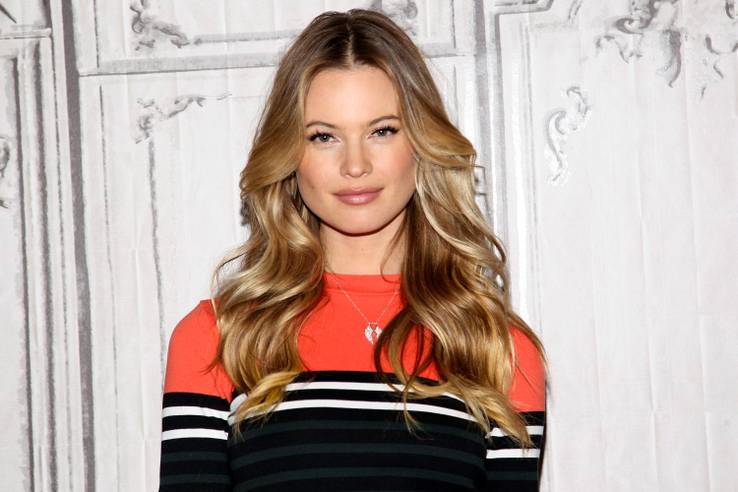 Fortunately for model Behati Prinsloo, her husband, Maroon 5 singer Adam Levine, didn't give her the side eye when she had him running out to help her fulfill her craving of apples and Tajín seasoning. Plus, the idea of Adam going to a local market to pick up these items is pretty cool in itself. While that's certainly a new craving that isn't necessarily at the top of a lot of women's lists, she admitted to having another craving that is quite common for pregnant women: none other than fries dipped into a Fatburger milkshake. Hey, even people who aren't toting a baby bump sometimes crave that combination, so no judgment here Behati.
4

Kourtney Kardashian
Mom of three, Kourtney Kardashian, indulged in none other than bagels during her pregnancies. And while this is a pretty normal part of a well-balanced breakfast, Kourtney instead opted for having a bagel anytime of the day or night. With her and Scott Disick's third child, Reign Disick, Kourtney opted for a bagel to top off her dinner every single night. If you're wondering what flavor she was interested in, it was the classic blueberry bagel with cream cheese and jelly. Fortunately for Kourtney, research and experts have shown that breads like bagels help prevent or least lessen morning sickness.
3

Alicia Keys
Singer and actress Alicia Keys was craving roasted fruit during her pregnancy! We can dig roasted vegetables, that's definitely a thing. But fruit? That's not something you see every day. Nonetheless, Alicia was craving roasted cherries and grilled bananas. Like, how amazing does that sound? We would have never thought to roast cherries or grill bananas. And she didn't eat it alone on a plate. She put it on a panini and boom, her craving was satisfied. Listen, we might not be expecting any children, but that doesn't sound like a bad meal. A little random, yes, but definitely could be delicious.
2

Jessa Duggar Seewald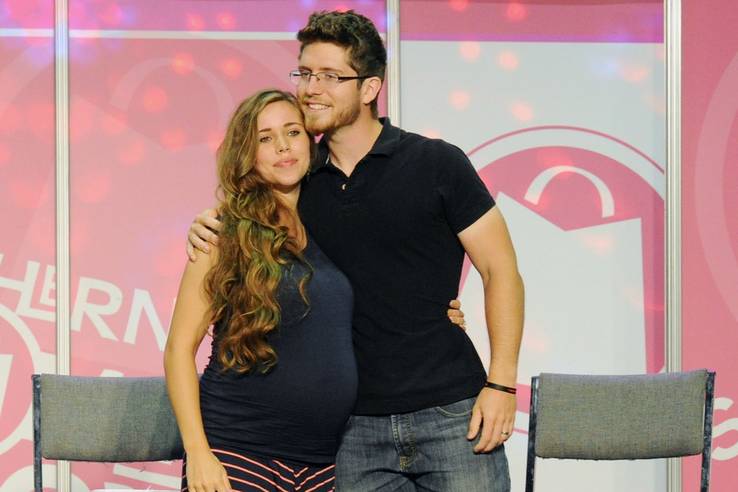 Reality star Jessa Duggar Seewald had quite the craving when she and her husband were expecting their first child. Jessa revealed to her fans that she was craving Arby's! We love that she tried to blame it on the baby on social media, but that's totally fine with us. She used the hashtags to show that she (and/or the unborn child) loved Arby's Roast Beef, the infamous Arby's sauce, and its Jamocha Shake. We can only hope that the fast food restaurant's amazingly good curly fries were also on her list of random cravings. Because, what's Arby's without those goodies?
1

Olivia Wilde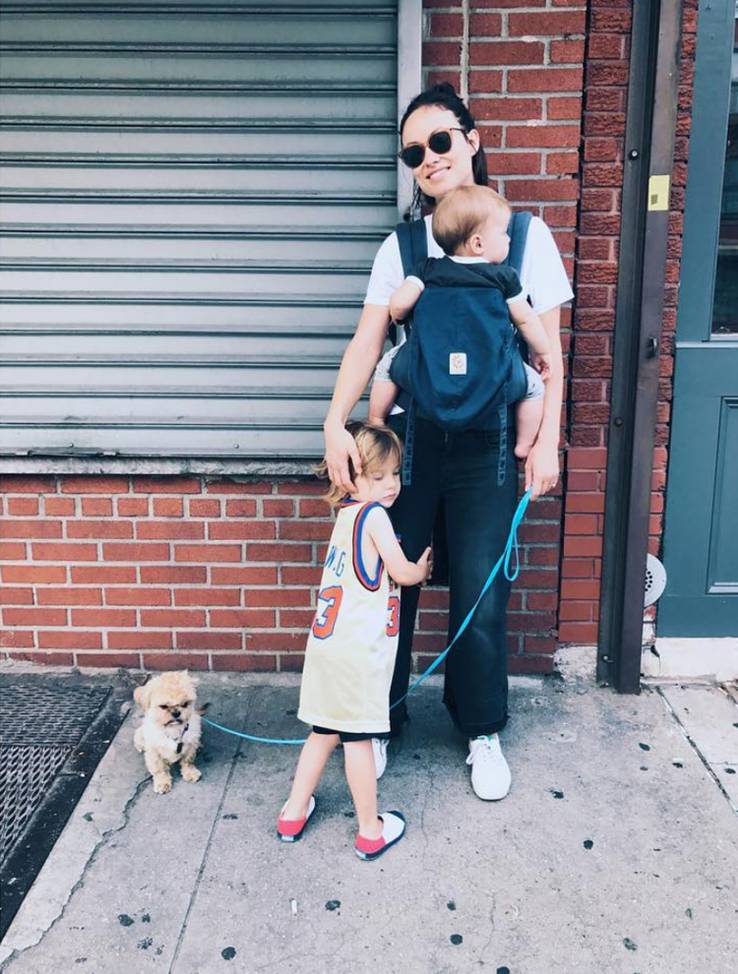 Olivia Wilde revealed her craving in what could be seen as one of the best celebrity pregnancy reveals to date. She was pregnant with her second child when she posted a snapshot of maple bacon-flavored Kettle Brand chips and announced in the caption that she was pregnant. We can only imagine how many, "Ah, that explains it" messages she received under the photo. But bacon flavored anything is quite the hilarious pregnancy craving, or just craving period. While our minds are racing about what her other cravings could have been, we love that she was willing to show her fans and followers one of the most random ones.
References: InStyle, Fit Pregnancy, Glamour, The Bump, Parents
Source: Read Full Article