Undoubtedly one of the most talented performers to ever make a name for herself in the music business, Céline Dion's voice is so powerful that it almost seems like a force of nature. Also a performer for the ages that seems right at home in front of audiences of all size, millions of people have traveled from all over the world to see her sing in person. Of course, that is to say, nothing of the millions of albums she has sold since her music career began at the age of 12.
Able to amass an impressive fortune as a result of all of that, she clearly values her family above all else but she hasn't been shy about spending her money over the years. In fact, she has made many purchases that are so remarkable that most of us couldn't even imagine them. That is why it makes sense to put together this list of 20 lavish things Céline Dion surprisingly spends her money on.
In order for something to be considered for possible inclusion on this list, it first and foremost must have been owned by Céline Dion at some point. For the purposes of this list, it makes no difference whatsoever what category the item in question falls into. However, it absolutely must be something that is impressive enough that regular folks would only be able to dream about having the same thing in their life. As such, you won't be finding an everyday kitchen item or piece of furniture included here. With all of that in mind, let's get to the list.
Click the button below to start this article in quick view
20

Schwartz Deli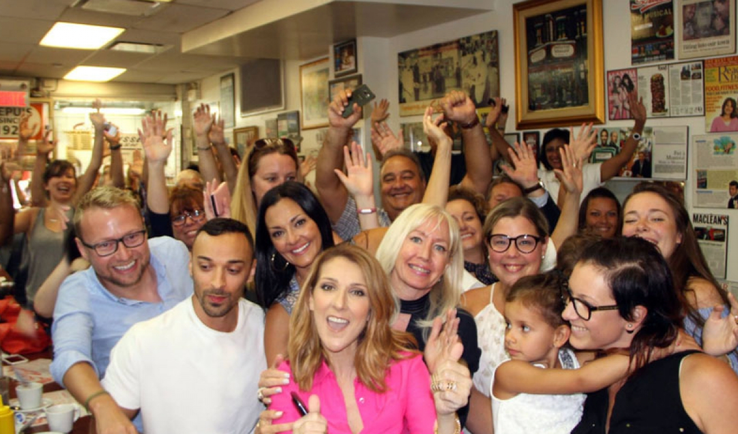 Alright, alright, owning a deli may not seem like the most glamorous thing right off the hop, but when Céline Dion does it things are bound to be pretty darn different. After all, when she and a few partners bought Schwartz Deli, a Montreal Jewish eatery, they weren't going to stand behind the counter or prepare any of the food that was up for sale. Instead, she gets to take the profits to the bank, enjoy their food, and if she so chooses she can go there and pay for everyone who is there's dining experience.
19

Red Carpet Glamor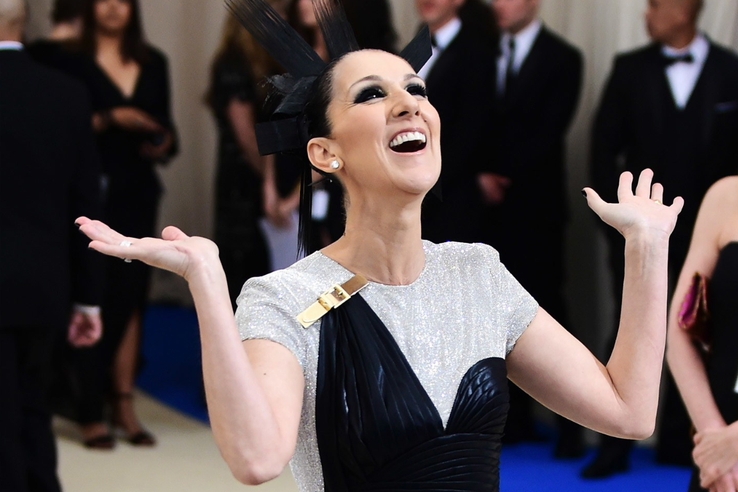 The first of two entries on this list looking at the array of clothes that Céline Dion has been able to acquire, this time around it is time to look at what she wore earlier on in her career. Always known for dressing in a striking way, the fortune that she has amassed throughout her life allowed her to dress in some of the classiest high-end clothing ever crafted. For instance, throughout the majority of her career when Céline stepped out on a red carpet, she looked as fancy as any Disney princess that was set to attend a ball of some sort.
18

Nickels Delicatessen and Nickels Grill and Bar Restaurant Chains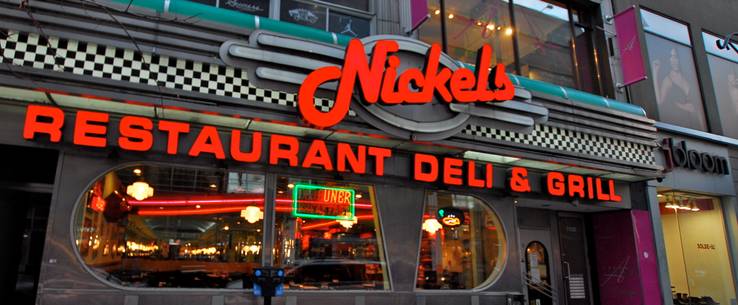 The second business in the portfolio of Céline Dion that in large part centers around Montreal smoked meat, clearly, she has a passion for that delicious kind of cuisine. In this case, instead of purchasing an already existing diner that needed an investment, she and her partners actually launched the Nickels Delicatessen and Nickels Grill & Bar restaurant chains. Successful enough that several of these dining destinations popped up in Canada, especially across Quebec and Canada, by and large, it has been a positive endeavor for her. Rich enough that she could become a restauranteur without having to tirelessly work at it, she could afford to pay others to sweat many of the details while she continued to perform.
17

Tennis Court, Simulated Golf Range, and a Basketball Court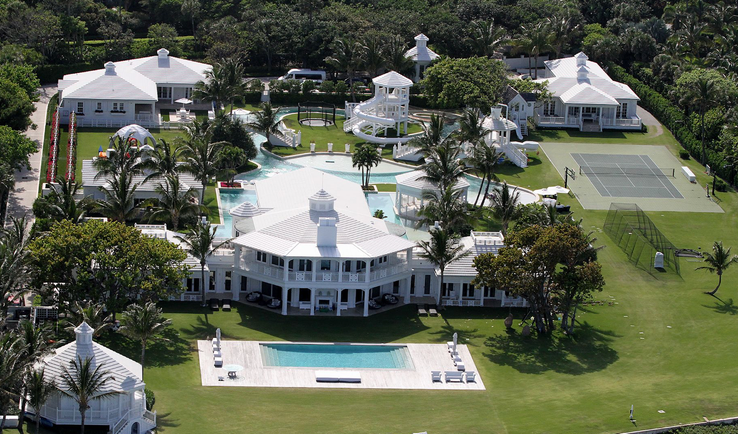 When putting together a list like this one, researching the homes owned by the star in question is one of the first things you do for obvious reasons. However, in the case of Céline Dion things are truly remarkable since one of the residences she used to own with her husband is so amazing that it takes up several entries on this list. Situated in Florida, the Jupiter Island compound she used to own featured some incredible amenities. Among them were a tennis court, a simulated golf range, and a basketball court where their family could have a lot of fun in their own massive backyard.
16

A Warehouse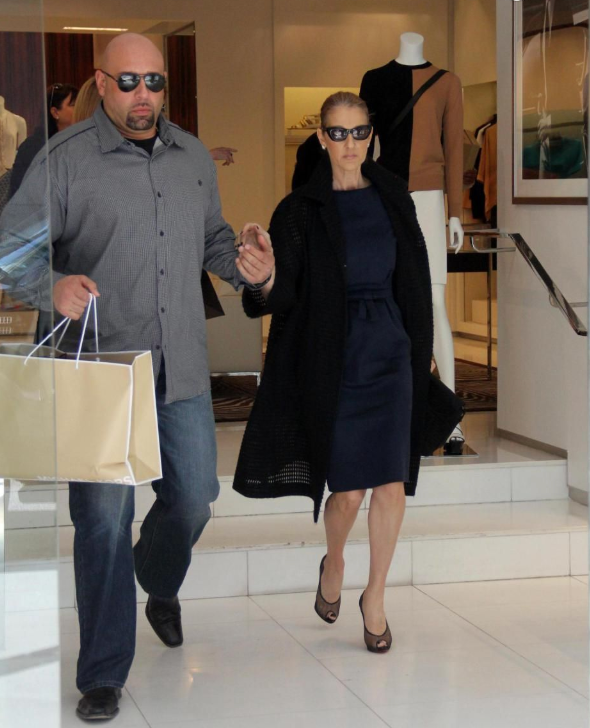 Another instance of Céline Dion buying something that at first blush does not look glamorous in the least, once you find out why she owns a warehouse that perception quickly changes. Purchased because she has so many valuables that they could not be held in her homes, even though she has had so many large abodes, things like her clothes and shoes are stored in her warehouse. The kind of thing that you see in movies about the excesses of life like Citizen Kane, it is only people of staggering wealth like Céline Dion that would ever need a dedicated building for their things.
15

Pure Nightclub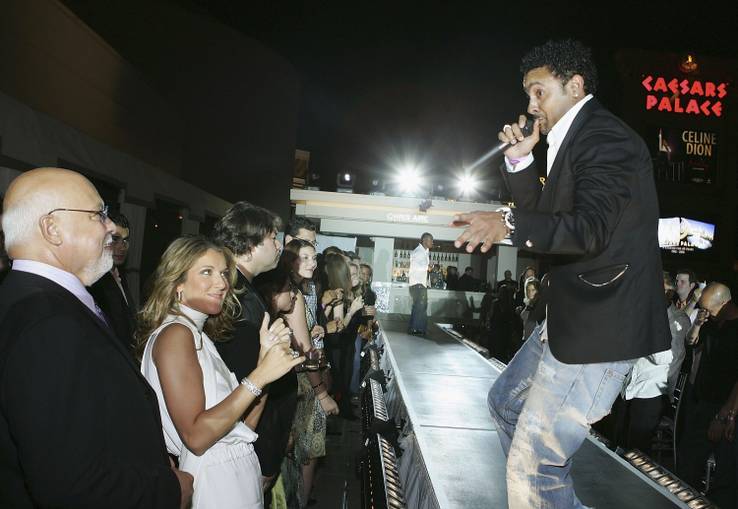 Another one of the businesses that Céline Dion has bought into to make an appearance on this list, Pure Nightclub was the most glamorous of them all and also the least successful. Only one of several stars that took on an ownership stake in this once-thriving spot in Las Vegas, both Shaq and Andre Agassi also made that move and none of them were able to turn things around. However, even though that must have been disappointing for Céline, it seems obvious that it probably failed to keep her up at night since she could afford such a loss. Plus, during her tenure as part owner of this club, she got to enjoy several events there, including things like hosting runway shows.
14

An "Image Architect"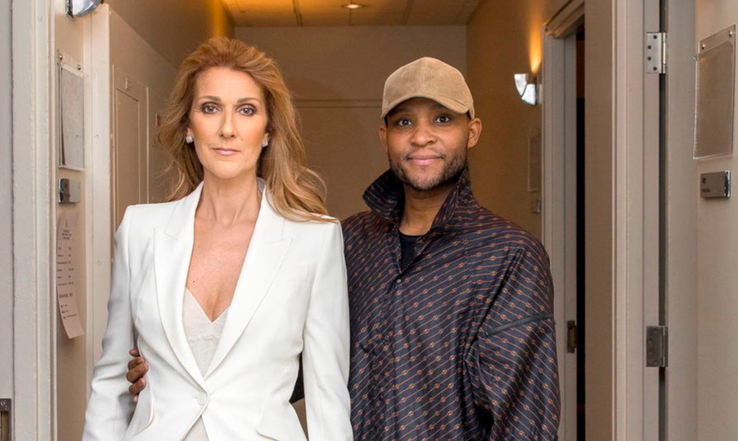 Considered to be a fashion icon by many passionate observers, people may not like every single thing Céline Dion has ever worn but she dresses well and clearly puts a lot of effort into her image. However, she has not had to work at her style all alone as she has a longstanding relationship with a man named Law Roach who serves as her "image architect." Obviously fantastic at what he does, he even was tapped by the producers of America's Next Top Model to serve as a judge on the show's most recent seasons. Considering his new found international fame, being dressed by Law Roach is something that his many fans can only dream of but Céline Dion has enjoyed for years.
Featured Today
12 Things That An iPhone Can Do That An Android Can't Do (And Vice Versa)

25 Old Disney Items That Are Worth A Fortune Today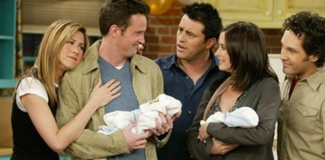 15 Actresses Who Didn't Have To Pretend To Be Pregnant On Screen (And 5 Who Hid It)

13

A Personal Chef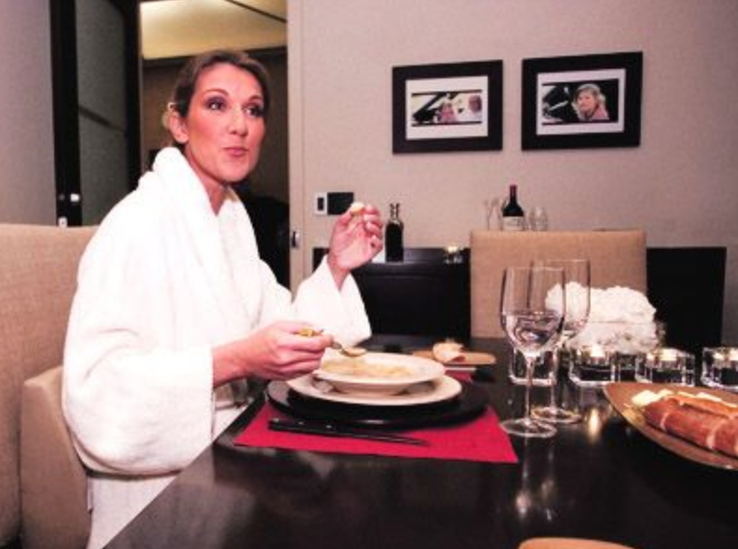 The kind of thing that most people may be able to enjoy once or twice in their life, if at all, eating food put together by a world class chef will stick with you for the rest of your life. Unfortunately, if you want to consume something put together by a famous chef it is bound to cost so much that it can break your bank account. However, when you are rich and famous like Céline Dion is, you can afford to hire a personal chef that knows how to cook exactly to your liking. The name of the chefs she has hired over the years may not be known but we know she has employed several of them and there is no doubt she would only work with the best.
12

Water Park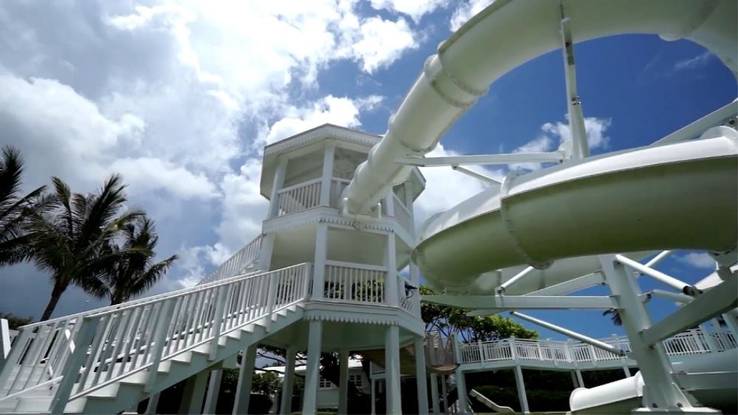 The second entry on this list looking at the incredible Jupiter Island compound that Céline Dion and her husband used to own, this time around, it is time to look at the private waterpark they enjoyed. The kind of thing that seems so outlandish to have that only a character like Richie Rich should have it, Céline made it a reality in her life for several years. Featuring a lazy pool, patio area, gazebo, and most importantly their own waterslide, it would be so easy and fun to waste away hours of your life taking in the sun and enjoying the water here. Of course, for that to be a reality, you'd have to be insanely rich like Céline.
11

A Staggering Amount of Footwear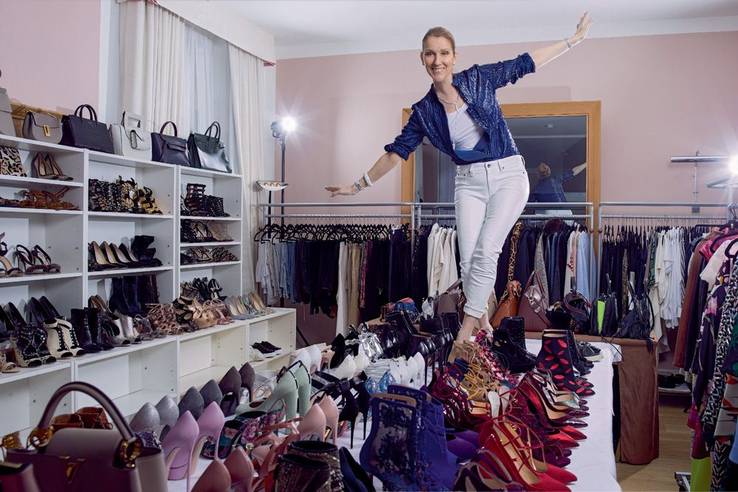 Another entry that touches on Céline Dion's obvious love for fashion, this time around it is time to look at how extensive her footwear collection actually is. Speaking about her shoes in the past, she has said things like, "They're part of every step that I take," "I keep everything," and "I have 10,000 pairs of shoes," but that may be an exaggeration. After all, that would mean she acquired 7,000 pairs of shoes since she claimed to have "3,000" in late 2011. Either way, even if she doubled the actual numbers, which seems unlikely, it is still abundantly clear that she owns a mind-boggling amount of shoes.
10

Club De Golf Le Mirage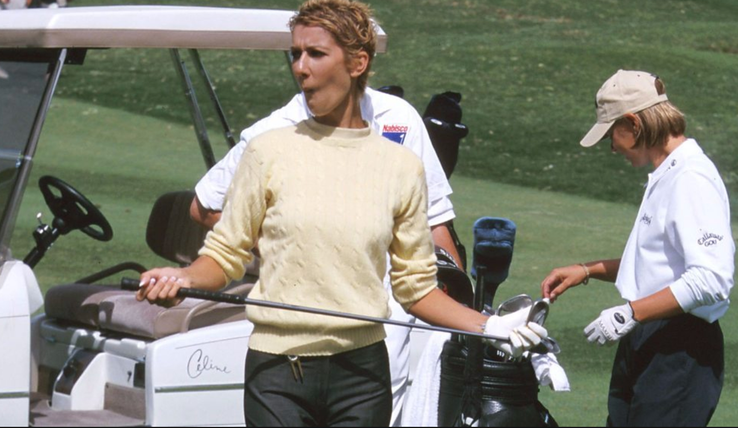 Clearly big fans of spending time on a golf course, not only did Céline Dion have a simulated golf course in the backyard of one of their homes but they also owned a full-fledged golf course as well. A world class facility that is so well put together that a fellow celebrity like Muhammad Ali spent their time there in the past, her course is situated in Terrebonne, Quebec. Known as the Club De Golf Le Mirage, it was a passion project for Céline and her husband and to this day a message from the two of them can be found on its website.
9

The Bombardier BD-700
Known to be the best method of travel in the world by many, using a private jet is mind-bogglingly expensive, so even many stars are only to rent out a plane from time to time. Fortunately, for Céline Dion, actually owning a jet of her own is fully within reach. The proud owner of a Bombardier BD-700, this kind of plane is estimated to cost $42 million and that is only the initial investment. While that is a staggering number, when you then throw in the storage fees and the costs of travel, like fuel and crew rental, her plane costs a fortune. Aside from the price alone, it is also impressive since it can hold 18 passengers and includes a full kitchen, multiple bathrooms, and a separate living area.
8

1995 Rolls-Royce Corniche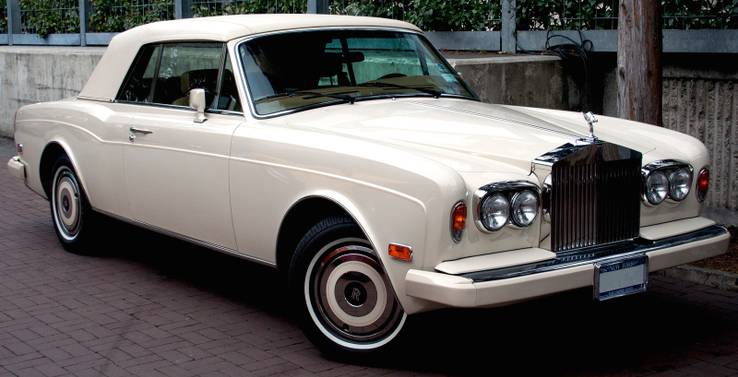 The first of Céline Dion's two known cars to appear on this list, her 1995 Rolls-Royce Corniche looks like the kind of vehicle that you can imagine a servant driving around a royal in. Even more impressive with the top down, driving down a country road in this gorgeous automobile with the wind in your hair would be so marvelous that it would seem like a dream. For that reason, it is totally understandable that someone with the means of Céline would be willing to shell over $70,000 to have it in their driveway.
7

Montreal Private Island Estate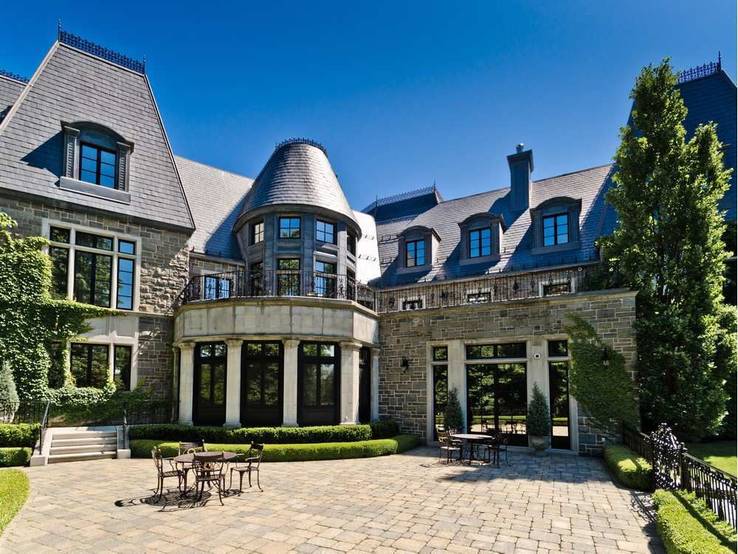 So impressive that it can be described as an actual castle, the home that Céline Dion and her husband owned in Montreal was built on a private island that was also theirs. While that alone is enough to earn a spot on this list, the details of the castle itself are also quite impressive. Including 6 bedrooms and 9 bathrooms, a wine cellar fit for kings and queens, a dining room that could accommodate 18, and a winding staircase, the whole property is guarded by a gate for good reason. If all of that is not enough for you, then keep in mind that there is also an open concept pool house to enjoy as well.
6

Paris Home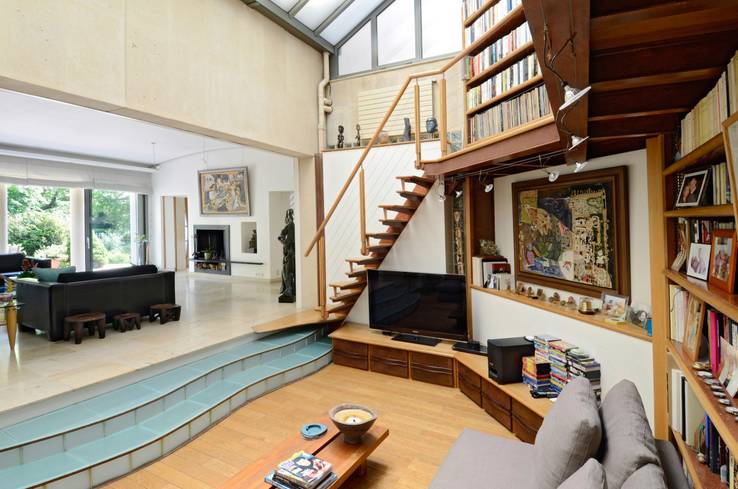 Without a doubt one of the most expensive cities in the world to live in, owning property in Paris, France is ridiculously expensive. Perfectly logical given the fact that people from around the world make their way there, people spend a fortune just to stay in a hotel so owning a home there costs a pretty penny to be sure. Of course, in the case of the abode that Céline Dion and her husband used to own there, the location is not the only aspect of what made it so amazing, even though its Eiffel Tower view is a huge draw. On top of that, it included 5 bedrooms, a cinema room, a wine cellar, and even a private spa.
5

Maybach 62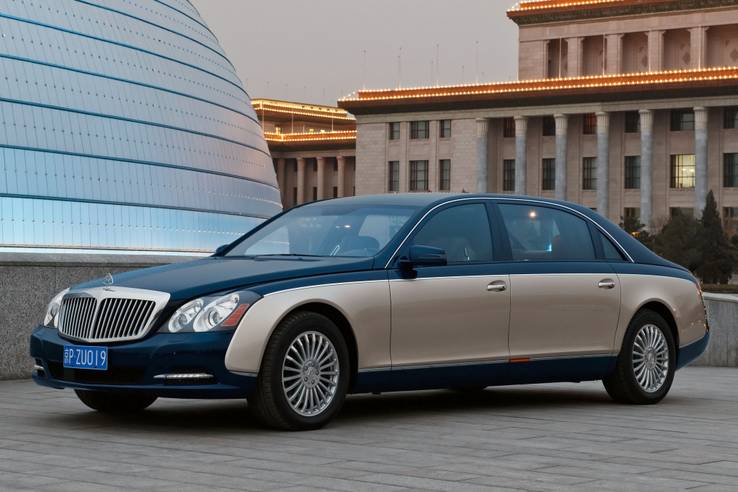 Not exactly the most passionate person about cars, unlike many celebrities that are as rich as Céline Dion, she does not have anything that resembles a high end car collection. However, the two vehicles that she is known to own are impressive enough to make up for it. As part of that, she could boast about owning a Maybach 62, a car that many people would point to as being one of the finest in the world. Featuring leather and real wood interiors in addition to several other options, this car costs $500,000 to buy and is believed to be worth every penny by many enthusiasts.
4

Harry Kotlar Jewelry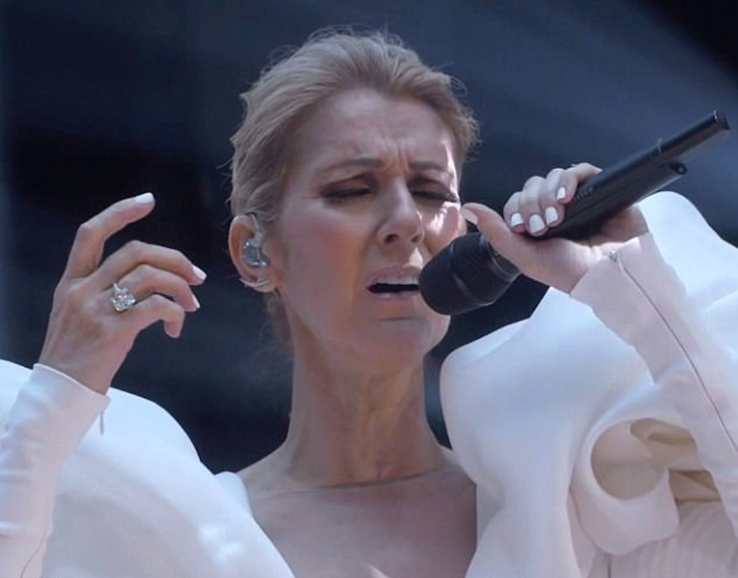 Perhaps one of the best parts of being a celebrity, if you are a star of the caliber of Céline Dion, in certain cases you don't even have to dip into your fortune to get valuable things. For instance, when you make an appearance there are bound to be designers and jewellers chomping at the bit to have you be seen with their product. For that reason, there is no way to know for sure if Céline has actually spent her money on any of the pieces of Harry Kotlar jewelry she has been seen sporting over the years. Amazing pieces, they still have a place on this list because she has worn his diamonds so many times that it only seems logical that she owns some of it.
3

South Florida Compound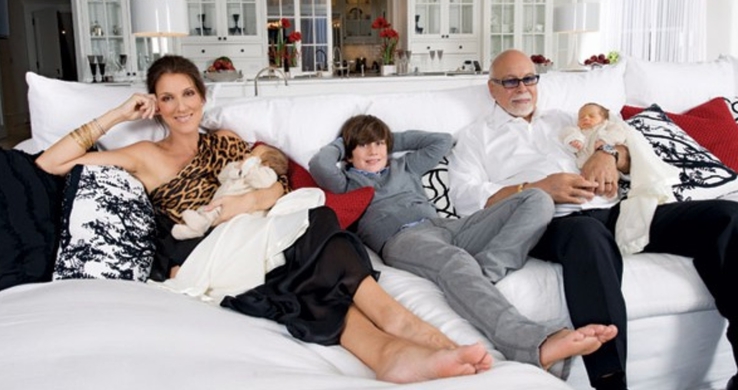 It just seems right that the South Florida home that Céline Dion and her husband used to own would take the top spot on this list. So amazing that three entries on this list are dedicated to it, as you know by now it included a waterpark, tennis court, simulated golf range, and basketball court. Far from the only aspects of this compound, however, it also included an 18,800 square foot home that had 13 bedrooms, 14 full and 6 half bathrooms. On top of that, if you prefer ocean water it has a 415 foot private beach, five separate pavilions, garage space for at least 4 cars, and two generators of its own.
2

#CelineTakesCouture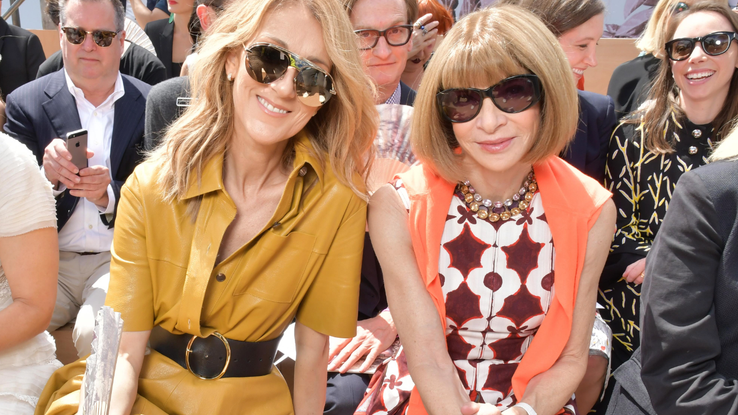 Something of a second era to Céline Dion's life as a fashion icon, in recent years, she has taken to haute couture clothing like a fish to water. A staple of her look for several years at this point, this is the style of clothing that she tends to wear on stage or when she attends some kind of event these days and she pretty much always looks great. In fact, she has become such a sensation in the fashion world that social media took note of how much fun she was having at Couture Fashion Week in July of 2017. Actually, photos of her happily attending shows at that annual event were so great that they even inspired a hashtag: #celinetakescouture.
1

An Elaborate Wedding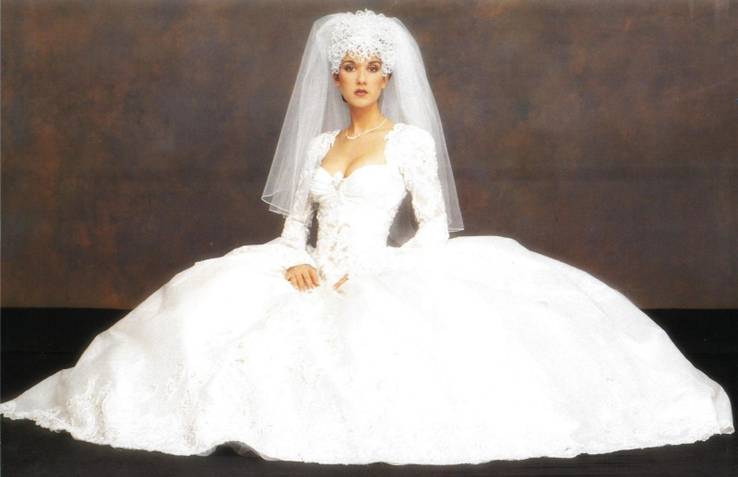 Such a big deal in her homeland that Céline Dion and her husband received royal treatment, when she and René Angélil tied the knot it was actually broadcast on Canadian TV. Of course, when all eyes are on you like that, things are going to have be taken up a notch or two and Céline's wedding was pretty incredible. Clearly deciding to spare no expense, they were wed at Montreal's Notre-Dame Basilica and even Prime Minister Brian Mulroney was among the 500 people in attendance. Sporting a silk gown that was designed by Mirella and Steve Gentile, took over 1,000 hours to craft, and featured a 20 foot train, she also wore a 20-pound tiara.
References: pri.org, montrealgazette.com, variety.com, omgwhut.com, harrykotlar.com,   thestar.com, us.hellomagazine.com, sheknows.com, chatelaine.com
Source: Read Full Article