"Remember us? It's been a minute." Well played, Kim Kardashian. Well played. What, these ladies can't be funny? 218 whole episodes after Keeping Up With The Kardashians started airing, and we're now at season 15. For some reason, we feel like we've waited forever. That's probably because, in the history of all Kardashian drama, more has happened in 2018 than this family has ever seen. It feels like a million years ago now, but Kylie's hidden pregnancy wasn't all that long ago. Finally breaking her silence and announcing Stormi Webster to the world wasn't just a surprise announcement, it was the most-liked Instagram post in history.
Let's see. Kim and Kanye West have welcomed their third baby into the world. Little Chicago isn't the only bundle of joy, though. Yes, it's officially been baby mania over in the Kardashian household. Khloe Kardashian enjoyed a blooming pregnancy as she and Tristan Thompson anticipated the arrival of their baby girl. The baby part definitely went to plan. The relationship? The shown has shown that to be a little less steady. As Kourtney continues to battle having Scott Disick in her life, People is reporting that it's over with her younger boyfriend, Younes Bendjima. Add on Kendall Jenner trying to keep her love life private and E! suggesting that Kris Jenner and Corey Gamble might be engaged, and it's all one big drama. Precisely what we love. That season 15 trailer may not have revealed many details, but it said a lot. Here are 20 things we learned from the KUWTK season 15 trailer.
Click the button below to start this article in quick view
20

IT'S GOING TO BE FULL OF DRAMA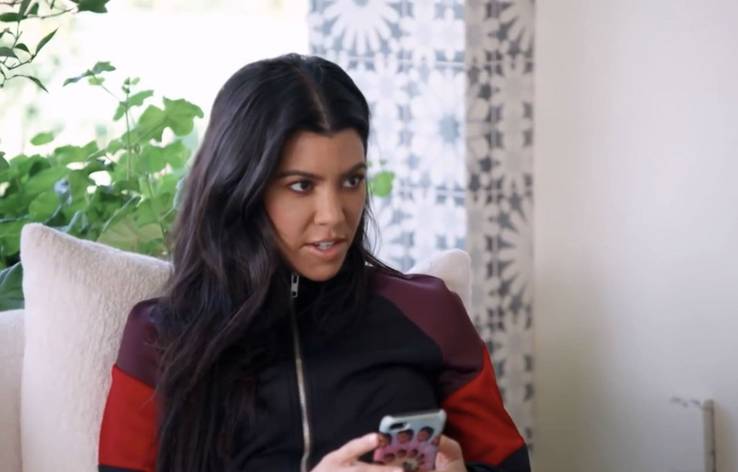 Let's be honest, it isn't an episode of KUWTK without a giant, explosive argument. The family that has everything in the world always manages to find something to argue about, and the trailer gave us a sneak peak. Pulses were already up when Kim's Twitter promo post saw her reveal that one family member actually wants out. By the time the trailer was out, Khloe was calling Kim on having "such an attitude towards me." The phrase "nasty attitude" was also used, but it's Kourtney Kardashian's face that says it all, here.
"One of our sisters doesn't even want to be a Kardashian anymore," said Kim about Kourtney
19

SISTERLY LOVE CAN SNAP IN THE BLINK OF AN EYE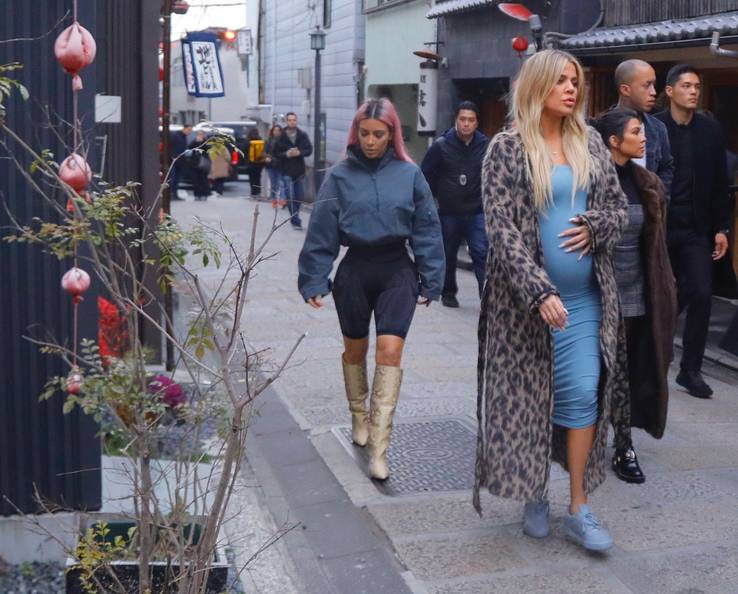 If anyone in Hollywood is #SisterGoals, it's the Kardashians. Close-knit, loyal, and always together, these are siblings who lunch together and brunch together. They go to church together and they hit up Louis Vuitton as a pack. 30 seconds into the trailer, though, and they're already arguing. Kourtney feels that her sisters "bring her down" on a daily basis. When it comes to discussing a photo shoot, Kim literally explodes, telling Kourtney to be quiet in less than kind terms. Kris Jenner tries to get these two to make up, but wait until you hear what Kim says to Kourt just seconds later.
18

KHLOE OPENS UP ABOUT HER PREGNANCY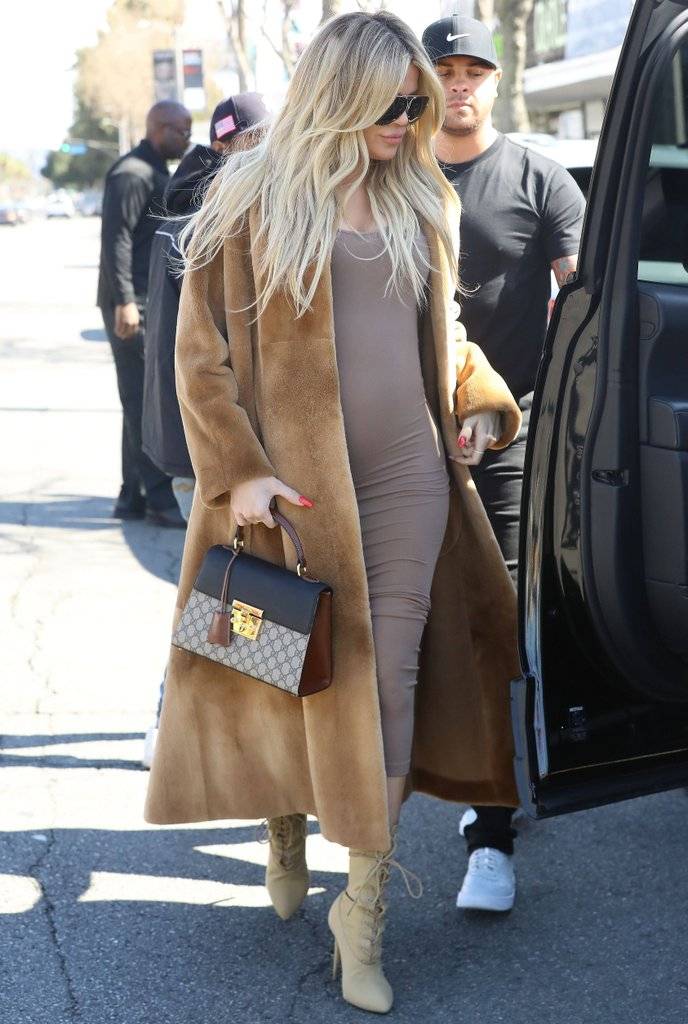 With three Kardashian babies welcomed to the world since season 14, it's hard to focus on just one. Although they each had their reasons, the three pregnancies could not have been more different. Kim's health scares took her down the surrogacy route, Kylie was hiding behind closed doors, and only Khloe was out in the open. We're really hoping to get the inside scoop on how she coped. The trailer shows us a sneak peak of Khloe reflecting on her pregnancy, although the anger she expresses towards Kourtney is undeniably shocking.
17

YEEZY IS IN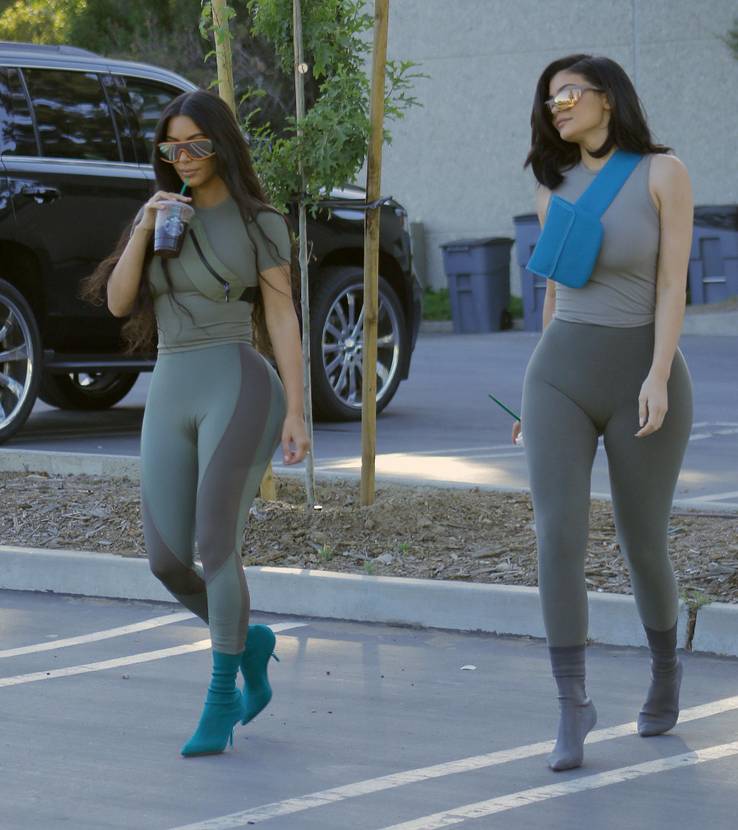 Just in case seeing Kim step out in a new Yeezy outfit every day hasn't given it away, hint: Yeezy is "in." Kanye West's fashion brand has officially exploded, but he's got his nearest and dearest to thank. Kim is sacrificing her love of all things Louis Vuitton, Fendi, and Givenchy in favor of the latest Yeezy Season 7 drop, and we have to admit, it's lit. Just weeks before KUWTK aired, Kim and Kylie stepped into the Calabasas sun in matching Yeezy leggings, tees, and sock booties. What we learned from the trailer? Look closely at what Kim is wearing. You'll spot the $300 sock knit top.
16

KIM IS FEELING THE PRESSURE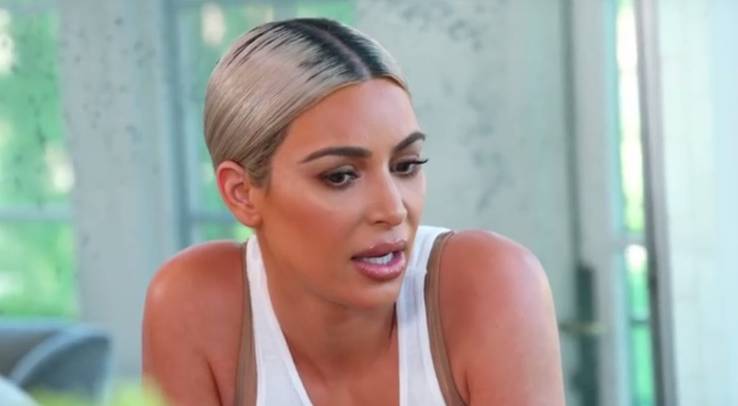 Call her self-obsessed all you like, but even Kim K isn't immune to human emotions. Watching her stress out over organizing the family's Christmas card and baby showers all seemed too much, and viewers will know all too well what Kim does when she's stressed. Hint: she yells. In this case, it was guns blazing to Kourtney (complete with language that she probably wouldn't want North West overhearing). "If you had a business that you were passionate about, you would know what it takes to run a […] business. But you don't. So don't even act like you know what I'm talking about." Wow.
15

 NOT A PEEK FROM THE SOON-TO-BE BILLIONAIRE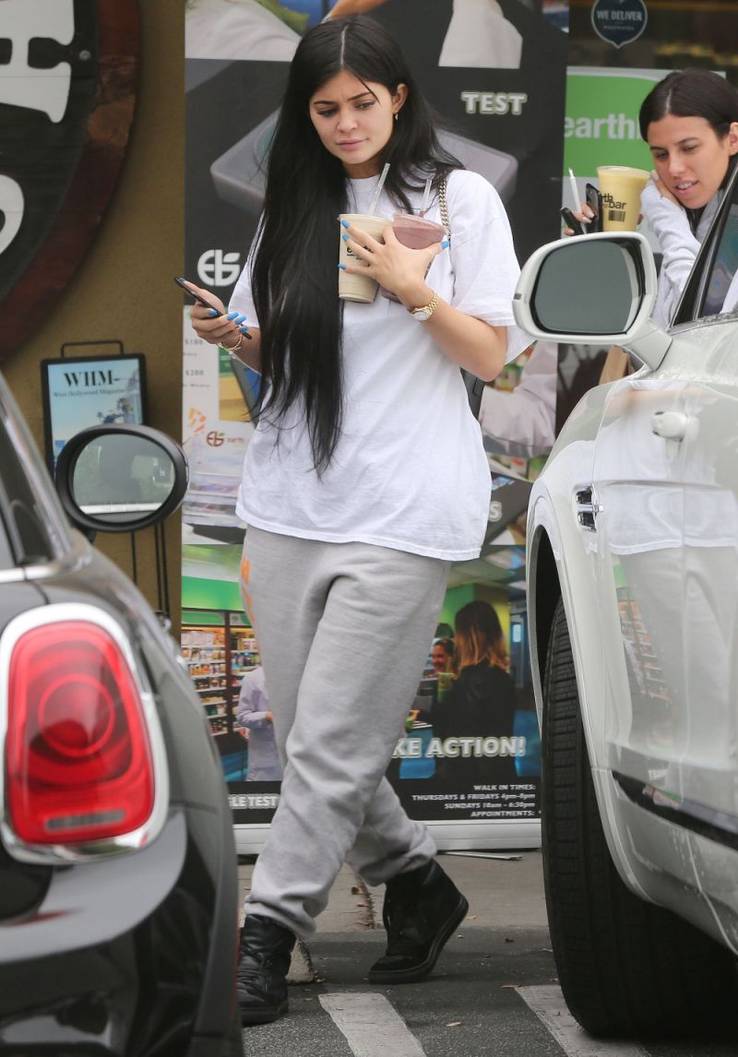 What we really wanted to see in the trailer was Kylie Jenner's face. Even for a second. Kylie's life has become as private as it is public. The youngest Kardashian is making sure that she stays on every media outlet's "Breaking News" section, from where she goes to lunch, to which designer sling baby Stormi is being cuddled in. What we haven't seen though, is much of Kylie herself. Fans noted that Kylie was notably absent in the trailer, which begged the question: What is she doing? Running that $900 million Kylie Cosmetics empire, or just posing for another of her endless photoshoots?
14

KIM CALLS KOURT "THE LEAST INTERESTING TO LOOK AT"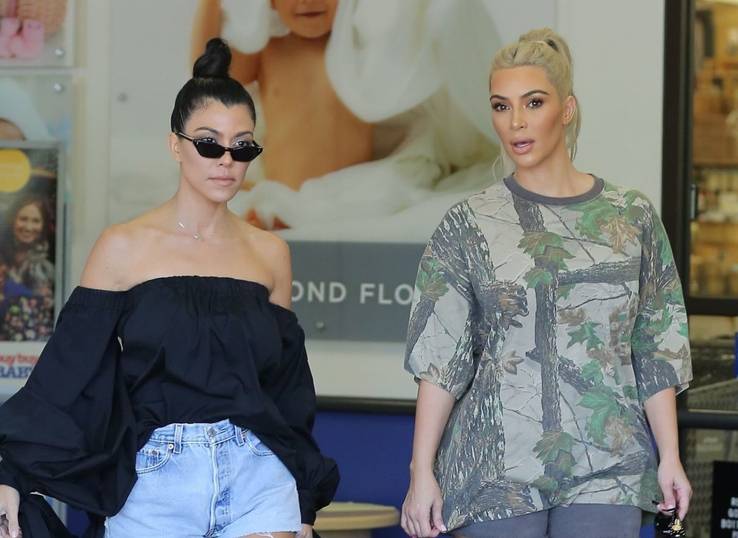 There's a compliment if ever we heard one. Beauty is a big business in this family. So is image. The most important thing, though, is how relevant you are. Kim has already spent a good minute or two venting about Kourt in the trailer – from Kourt's apparent lack of knowledge on "what it's like to run a business," to scheduling disagreements. Sitting there tapping furiously away at her phone, Kim finally loses it and throws out the biggest shade possible to a fellow Kardashian (not to mention her own sister).
"She's the least exciting to look at." The question is, do you agree?
Featured Today
25 Old Disney Items That Are Worth A Fortune Today

20 Ways To Spot A Fake Designer Bag

25 Handbags That Look Like They're From Walmart (But Actually Are $1000+)

13

PEOPLE DON'T APPRECIATE THEIR FURNITURE BEING INSULTED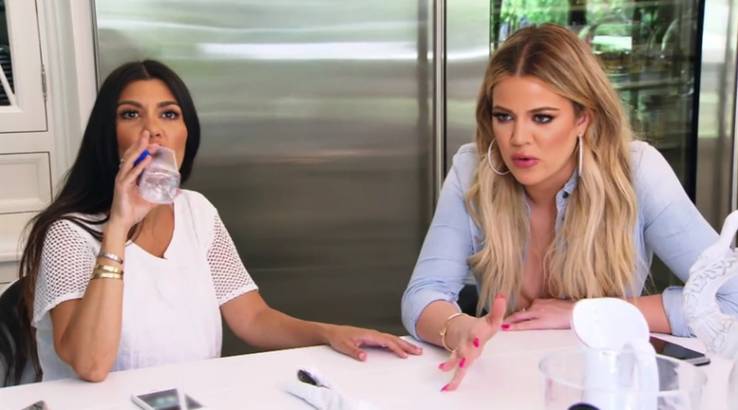 Would you? Even if you've only ever watched five minutes of this show, you'll know that these ladies are big on interior design. You know, like the $1 million Swarovski-encrusted fridge that People reported Kim and Kanye having in their $20 million mansion. Khloe and Kourtney both have sprawling Californian mansions, although opinions on decorating differ. In the trailer, Kourt is voicing her opinions to Khloe: "Who let you choose black covers for your furniture?" Khloe is already looking super uncomfortable with this question. Casually putting her hair behind her ears, Kourtney adds: "It's disgusting."
12

CHERRY BLOSSOM IS KIM'S "FAVORITE THING"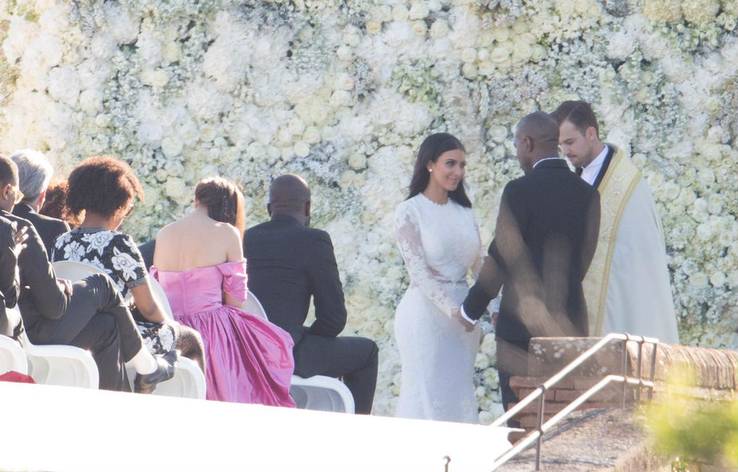 The very beginning of the trailer gives us a chance to see what's at the forefront of Kim's mind. Baby Chicago hasn't been born yet, and Kim definitely wants North West to "know that things are happening" in a way that a small child can understand. So she goes about thinking out loud for a baby shower. A vision comes to Kim about cherry blossoms – the famous flower lover Khloe instantly agrees: "They're so beautiful." While activated charcoal lemonade was Kim's "favorite thing" not so long ago, it seems that times have changed. Referring to cherry blossoms, Kim adds: "That's my favorite thing at the moment."
11

THEY'RE STILL LIVING IN UNIMAGINABLE LUXURY
In case you haven't noticed, the Kardashians are a family with money. Millionaires in Hollywood are hardly a novelty, but no one's doing it quite like the Kardashians.
As Harper's Bazaar estimates Kim's net worth at $350 million, Kylie at $900 million, and Khloe's 2017 earnings at $15 million, this family is rolling in cash.
The trailer doesn't need to show us walk-in closets and high-stacked Louis Vuitton. We can see it from the poolside lounging, outdoor fire pits, and oversized al fresco sofas. The Kardashians were living in luxury during season 14, and by the looks of things, nothing has changed.
10

BABY FEVER IS UPON US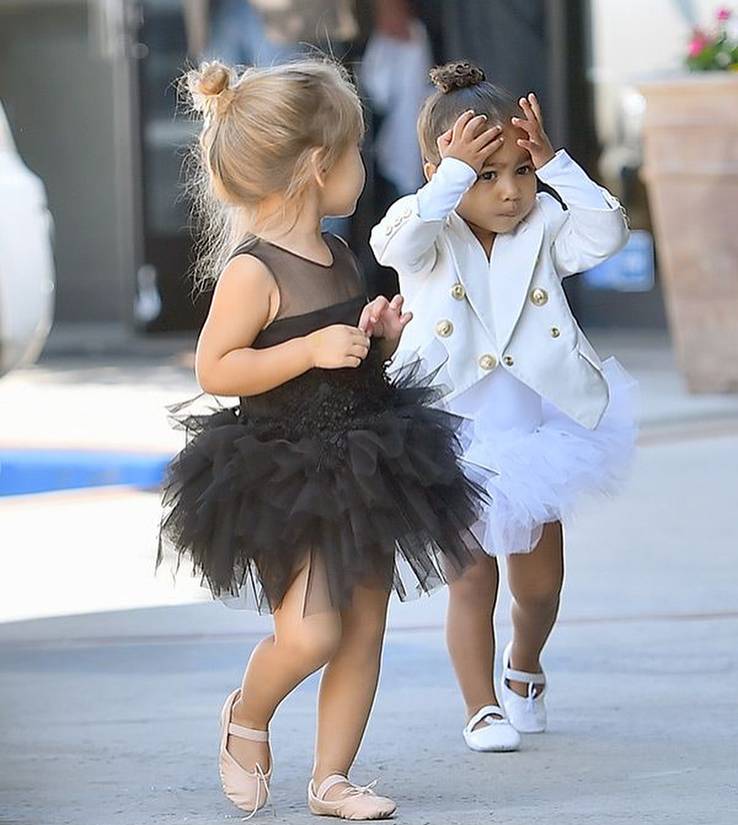 The Kardashians usually stick to churning out what they do best – money-making endeavours. With baby showers as the first topic mentioned in the trailer though, it's clear that the slide from 2017 to 2018 has shifted into a full-on baby fever. Kim is panicking on how to schedule in a baby shower with (or without) the help of her sisters. Since that episode was filmed, we've seen the arrival of Kim and Kanye's baby Chicago, Khloe and Tristan's baby, Truth, and Kylie's surprise Stormi Webster. During season 14, Kourtney had stated that she "wasn't done" having babies. Is this about to get a lot more complicated?
9

KOURTNEY HINTS AT MAJOR PERSONAL DRAMA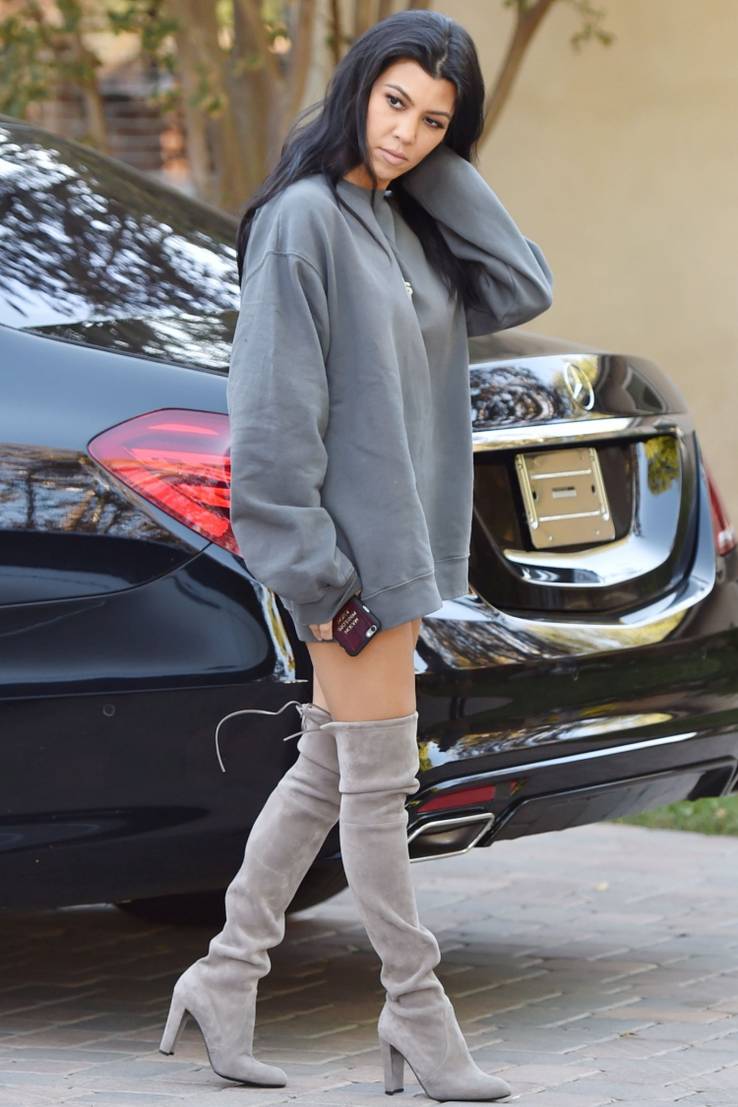 When Kim K referred to her family, she said: "We have baggage. But it's like, Louis Vuitton baggage." This family has their fair share of it. Kim is on her third marriage, Khloe's baby bliss was interrupted by The Sun's report that Tristan was not being a great partner, and Kim even went on The Ellen Show to talk about it. With the three kids Kourtney has with Scott Disick, him dating Sofia Richie, and fresh news from People that she is now single, what's going on? Kim and Khloe have stuff to discuss, but Kourt is on her phone. She seems to have her mind on other things – major things.
8

THEY'RE ALL CONTOURED WITHIN AN INCH OF THEIR LIFE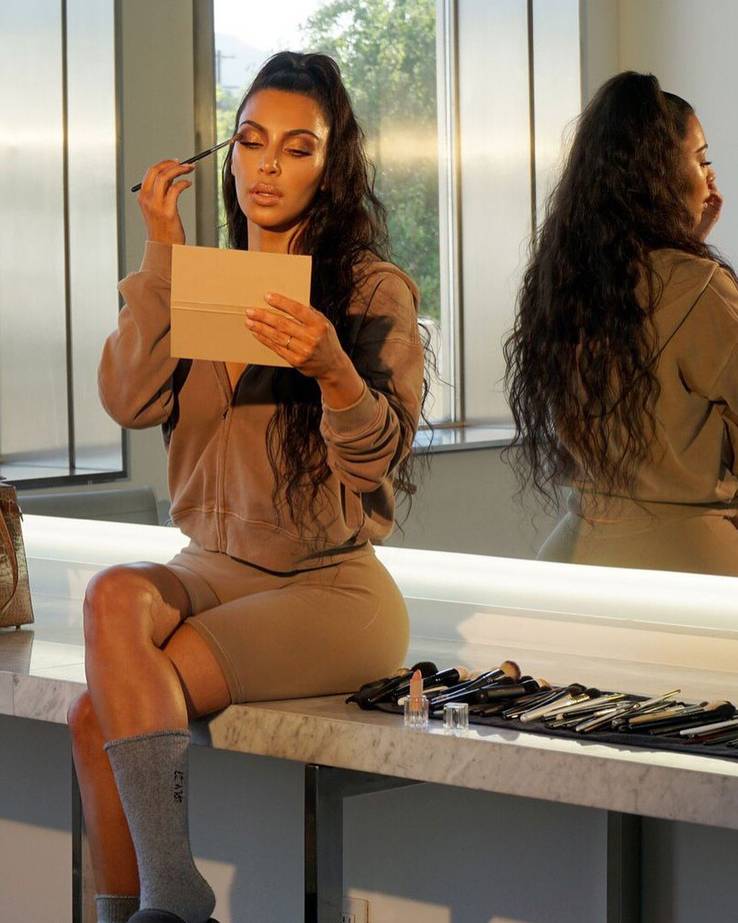 Where to even start with this one? 2018 may have brought us over-the-knee boots (hi, Ariana Grande) and some big "plans" from Drake, but when it comes to the cosmetics world, there's only one word: Contouring. Kim's KKW Beauty line is now neck-and-neck with Kylie Cosmetics, but Kim's makeup tutorials aren't about lips and liners. They're all about taking that contour stick and completely reshaping your face. As Kourt, Kim, and Khloe sit outdoors discussing cherry blossoms (and Kim later lashes out indoors), we're noticing one thing above all else. These womens' faces are contoured within an inch of their lives.
7

YOU COULD CUT THE ATMOSPHERE WITH A KNIFE
You can literally feel the awkwardness in the air from the get-go. Kourt is holding back, and Khloe and Kim aren't digging it. "What do you want me to do, sit here and stare?" Kourt replies to Kim and Khloe after they point out the obvious – Kourt is majorly holding back by playing on her phone and yawning. Kim doesn't just have it in for Kourtney, though. After Khloe makes it clear that she'll help out with the baby shower but not the photo shoot that Kim has plans for, Kim thanks her sister, but very sarcastically.
"Thanks for being so present." Kim could not be more sarcastic here towards Khloe.
6

THIS LITTLE LAMB ISN'T SAYING MUCH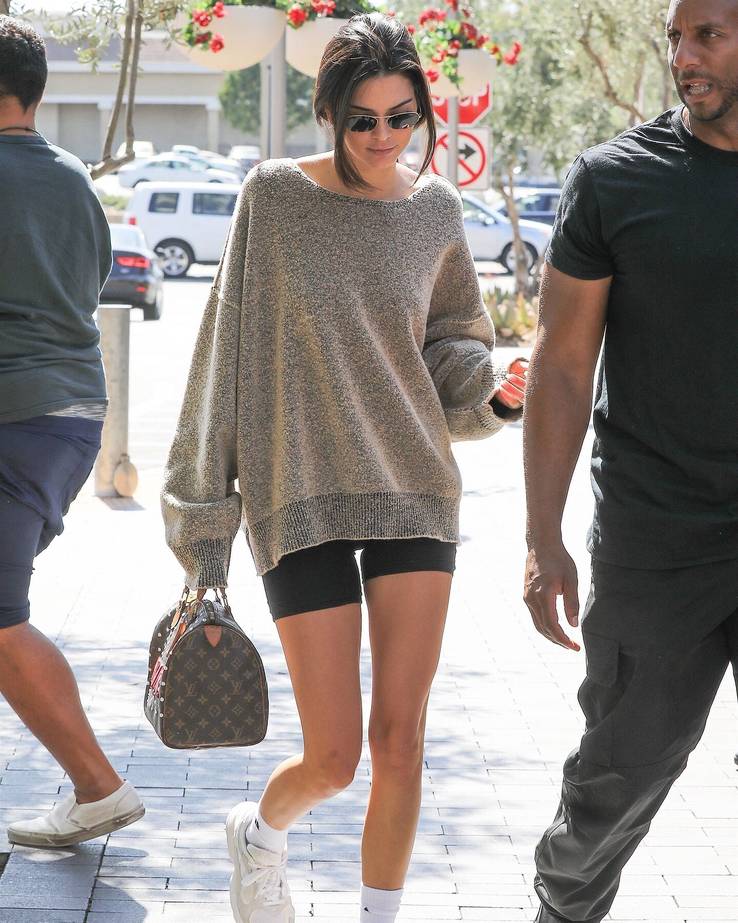 The irony here for someone who has such a packed life is that the Louis Vuitton bag that Kendall wore here during a Calabasas shopping trip had "Bore me please" written across it. Kendall is somewhat the black sheep of the family. She is more withdrawn and private, plus her modeling career isn't the business model that the other sisters have. ET continues to report on Kendall's new boyfriend, Ben Simmons, but between shooting for Estée Lauder, Calvin Klein, Adidas, and La Perla shoots, does Kendall even have time for her own family? The trailer only shows us a snippet of Kendall, saying: "What about dad?"
5

WE'RE NOT SEEING MUCH OF THIS, SO FAR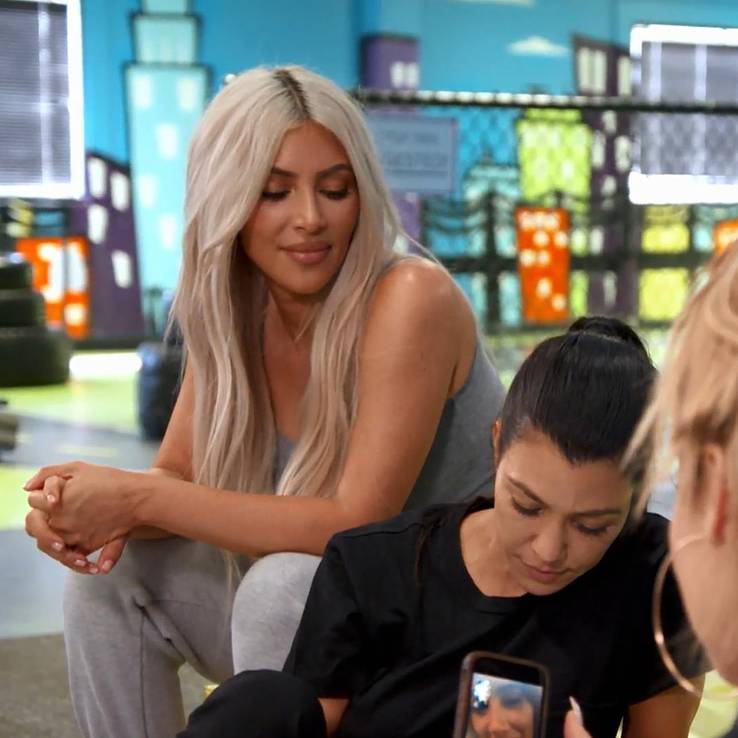 KUWTK has a way of showcasing the biggest arguments on the planet, while still throwing us #FamilyGoals that most of us could only dream of. This family is huge, but they do everything together. From the Mexico or Japan vacays and showing up to Louis Vuitton fashion shows, to just chilling at home, we see a lot of love and giggles.
The trailer? It gave us precisely 50% frosty awkwardness and 50% yelling matches. Well, unless you count the fraction of a percentage that was Khloe offering to help with Kim's baby shower. Will season 15 be the season that family ties start to break down?
4

IF ANYTHING, WE'RE SEEING THIS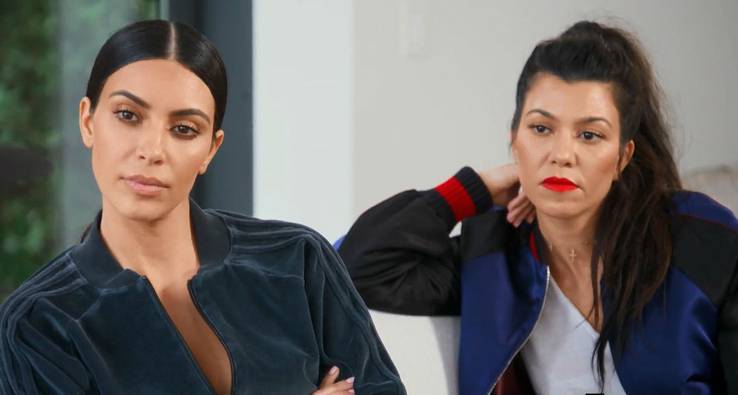 Surrounded by the lush greenery of their luxurious backyards and the trickling water of outdoor pools, you'd think that serenity would come naturally to this family. Think again. The name-calling and catty comments just explode when Kim calls Kourtney every name under the sun. It isn't much different when Khloe confronts Kourtney on her "nasty attitude." Kourtney is a lady who can keep it sly. However, mindlessly (or not) playing on her phone was Kourt's passive-aggressive way of replying. Well, that and literally saying that she is "bored" with her sisters. Bored or bitter? Kim did point out that Kourtney doesn't have "much of a business."
3

WHAT'S IN STORE FOR THESE TWO?
Here's the thing when you have three kids with someone. Unless you completely cut ties with them, they will forever be in your life. Fans have continued to speculate whether Kourtney is actually "over" Scott Disick, with whom she has three kids. They've been together. They've been apart. Kourt has banned Scott from the house, then let him walk all over her. With Scott dating the much younger Sofia Richie and Kourtney apparently now single following her 18-month relationship with the 25-year-old Younes Bendjima, things have gotten even more complicated. Kourt doesn't mention Scott in the trailer. We know that he's somewhere on her mind, though.
2

MOM IS STUCK IN THE MIDDLE AS USUAL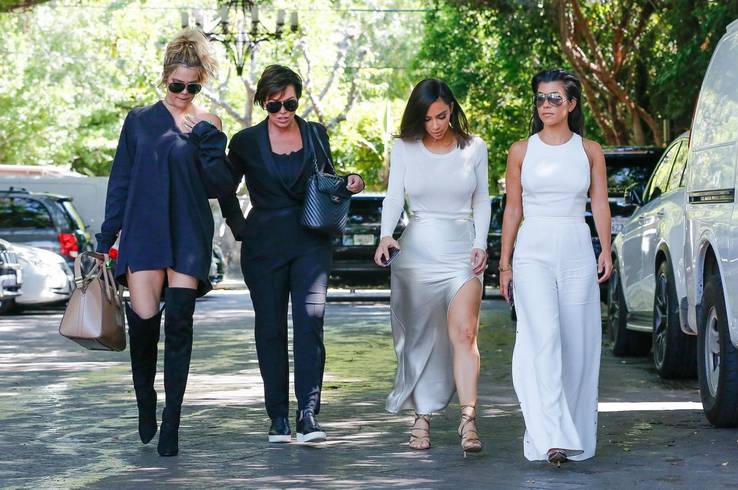 Juggling being a "momager" to her five kids and doing a sensational job, Kris Jenner doesn't have much time for herself. It's good to see that this 62-year-old mom has her own life – she has been dating Corey Gamble for a while now, but the kids come first. In the trailer, it's back to being piggy in the middle for Kris, as she tries to make peace between Kim and Kourt. "You are annoying, Kourtney," Kris says. Kris then attempts to bring reason: "Do you know what you're fighting about? There are people…" But she never gets to finish that sentence.
1

WE'RE STILL COMPLETELY HOOKED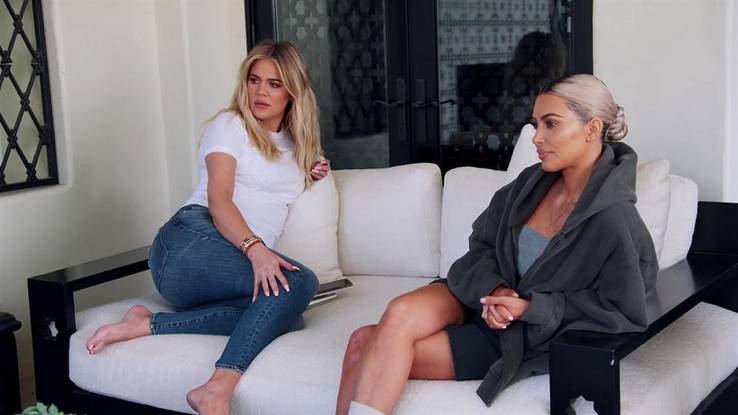 Yes, admit it – you're a little bit hooked. "We're still one big happy family," Kim reassures us in the trailer. But that isn't what we watch the show for. We watch it for the laughs and the tears. We watch it for the glamorous wardrobes, glamorous lunches, epic fights, and bestie makeups. Season 15 was a long time coming, but it's finally here.
"We've been keeping a low profile," Kim jokingly says just before paparazzi footage shows the exact opposite.
The share button on Facebook exists for one reason: To be used. Get the word out to anyone you know who is also gearing up for the show (or just anyone who loves the very complicated, but very fabulous Kardashian family).
Source: Read Full Article