When some of our favorite celebrities started popping out babies we couldn't be more thrilled. Now that the daughters of these celebrity moms are all grown up we have to admit that the apple doesn't fall far from the tree. Maybe they got their cool fashion sense form their mothers, or maybe they are totally taking over in their own right. Either way, some of these celebrity daughters are really killing it fashion wise. From red carpet looks to casual street wear, these girls know how to make a fashion statement and it almost seems accidental. They just pull it off so easily that it makes our heads spin.
Some of these daughters gained social media attention for their fashion looks, showing the world that they might actually have more swag than their celeb moms. It's not surprising since some of these celebrity daughters have started their own modelling careers. We're sure that their mothers are so proud. It's pretty obvious that these girls have the same gene pools as their mothers and we have to say their style is on point. Check out these 25 celeb daughters who have more swag than their moms.
21

Eleanor Lambert and Diane Lane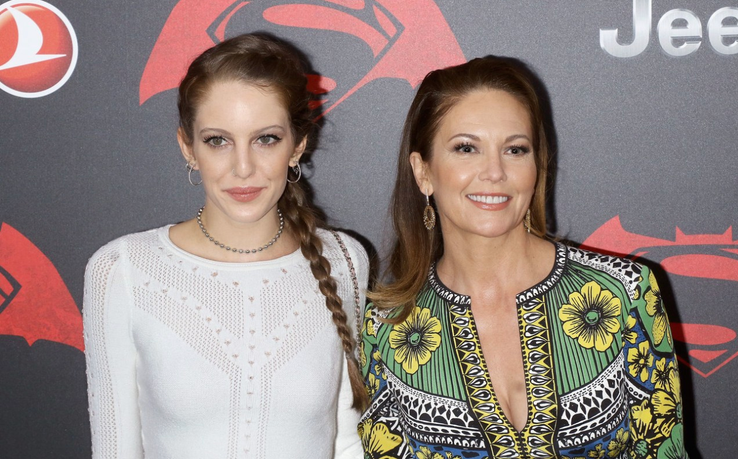 Diane Lane's gorgeous 24-year-old daughter Eleanor finished her academic career at NYU and seemed to be following in her mother's footsteps. She's dabbled in acting with a role in Paris can Wait and she also made her modelling debut. "She's repped by One Management and, per her team, is at work on a documentary. She was in the stands during New York Fashion Week in February and in recent months, she's been branching out from joint red-carpet appearances with her mother."
20

Goldie Hawn and Kate Hudson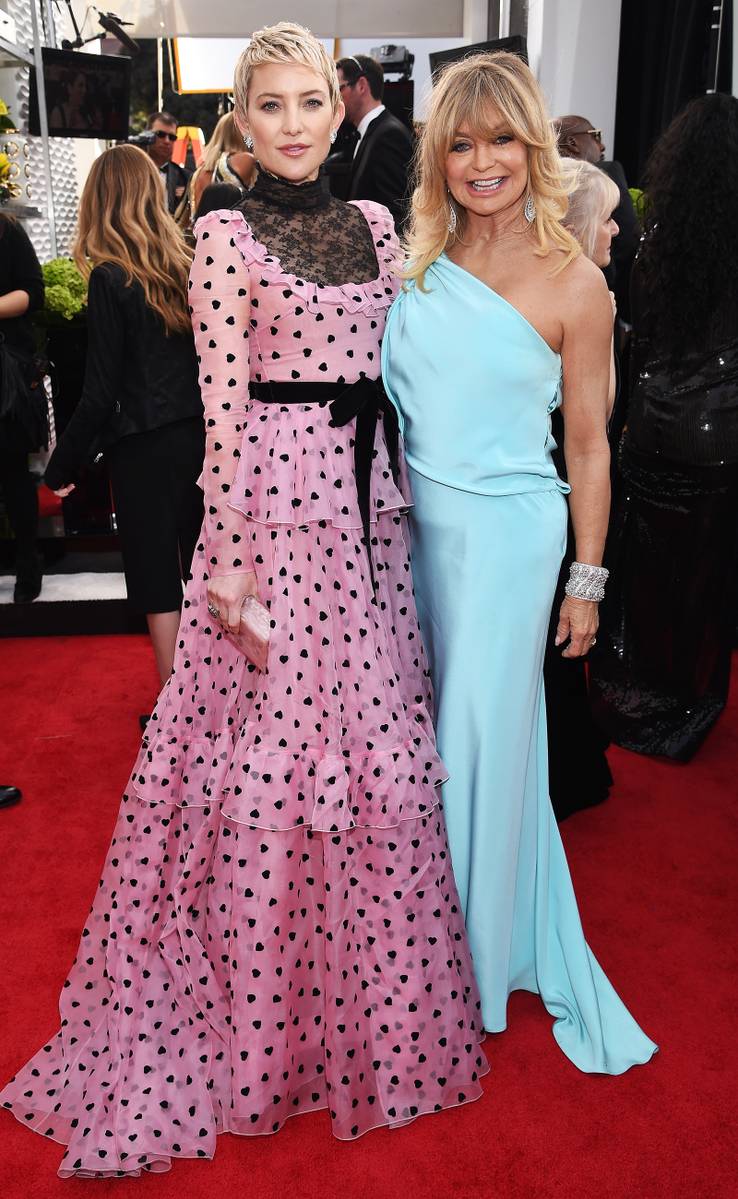 Kate Hudson followed her mother and her stepfather's footsteps and became an actress. She's had a successful career in Hollywood and has always been on top of her fashion game, even when she was pregnant. She has a flirty nature and an affinity for giggling just like her mother. Goldie Hawn is still considered a goddess and certainly was one in her heyday, but Hudson grew up to be quite the stylish vixen herself. They are the perfect mother-daughter duo.
19

Katie Holmes and Suri Cruise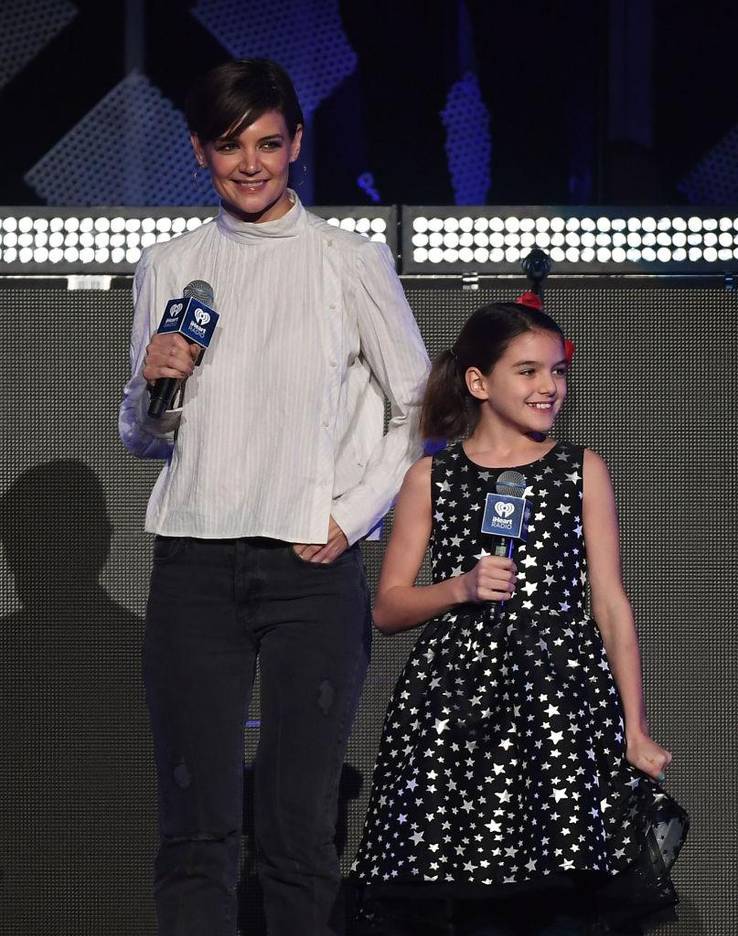 Katie Holmes has taken a hit recently on her frumpy attire that she has been caught wearing. She can definitely clean up when it comes to a red-carpet event but on a day-to-day basis, she at times appears to need some fashion advice. For someone who always seemed to be fashion forward, it sometimes seems like she doesn't care about her look. Her daughter Suri has always had a more feminine and dressy vibe. Most times, she is seen dressed up and looking polished.
18

Isabella and Olivia Giannulli and Lori Loughlin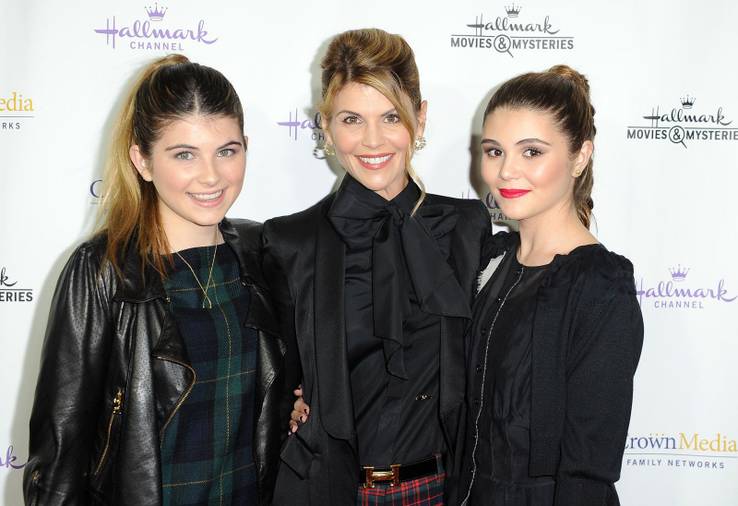 Talk about a stylish trio! It's obvious that these girls get their great fashion sense from their gorgeous mother. The girls are only in their teens, but they seem to be ahead of the game when it comes to career choices. Olivia has a YouTube channel that has over 20,000 subscribers. It's a great channel and in one of her videos, she is teaching her actress mom some slang. Isabella has a strong social media following of over 21,000 followers. We often see these two girls with their mother at her red-carpet events.
17

Robin Wright and Dylan Frances Penn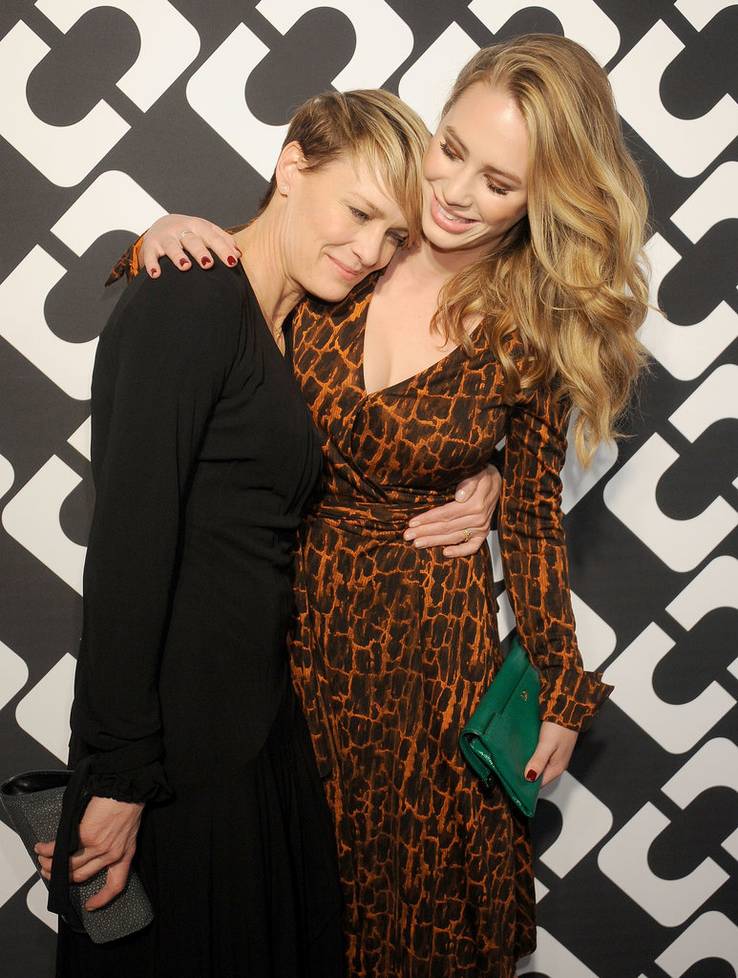 It looks like Robin Wright's daughter, Dylan, grew up to be just as beautiful as her famous mother. Dylan decided to follow in her parents' footsteps by joining the industry just in a different way. It was a modelling career that she was after and it's likely that could also turn it into an acting career at some point. The 27-year-old has the same amazing style as her mother. The two were on the red carpet together in 2017 for the Emmys when Wright was nominated for House of Cards.
16

Madonna and Lourdes Leon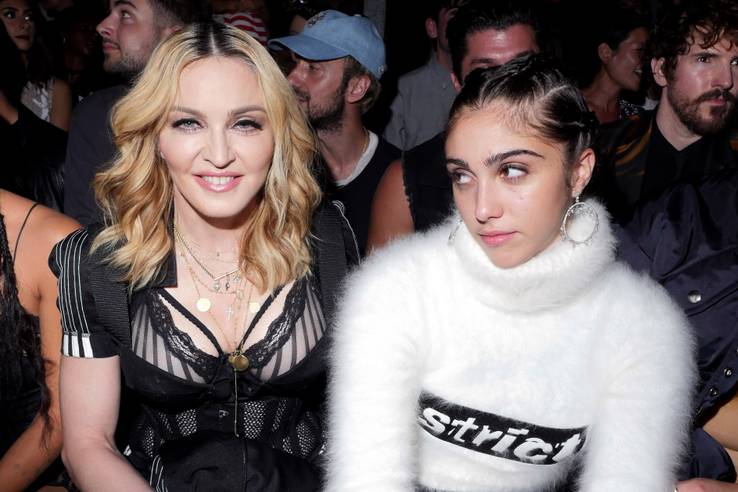 Lourdes seems to have grown up to have the same cool rockstar fashion sense like her mother. There have even been times when we felt like Lourdes upstaged her mother while on the red carpet. Madonna was once accused of having her daughter out of a need for attention. "'Well the world knows, and I feel like my insides have been ripped open,'" Winfrey read aloud an April 17, 1996, entry from an expectant Madonna's diary. "'Some people have suggested that I've done this for shock value. These comments, only a man would make, because it's much too difficult to be pregnant and bring a child into this world to do it for provocative reasons.'"
15

Reese Witherspoon and Ava Phillippe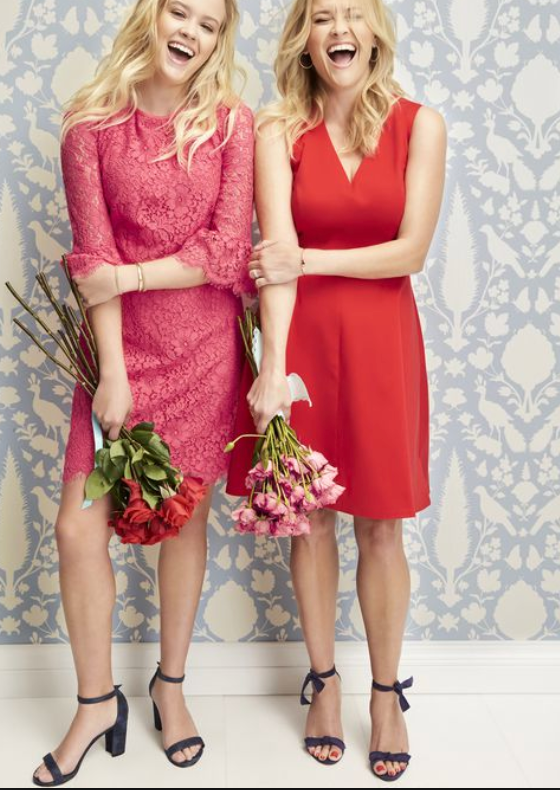 Reese Witherspoon has always had that classic southern fashion sense and she's not the type of girl that you would see in anything too revealing. She is always dressed classy and elegant. It seems that her daughter has taken some fashion tips from her mother and is rocking them on a whole new level. She has even modelled some of Reese's clothing line, Draper James. She started her modelling career by being part of Rodarte's Fall/Winter 2018 Portrait Series.
Featured Today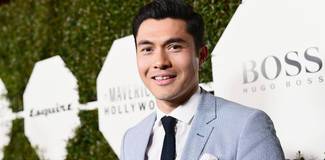 20 Things The World Should Know About New Star Henry Golding

12 Celebs Who Played Entrepreneurs On Screen (12 Who Made It In Real Life)

25 Little-Known Details About The TGIF Shows Of The '90s

14

Zoë Kravitz and Lisa Bonet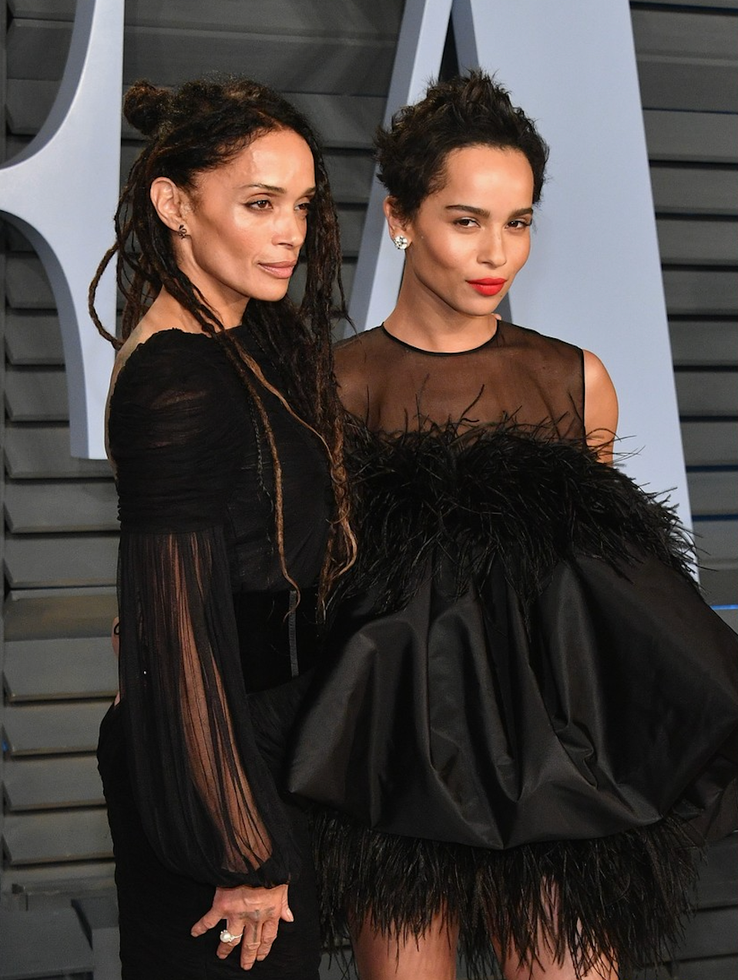 This gorgeous mother-daughter duo is something we see on the red carpet a lot these days. Lisa Bonet has always had a bohemian sense of style that she rocks to perfection. Zoë has not only been holding her own in Hollywood, but in the fashion world as well. Not only is she an actress, but she is also in a band called Lolawol. "The older I get, the more I experience life, I am identifying more and more with being black, and what that means — being more and more proud of that and feeling connected to my roots and my history," she said.
13

Cindy Crawford and Kaia Gerber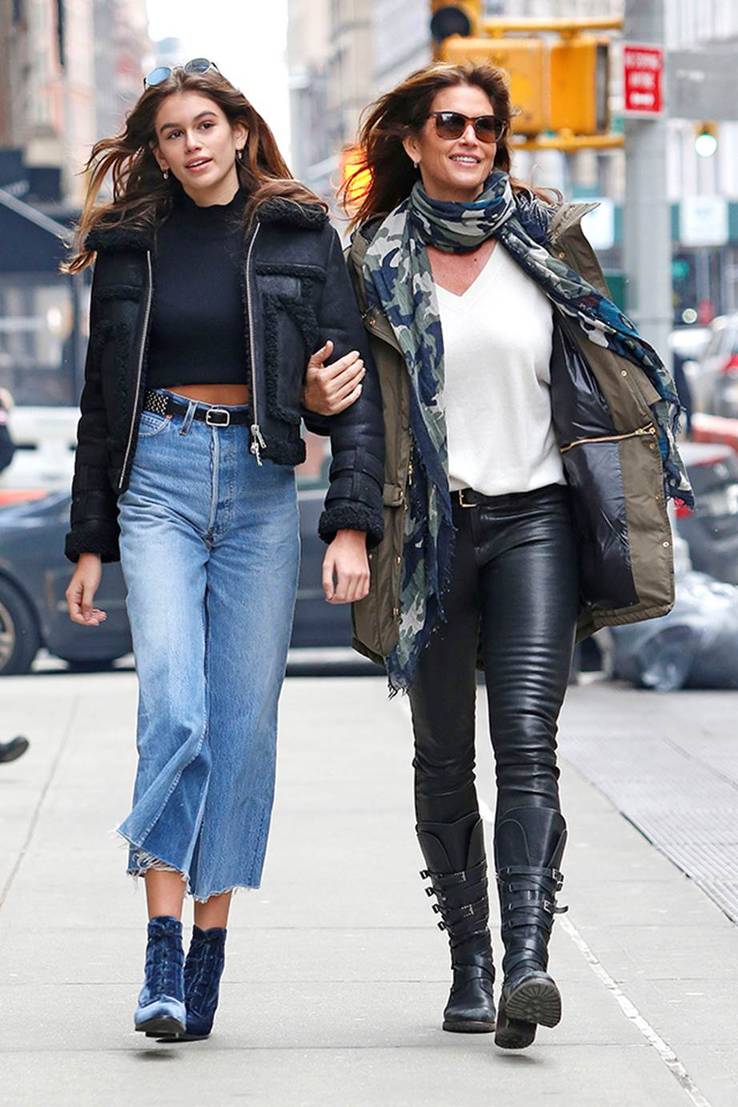 Wow, it's crazy to see just how much Kaia looks like her mother, Cindy Crawford. They could be twins, so it's no wonder that Kaia has an interest in modelling. The two will even sometimes dress alike. It's obvious that Kaia got her fashion sense from her mother and having a former supermodel on your team can only help the girl's modelling career. Kaia is sure to have a very long and prosperous modelling career.
12

Christie Brinkley and Sailor Brinkley-Cook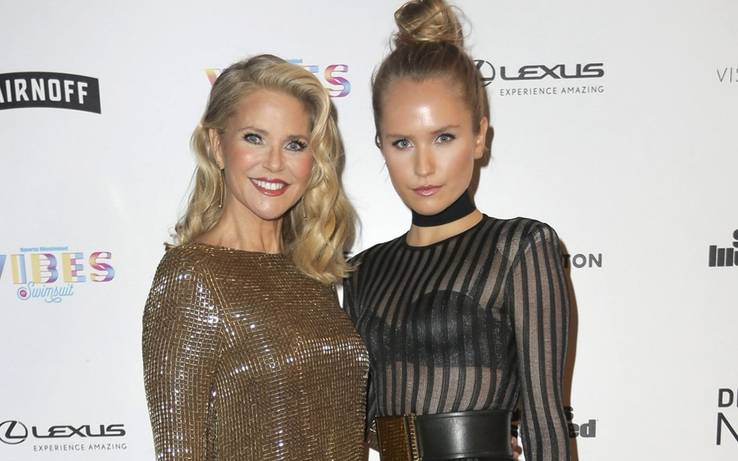 Christie Brinkley and Sailor look more like sisters than mother and daughter. It's crazy and so hard to believe that Christie is 64 years old. Sailor is just 20 and has already embarked on a modelling career just like her mother. It seems to be the career choice of most of these celebrity daughters. "I feel like the best career that you can have in the modelling industry is just being who you are and being kind to others and letting jobs and clients and everything flow."
11

Anna Wintour and Bee Shaffer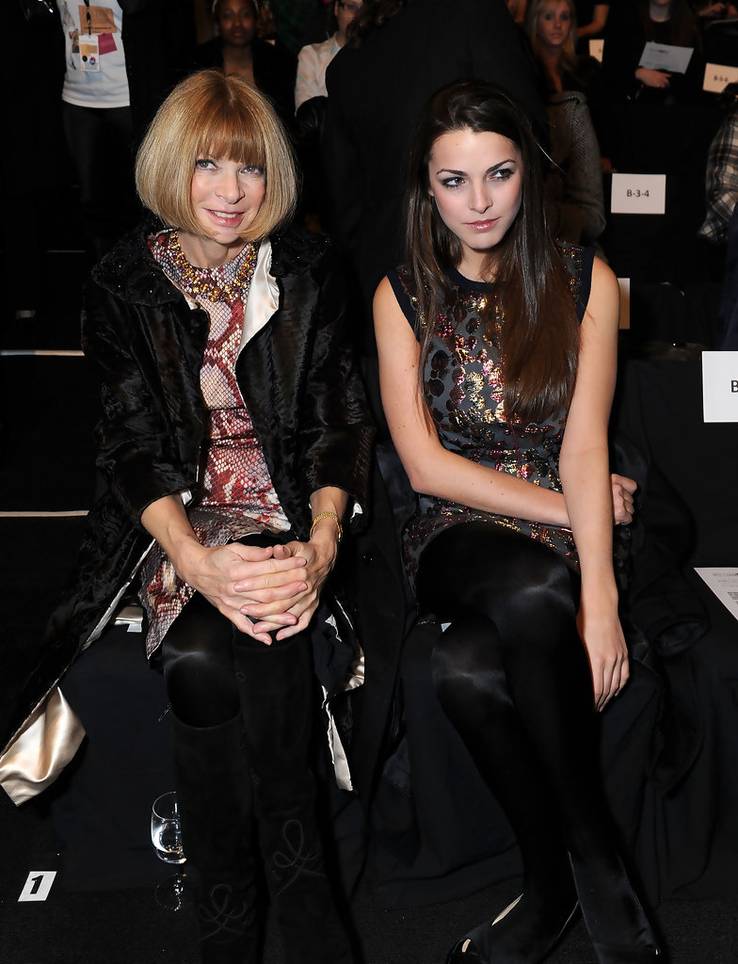 When you work as a Vogue editor, then you have to know something about fashion. It seems as if Wintour's daughter, Bee, also knows a thing or two about fashion which isn't surprising. The two of them are guests at a fashion show and it was probably hard for guests to focus on the models when these two fashionistas are sitting in the front row.
10

Demi Moore and Rumer Willis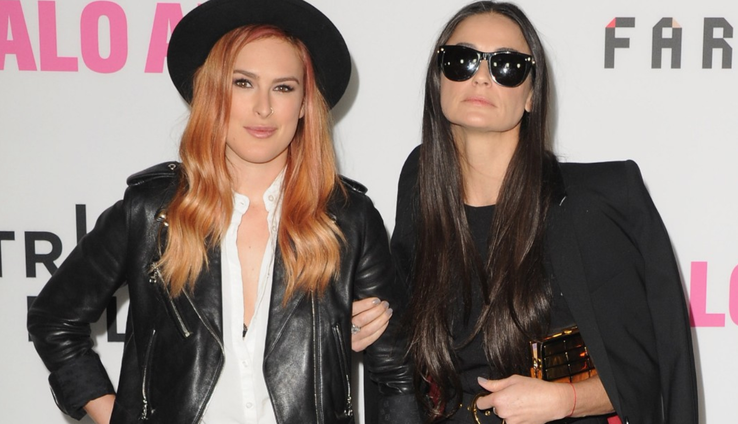 It's crazy how much these two looks alike, they have even posted photos on Instagram that had them dressed alike and it was really hard to tell them apart. It was then that Rumer experienced "that moment you realize you are actually becoming your mother." Rumer has achieved her own sense of style and she's definitely giving her mom a run for her money.
9

Susan Sarandon and Eva Amurri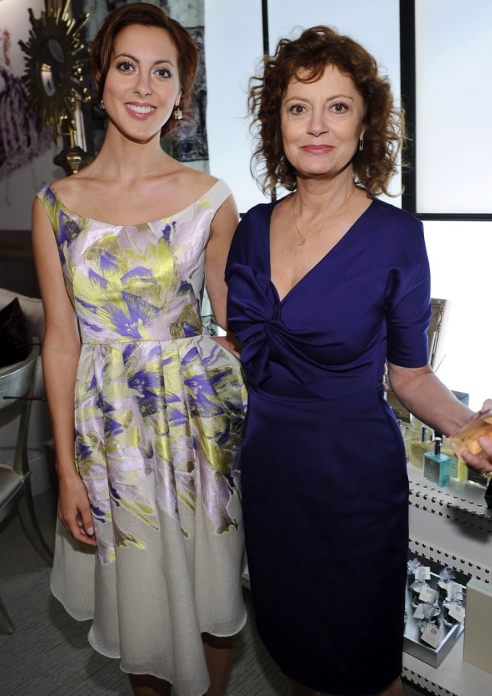 Susan Sarandon, as foxy as she is, has always had a demure fashion sense and it looks like she has passed the same sense of style down to her daughter. Eva Amurri followed in her mother's footsteps with an acting career but never rose to the same level of success that Susan did. "My first Grandmother's Day," Sarandon told host James Corden on The Late Late Show With James Corden. "I was with my daughter and her baby and Marlowe is just [a] wild and kick-ass little girl. She's nine months old and we had a good day. I'd just flown in to be with her. It was super."
8

Donatella and Allegra Versace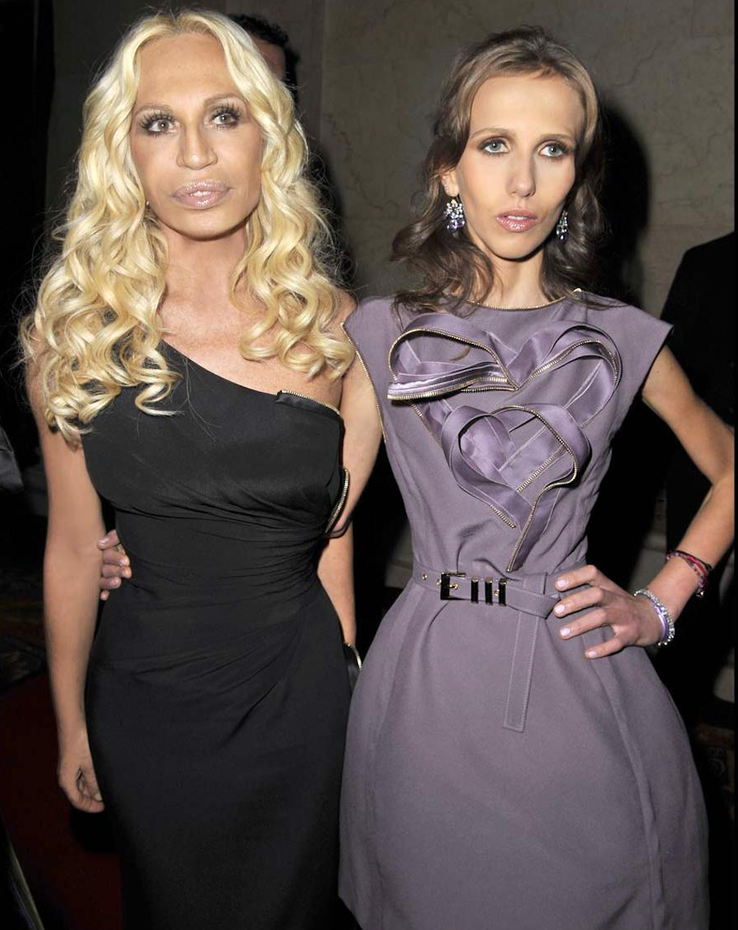 Imagine the legacy that Donatella will be leaving behind to her daughter, Allegra? Those are also some pretty big shoes to fill. At the very least, she gets to wear amazing clothing and have some of the best fashion inspirations you can have. No wonder why we see Allegra looking sensational wherever she goes. She has had self-esteem issues that have hindered her over the years. "If Allegra sees her own photos or sees herself on TV, she loses her mind. She's got body dysmorphic disorder. They say she has a job with the company, but she's not really running anything at Versace."
7

Dakota Johnson and Melanie Griffith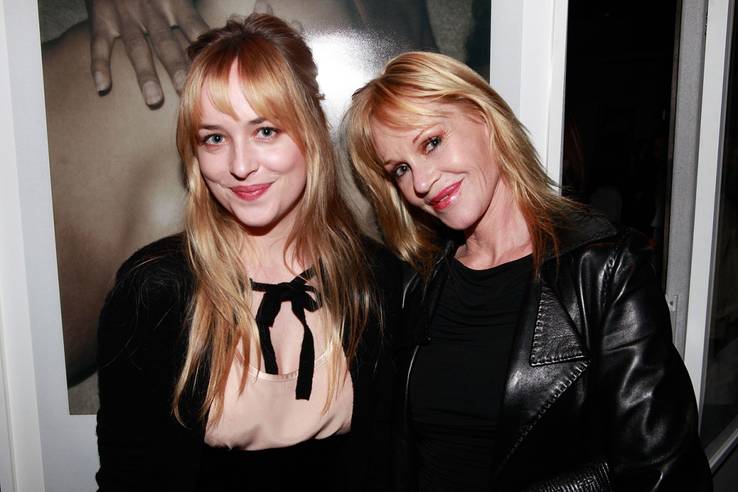 Dakota Johnson is another celebrity daughter who decided to follow in her mother's footsteps, Melanie Griffith. Her mother was a bombshell in her heyday, so it was no wonder that Johnson took the role in Fifty Shades of Grey. When asked how she survived growing up in Hollywood, Johnson joked, "I keep my therapist on speed dial." She's making a name for herself in Hollywood and she's definitely someone to follow fashion wise.
6

Rainey Qualley and Andie MacDowell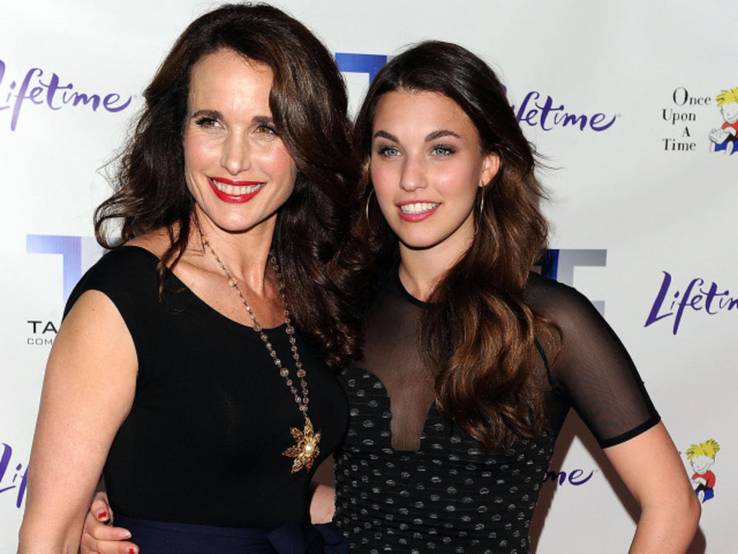 Rainey Qualley has dabbled in just about everything in the entertainment industry. She was Miss Golden Globe in 2012 and also appeared on the first episode of Mad Men's final season. You may think she wants to be an actress, but we're not so sure about that. According to her Instagram account, she is a singer-songwriter in Nashville. "I've always wanted to act. I grew up dancing, so I've been interested in the performing arts. I moved to New York when I was 19, and I lived on my friend's couch for a couple of months until I found a place to live. I also sing, and a song that I wrote and sang plays during the credits of the movie. It's called 'Silver Lining.'"
5

Tali Lennox and Annie Lennox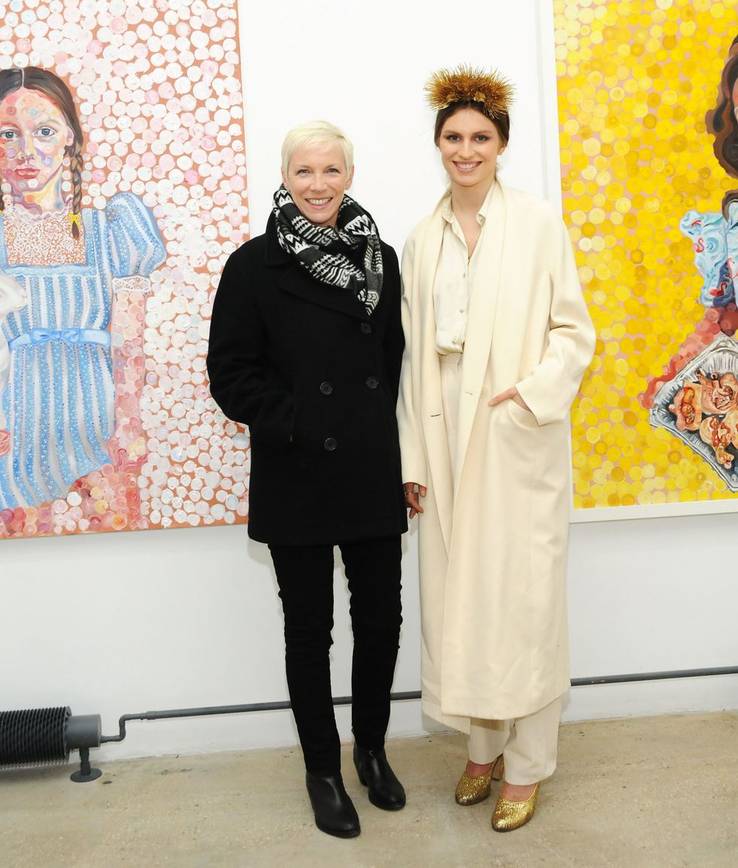 Tali's mother Annie may be a famous musician, but that wasn't the career she saw for herself. She loved the arts but instead became a model and an artist. Her first solo show was at the Catherine Ahnell Gallery in New York and it actually has a lot of self-portraits based around the narcissism of social media. She has said that art has helped her heal after the death if her boyfriend. "Art helped me heal so much. I don't know how I would have coped without that."
4

Blythe Danner and Gwyneth Paltrow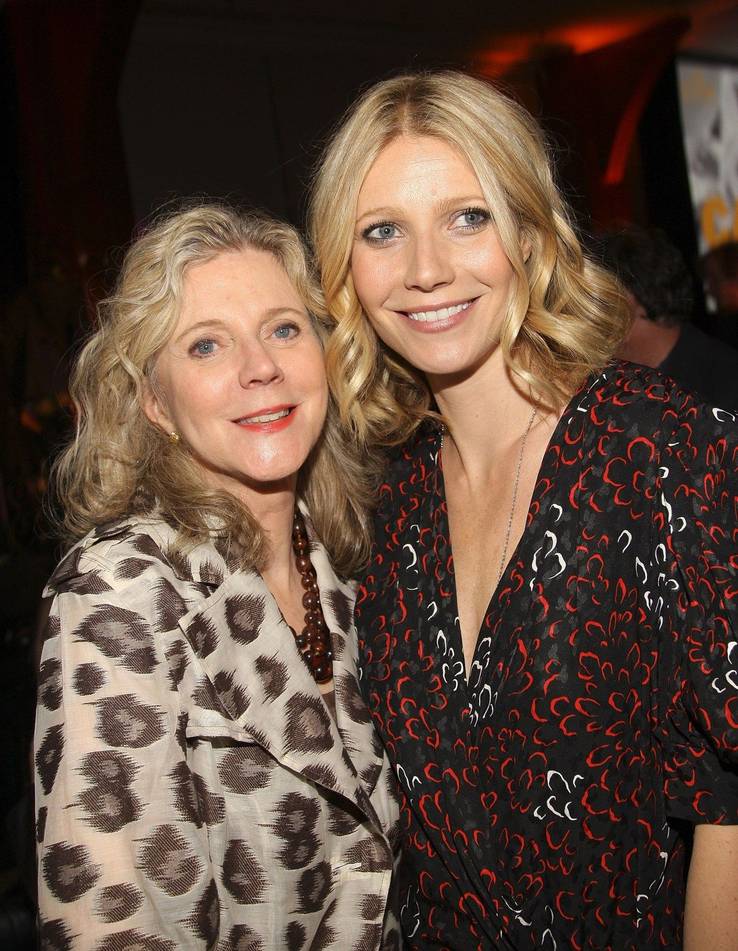 Blythe Danner has had an amazing career in Hollywood and she always carries herself with grace and elegance. The apple doesn't fall far from the tree because her daughter, Gwyneth Paltrow, has the same sort of fashion sense that her mother does. Danner always knew her daughter would be a great actress. "It came so damn easily to you and I thought you had to sweat blood and tears to give a great performance and you never did," she said.
3

Lily-Rose Depp and Vanessa Paradis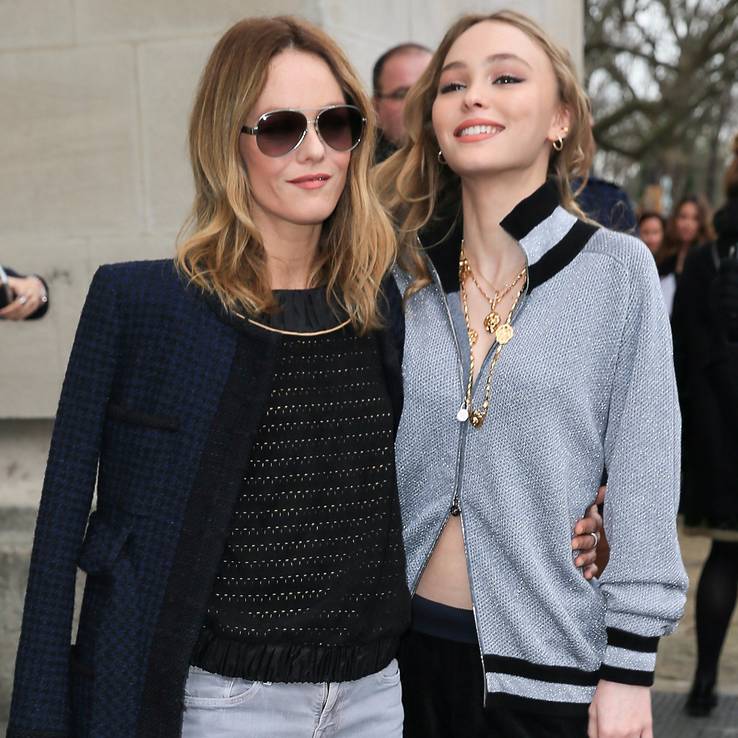 Lily-Rose Depp is not only the daughter of famous actor Johnny Depp, but she's also the daughter of model Vanessa Paradis. So, it wasn't surprising when Lily-Rose decided to break into the world of modelling. She made her debut at Chanel's Métiers D'Art show in New York. Her mother has been working for the brand since 1991. It must have been an honor for her to literally follow in her mother's footsteps. She definitely has great fashion sense.
2

Mariska Hargitay and Jayne Mansfield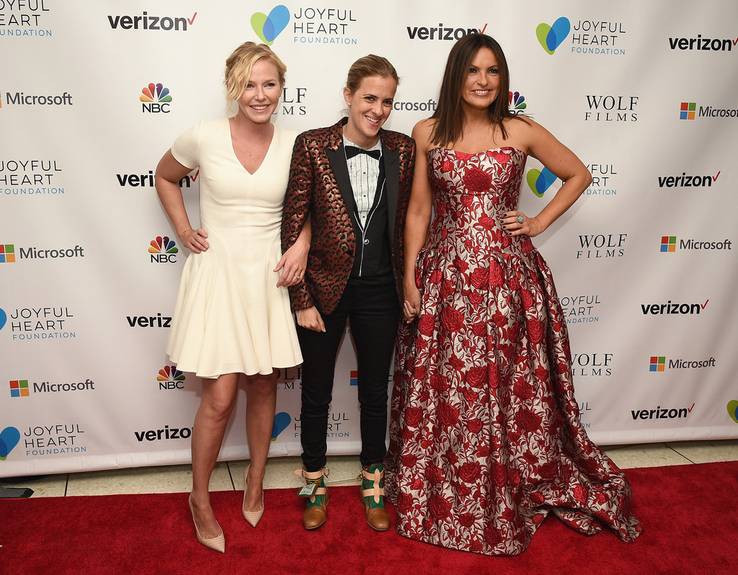 We bet you didn't know that screen siren Jayne Mansfield is the mother of Mariska Hargitay. She was one of the blonde bombshells of her era and even though she was glamorous, her daughter grew up to have a very different sense of style. She may not be a glamourous type of celebrity, but she is the badass Olivia Benson from Law & Order: Special Victims Unit, a show that is on its 20th season. She has her own sense of class and elegance that would have made her mother proud.
1

Riley Keough and Lisa Marie Presley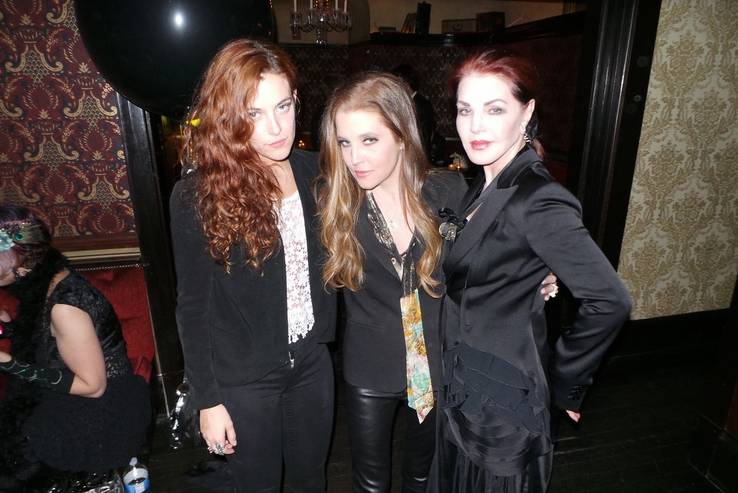 It's not a big surprise that Riley Keough inherited some of her mother's rockstar style. Considering they are descendants of the legendary Elvis Presley, you can bet they would be icons on their own. "I grew up very privileged with my mother," she says. "But my dad didn't live like that. And I think experiencing both sides has been helpful. My father had mattresses on the floor of his apartments. He lived in cabins and trailer parks. He just didn't have much money."
References: eonline.com, huffingtonpost.ca, eonline.com, harpersbazaar.com.au,   meaww.com, huffingtonpost.ca, elle.com
Source: Read Full Article