You most likely recognize Emma Watson from her iconic portrayal of Hermione Granger in the Harry Potter series, which she played from 2001 to 2011. Aside from her most famous role, the celeb has appeared in a variety of high-profile movies throughout the years, including The Tale of Despereaux (2008), My Week With Marilyn (2011), The Perks of Being A Wallflower (2012), The Bling Ring (2013), This Is The End (2013), Noah (2014), Regression (2015), Colonia (2015), and The Circle (2017). She also notably played the title role in the live-action version of Beauty and the Beast.
Aside from her adventures in the acting world, Emma is also an accomplished academic. From 2011-2014, the actress studied at both Brown University and Oxford University, in which she earned a Bachelor's Degree in English literature. Since 2014, the celeb has also been a UN Women Goodwill ambassador and helped launched the program HeForShe, which fights for gender equality. How cool is that?
Another thing Emma is known for is her impeccable acting sense. The actress has been acclaimed for her fashion-forward sense of style, and her ability to pull off literally anything. Emma always looks sophisticated stylish, and pulled-together. Read on to discover 30 of her most fashionable moments!
24

Airport Attire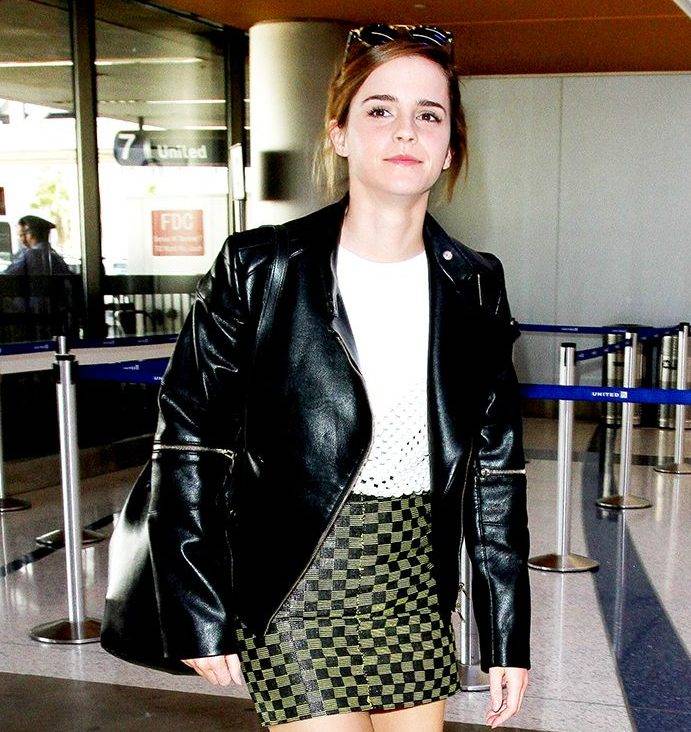 Emma looked absolutely flawless as she walked through the airport in this leather and plaid outfit. Her hair was effortlessly pulled back, and her no-makeup makeup look fit the outfit to a T.
"I don't have perfect teeth. I'm not stick thin. I want to be the person who feels great in her body and can say that she loves it and doesn't want to change anything," Emma has said about her flaws- and her desire not to change them! She's added, "I keep telling myself that I'm a human being who's not made to look like a doll."
23

Feathers And Fringe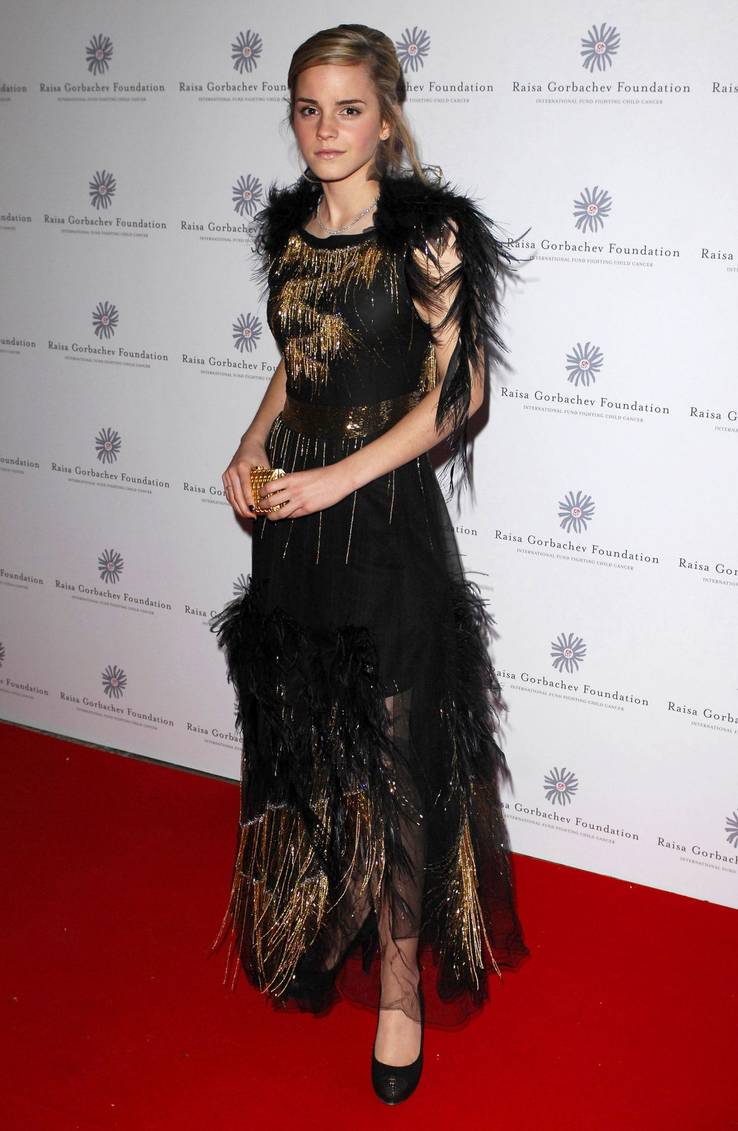 Emma has never been afraid to take a risk when it comes to her red carpet look, as evidenced by this fashion-forward frock, featuring fringe and feather detailing.
"I think that it is very important if you know what you want, understand where you are heading towards, and try your best to get it," the actress has said about her advice when someone is establishing themselves in their career.
"It is only when we use our hearts to do it, and fall in love with what we are doing, then can we really get real determination," she added.
22

Matching The Carpet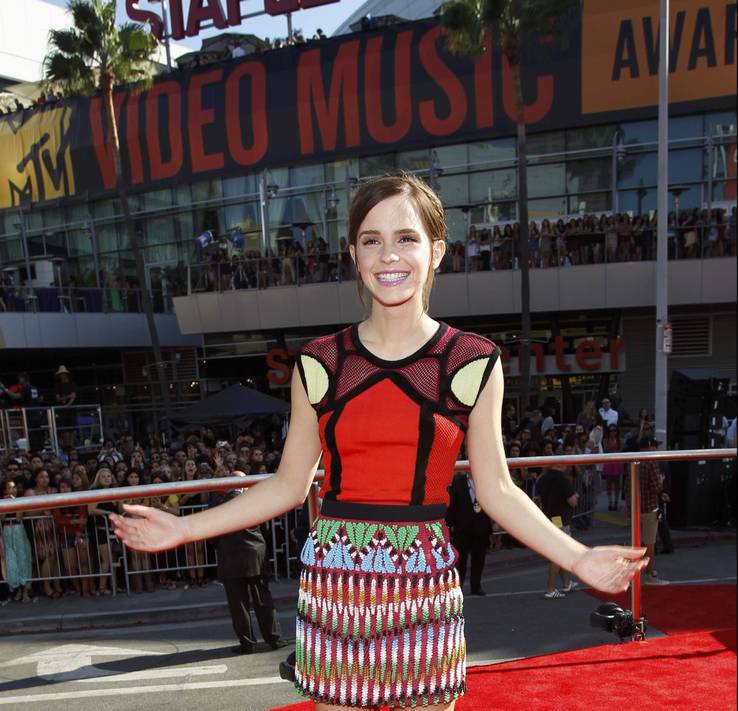 Emma stood loud and proud in this red printed mini dress that she rocked on the red carpet. Her bright smile and simple hair-do allowed the busy dress do the talking, which showed off her petite frame and killer legs.
The star has always been commended for her confidence and sense of self, but she admits she didn't always know who she was. "Becoming yourself is really hard and confusing, and it's a process. It's often not cool to be the person who puts themselves out there," she's said- and we totally agree!
21

Back To Black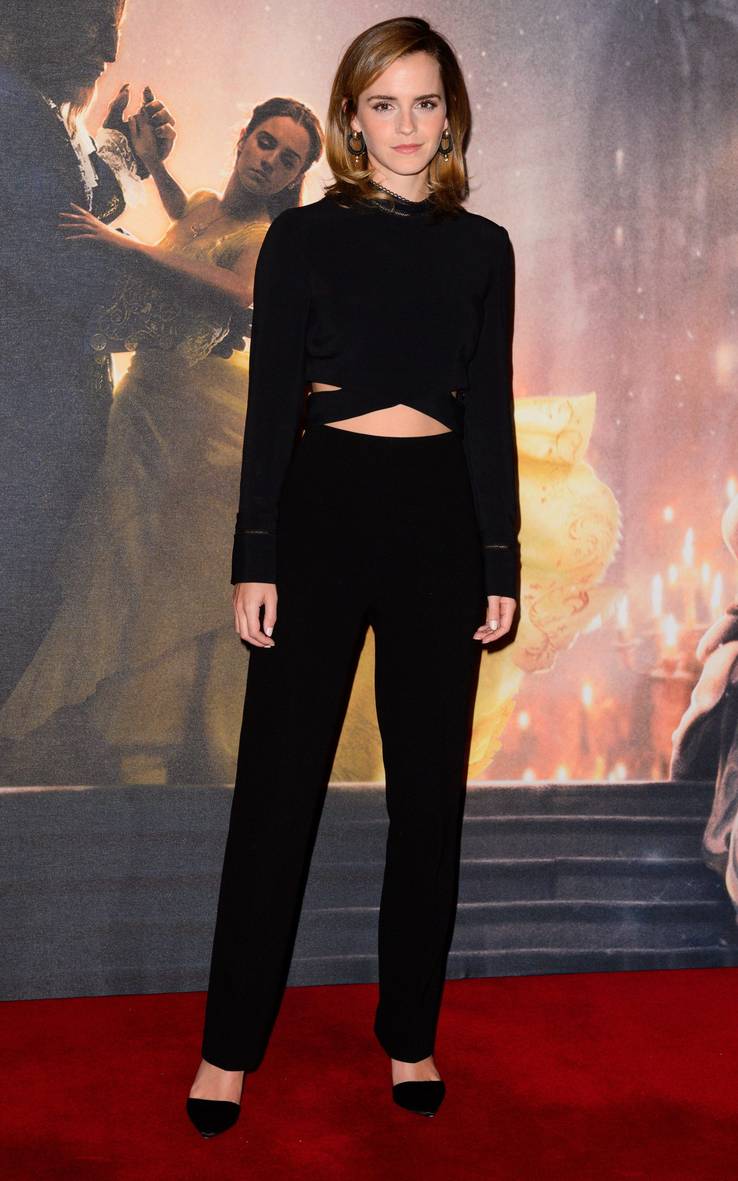 Emma sure knows how to rock an all-black outfit with style!
The actress killed it in this black top and pant combo, which featured intricate criss-cross detailing. Her simple shoes and adorable bob pulled the chic look together, and made her look stylish beyond her years.
"I have realized that fighting for women's rights has too often become synonymous with man-hating," Emma has said about fighting for equal rights. "If there is one thing I know for certain, it is that this has to stop."
20

A Bangin' Do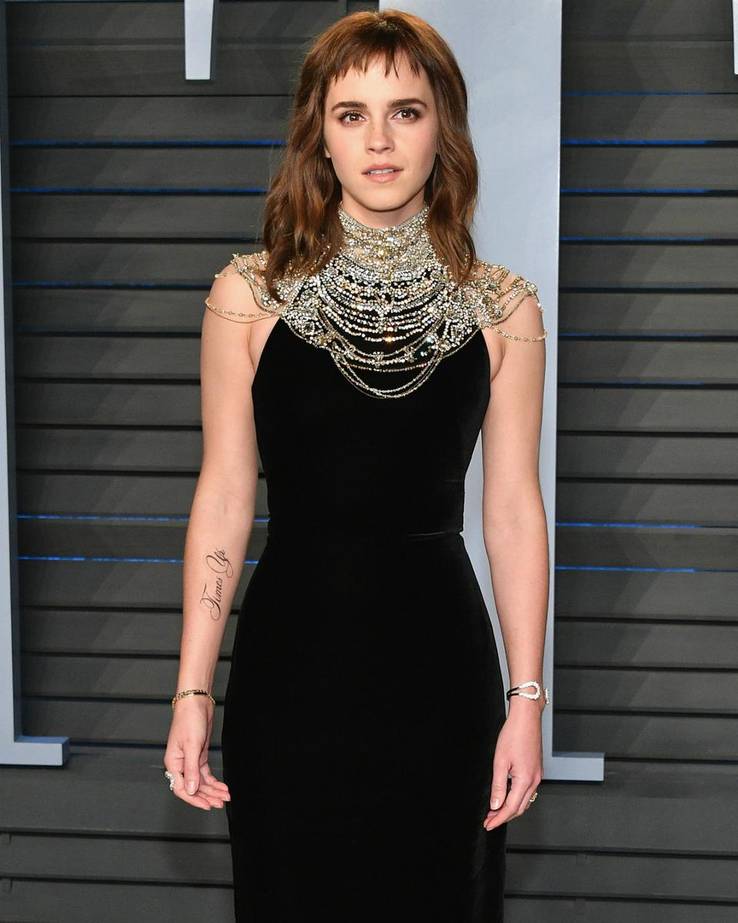 Emma sure took a risk when she rocked these choppy bangs on the red carpet, but we think the edgy look totally complimented her fashion-forward dress.
"We [women] really damage our own confidence when we put ourselves down, so I try not to," Emma has said about owning your confidence- something she has down pat. "We [women] have unbelievably high expectations of ourselves, when actually we're human beings and our bodies have a function."
The celeb has added, "I don't want other people to decide who I am. I want to decide that for myself."
19

Pretty In Plaid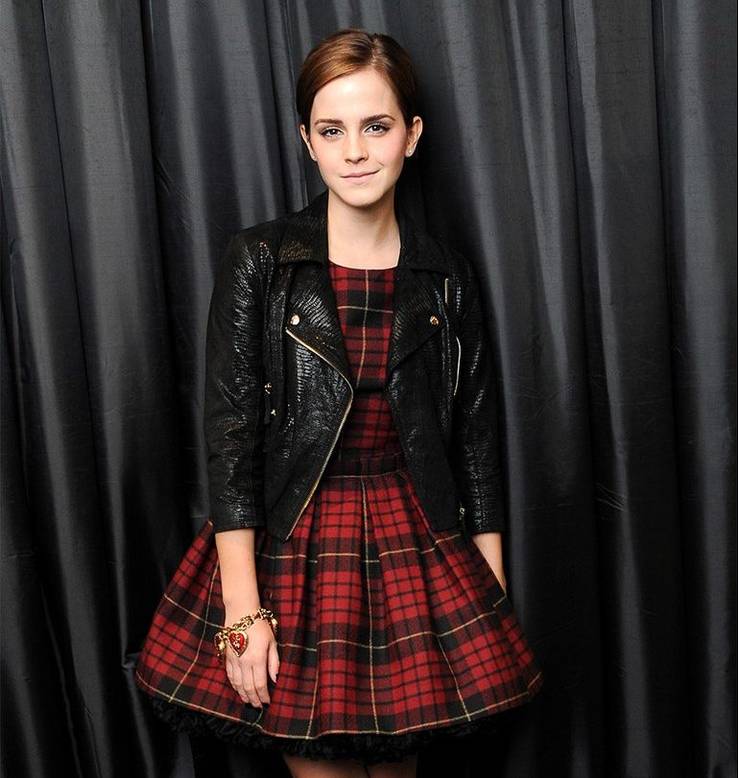 Emma took a bit of inspiration from the punk scene when she rocked this red, plaid dress complete with a leather jacket and spiked heels. Despite this being a bit more edgy of an outfit than she usually wears, the actress pulled it off with ease, as per usual.
"You only learn from experience, so as much as someone can tell you things, you have to go out there and make your own mistakes in order to learn," the star has said about learning from your mistakes… although we don't think she's ever made a fashion faux pas in her life!
18

Looking Ladylike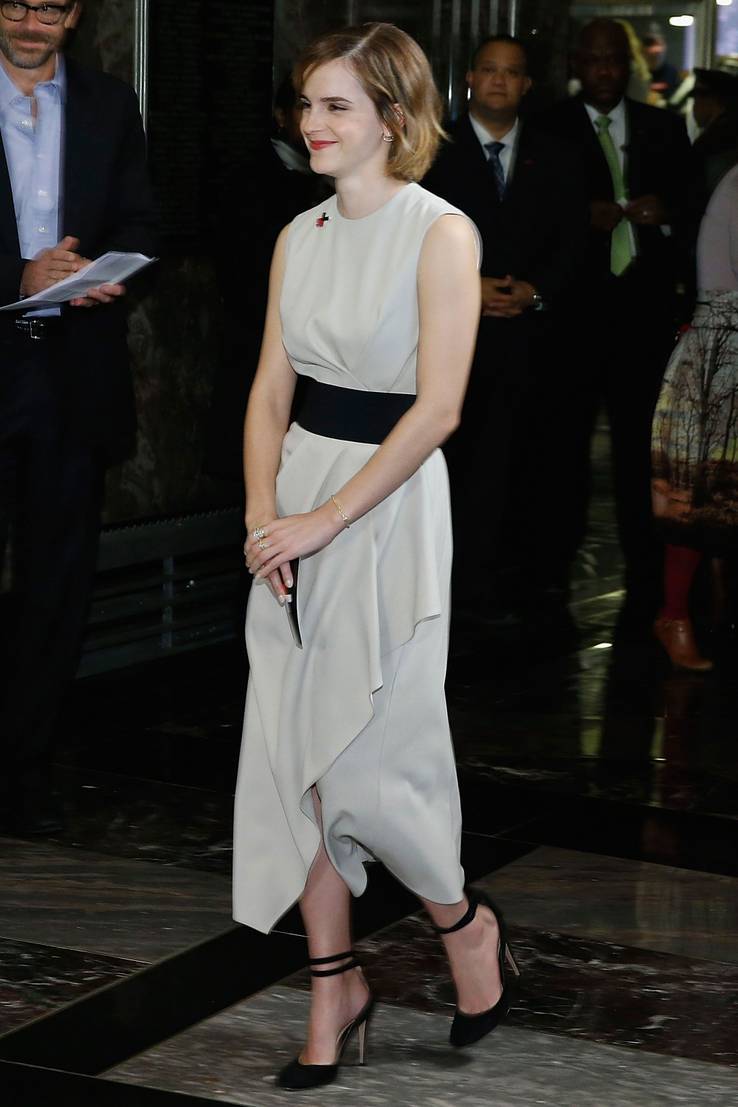 Emma was a sight to be seen in this elegant grey dress. The frock perfectly cinched at the waist to show off the actress' petite frame, while her classy heels added to the sophistication of the look.
In the past, Emma has said that the best way to live life is to learn from your mistakes, regardless of what others tell you. "As much as someone can tell you things, you have to go out there and make your own mistakes in order to learn," she has said.
On another occasion, Emma said, "I'm going to do what I want to do. I'm going to be who I really am. I'm going to figure out what that is."
Featured Today
20 Characters That Had To Be Recast (But It Was Never The Same)

#DoTheShiggy: 20 Things We Know About Shiggy And His Rise To Fame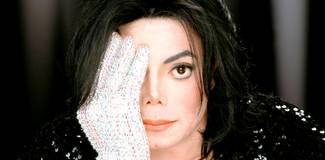 Sony Under Fire For Releasing Possibly Fake Michael Jackson Songs

17

Pants With A Statement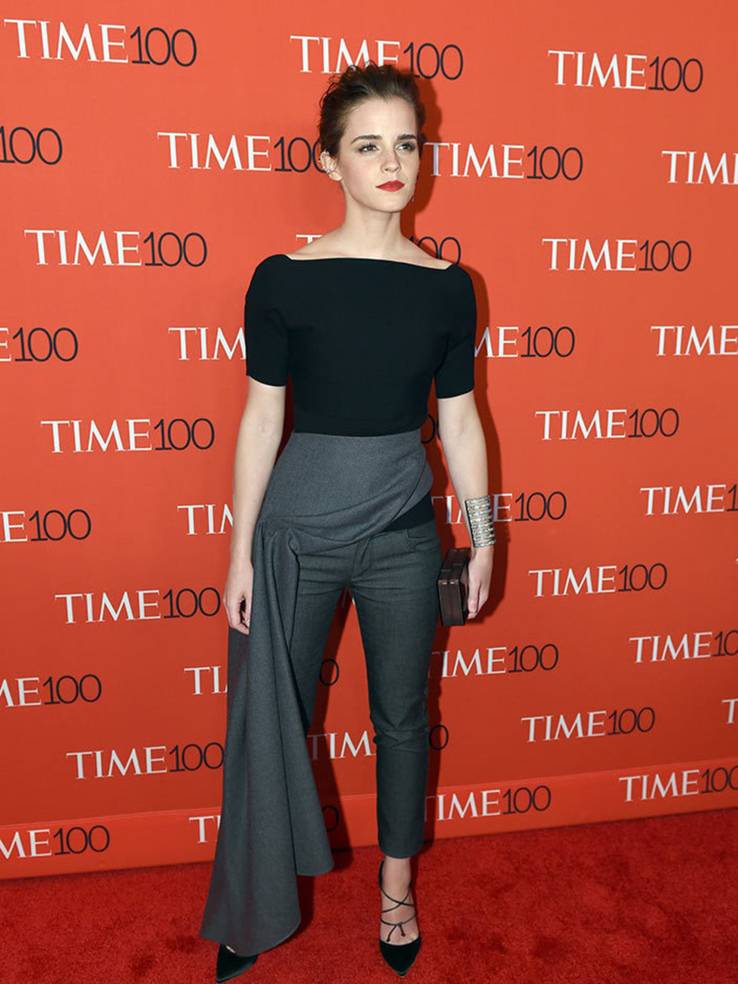 Emma upgraded her typical pant-and-shirt combo when she opted for these fashion-forward trousers, which featured a massive sash on the side that gave it a dress-inspired feel. And we're loving it!
"There's nothing interesting about looking perfect – you lose the point," the Harry Potter alum has said about her love of taking risks with fashion. "You want what you're wearing to say something about you, about who you are."
If Emma is any proof, taking fashion risks can definitely pay off big time!
16

Prim And Proper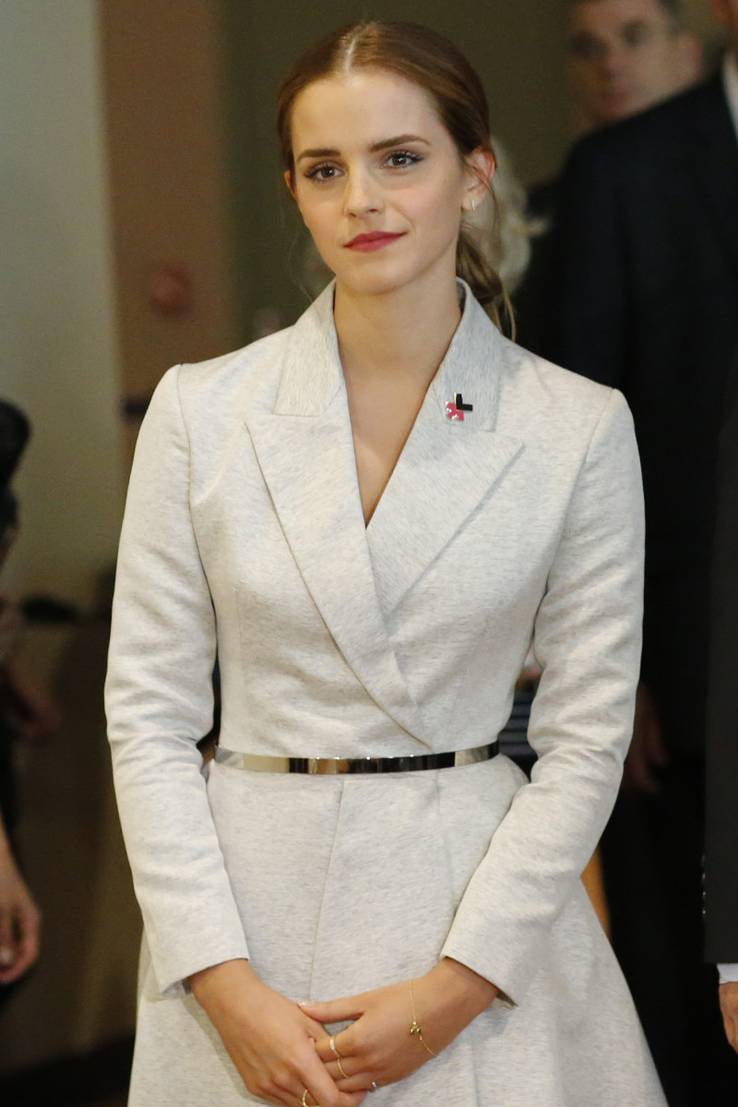 Emma looked sophisticated in this coat-inspired dress during a United Nations event, where Emma talked about the importance of pioneering for equal rights.
"We [women] really need to support each other, we really do. So, I guess I would say be brave enough to acknowledge that things are not there yet and support each other," Emma, an outspoken feminist, has said.
The celeb has also added, "I'm very interested in truth, in finding ways to be messy and unsure and flawed and incredible and great and my fullest self, all wrapped into one."
15

Dressed Down Around Town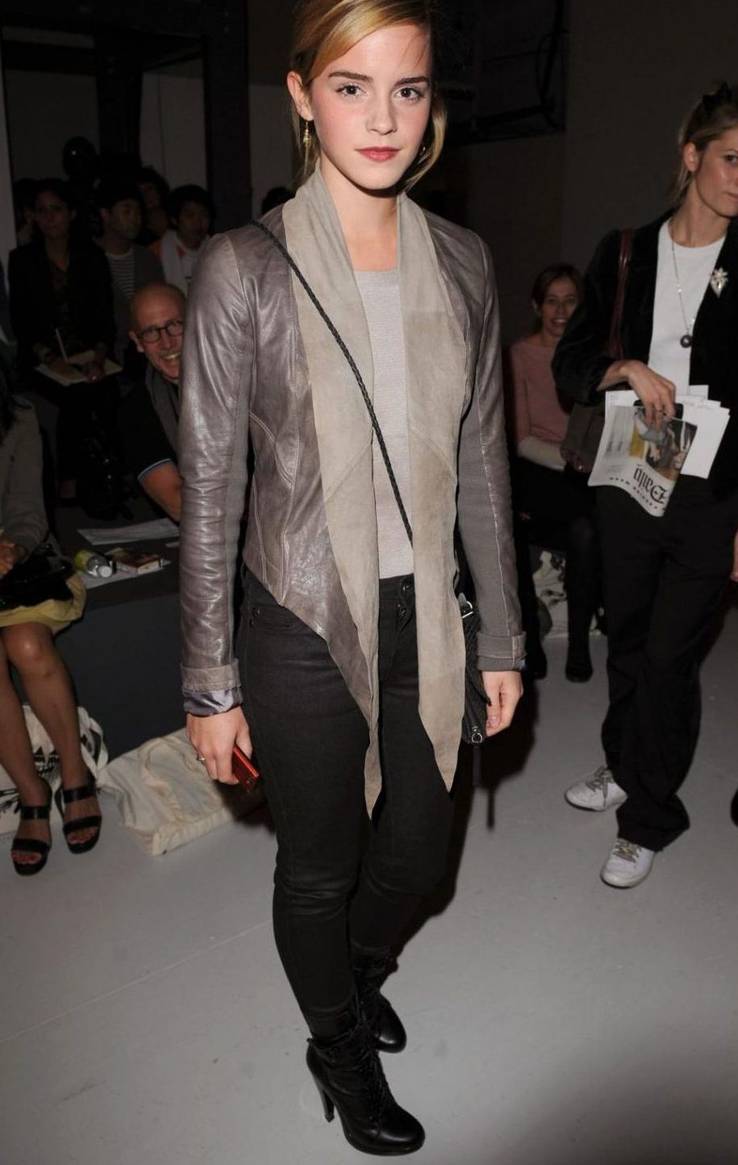 Even when she's not hitting the red carpet, Emma always manages to look pulled together in whatever she's wearing, as evidenced by this more casual outfit (which is still a lot more dressed up than most people wear on a regular basis!).
"With airbrushing and digital manipulation, fashion can project an unobtainable image that's dangerously unhealthy," Emma has said when speaking against Hollywood's unrealistic beauty standards. "I'm excited about the aging process. I'm more interested in women who aren't perfect. They're more compelling."
We love her view on aging!
14

She's An Academic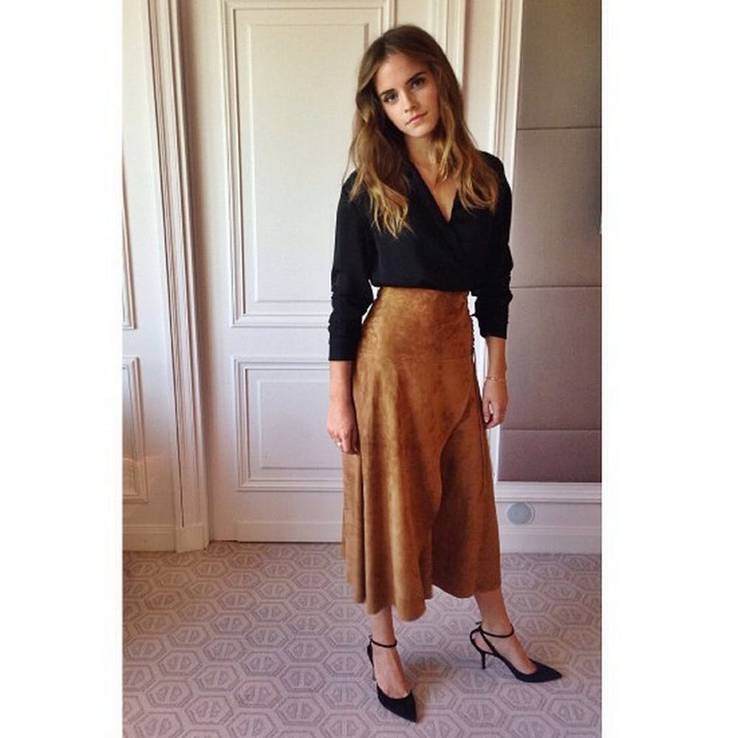 Aside from being a talented actress, Emma has also earned a University degree at Oxford, which we'd say is even more impressive!
"I've been very fulfilled by my studies. English has helped me think in an analytical way. It's helped me see the world from new perspectives," the celeb has said of her English major degree.
"Diving into these stories and characters has given richness to my own life. And now, when I read scripts or look at stories, I have these references for a larger understanding of humanity," she continued. "I'm sure it will make my job as an actress more interesting."
13

Out For A Stroll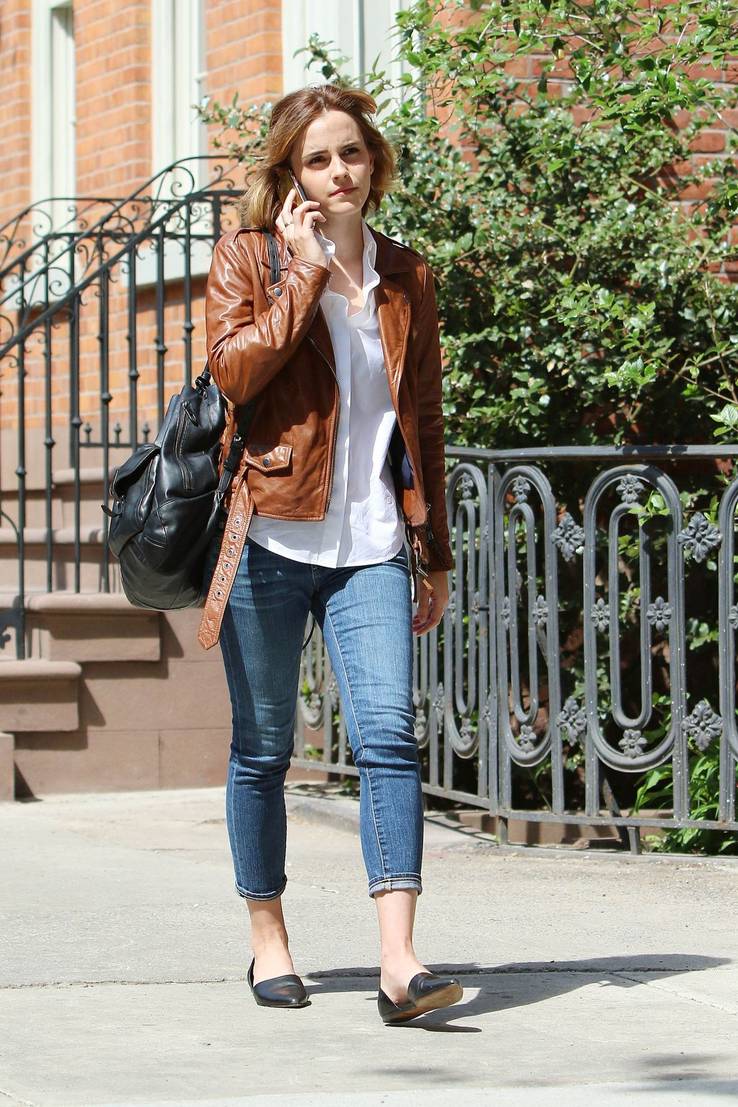 Emma proves in this adorable dressed-down outfit that she knows how to style a look, whether it's on or off the red carpet. Now that's when you know someone has an eye for fashion!
"Feminism is not here to dictate to you. It's not prescriptive, it's not dogmatic," Emma has said about her support for feminism. "All we are here to do is give you a choice. If you want to run for Prime Minister, you can. If you don't, that's wonderful, too. Shave your armpits, don't shave them, wear flats one day, heels the next."
12

Belle Of The Ball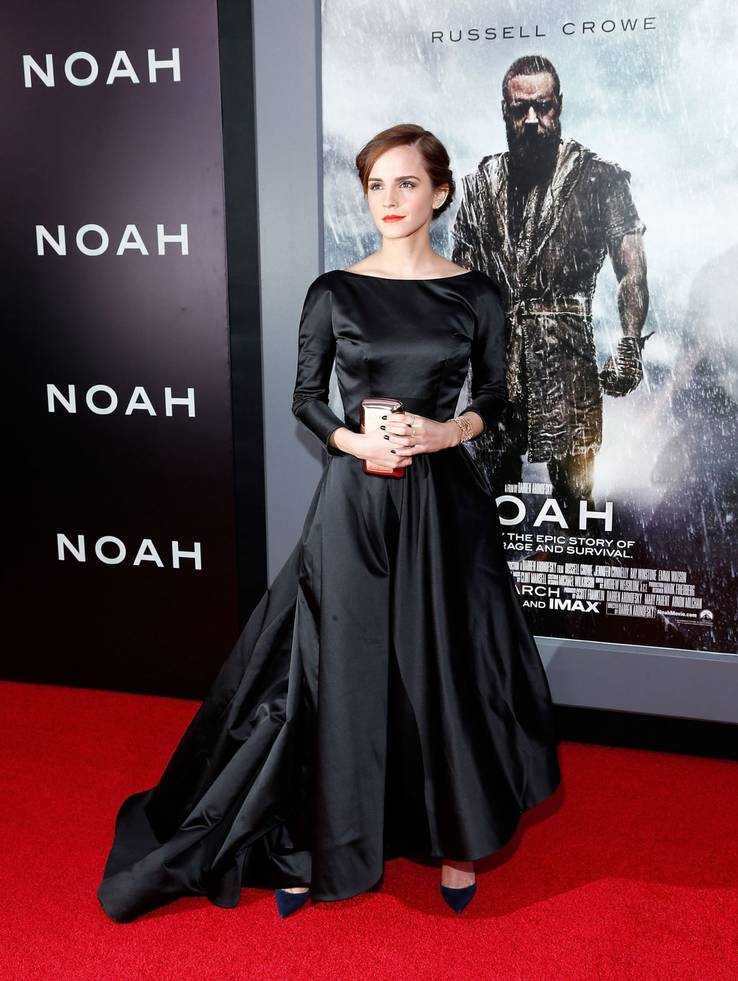 We don't think Emma could have looked anymore striking than when she wore this gorgeous, long-sleeve gown on the red carpet, which made her look like a vintage vision.
"Becoming yourself is really hard and confusing, and it's a process," the celeb said about discovering herself while growing up in Hollywood. "I was completely the eager beaver in school, I was the girl in the front of the class who was the first person to put her hand up, and it's often not cool to be the person that puts themself out there."
11

Mixing Prints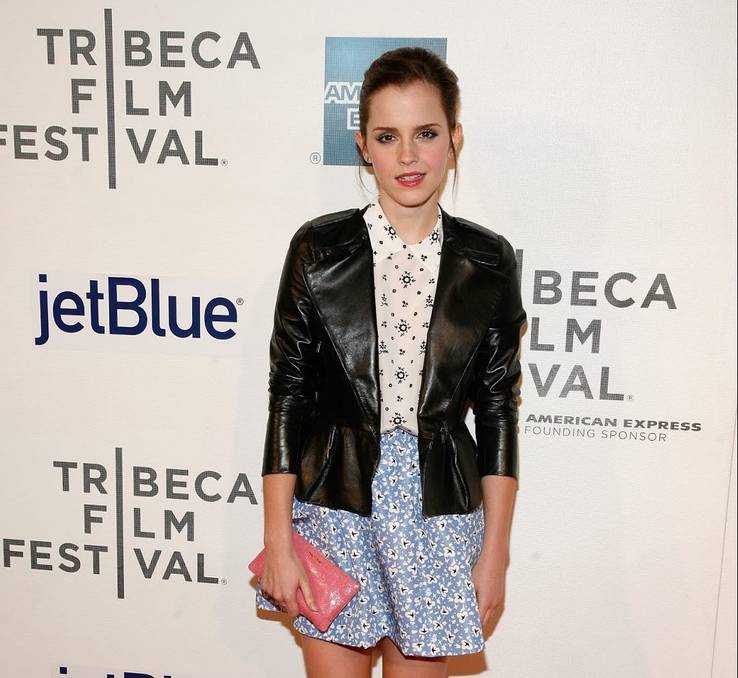 Emma showed she's an expert at mixing patterns when she rocked this contrasting mini skirt and blouse combo, tying it in with an edgy leather jacket.
"I've probably earned the right to screw up a few times. I don't want fear of failure to stop me doing what I really care about," the star has said about learning from her mistakes. She's also said, "There's nothing wrong with being afraid. It's not the absence of fear, it's overcoming it. Sometimes you've got to blast through and have faith."
Preach it, girl!
10

Patch Me Up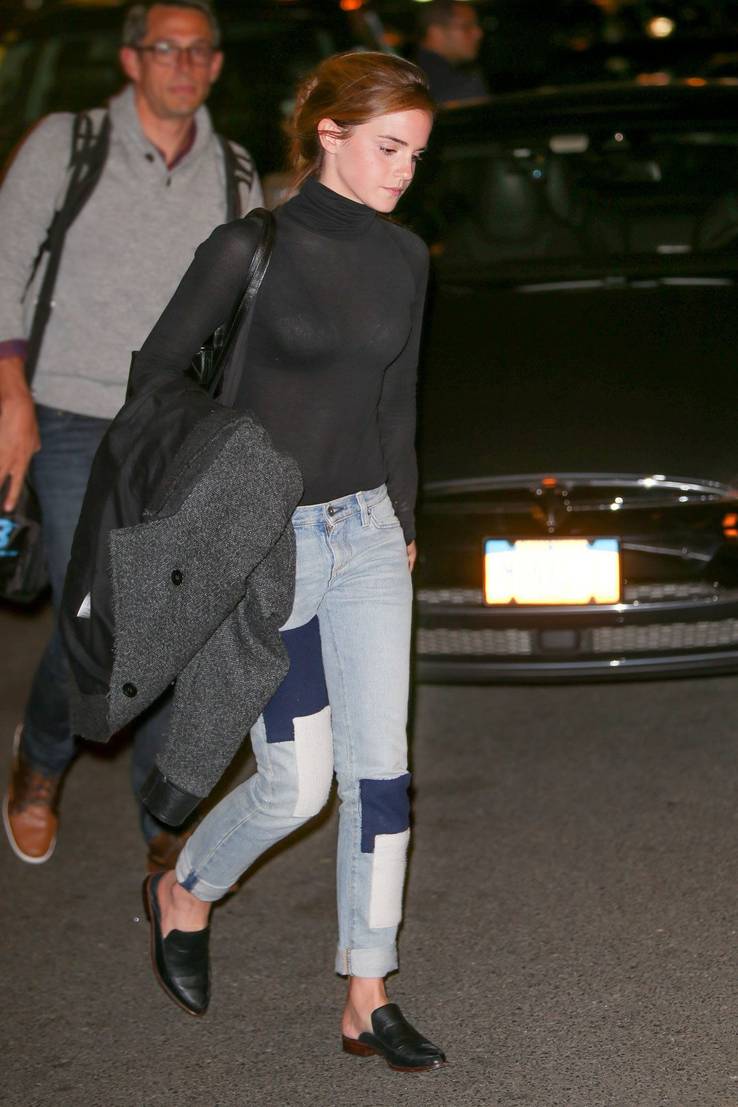 Emma was right on trend when she rocked this patchwork jeans and a black turtleneck for a night out on the town. Who knew patched denim could be so fashionable!
As gorgeous as Emma is, she's an advocate for finding beauty and confidence within yourself. "I truly, truly believe that beauty is something that comes from within," she once said. "You can only really look beautiful if you feel beautiful on the inside. It shows through your face, the way you move and the way you hold yourself."
We can't get enough of her body positive attitude!
9

Shining On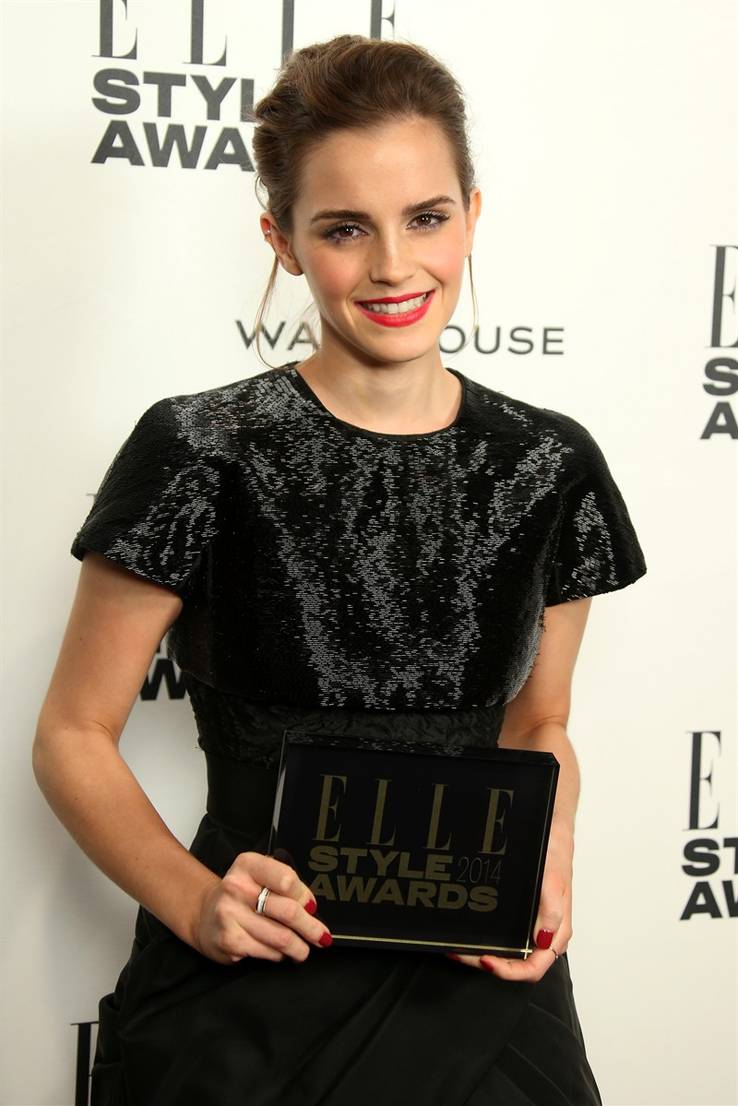 Emma flashed a big smile as she received an award at the Elle Style Awards in 2014. She was clearly the most fashionable person there, thanks to her sparkling mini dress and complimentary red lipstick.
Of what she believes beauty to be, the celebrity has explained, "Beauty is what we feel in the inside which also shows outside us. Beauty is the marks the life leaves on us, all the kicks and the caresses the memories leave us. Beauty is letting yourself live." We've never heard truer words before!
8

Rocking Out In Red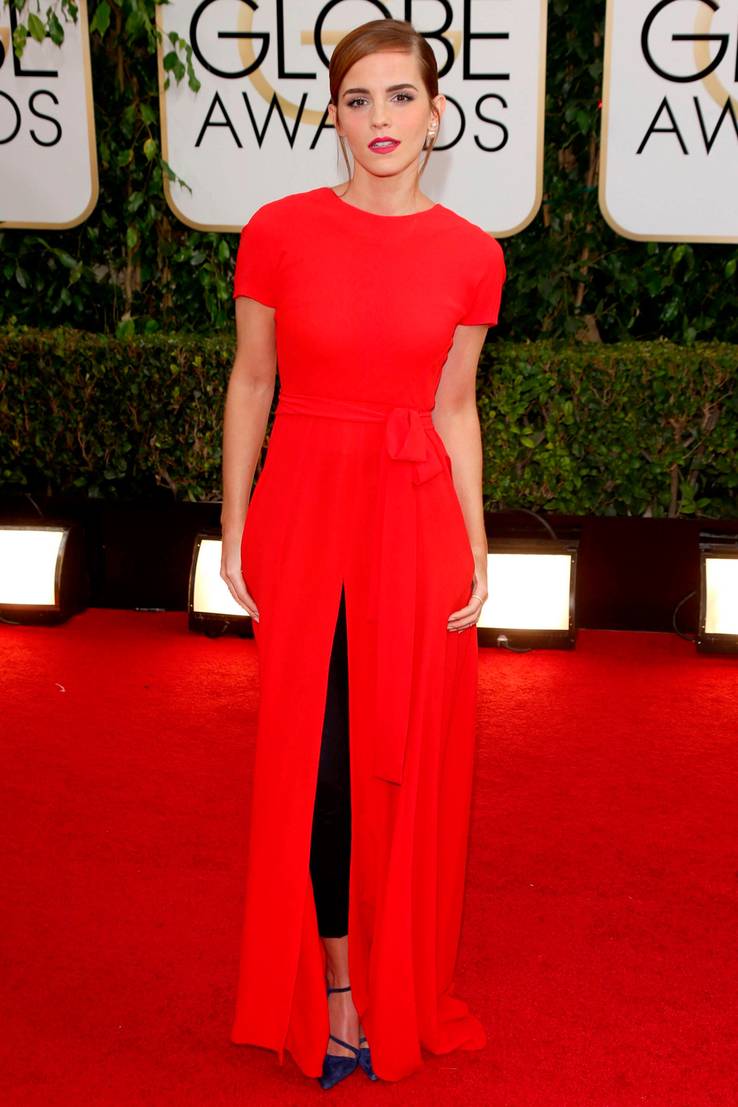 Red it totally Emma's colour!
The starlet took a fashion risk when she rocked this floor-length red gown with a pair of black trousers underneath, for an interesting juxtaposition that somehow worked.
"We [feminists] want to empower women to do exactly what they want, to be true to themselves, to have the opportunities to develop. Women should feel free," the celeb has said, adding that her fashion choices are often inspired by her feminist views. "Both men and women should feel free to be sensitive. Both men and women should feel free to be strong.
7

Out And About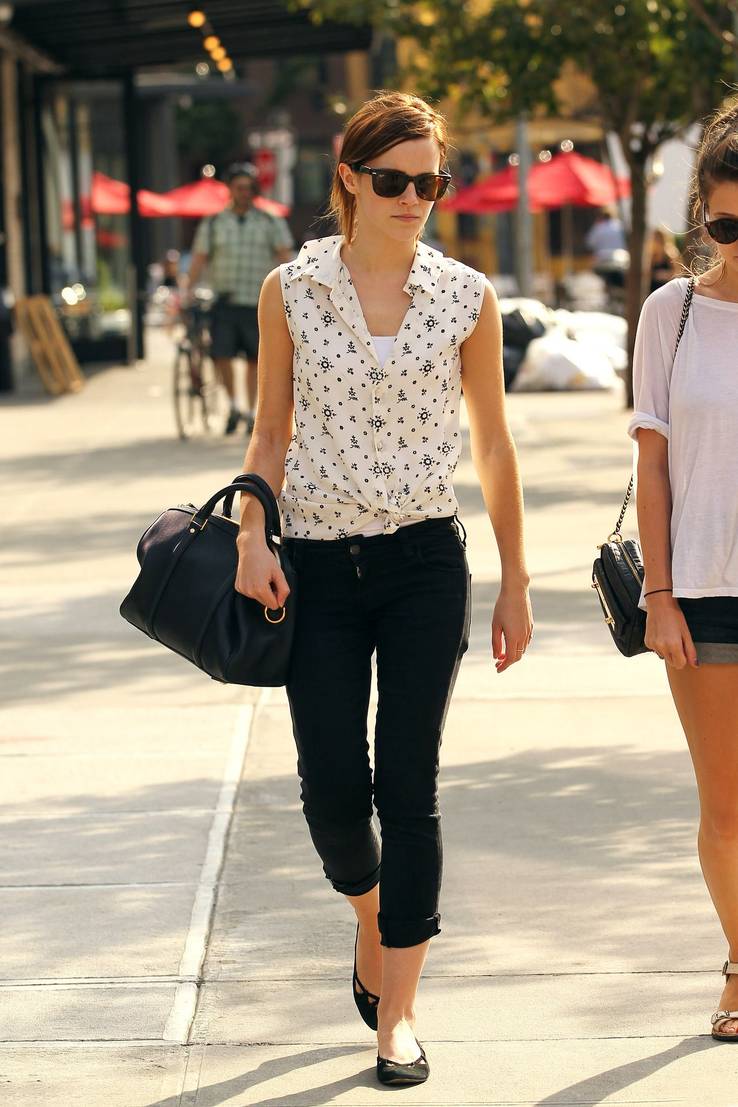 Emma likes cute and stylish while shopping with friends in this peasant-inspired blouse and her classic black trousers.
Despite how gorgeous and successful the actress is nowadays, she's revealed that it wasn't too long ago that she didn't always have it easy. "I've often gotten teased mercilessly," the celeb has shared of her experience. "But I found that ultimately if you truly pour your heart into what you believe in—even if it makes you vulnerable—amazing things can and will happen."
6

Bringing Back Black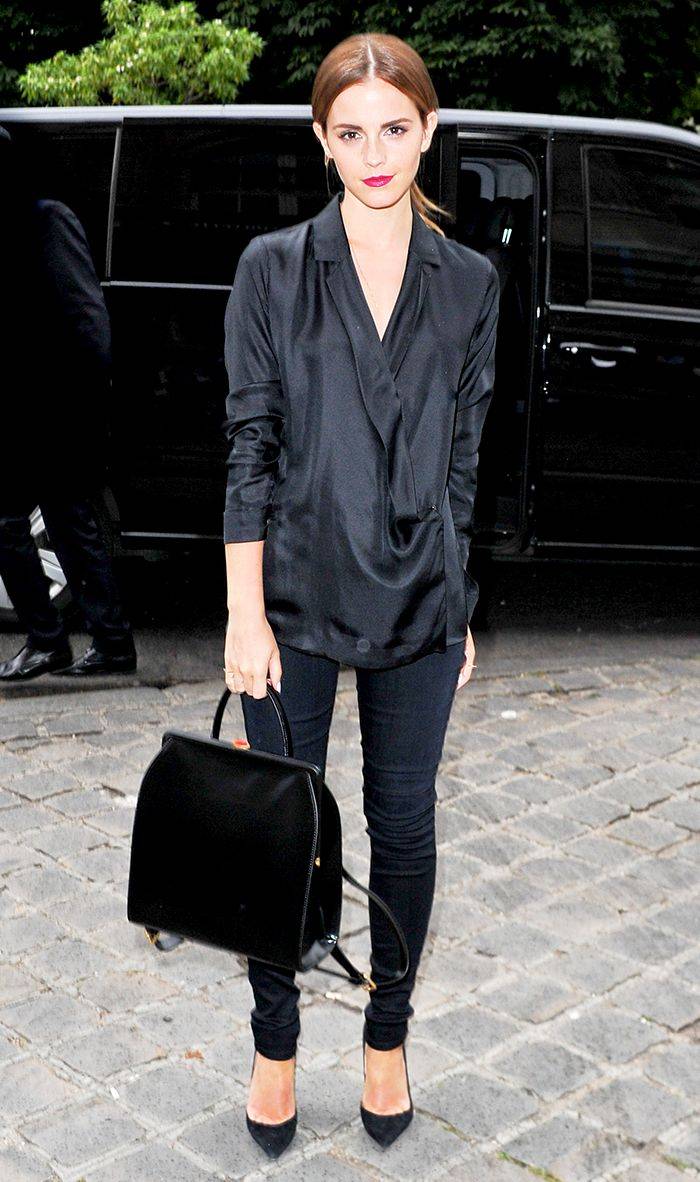 Emma clearly has no trouble rocking an all-black outfit!
The star looked chic in a V-neck, silky black top with matching jeans and a structured handbag. She honestly looked like she'd just stepped off the runway.
"I want to feel fabulous and comfortable and sexy and strong and beautiful," Emma has said about how she chooses her outfits. "And if it's making you uncomfortable, don't do it. It's so sad if you need to go home just because you need to sit down! Moving forward, I'm prioritizing just feeling awesome."
5

Real-Life Royalty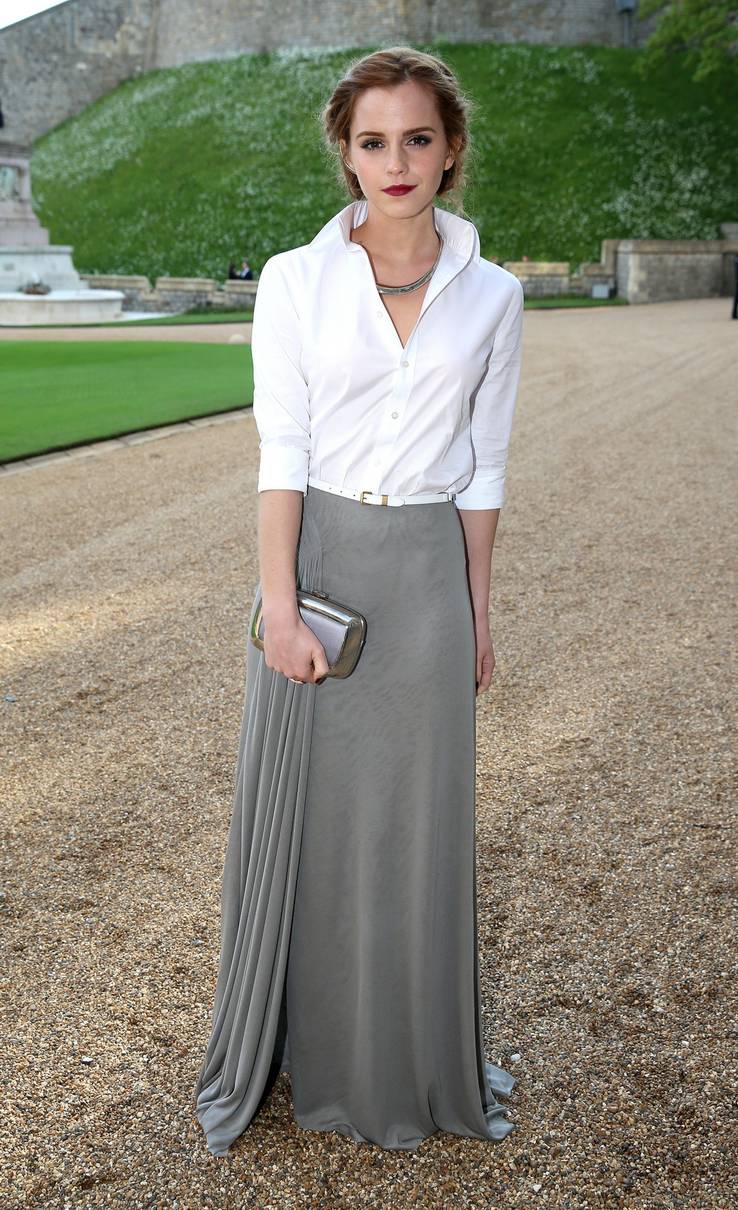 Emma looked like she belonged in a fairy-tale in this stunning outfit, which featured a simple white blouse and flowing grey skirt. Gorgeous!
The actress has always been open about the double standards faced in Hollywood- including equal pay. "[I] think it is right that as a woman I am paid the same as my male counterparts," she has said.
"I think it is right that I should be able to make decisions about my own body. I think it is right that women be involved on my behalf in the policies and decision-making of my country," Emma went on. "I think it is right that socially I am afforded the same respect as men."
4

Pretty And Professional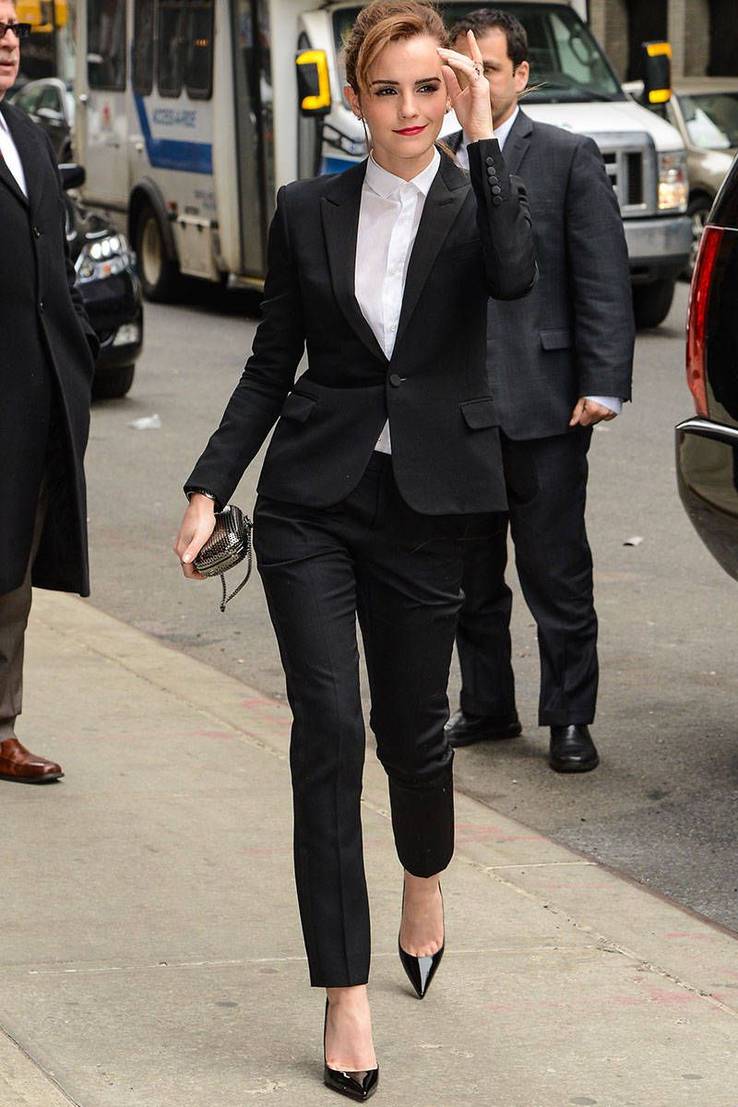 Emma can sure rock a suit!
"Beauty is not long hair, skinny legs, tanned skin or perfect teeth. Believe me," the celeb, who has long been against conventional beauty norms, has said. "Beauty is the face of who cried and now smiles, beauty is the scar on your knee since you fell when you were a kid."
She continued, "Beauty is the circles when love doesn't let you sleep, beauty is the expression on the face when the alarm rings in the morning, it's the melted makeup when you have a shower, it's the laughter when you make a joke you're the only one who can understand."
3

Stunning In Sequins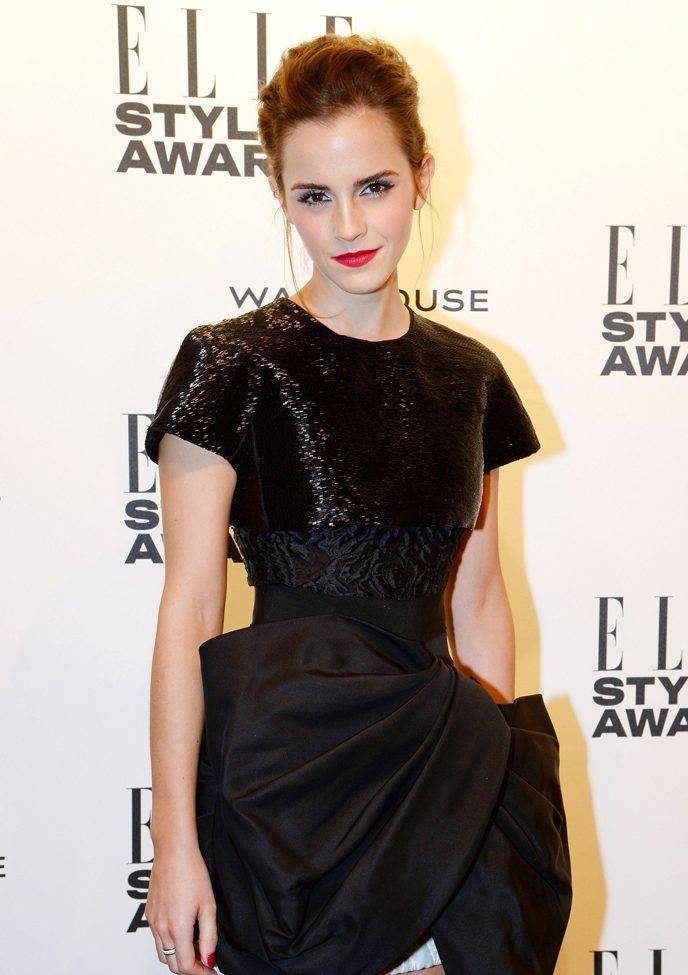 There are lots of people who think sequins look tacky… but they've obviously never seen Emma Watson rock them!
"When at 14 I started being sexualized by certain elements of the press," the actress has said about the negativity she's faced from the press while growing up. "When at 15 my girlfriends started dropping out of their sports teams because they didn't want to appear 'muscly.'
She went on, "When at 18 my male friends were unable to express their feelings. I decided I was a feminist and this seemed uncomplicated to me."
2

She's All Smiles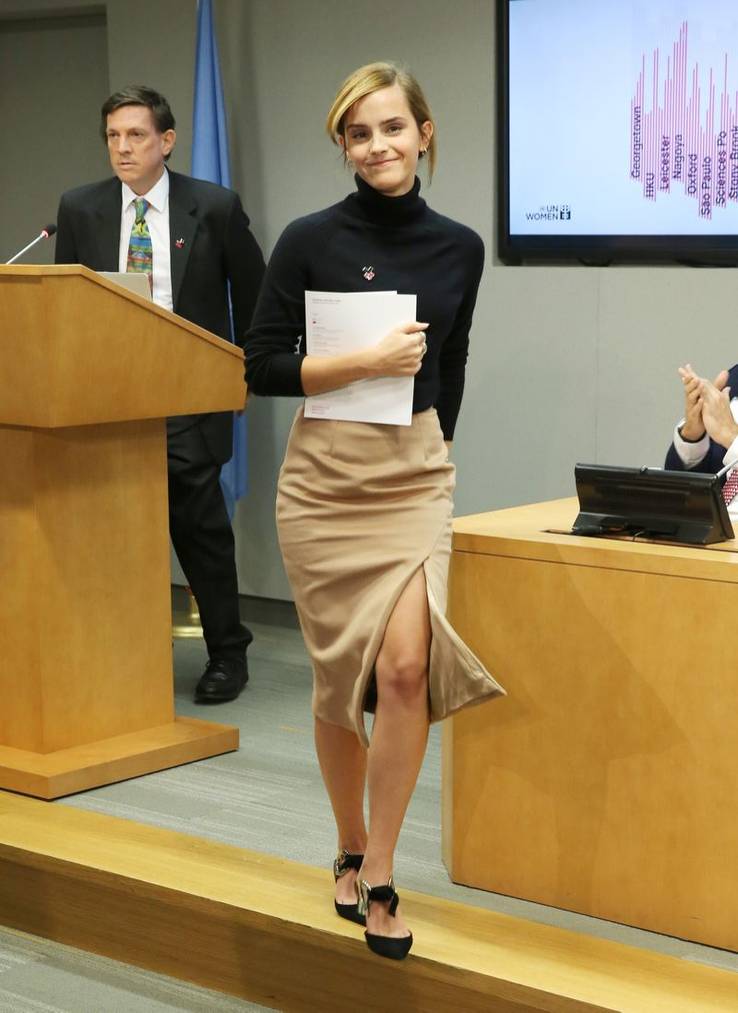 Emma couldn't hold back her smile after presenting to the United Nations on the topic of gender equality. But, despite being so busy and accomplished, Emma has always spoken about the importance of self-care.
"What's the point of achieving great success if you feel like you're losing your freakin' mind?" She's said. "I've had to say, 'Guys, I need to go back to school,' or 'I just need to go home and hang out with my cats.' People have looked at me and been like, 'Is she insane?' But, actually, it's the opposite of insane."
1

All Suited Up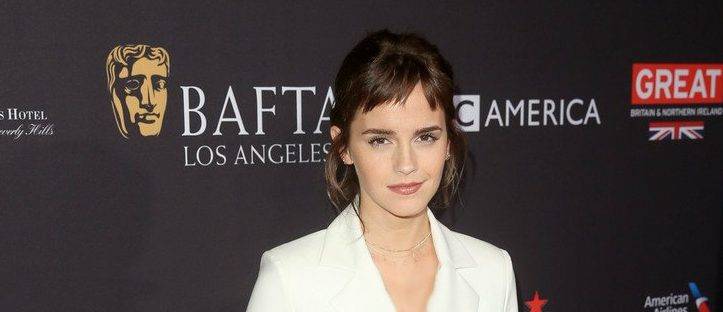 Emma stepped out of her comfort zone when she rocked this menswear-inspired suit on the red carpet, complete with her edgy hairstyle and flat loafers.
"I feel like young girls are told that they have to be a princess and fragile. It's bullshit. I identify much more with being a warrior – a fighter. If I was going to be a princess, I'd be a warrior princess," the actress has said about choosing silhouettes and roles that go against feminine norms.
Of her role in the remake of Beauty and the Beast, she also said, "[Belle is] absolutely a Disney princess, but she's not a passive character—she's in charge of her own destiny."
Sources: Marie Claire, Health Magazine, Mental Floss
Source: Read Full Article