There may be several things that you own that make you feel luxurious. But the commodities that you may value – such as saving some money on ice-cream – is nothing like the life that the people who belong to the 1%. And while there may definitely be some pressure that comes with having the entire world know who you are, there are definitely several advantages that come with the territory as well.
Such as the fact that Kylie Jenner turned her visibility into making her millions through her social media platform. Which is money that she is more than happy to spend in lavish ways like when she decided to rent out a theme park for Travis Scott.
Celebs can truly afford to live it up however they want, and instead of being asked how much their rent is, they are asked which house they are currently staying at.
The tabloid media makes it easier than ever for "normal" people to follow along with the lives of the rich and famous. And while that may make you increasingly more jealous as the different luxuries get explained below that they get to experience on a regular basis, it also means that you can also get a pretty good idea as to where the richest people in the world are deciding to spend their money.
These are the 25 Ways Celebs Live Their Lavish Life (And We Can Only Read About It In Tabloids).
Click the button below to start this article in quick view
25

They Get Fancy Clothes Made For Them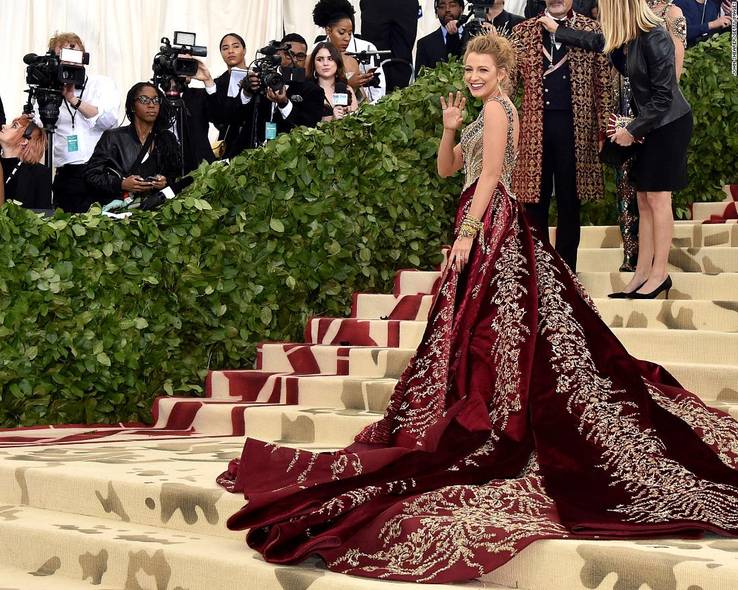 Blake Lively is one of the most gorgeous celebrities in Hollywood, but she definitely made headlines earlier this year when people found out just how elaborate her dress was that she wore to the Met. Because while there are many celebrities who looked outstanding, Blake's dress was perhaps the most elaborate of all and took a reported 600+ hours to bring together. Wearing a dress that takes months and months of work that you only wore for a few hours? Talk about a lavish moment!
(Source: HarpersBazaar)
24

They Get Lavish Gifts When They Give Birth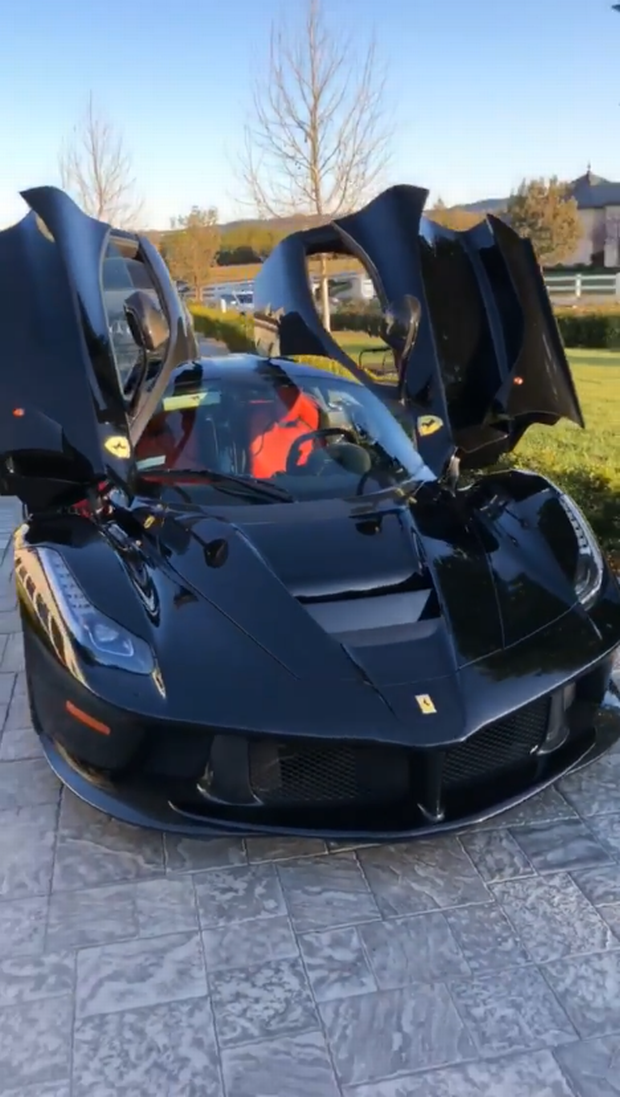 Kylie Jenner has definitely lived a life of luxury. Something that was perhaps made very evident by the fact that her giving birth to Stormi coincided with her receiving no shortage of amazing gifts from the people who love her the most. Nothing stood out more, however, than the Ferrari that she received from Travis Scott that was valued at being worth $1.4 million. Which means he better start saving if he gets her pregnant again as the pressure would definitely be on to top this gift!
(Source: Dailymail)
23

They Have Ridiculously Expensive Weddings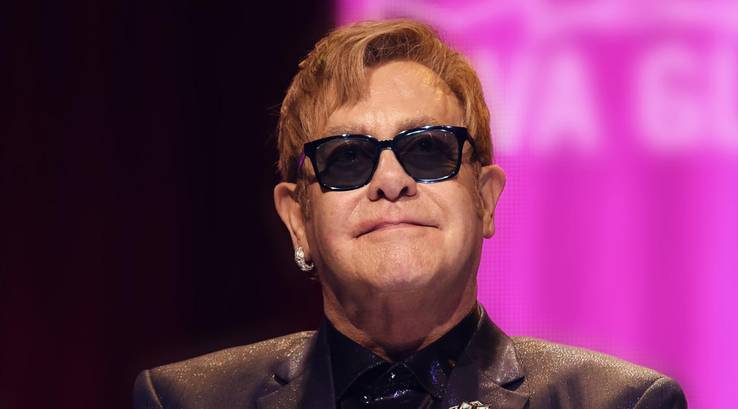 There are many important days in your life, including the day that you may hopefully one day get married. But if you're Irene Kogan, you would hope that your wedding day was also the best day of your life. Valery Kogan, who is Irene's grandmother, is exceedingly wealthy and paid upwards of £3.5million to have both Mariah Carey and Elton John perform at the wedding. You can imagine that when Sophie Turner and Joe Jonas end up tying the knot that it will also end up being an expensive affair.
(Source: DailyMail)
22

They Receive An Insane Amount Of Money For Product Placements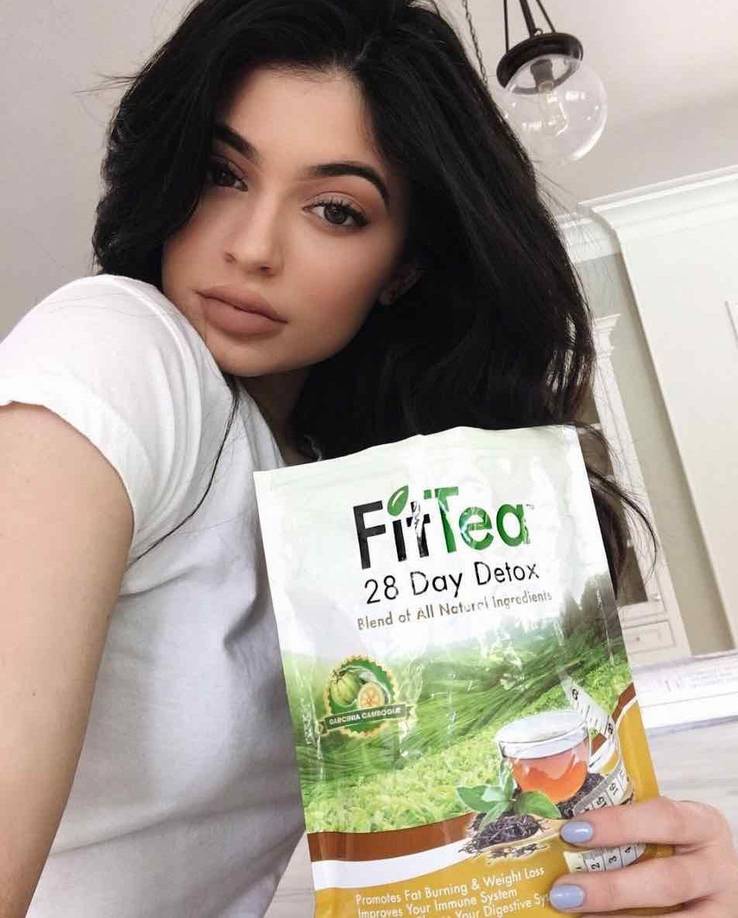 One of the best things about being a celebrity is that you get the opportunity to have various brands reach out and offer you different products that you can then "endorse". It was reported that Kylie Jenner may be making over $1 million for every post that she decides to make to Instagram. Talk about easy money! Though perhaps you can understand why she is such a big commodity for brands when you consider she has over 100 million people who follow her on various social media platforms.
(Source: TheCut)
21

They Get To Relax On Giant Yachts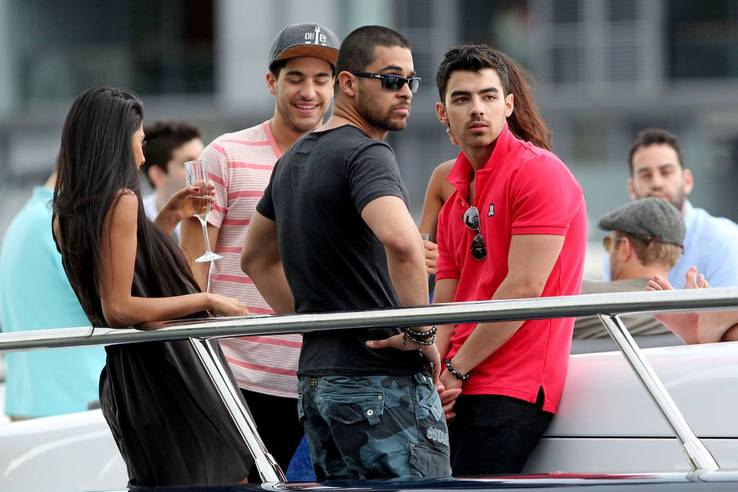 One of the best things about the summer is that you can relax on the beach. But if you are rich, you aren't just going to settle for relaxing on the beach with other people who aren't anywhere near your stature in life. Instead, you're going to be able to go out on your yacht that in some cases may be worth tens of millions of dollars and is far more luxurious than the home you are probably currently living in. When you get to relax in such style you may not even mind if you find yourself getting a sunburn!
20

They Can Plan The Most Amazing Dates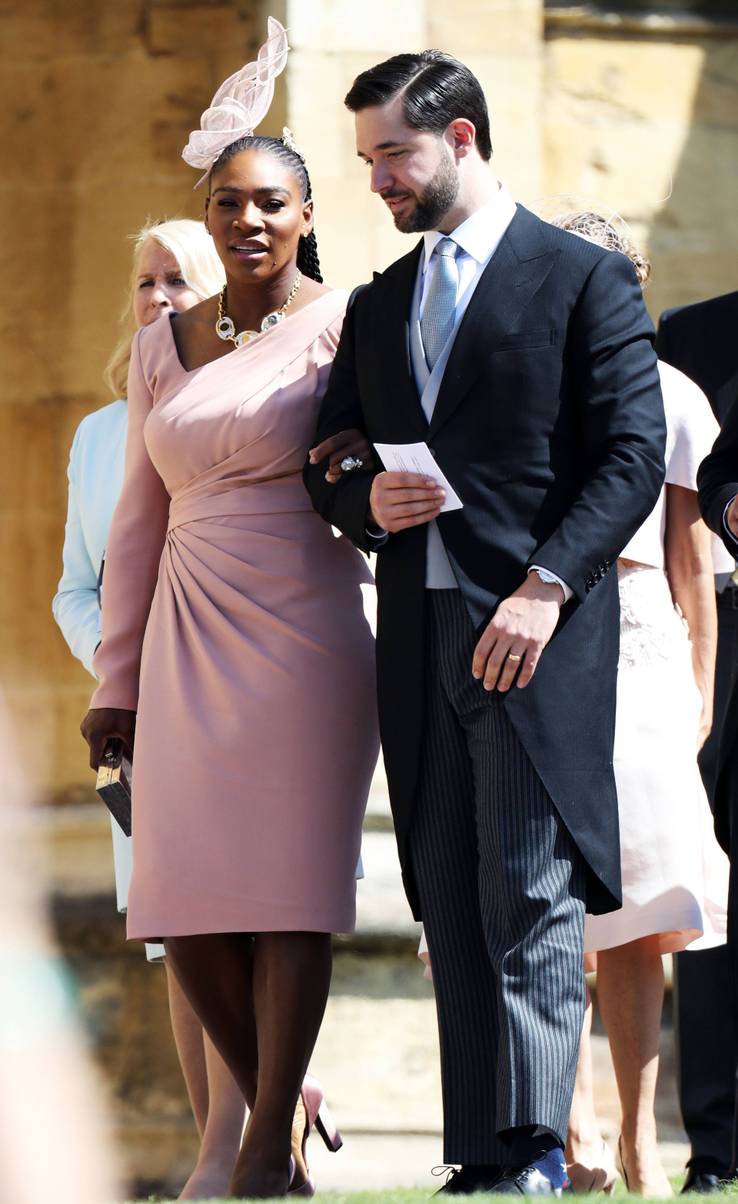 There is a joke in Friends when Monica and Pete travel to Italy for their first date, something that is very accessible for Pete because he's a billionaire. Serena Williams and Alexis Ohanian decided to implement that storyline in real life back in July when he heard that his wife was craving some Italian food for dinner. So in order to make sure she got her wish, he decided to whisk them off to Venice. Though can you imagine going through all that work and having the food be awful?
(Source: Time)
19

World Renowned Chefs Will Come Cook At Their House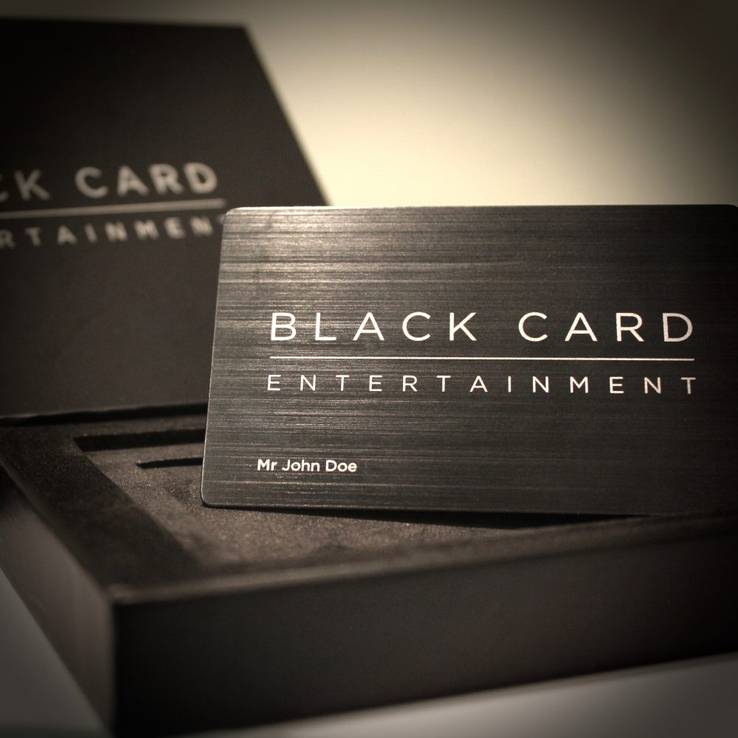 If you are like me, you may have a tremendous amount of respect for professional chefs, especially those who are also good enough to work at Michelin-Starred restaurants. If you are a member of the Black Card Entertainment service (which runs you £50,000), they will help set it up so that one of those chefs can come and cook a meal for you at your residence. The cost associated would probably be enormous, but what's money for the true 1% especially if you get to come away with a new recipe that you love?
(Source: BlackCardEntertainment)
Featured Today
30 Celeb Kids Who Are Surprisingly Friends In Hollywood

20 Celebs Who Got Their First Acting Gig Without An Audition

George Clooney Sells His Tequila Company For Big Money

18

They Can Spoil Their Friends and Family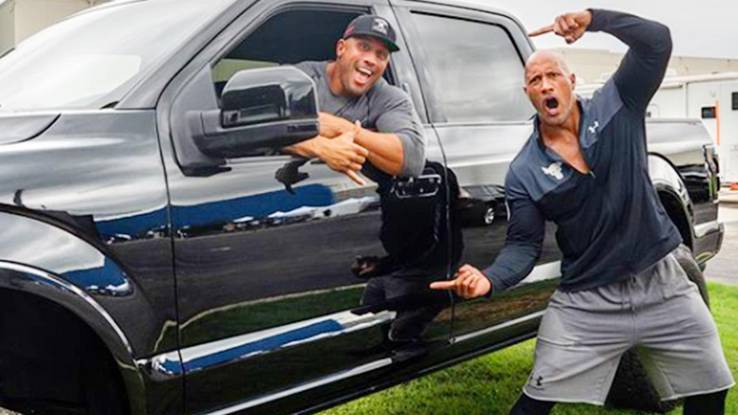 One of the most disappointing things about celebrities can be when you find out that they may not be quite as nice in real life as they are portrayed on screen. But there are many celebrities out there who definitely use their fame and fortune for good. This includes Dwayne Johnson, who recently made headlines when he bought his stunt double of 17 years (and cousin) a brand new truck. Talk about one way to make sure your stunt double is willing to put in those long extra hours!
(Source: PopSugar)
17

They Can Relax On Your Own Private Island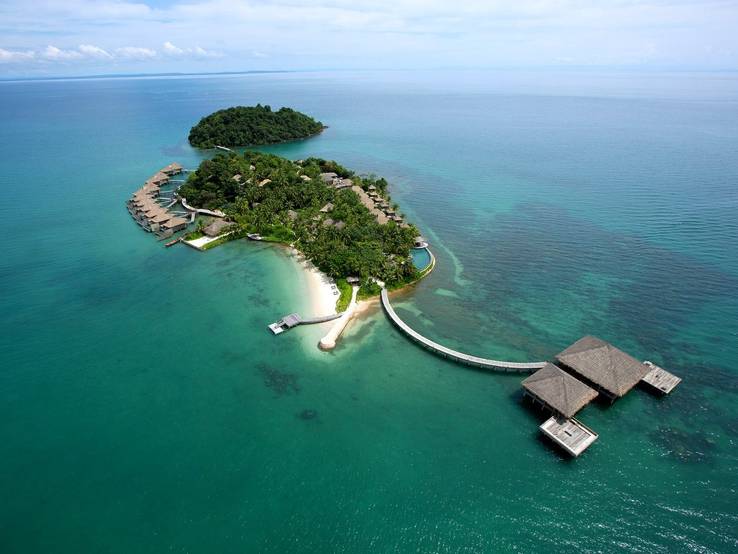 Why hang out at the beach where thousands of people are going to be when instead you could just relax on your own private island? That's the reality that many people in the world have had the opportunity to do. This includes Johnny Depp, Celine Dion, and Mel Gibson who have all decided the island was worth the expensive paycheque it cost. Though I'm sure having their own private island would also be a huge factor in helping keep the paparazzi away which is a feature that may make the island well worth the money.
(Source: FunCage)
16

They Can Rent Out Big Things Like Theme Parks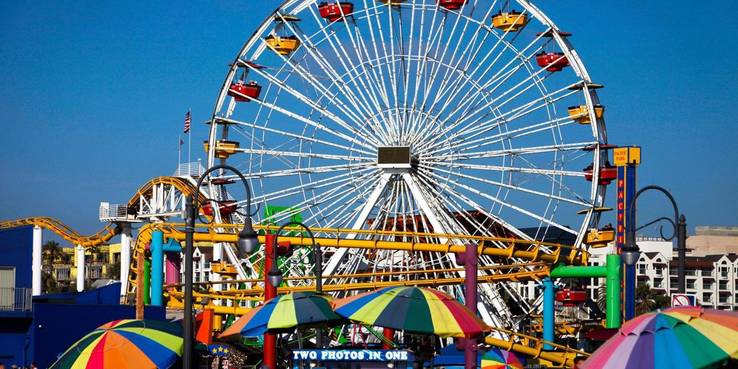 There are some amazing times to be had if you are able to get yourself to Six Flags. But one thing that you may admit would suck would be having to deal with the eventual long lines. Though when Kylie Jenner learned that Travis Scott had never been to the amusement park, she decided to just rent out the entire park so that they could have all the time in the world to themselves. Talk about one way to have a positive first impression of rollercoasters!
(Source: USMagazine)
15

They Wear Jewelry Worth Millions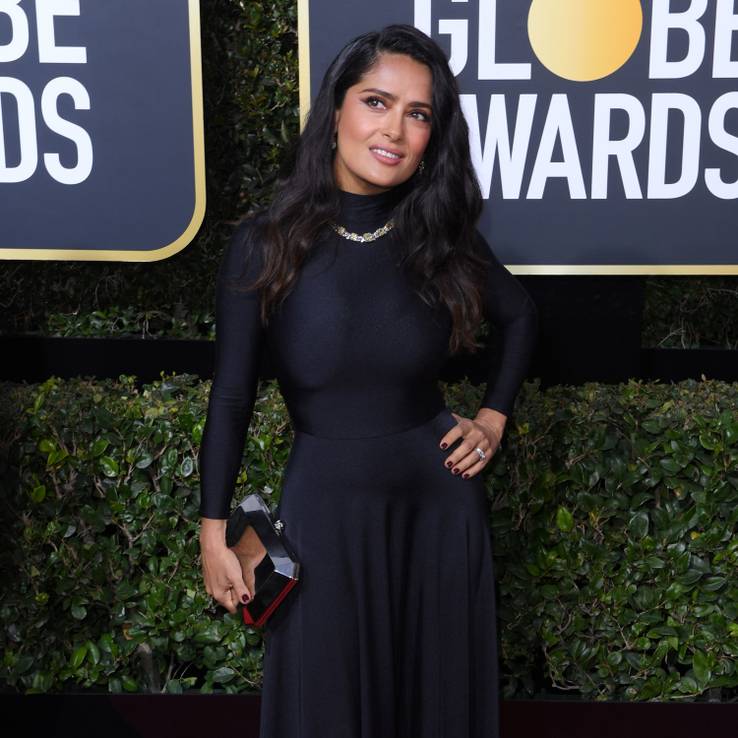 Celebrities are no stranger to stepping out of the house wearing outfits that are far from cheap, especially when they are going to a red carpet event! But it's still ridiculous to think about how much money these stars put into their appearance. It was reported that Salma Hayek was decked out in jewelry that was worth upwards of $5 million when she appeared at the Golden Globes back in January. Though if it makes it any better, she was also a presenter that night!
(Source: Forbes)
14

They Get Advantages At Restaurants And Other Events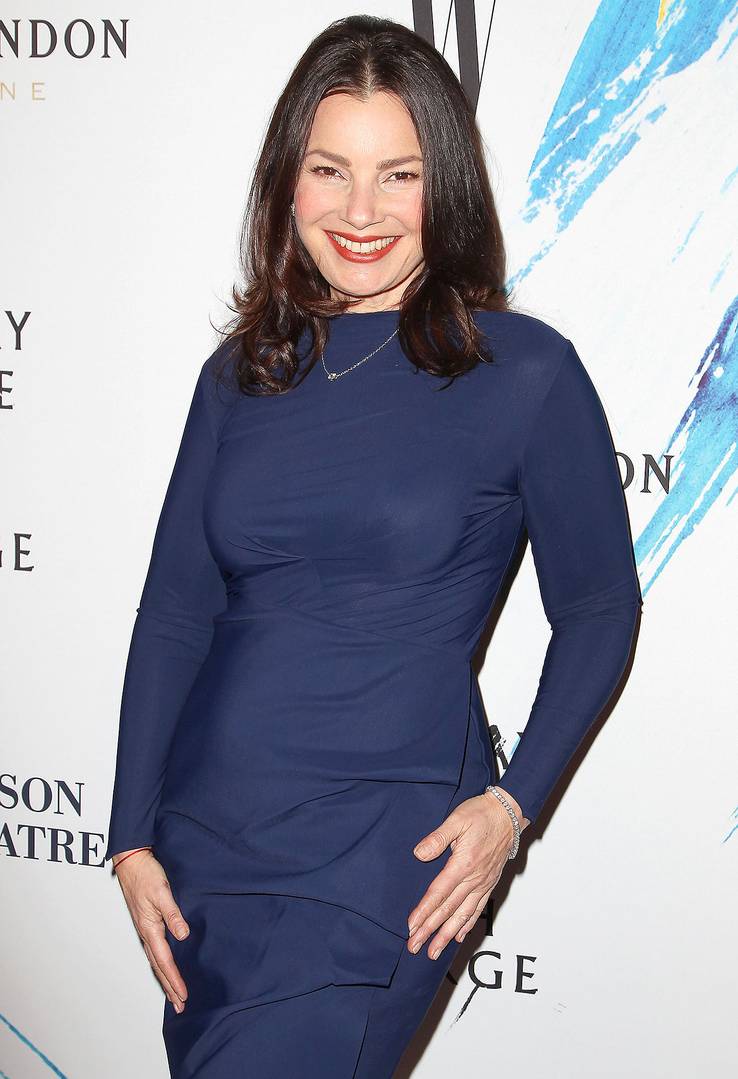 There are some celebrities who will be a little less upfront about the advantages that come with being famous. But when Fran Drescher was asked about it, she did admit that there are several advantages that come with how she gets to live out her life,
"Being famous gets me good concert tickets, good tables in restaurants, good seats at sporting events and that's really about it." You can also imagine that any service that celebrities receive at establishments like restaurants is also sure to be top of the line.
(Source: BrainyQuote)
13

They Can Spend $100 Million Building a Resort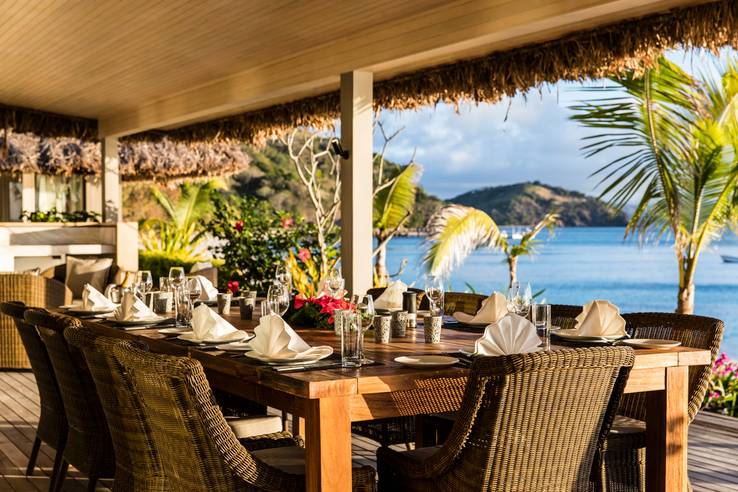 Lang Walker has an estimated net worth of over $2.3 billion, but the fact that he put over $100 million into building his own resort is still pretty ridiculous! Walker helped develop and restore several of the amazing buildings in Sydney, but there is no place he likes relaxing in more than at his resort.
"This is the only project I've ever really fallen in love with. I've done many wild and different things, but never an island, so there was a cheeky I-wonder-what-it's-like feeling," Though Walker did admit he thought the original budget would be $10 million!
(Source: Bloomberg)
12

They Have Very Cool Car Collections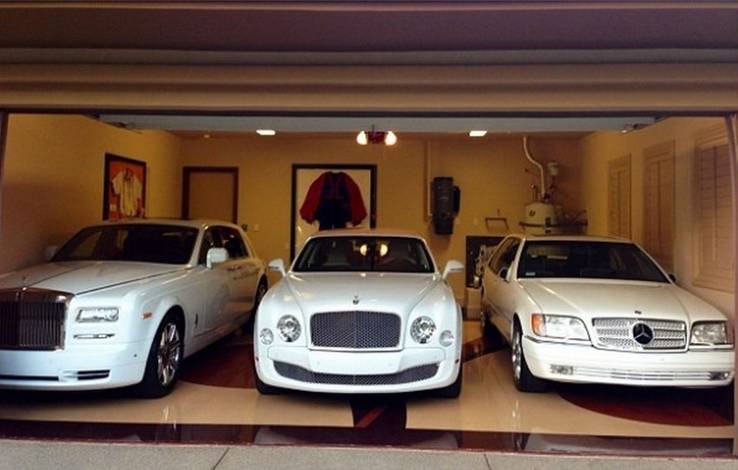 There is no shortage of things in the world that you can spend your money on, but most people would agree that they have one – maybe two – vehicles for their family. But if you are a celebrity, one car is just the beginning. Many different celebrities and wealthy individuals have spent an incredible amount of money on vehicles over the years, including Floyd Mayweather, who is often promoting his different vehicles on Instagram which I'm sure also doesn't make the people he's beaten in a fight feel any better.
11

They Pay For Staff To Be Around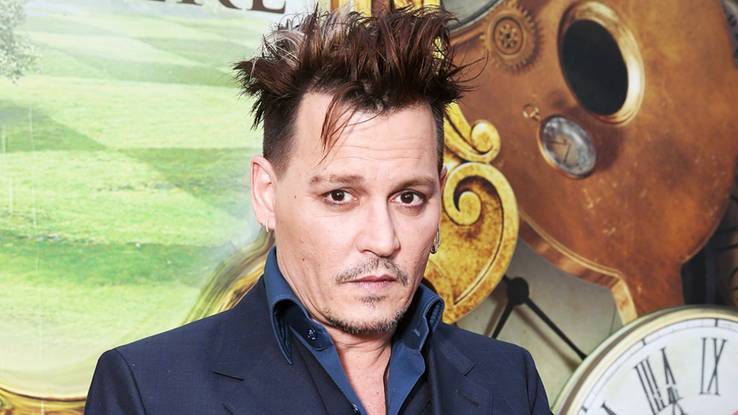 Now I'm not saying the rich and famous are lazy, but they definitely don't have to do a lot of the menial tasks that you may find yourself achieving in your everyday life – as they instead have assistants to do those tasks for them.
It was stated that Johnny Depp employed 40 different people as full-time staff members, an expense that apparently cost him upwards of $300,000 every single month. And while that's extreme, Depp isn't the only celebrity who busts out the bank account for private staff.
(Source: CNBC)
10

They Get Amazing Opportunities To Meet Sports Heroes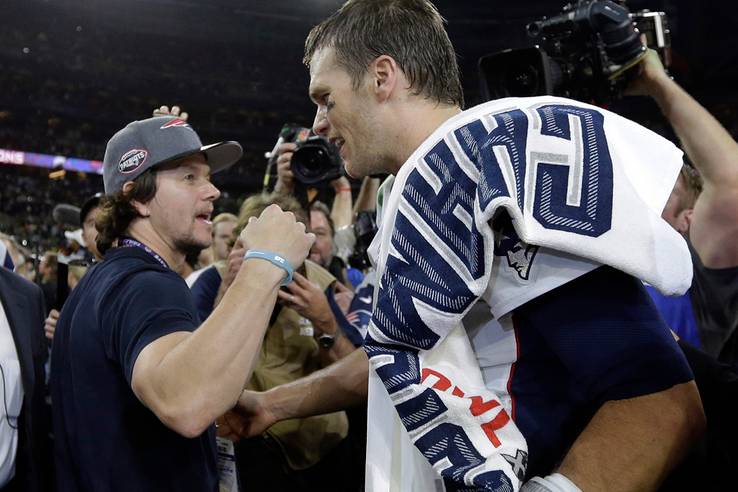 If you are a fan of a major sports team, you'd probably be an even bigger fan if you were rich and famous. Especially because you'd be able to get the most amazing opportunities presented to you if you are vocal about it. Such as Mark Wahlberg whose passion for the Patriots has put him right in the thick of it for some of the biggest moments in the Patriots history including being on the field for several Super Bowls. This past year Kevin Hart was also spotted on the field after the Eagles won.
9

They Have Insane Birthday Parties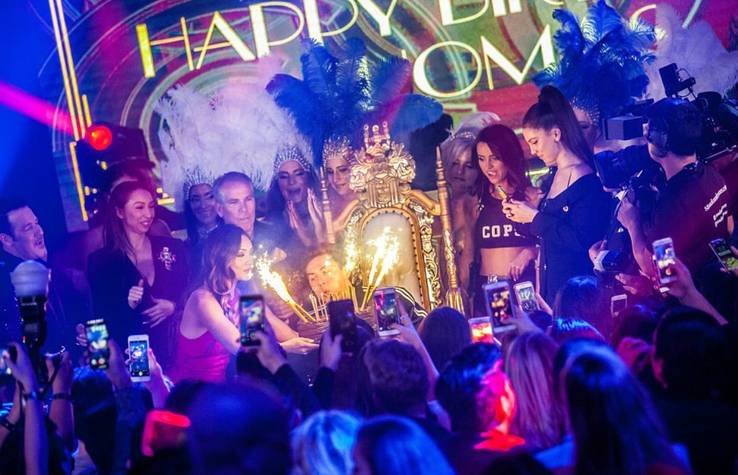 I am sure that you have probably had a few different birthdays that you love thinking back about. But if you're Thomas Henry Jr. you are going to struggle to ever top your 18th birthday that saw your Dad pay $4 million for the event.
The party included a gift of a Ferrari 488 Spyder, which I'm sure was customized to the birthday boy's likings, and had several celebrities stop by including Rumer Willis and Lance Bass who I'm sure Thomas was a huge fan of.
(Source: DailyMail)
8

They Can Have Insane Proposals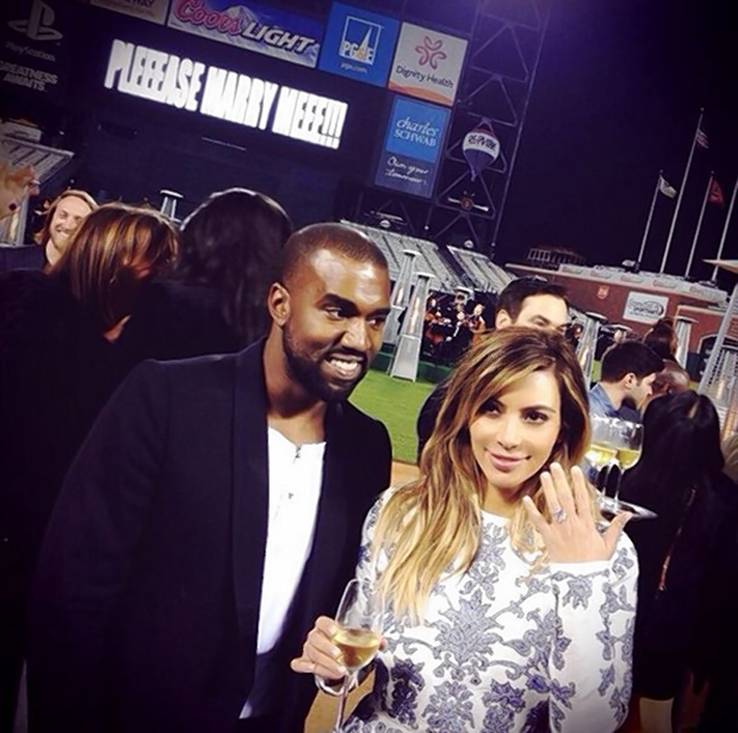 If you have been fortunate enough to propose to the love of your life, then you may agree with me that it was a very nerve-wracking experience. But like most things in life, the rich and famous definitely bump it up a step when it comes to proposals. It was stated that when Kim Kardashian was proposed to by Kanye West, that it was done in the stadium for the San Francisco Giants that he had rented out, as well as a 50-piece orchestra.
(Source: Telegraph)
7

They Have Their Own Private Plane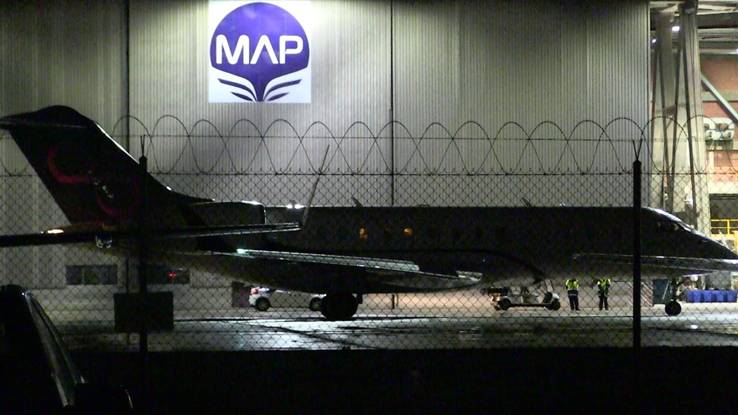 Ariana Grande has definitely received a fair bit of flack from the tabloid media for her decision to start dating (and then quickly get engaged to) Pete Davidson. But if the two ever find themselves getting too annoyed by the attention, they can always go away for an impromptu vacation in Grande's private jet. Which I'm sure also comes in handy when you consider how busy her schedule must get when it comes to recording and performing her music all around the country.
(Source: InStyle)
6

Why Have Just One Home?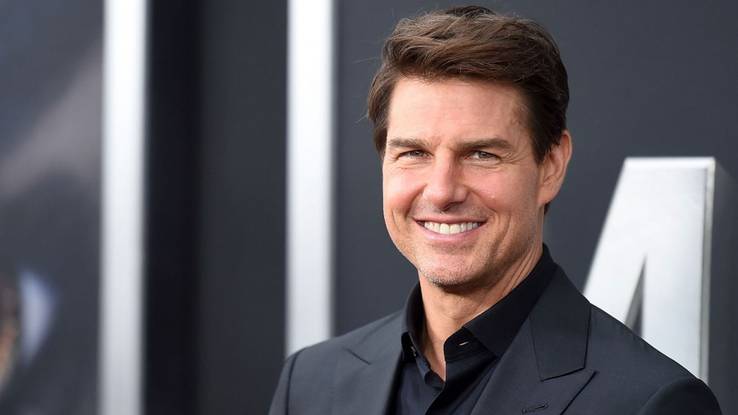 If you are able to save up and buy yourself a house, that is something that you should be very proud of. But for the life of the 1%, part of their lavish lifestyle may be going from one amazing mansion that they own to another. Because let's be honest, why just settle with one? Which also means that some celebrities may have busy years when they find themselves selling off multiple homes, as Tom Cruise did back in 2015 when he listed at least 4 different homes for sale.
(Source: ElleDecor)
5

They Get Invited To The Biggest Events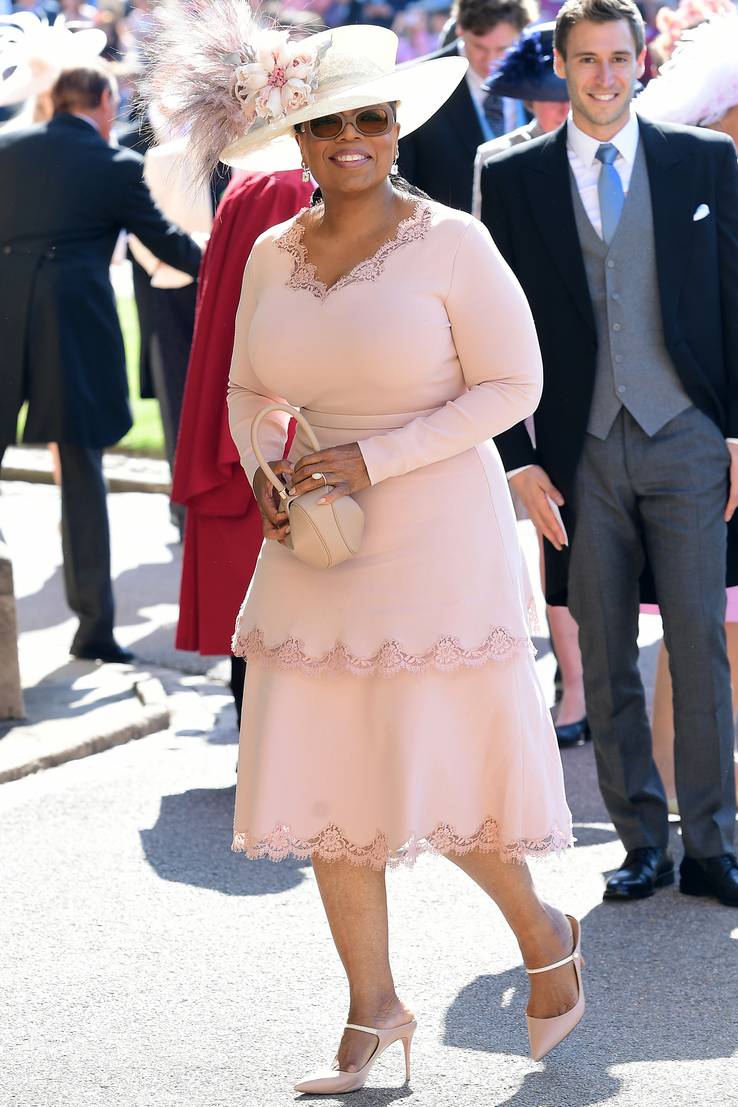 Every year there are a few major events that the tabloid media can't seem to get enough of. But if you are part of the 1% in society, you not only know about these events, you are also probably going to be receiving an invitation to it. One of the biggest examples from 2018 was the wedding between Prince Harry and Meghan Markle that was able to attract some of the biggest stars around, including Oprah Winfrey and Idris Elba.
4

They Have Amazing Vacations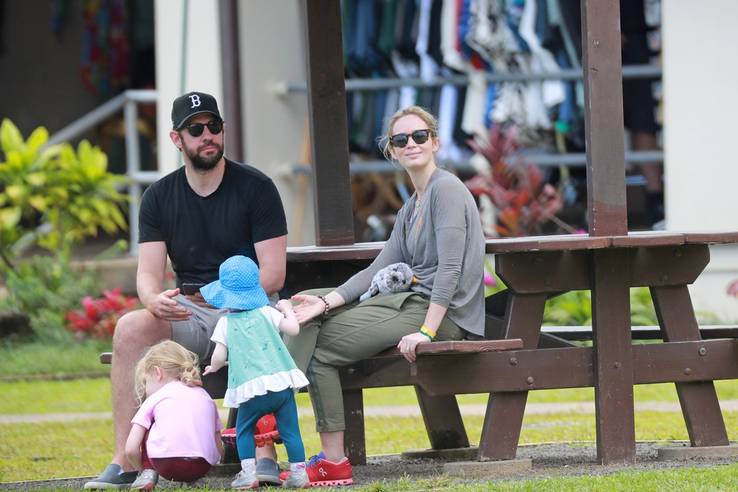 There is no question that life is going to have some moments in it where you may feel very stressed out. But when you are feeling really overwhelmed, it may be nice to think about a potential vacation that you are saving up for. Though for the rich and famous, that vacation is as easy as just making sure they have the time in their schedule for it. John Krasinski and Emily Blunt, married and stars of A Quiet Place, recently had an amazing trip to Hawaii with their children to relax after they finished the tours for the film.
(Source: DailyMail)
3

They Can Receive The Best Gym Advice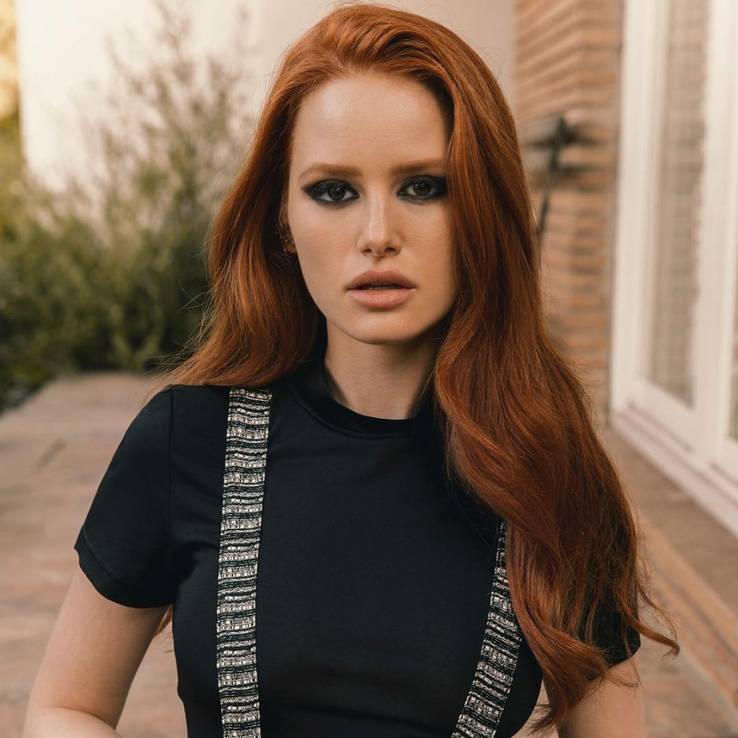 It is one thing to go to the gym and push a few weights around. But when you are going with the help of a personal trainer, you are definitely going to be able to see the results of your efforts a lot quicker. Which is something that anyone in the 1% is more than able to afford. Several prominent celebrities, such as Madelaine Petsch, has credited her personal trainer as being influential in helping her improve both her physical and mental health. Something that I'm sure is even more important if she is to continue starring on Riverdale!
(Source: Shape)
2

Their Best Friends Are Also Famous
Perhaps the biggest sign that the rich and famous, are truly rich and famous, comes when you think about who it is they are best friends with. Because while some celebrities are still friends with people from before they became rich, many of the most prominent bromances in Hollywood (for example) are between two fellow A-List celebrities. Such as Selena Gomez and Taylor Swift who have been vocal about the fact that they consider each other to be their best friend.
(Source: Billboard)
1

They Can Get Lessons From The Very Best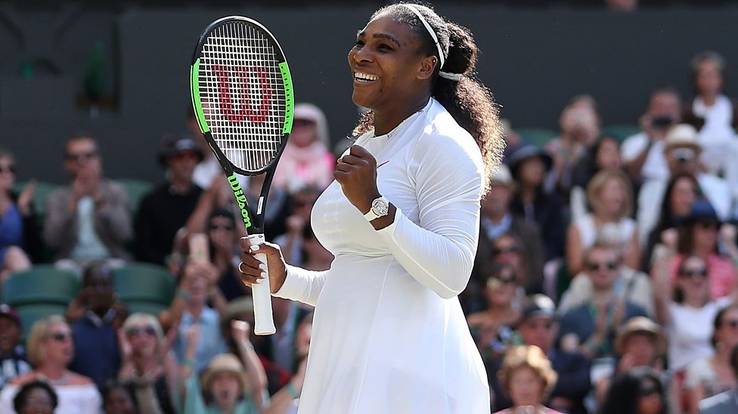 If you wanted to become an amazing actor, one of the best things you can do is to get some acting lessons. But if you are a member of Black Card Entertainment, which was briefly mentioned above, you can get acting lessons from some of the best actors of all-time. While the site doesn't specify, they do say that the coaching will be done by an Oscar winner. You also have the opportunity to try and set up other services like playing golf with someone who has won a Masters or playing tennis with a former Wimbledon Champion.
(Source: BlackCardEntertainment)
Source: Read Full Article