It's totally overwhelming to think about just how many forms of entertainment and popular culture are available for pop culture consumers to digest at all times! Between all of the different forms of streaming outlets like Netflix, Hulu, and Amazon Prime, and their constant additions of new films and television shows, it's completely normal to have no idea where to begin in your streaming journey! The upside to our constant choices is the delivery of brand new faces who will soon become well-known names on top of our lists of favorite entertainers!
The huge number of streaming services available now also provides a big boost to a ton of old favorites. There are so many new opportunities for seasoned actors; with a large number of original shows popping up on outlets, these actors are given a whole new chance to be exposed to a whole new generation. It's an added bonus to watch a show with an actor from back in the day who your mom rushed home after school to see!
As if our binge-watching list couldn't get any bigger, we still have countless cable TV options as well! Even in 2018, network television is still a huge exposure for entertainment; old television favorites like The Office's Jenna Fischer and Gossip Girl's Leighton Meester are taking over our TVs on brand new shows. Hollywood appears to be going through a television boom, and it's blessing us with a lot of binging material to add to our watch lists! Get reacquainted with some old favorites, and find your new favorite actors and actresses right now!
17

To Watch: Lana Condor
Oh, the romantic comedy; the beautiful genre that allows us to escape into a world full of love, and those incredible feelings of nostalgically meeting our first crushes, and hold out hope for a feeling of a forever love. The romantic comedy genre was once the queen of film genres, and it's seeing a revival recently! The public's renewed love for romantic comedies as of late seems to be largely owed to Netflix's latest original film, To All The Boys I've Loved Before, the adaptation of the novel by Jenny Han.
The film's main character, the charmingly relatable Laura Jean Covey, is brought to life by the actress Lana Condor. You might remember Lana from X-Men: Apocalypse or Patriots Day, but her latest role has catapulted her into the most popular girl in school status! With her girl-next-door vibes and her awesome chemistry with her fellow actors, Lana Condor is definitely a fixture to watch next year!
16

Comeback: Penn Badgley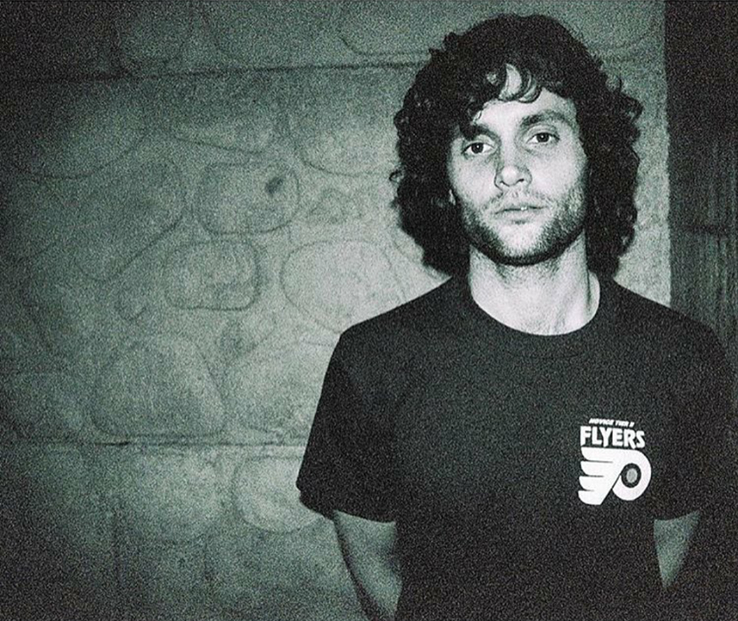 Exclusive news from the Upper East Side! Everyone's lovable Gossip Girl "good guy" Dan Humphrey is returning to your television screens. We can put our phones away because we won't be getting any texts from Gossip Girl anytime soon because Penn Badgley's new television show will be taking a darker turn from the beloved teen show.
Badgley's new television show will be an adaption of the Caroline Kepnes book and will be available to watch in the United States on Lifetime, and viewers everywhere else in the world will have a new show to "Netflix and chill" with, as it will be available on Netflix.
Watching Penn play the character of Joe Goldberg will be a bit of a mind bend for fans of Gossip Girl! The experience of playing such a different character has definitely been challenging for Penn. He told Us Weekly, "Everyone has a heart because they have to have a heart. And everybody is a human being. They may be a sociopath but they are the exception to the rule." Watching Penn play a totally complex character will be a continuous reason to tune in!
15

To Watch: Noah Centineo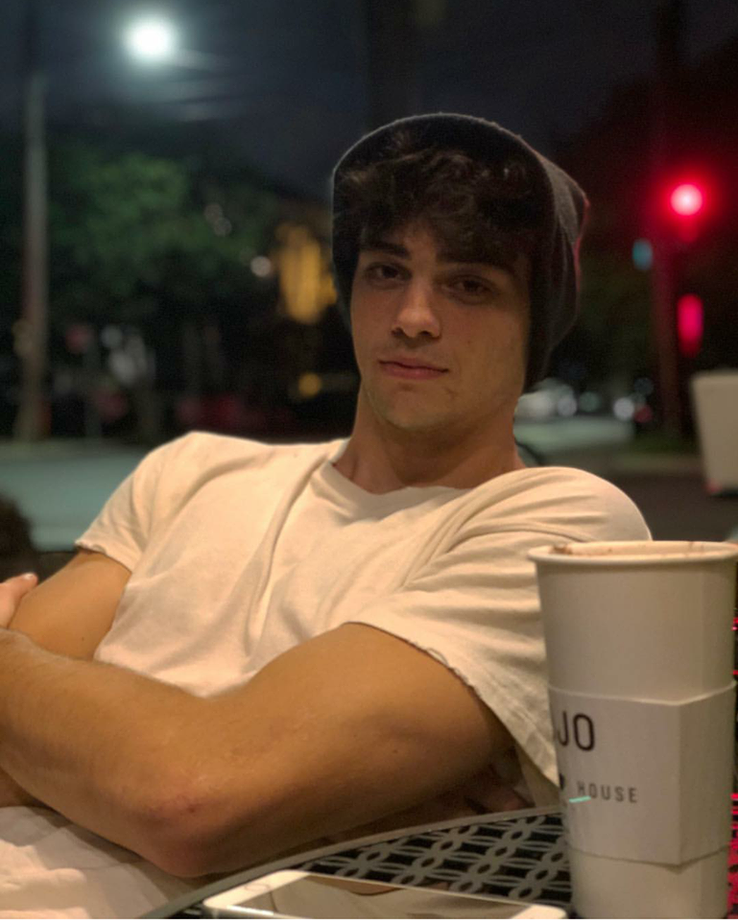 Do you remember your first "actor crush?" They were so cute and the crush seemed so innocent; you spent every class change going back to your locker so you could sneak a peek at the poster of your imaginary sweetheart. For many of us during the summer of 2018, Noah Centineo would be that boy whose picture is taped on the locker door!
22-year-old Noah has captured the hearts of all ages in the Netflix hit of the season, To All The Boys I've Loved Before. He stars as Peter Kavinsky, the most popular boy in school who falls for Laura Jean, charming his way into the hearts and minds of viewers by being so sweet and mindful. What about the scene where Peter moves a bowl of popcorn aside for an incoming pillow fight with Laura Jean's little sisters?
Fans of Noah's irresistible performance of Peter Kavinsky need not despair. We will be seeing Noah in another Netflix original film, Sierra Burgess Is A Loser, with Stranger Things' Shannon Purser! We're hoping to add a whole collection of films with Noah Centineo to our Netflix watch lists soon!
14

Comeback: Jenna Fischer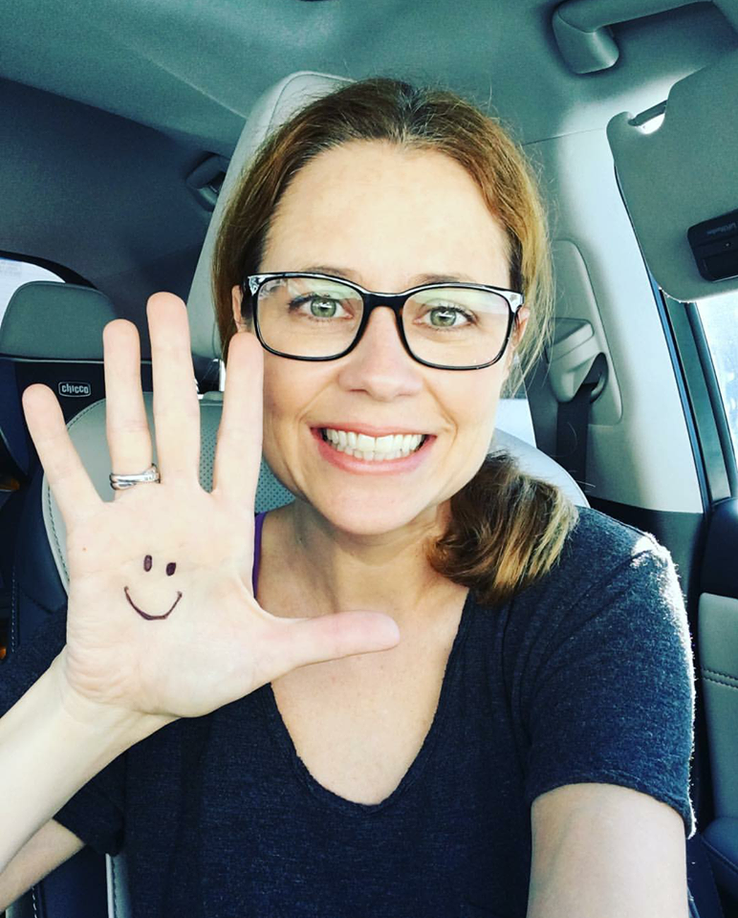 Pam Beesley: we'll never forget the iconic character, played by Jenna Fischer on the US version of The Office, who made us all want to be a laid back receptionist with impeccable style, who gets to flirt with John Krasinski's character, Jim Halpert. One of the greatest elements of Pam's story is Jenna Fischer's portrayal of her; Jenna's genuinely sweet demeanor always translated well on screen!
If you love characters who are relatable like Pam, you're in luck! Jenna Fischer's character Lena, on the show Splitting Up Together, will be right up your alley. Lena suddenly finds herself as a single mom after her marriage to Martin, played by Oliver Hudson, and she's going to have to cope with the modern-day dating scene!
Jenna frequently films Instagram stories featuring a behind the scenes look on the set of Splitting Up Together. Having her back as a TV frequency fixes our cravings for more Pam!
13

To Watch: Shannon Purser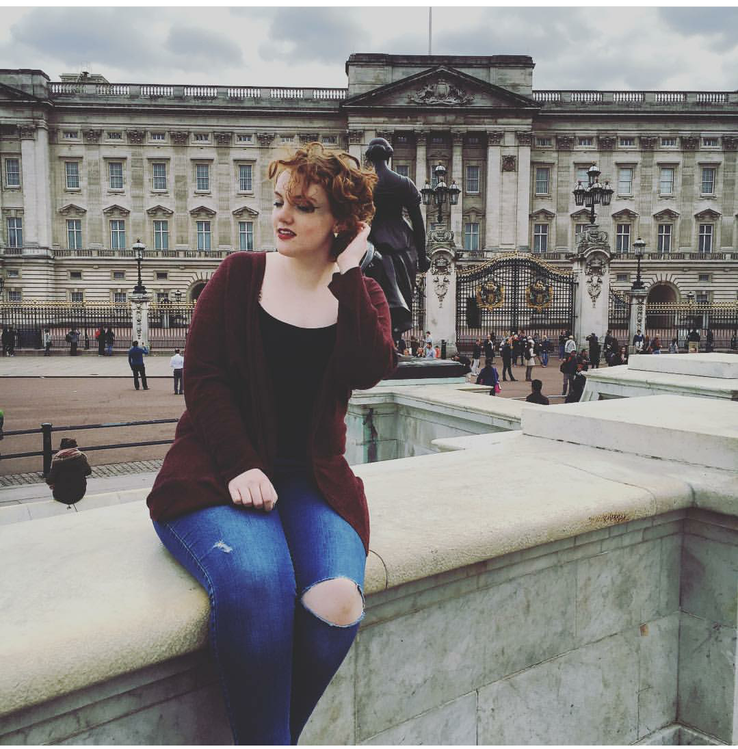 In television years, 2016 seems like ages ago! We were first introduced to Shannon Purser as everyone's best friend and sidekick, Barb, on Stranger Things! Shannon was only featured in a few episodes in the first season, but her portrayal of Barb was so memorable, leading fans to demand more of Shannon on their TVs. Fans of Shannon got their wish; she was able to showcase her varied acting skills in the hit teen show, Riverdale!
After a brief time away from the silver screen, Shannon will be returning to TV via Netflix, with the original film Sierra Burgess Is A Loser, in September of this year! Shannon's role as Sierra Burgess is pretty poignant; the movie gives a frank look to body image and other difficult struggles of teen-hood.
Shannon told MTV, "I definitely relate to Sierra not feeling comfortable in her skin," she added. "I'm much better now at loving and accepting my body as it is, but I still have bad days. Sierra is also uncomfortable with who she is as a person, not just her body. She has to come face to face with her demons and figure out how to move past them, which is a lesson I relearn all the time."
12

Comeback: Leighton Meester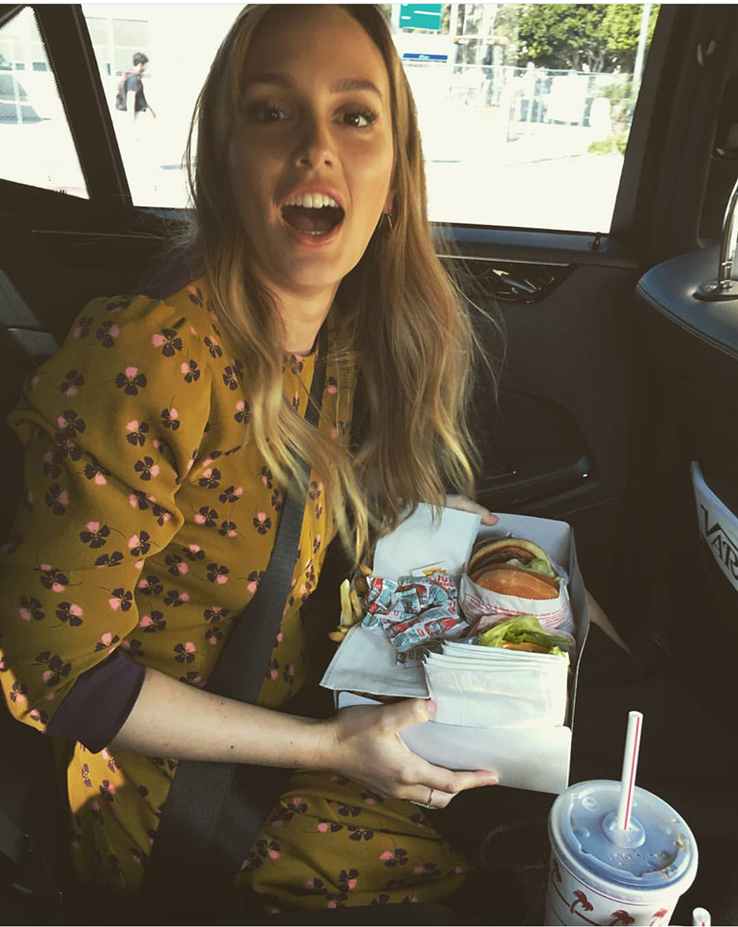 Glitz, Glamour, and Style; Blair Waldorf was an ultimate style icon, she was so poised and took no rubbish from anyone, and she was a dedicated best friend to Blake Lively's Serena Van Der Woodsen. Leighton Meester's acting skills were so on point in six seasons of Gossip Girl, it's hard to remember a time when we weren't graced with her presence on TV, but after a hiatus where Leighton took some time off to become a mother and spend some time in the recording booth, Leighton will return to TV in the fall of 2018!
After her 2017 TV series Making History was unexpectedly canceled after its first season, Leighton will be making a triumphant return to network TV with a show called Single Parents, alongside Saturday Night Life comedian Taran Killam! The show will have writers from a legendary modern day sitcom and a much-loved teen drama. According to Hello Giggles, J.J. Philbin "has written for New Girl and The O.C.." Philbin's writing partner Liz Merriweather has a lovable and quirky credit; she was "the creative genius who brought us New Girl in the first place!"
Thinking about Leighton's comedic chops will make Single Parents a don't miss the comedy of the season, making her comeback extra exciting!
11

To Watch: Esther Povitsky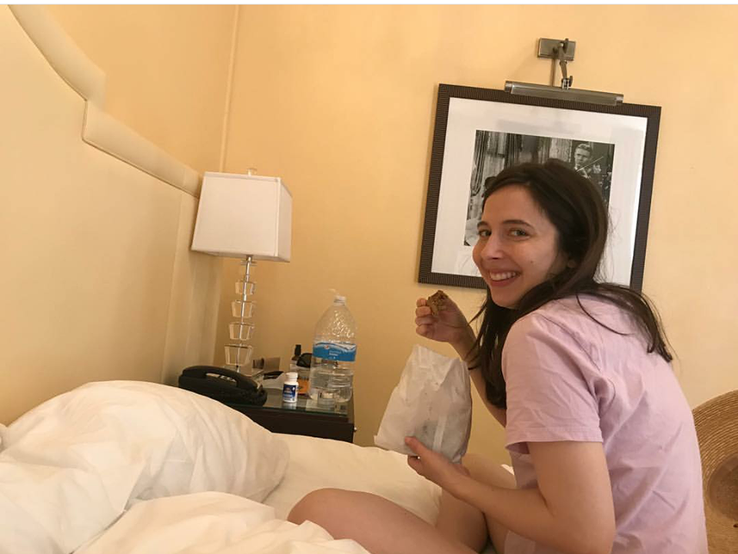 Platonic friendship is a slippery avenue; oftentimes, hilariously awkward situations can happen from either party, and more often than not, there's always the question coming from the outsiders, asking, "Will they or won't they?"
Platonic friendship stories have been played out in television and film for decades, but has not been portrayed as honestly as Alone Together, the tale of two best friends having to juggle their genuine friendship with the shenanigans brought on by maintaining a platonic friendship!
Esther Povinsky is the show's brilliant stand out. She has a few other notable acting credits under her belt, and is also a creator for Alone Together! Esther's comedic timing in Alone Together will keep her on our radar for many more laughs to come.
Featured Today
25 Things The World Should Know About Marvel's Upcoming Star Brie Larson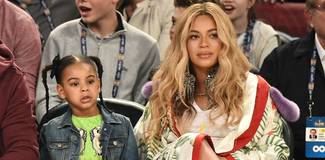 19 Celeb Kids Whose Rather Unusual Names Actually Suit Them

20 Characters That Had To Be Recast (But It Was Never The Same)

10

Comeback: John Krasinski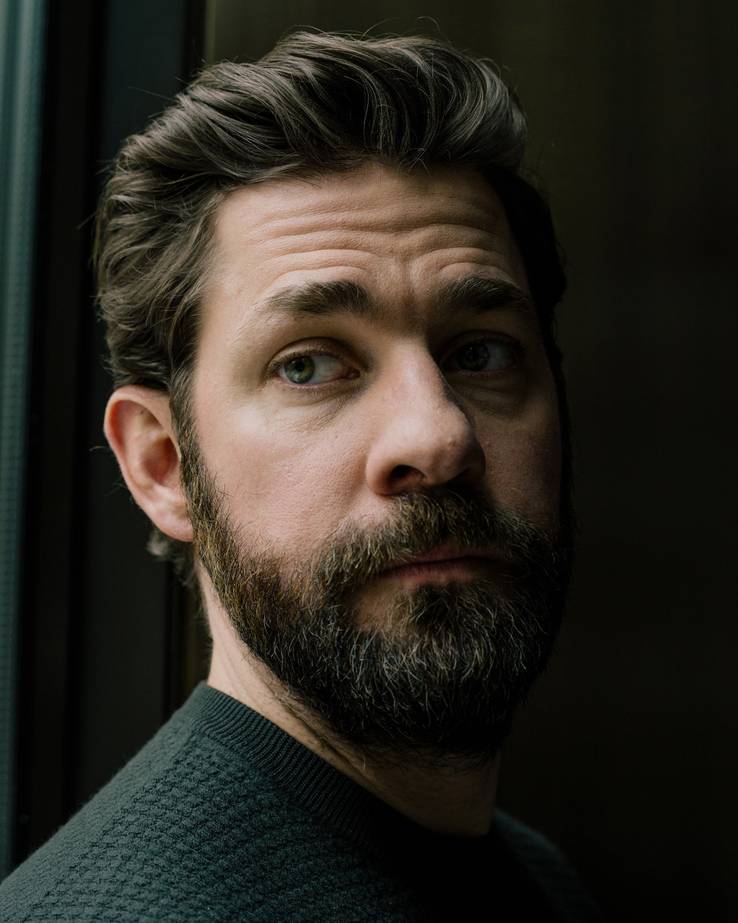 Jim Halpert, who? If ever a celebrity could have an entire year dedicated to their comeback, 2018 belongs to John Krasinski. John has been absolutely dominating the box office this year alongside his wife, Emily Blunt, in the soon-to-be horror film classic, The Quiet Place.
He isn't limiting himself, though! Not only has John conquered the big screen, he is set to take over our small screens with the Amazon Prime original show, Tom Clancy's Jack Ryan, and the show has already been generating buzz for being a can't miss pick for your binge-watching plans for the long weekend! According to the show's Internet Movie Database entry, the show has already scored an 8.5 out of 10, ahead of its release date on August 31.
9

To Watch: Elizabeth Olsen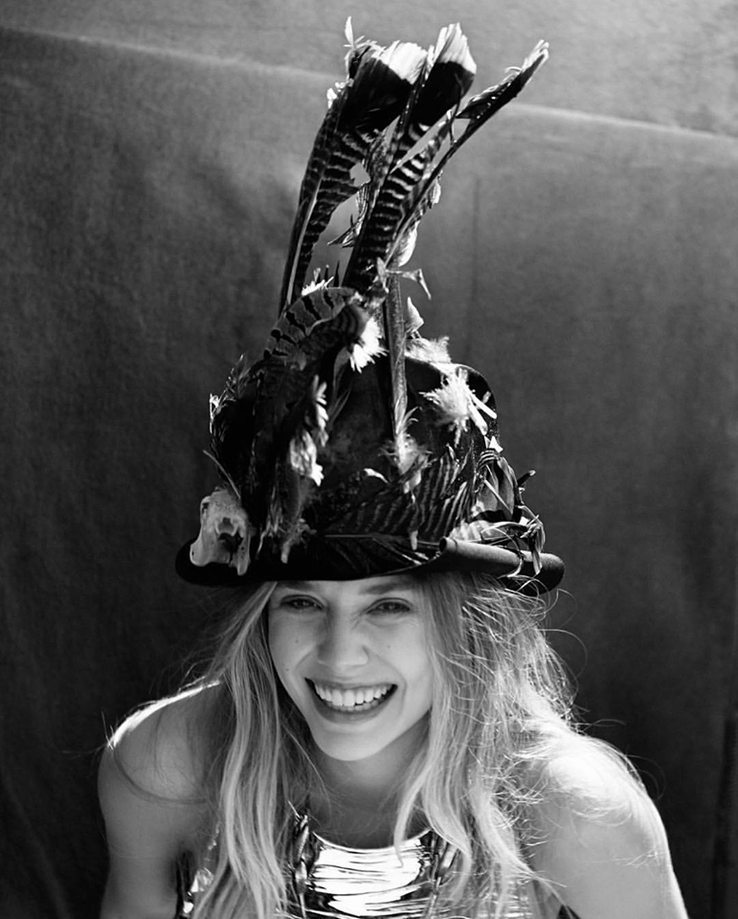 Upon first glance, you might notice Elizabeth Olsen's last name and a faraway memory may come back to you; yes, Elizabeth is the sister of the mega-millionaire Olsen twins, Mary-Kate and Ashley!
Don't stop at Elizabeth's last name; she has been actively shaping her own identity as a force to be reckoned with in Hollywood! After catching our attention in the original Hulu film Ingrid Goes West, alongside Aubrey Plaza, last year, Elizabeth has kept busy and her fans happy in 2018, continuing her appearances in the hugely successful Avengers franchise!
Elizabeth is already on board for the upcoming Avengers sequel set to be released next year. Gear up to see Elizabeth on the big screen for a long time to come.
8

Comeback: Keanu Reeves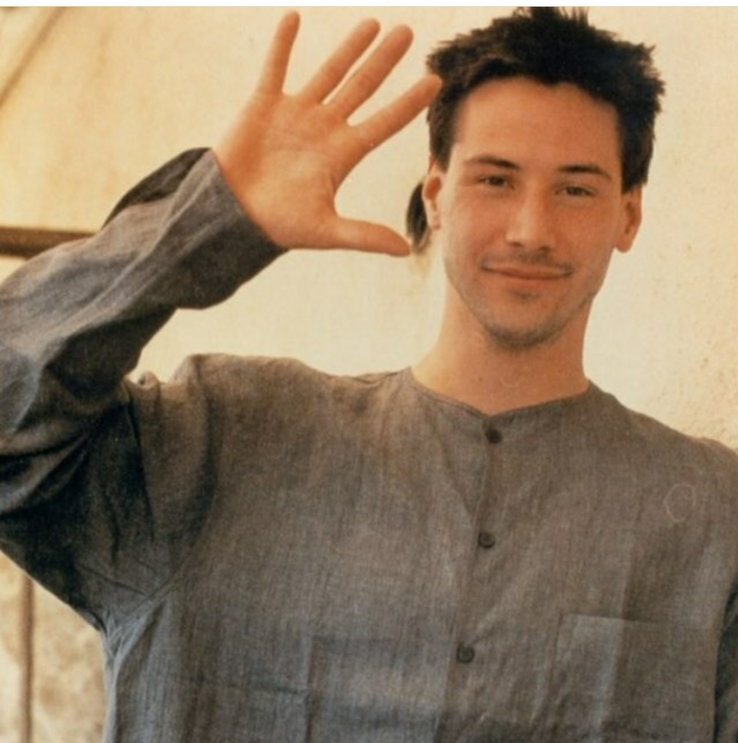 As of late, Keanu Reeves has been in the cultural conversation more for memes than his hit films, but longtime fans of Keanu and his versatile acting ability shouldn't worry, as Keanu won't have much to be sad about, because he is set to return to the big screen alongside a fellow enormously popular actor from Keanu's heyday of the '80s, Winona Ryder!
Winona and Keanu's chemistry in the new romantic comedy Destination Wedding will predictably be genuine; the two co-stars have been friends for three solid decades! Reeves is largely known for his success in sci-fi and action films, but seeing him in his first romantic comedy in quite a while, will prove Keanu still has solid acting chops!
7

To Watch: Peyton Kennedy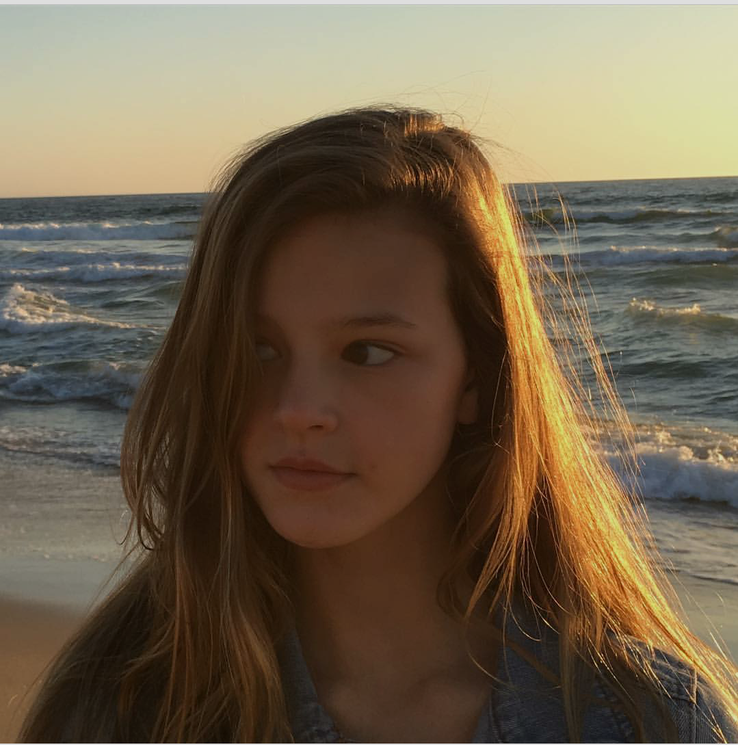 There's nothing like a coming-of-age TV show or film! Chances are, a TV show comes to mind where you were totally captivated by the actor or actress' performance because they were able to nail all of your forgotten feelings of growing up, and all of the totally messy and complicated, but totally worth it feelings of high school. An often overlooked TV show which will leave you all in your feels, is the 2018 Netflix original show, Everything Sucks! The up and coming cast will take you back to the tricky days of high school while giving you totally nostalgic feelings for the '90s.
Sadly, Everything Sucks! was canceled after one season, but Peyton Kennedy and the rest of the enormously talented cast won't have to worry. Peyton nails her role as Kate Messner, and with her incredible ability to have the viewer relate to Kate's teen angst will no doubt bring Peyton a bunch of high profile roles in the near future!
6

Comeback: Sean Penn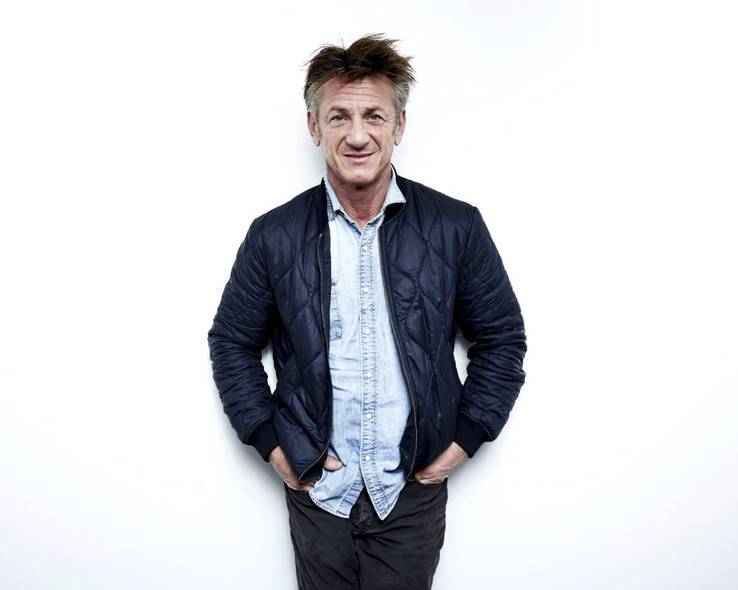 Sean Penn has been largely associated with his public antics lately, and the public's attention has largely shifted from his acting career, but with the debut of the original Hulu show, The First, the public will remember Sean's spectacular acting abilities.
Sci-fi shows have been very popular on streaming services lately, and Hulu has joined the party with The First, which is set to premiere on September 14. One of the most anticipated aspects of the show has to not only do with Penn's acting comeback but as per an article in the Hollywood Reporter, The First will be Sean Penn's 'first' regular television role! Penn does have an extensive list of guest star credits. The Hollywood Reporter notes the actor has guest starred on "Friends, Two and a Half Men, and Ellen!"
5

To Watch: Jahi Di'Allo Winston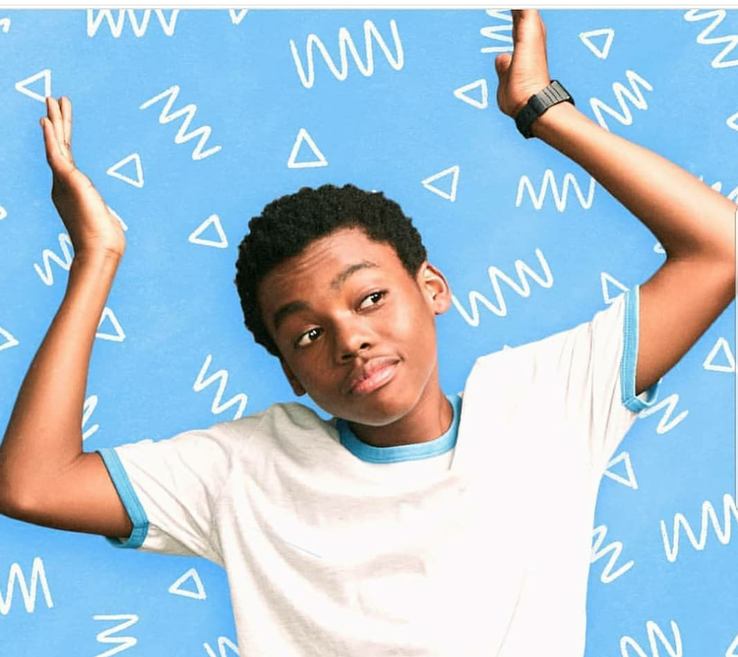 It's hard to believe Jahi Winston is only 14 years old! From watching one of Jahi's projects, it isn't hard to see his acting abilities are well beyond his years. Winston first came to our attention with his role in the TV mini-series dedicated to one of the original boy bands of the '80s, New Edition, as the young Ralph Tresvant, but his first huge public exposure came courtesy of the Netflix original series, Everything Sucks! His role of Luke in the loving tribute to the '90s, made us all wish we could be in his tight friend group!
Despite Netflix's cancellation of Everything Sucks!, Jahi's Internet Movie Database entry shows us he'll have two opportunities to grace our television's presence in 2018 with appearances on The Resident, and The Plug!
4

Comeback: Ashlee Simpson
One night in 2004, the entertainment world changed forever; Ashlee Simpson appeared on an episode of Saturday Night Live performing two of her hit songs, and the world was blessed with Ashlee's self-proclaimed "hoe-down" dance she performed on stage as a stunned reaction to the public's realization she had been lip-synching to her hit song Pieces Of Me. This particular moment was cemented as one of the biggest celebrity surprises, and perhaps one of the first memorable examples of reality television, which Ashlee was no stranger to; she was famous for her MTV reality show, The Ashlee Simpson Show, at the time, and her sister Jessica was starring on the classic reality series Newlyweds.
Enough time has passed for Ashlee to recover from this career-defining scandal, and reality television has grown enormously since then, but the genre still has room for a Simpson sister! Ashlee will be making her return to reality TV with her husband, Evan Ross, as E! chronicles their lives together. Evan happens to be the son of a legendary disco diva, and Ashlee is, of course, an OG queen of reality TV! The show will premiere on September 9.
3

To Watch: AJ Michalka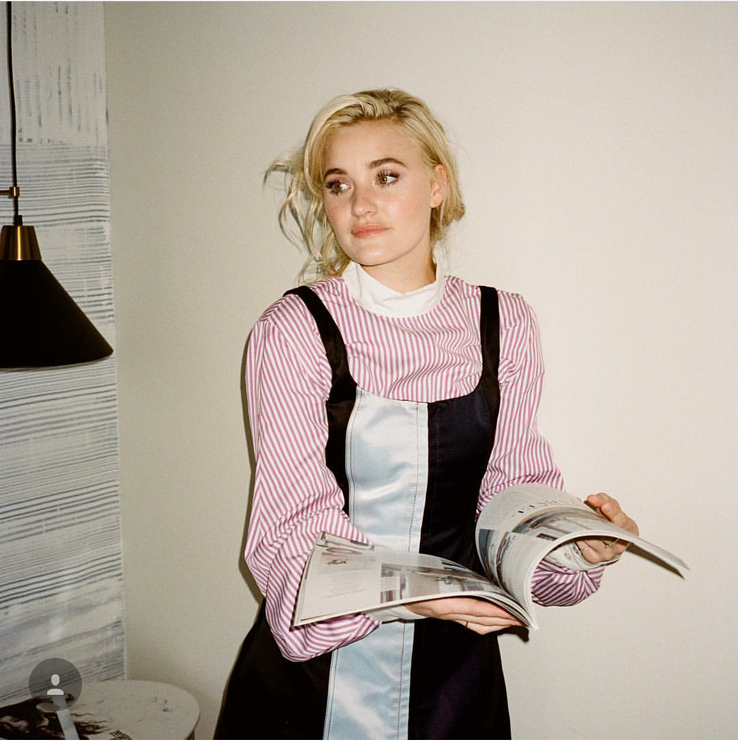 Believe it or not, AJ Michalka's calendar has been packed over the past year with a ton of different projects! You may remember AJ best as one half of the sister duo, Aly and AJ, who had several hits and popular music videos on the Disney Channel back in the day! The band made a triumphant return to music last year with a more mature '80s influenced, sound. They are set to release a full-length album we are anxiously awaiting!
During the band's hiatus, AJ has kept busy with a different avenue; she's been in front of the camera! She has been a series regular on the hit family sitcom, The Goldbergs, and AJ is set to continue with the '80s vibes with the Netflix remake of the She-Ra cartoon! Is there anything AJ can't do? She's tackled music and film, and animation. What's next?
2

Comeback: Jennifer Love Hewitt
With all of the comebacks from popular '90s actors this year, 2018 is very reminiscent of 1998! Jennifer Love Hewitt had a very busy year back in 1998; you may remember her role on the hit teen drama Party Of Five, and she was also riding high on the success of the chilling thriller I Know What You Did Last Summer. Jennifer also managed to squeeze in two albums into her schedule in the early 2000s! No wonder Jennifer had to take some time off!
Nearly 20 years after Jennifer was regularly featured on TV on Party Of Five, she'll be featured as a series regular on 9-1-1, as per an article from People. Love Hewitt will "play Maddie, the sister of firefighter Evan "Buck" Buckley (Oliver Stark), who is starting her life over as a 9-1-1 operator."
1

To Watch: Tig Notaro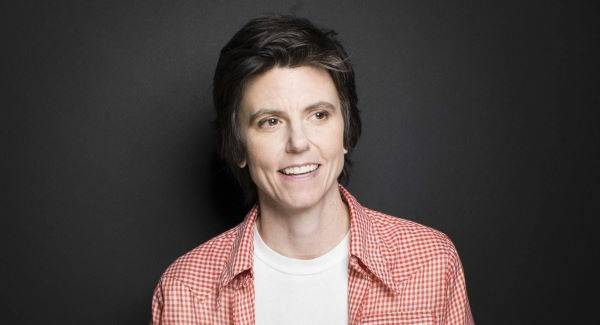 If anyone needs a break in 2019, Tig Notaro would be a perfect candidate! The stand-up comedian won't be slowing down anytime soon, though. Notaro had a monster year with the success of her Netflix special Happy To Be Here, which is an extremely poignant look at health and humor, and the world at large in modern times. Her special follows two successful seasons on the Diablo Cody Amazon series, One Mississippi. Luckily we won't have to wait for long to see Tig return to television; she'll be starring in a very highly-esteemed role alongside one of the biggest Hollywood actresses of the last 2 decades!
Tig Notaro will star as the first lady alongside Jennifer Aniston's president in the Netflix series "First Ladies," Variety reported earlier this spring! This show will surely "lead" our Netflix To-Watch list while we wait for the premiere of this groundbreaking series!
References: Lana Condor IMDB, Us Weekly, Cosmopolitan, J-14, Instagram, MTV, Huffington Post, Hello Giggles, YouTube, Tom Clancy's Jack Ryan 
Source: Read Full Article