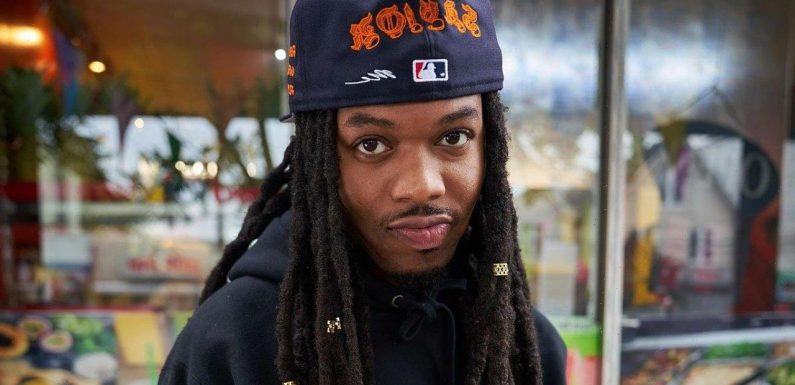 The 'Gyalis' hitmaker breaks into mainstream scene with his viral single, reaching top 10 on U.S. prominent music charts and landing a major record deal.
AceShowbiz –Capella Grey hit jackpot with "Gyalis". The autotuned single which sampled Juvenile's "Back That Azz Up" went viral on social media, sparking a remix by A Boogie wit da Hoodie. Chris Brown also jumped on the bandwagon, putting his own spin with Popcaan.
With 18.1 million streams on Spotify by September 2021, the song landed Grey at the top 10 on Billboard Hot R&B/Hip-Hop Songs and No. 7 on Rhythmic chart. Originally released in January this year, It has since been certified Gold in the U.S. for selling half a million units.
"When I'm in the studio, I'm just producing like a DJ," he opened up about his creative process in an interview with Vice. "So, instead of trying to formulate a hook or a bridge, I'm trying to create a moment."
" 'Gyalis' is a bunch of different moments, back to back. It's like a set, without repeating anything. It's just different vibes. With 'Gyalis,' I'll record a part, come out the booth, add something else to the beat then add something else in the booth. The process when I'm making music is really all over the place. It's really about what feels good rather than trying to play into a structure."
The song's mainstream success earned the hip-hop star a deal with Capitol Records. It also pushed him to the second spot on Billboard Emerging Artists chart, making him one of the top rising stars of 2021.
Despite going mainstream, Grey assured fans he would continue to stay true to himself when it came to music. "[Capitol is] not trying to change me as an artist to meet the standards or expectations of music now, which is why I went with them," so he explained. "They let me do my thing."
Source: Read Full Article