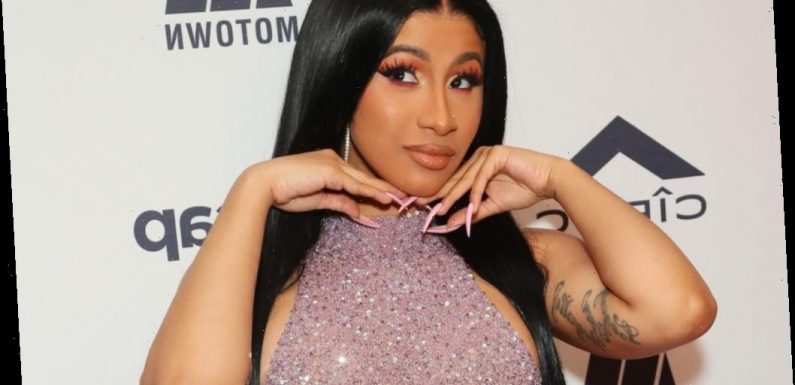 Fans can't get enough of Cardi B, whether it's her hilarious and real Instagram videos or her music. It turns out that we should consider ourselves lucky for getting to listen to all the Cardi B we want — her own daughter, Kulture, isn't so fortunate. Although Kulture is allowed to listen to most of her talented mom's music, there is one thing that Cardi won't let her daughter listen to.
Cardi B is one of the most successful female rappers of all time
Cardi B, born Belcalis Almanzar, was born to parents from the Dominican Republic and Trinidad and was raised in the Bronx. She didn't always have it easy, but she worked hard and – combined with her immense talent – that got to where she is today.
The 28-year-old rapper and actress first became known to the public as an Instagram celebrity, because of her keep-it-real, irresistible personality and her willingness to talk openly about her life as a stripper. Because of this online success, she was asked to star in the hit VH1 reality show, Love & Hip Hop: New York.
Obviously, Cardi's success didn't stop there. One of her managers encouraged her to pursue a career in rap music, and it turned out that she had a real talent for it. In 2017, she was nominated for a couple of different BET Awards. In 2018, she released her massive hit single, 'Bodak Yellow' – which is when the rest of the world fell in love with this girl from the Bronx.
Cardi has a daughter with husband Offset
Like most other celebrities, it seems like Cardi is as famous for her personal life as she is for her music. She and rapper Offset have had an on-again-off-again relationship for years. They first started dating in early 2017, and he proposed to her on-stage later that same year. However, things have been far from smooth-sailing from there.
Although Cardi B shared that she was pregnant in 2018 and it was revealed that the couple had actually gotten married in secret back in 2017, this all happened amidst constant infidelity rumors about Offset. Cardi did break up with Offset, but he convinced her to take him back. Meanwhile, she gave birth to their only daughter, Kulture, in mid-2018.
Cardi allegedly filed for divorce from Offset just a few months ago in 2020, but they are apparently back together again, and the case has since been dismissed. Kulture is now 2 years old.
The one song that Kulture isn't allowed to listen to
It's hard to deny that some of both Cardi and Offset's music is pretty NSFW. Although Cardi B is comfortable with Kulture listening to her most of her music, there's one song that it seems like she absolutely doesn't want her daughter to hear.
Billboard reports that in a recent Instagram video taken over the holidays, Cardi B immediately turned off a song when her daughter walked in the room. Any guesses as to what that song was? It was 'WAP', a sexually explicit single featuring Megan Thee Stallion. Even though a lot of Cardi's music is explicit, 'WAP' is especially so — it celebrates female sexuality, and conservative people everywhere were scandalized by it.
Maybe someday, when Kulture is older, she'll be mature enough to be able to respect and appreciate her mom's brazenness in releasing this song. For now, though, we think Cardi's got the right idea in protecting her daughter's innocence.
The rapper has gotten a lot of heat from critics for her parenting decision after a Twitter user rhetorically asked: "So ya daughter cant listen to it but everybody else's daughter can?" Cardi perfectly responded to the criticism, at large, in a separate tweet: "Ya needs to stop with this already! I'm not jojosiwa! I don't make music for kids I make music for adults."
Source: Read Full Article