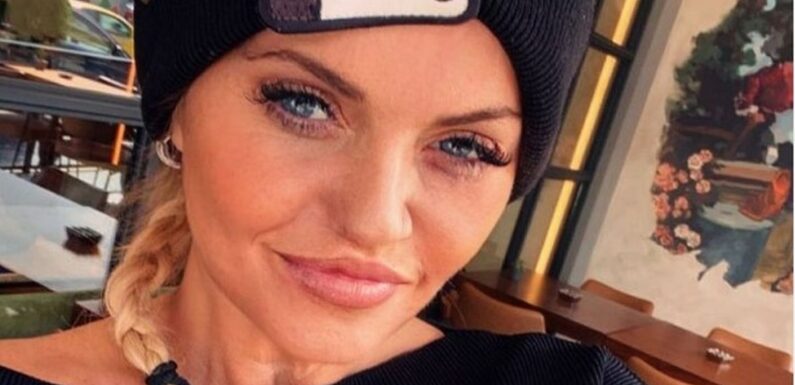 Danniella Westbrook has been rushed to hospital after suffering "extreme pain" as a result of her facelift.
The EastEnders star headed to Turkey earlier this month for an intense surgical procedure, undergoing a "life changing" op which saw her experience a fat grafting procedure and thread lift.
Danniella, 49, showed snaps of her swollen face encased in tape and bandages.
READ MORE: Danniella Westbrook strips off for sexy lingerie snaps as she announces racy new career
Updating fans via her Instagram Stories late on Saturday night (April 29), she explained: "Only I could land back in Portugal after surgery only to end up in hospital.
"The pain I've experienced is unreal, most frightening few days. Need it like a hole in the head, literally…"
Danniella's initial surgery lasted six hours, and shared images from her procedure showing her with pen marks on her face where surgeons intended to nip and tuck.
With IVs snaking out of her arm and tape covering her face, Danniella lay in a hospital bed after the procedure was complete.
She had 1,200 threads inserted into her face, and liposuction to remove fat from her body and place it into her cheeks and lips.
Doctors aligned Danniella's nose and performed fat grafting on her chin, as well as etching her jawline.
The EastEnders star confessed she was "fearful" ahead of her operation – and even wrote a will in case she died on the operating table.
She told The Sun: "I was very fearful. My mum and my son Kai were on the phone constantly – I wrote up a will before I left and my son is the executor of that.
"But luckily I'm still here and I've come through the other side. Someone is looking over me."
For more of the latest showbiz news from Daily Star, make sure you sign up to one of our newsletters here.
Back in 2018, Danniella went under the knife for a rib insertion procedure after osteoporosis caused her cheekbone and gums to rot.
She's also had lip filler and Botox in the past, as well as undergoing a nose reconstruction back in 2002 when her septum collapsed from cocaine abuse.
Danniella has always been candid about her drug addiction and her battle to become her best self, telling fans: "This comeback is personal, it's an apology to myself."
READ NEXT:
Influencer gets steamy with partner as she admits they love fetish porn site
Danniella Westbrook tugs at teeny thong bikini as she parades curves in hot snaps
EastEnders' Danniella Westbrook gearing up for 'major' surgery as she plans 'comeback
Source: Read Full Article