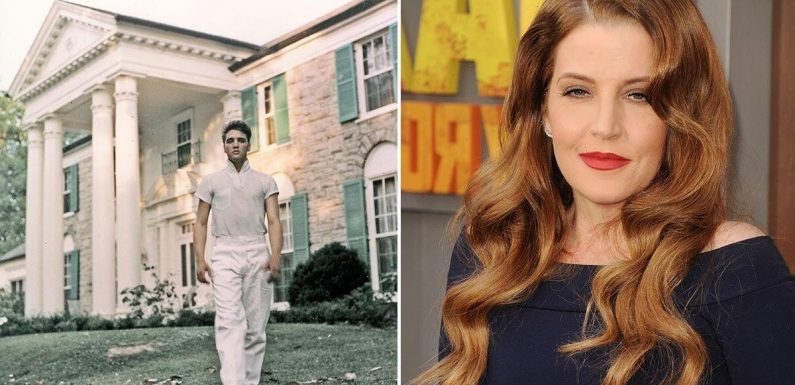 Lisa Marie Presley speaks at Graceland on Elvis's birthday
We use your sign-up to provide content in ways you've consented to and to improve our understanding of you. This may include adverts from us and 3rd parties based on our understanding. You can unsubscribe at any time. More info
Elvis Presley's cousin Billy Smith was there at the beginning and the end of The King's career. The close confidant of the star knew him before he was famous and was with him just hours before his sudden death in 1977. The singer even bought him and his wife Jo a trailer to live in on the Graceland estate and their children Danny and Joey were childhood playmates of Lisa Marie Presley. However, they didn't attend the funeral of Elvis' only child and now the couple has spoken out about why.
Speaking on their YouTube channel Elvis Fans Matter, Billy and Jo Smith said how they loved Lisa Marie and felt for her children and mother Priscilla in their terrible loss.
On the matter of not attending the funeral, which was open to the public, Jo said: "Gosh it goes way back. It was odd and uncomfortable for us. And the thing is everybody grieves in a different way. We've grieved Lisa and still are. We knew her as a little girl up until she was about 13. My god, she was the funniest kid you would ever want to know. Had a personality just like Elvis and would say things kind of like him."
They then went on to talk about when Billy was fired from Graceland a few years after The King's death.
Jo continued: "Really we never had any bad feelings or bad thoughts or we never had any confusion with Priscilla or any of them. After Billy was fired from Graceland, which he was…he had tried to call and talk to Priscilla and she didn't take his calls. Lisa, he did talk to Lisa and said 'Have your Mom call me', but she never did.
When Billy was let go, he asked what he had done and claimed it was that while he loved Graceland there were some things he hated as the home was being turned into a museum. He said: "If I didn't like it, I wouldn't go along with it… We never saw Lisa or talked to them again after that."
Yet despite this, the couple claimed the real reason they didn't attend the funeral was "out of respect" for the grieving Presley family.
Jo said: "We didn't feel like it was a time to…if there was anything that they wouldn't have liked us to do or say…it wasn't a time for us to be petty or them to have to even deal with that because she had just passed away and we didn't want to go and then it be a confusion or something. It just wasn't the time or place."
Instead, the Memphis Mafia couple watched the service on the public live stream and said it was "beautiful".
Asked by fans if they were still in touch with Elvis' close friend Jerry Schilling, who spoke at the funeral, they said yes, but admitted they felt hurt after one phone call from him.
DON'T MISS
Lisa Marie Presley birth memories with Elvis shared by King's friend [JERRY]
Elvis – Inside Graceland flooding bedroom 'Girls were brought here' [JERRY'S ROOM]
'Elvis would never do that' – His cousin shares five surprising facts [ELVIS}
Jo confessed: "He's always been very nice to us. The only thing that we kind of felt hurt about was Jerry called about three days before the premiere of Elvis the movie in Memphis and never even mentioned it to us. And that's kind of hurtful as close as we were to all of them and to Jerry too. But that's okay." She did also point out it probably wasn't in his control.
Billy, who is planning on privately visiting Lisa Marie's grave in Graceland's Meditation Garden, added: "I probably wouldn't have gone [to the Elvis movie premiere] anyway, but it's that fact that I was not asked."
His wife concluded: "Never any big argument or any big fight or anything with them. We just grew apart and haven't seen them since except on TV or Facebook or something like that."
WATCH THEIR VIDEO HERE
Source: Read Full Article