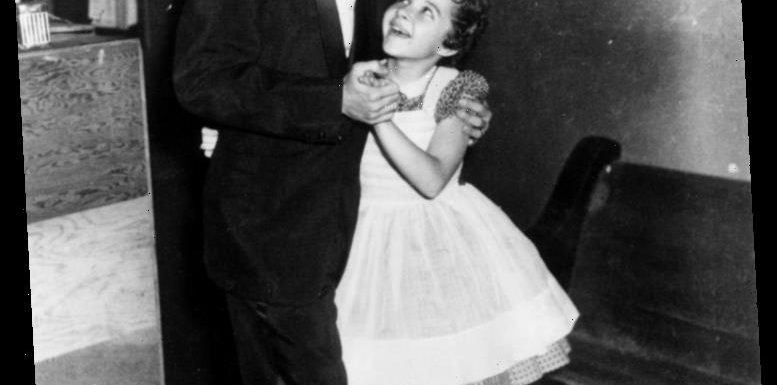 Brenda Lee has a special gift from Elvis Presley that she treasures. The 'Rockin' Around the Christmas Tree' singer showed off the unique necklace she received from The King during a 2015 interview with The Tennessean.
Brenda Lee received a TLC necklace from Elvis Presley
Pint-sized singing sensation Lee had just turned 13 when she met Elvis for the first time. It was 1957, and Lee was making her Grand Ole Opry debut at Nashville's Ryman Auditorium.
"Actually, it was my sister that had the crush [on Elvis]," Lee said. "I was an Elvis fan, of course. We all were. He was part of the fabric of our lives."
After that first meeting, Lee and Presley struck up a friendship. Later, the "Jailhouse Rock" singer presented her with a special memento — a "tender loving care" lightning strike necklace.
The necklace was a gift Elvis occasionally gave his female friends, according to the newspaper. Men received a similar piece of jewelry, but with the letters TCB, which stood for "taking care of business."
Elvis had the necklaces made for his close friends around 1970, Presley's bodyguard Sonny West shared in his 2007 memoir Elvis: Still Taking Care of Business. Priscilla Presley designed the logo, and a Beverly Hills jeweler was hired to make the 14 karat gold necklaces.
Brenda Lee said Elvis was always a gentleman
Lee — whose chart-topping success in the 1960s was only rivaled by that of Presley, The Beatles, and Ray Charles — had nothing but good things to say about Elvis.
"He never lost that Southern, genteel, gentlemanly persona. Of course, that came from Miss Gladys [Presley, his mother]," Lee explained to The Tennessean. "I loved that about him. He was that way to the end."
"I think my favorite thing was his loyalty to his mother and father and family and fans," she said.
Brenda Lee couldn't believe it when Elvis asked for her autograph
Lee was a fan of Elvis, but he was also a big fan of hers. At one point, he even reached out to the "I'm Sorry" singer's record label to get her autograph.
"One afternoon, my record label got a call saying Elvis Presley wanted an autographed photo and could I sign one for him? They thought it was a prank until Elvis sent a car to pick it up! I still can't believe it happened, but it did," Lee said in a 2019 interview with Atlanta Magazine.
"We had done the Opry together and just became fast friends," Lee added. "When I met Priscilla [Presley], she said the first time she had gone to visit Elvis in his apartment in Germany, he was playing [Lee's 1959 song] 'Sweet Nothins' on the stereo."
Check out Showbiz Cheat Sheet on Facebook!
Source: Read Full Article