It'shard to turn on a radio station today without hearing the eccentric, slightlycreepy, surprisingly catchy notes of a Billie Eilish song. Despite theirdeparture from the typical pop genre, Eilish is taking over the airwaves andpeople can't stop talking about her. But the most surprising thing of all? She'sonly 17years old.
There'ssomething familiar about the way Billie Eilish is buckingtradition and forging her own path to the top of the music charts. Onefamous musician even had an apt comparison for her explosive yetcountercultural popularity. As Foo Fighters frontman and rock legend Dave Grohlsaid, "Mydaughters are obsessed with Billie Eilish. The same thing is happening with herthat happened with Nirvana in 1991."
Those are somepretty big shoes to fill. But if anyone can do it, Billie can.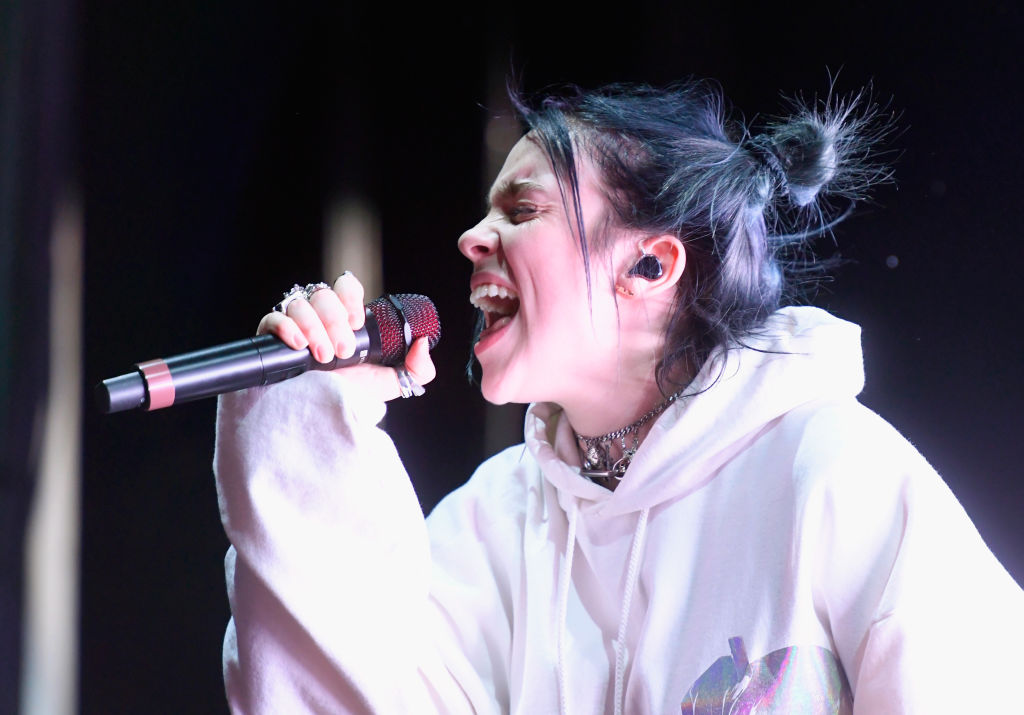 Who is BillieEilish?
It seems likeEilish came out of nowhere andthat's exactly what she wants you to think. Her first hit "Ocean Eyes" wasreleased on SoundCloud and people couldn't get enough.
The youngartist has been writing songs sinceage 11 and arranging them with the help of her older brother Finneas. She'sinspired by modern artists — "Childish Gambino created me, dude," she toldRolling Stone — but she has a sound that's totally unique. That's no easy featin a pop music world that's rife with innovation.
Born in LosAngeles on December 18, 2001, Billie Eilish hails from a talented family withtwo parents who are both in entertainment industry. She was homeschooled and wenton to join Los Angeles Children's Choir when she was 8.
Eilish wantsyou to be creeped out
If there wasever an antithesis to a candy-coated pop star, Billie Eilish is it. With a piercinggaze, oversized baggy clothing, and goth appearance, it's not even slightlysurprising that her lyrics venture to dark places. But there's no denying thather audience loves her for it.
She said her way of dressing is so she can "look memorable" and so she can "prove to people that I'm more important than they think." It's all very intentional — she describes the look as, "kind of intimidating, so people will listen up."
Eilish hasplenty of Gen X fans, but there are a surprising number of older generationswho are diggingher vibe just as much. She may be unique, but Eilish has some commonalitywith the emo grunge rockers of decades ago, like Courtney Love, AlanisMorissette, and yes, Nirvana. Her authenticity, like theirs, is part of herappeal. Plus, she's just so talented.
What's next forBillie Eilish?
She's on topof the world right now but has no plans of stopping anytime soon. As RollingStone explained, "This girl wants the world, and she wants it now."Eilish made it onto the 2018 Forbes 30 Under 30 list for good reason.
Her album When We All Fall Asleep, Where Do We Go? was released in March 2019, debuting at number 1 on theBillboard 200 and UK Albums Chart. She's the first artist born in the 2000s tohave a number one album in the United States.
It appears the next generation of music has arrived.
Source: Read Full Article