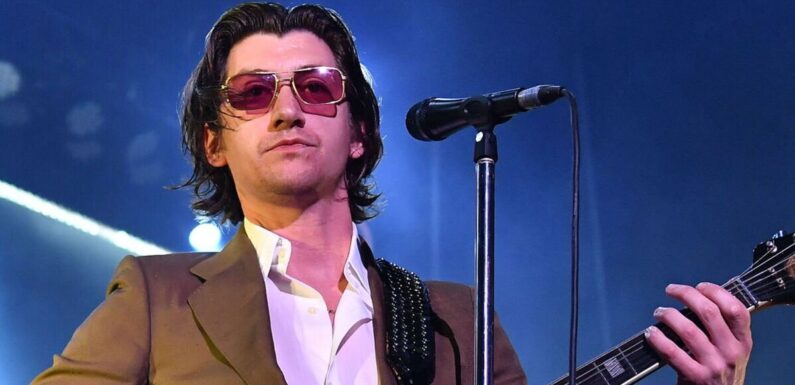 Leeds Festival goers prepare to watch Arctic Monkeys close show
Disaster struck Arctic Monkeys fans earlier this week when the band was forced to cancel a show due to health issues.
The Sheffield rockers were due to hit the stage in Dublin on Tuesday, but a statement was released on the band's social media accounts which revealed singer Alex Turner was in a bad way.
The statement revealed Turner was suffering from "acute laryngitis" and doctors had ordered him to rest.
This is undoubtedly the diagnosis he didn't want just a few days before Arctic Monkeys' headline set at Glastonbury 2023 this Friday. They're one-third of the headliners, joining Guns N Roses and Sir Elton John.
Now a Glastonbury boss has confessed they are already talking about back-up plans if the band are forced to pull out of their slot.
Glasto's co-organiser Emily Eavis told The Times newspaper (via Daily Mail) Arctic Monkeys' exit from the festival would be tragic, but they are prepared for it.
"I think we are going to be all right," she said. "They've cancelled that [show], he's [Turner] recovering. I'm sure we're going to be all right."
With that said, she added: "We've got a couple of back-up plans if not."
Don't miss…
Glastonbury 2023 secret sets – from Harry Styles and Foo Fighters to Dua Lipa[LATEST]
Glastonbury surprise guest band confirmed after BBC webcam gaffe[INFO]
Glastonbury founder's daughter gives update on dad's health after fan fears[INSIGHT]
Eavis went on to confirm they've got "back-up plans for everything".
The Glastonbury boss was also quizzed over whether Foo Fighters might take over the headline slot in lieu of Arctic Monkeys.
"I wouldn't like to give anything away," she dodged. "You've got to allow the surprise to happen. It's all about the surprise."
Other rumoured replacements for the Arctic Monkeys are Harry Styles and Lewis Capaldi.
We use your sign-up to provide content in ways you've consented to and to improve our understanding of you. This may include adverts from us and 3rd parties based on our understanding. You can unsubscribe at any time. More info
Meanwhile, bookies don't have confidence in Arctic Monkeys making their headline slot on Friday.
Ladbrokes have now given Arctic Monkeys 5/2 to cancel their show this weekend.
Alex Apati said: "Alex Turner has sent Glastonbury-goers into meltdown and with just hours to go until the festival gets underway, fans are hoping he snaps out of it and puts on a show tomorrow night."
Source: Read Full Article