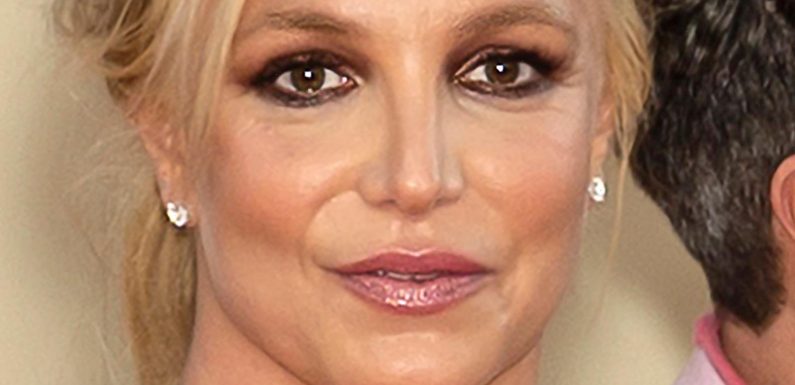 Britney Spears has suffered from anxiety for many years. The "Piece of Me" singer has previously opened up about the challenges that she has faced because of her anxiety, and she has admitted that it all started when she was young. "I moved to Los Angeles when I was very young. I was so under scrutiny. If a hair was out of place, I'd be so anxious. I would get very anxious about so many things," she told Marie Claire UK back in 2016. While she admitted that having children made her "so much more accepting" of herself, anxiety tends to stick around — and it can affect people differently at different points in their lives.
The following year, Spears opened up about the "overwhelming" feeling that she would experience if something was out of place. "From an early age I always felt that everyone was testing me. If [something] was not in place, it would have been enough to get me to this point of anxiety. I could get overwhelmed by a lot of very small, disproportionate things," she told Israeli newspaper Yediot Ahronot in 2017, according to Hello! magazine.
In an Instagram post uploaded on August 3, Spears opened up about her anxiety once more. In fact, she shared something that she has been doing over the years to help her cope. Keep reading to find out what she finds "therapeutic." 
Britney Spears has developed some coping skills for her anxiety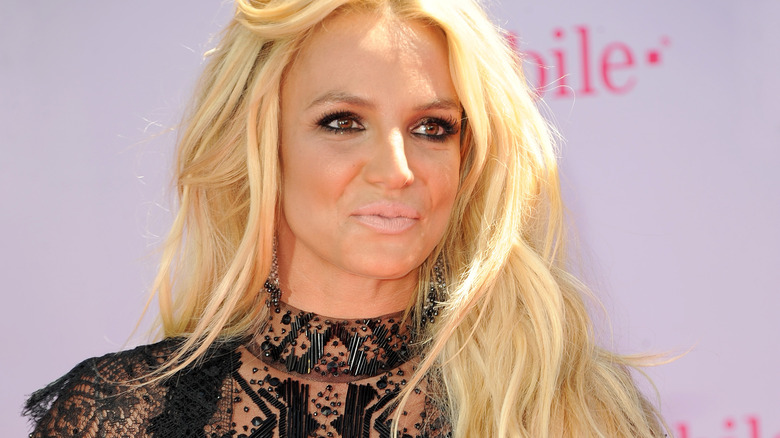 Britney Spears has found a way to cope, or, at the very least, a way to help her relax when it comes to her anxiety. On August 3, Spears took to Instagram to share a couple of videos of herself with a pig that she met while on vacation in Maui, Hawaii, with her boyfriend, Sam Asghari. Spears spent some time with the animal, and, in the caption of the post, she revealed how animals have helped her through some tough times. "[Geez] I've never seen a pig like this before!!!! I've never shared this because it's embarrassing as I'm supposed to be a fearless performer, but I also used to spend time with horses doing equine therapy a few days a week to ease my social anxiety. I find spending time with animals like this peaceful pig to be very therapeutic," Spears wrote.
Spears added that she feels it "helps" her when she hears that other people "experience the same thing," which is the case for many people who suffer from all kinds of things, not just anxiety. "It makes me feel like I'm not alone," Spears wrote. 
Spears' anxiety has been in play throughout her conservatorship as well. It's something that a former friend talked about during an interview with The New Yorker that was published back in early July.
Britney Spears has been struggling with anxiety in recent years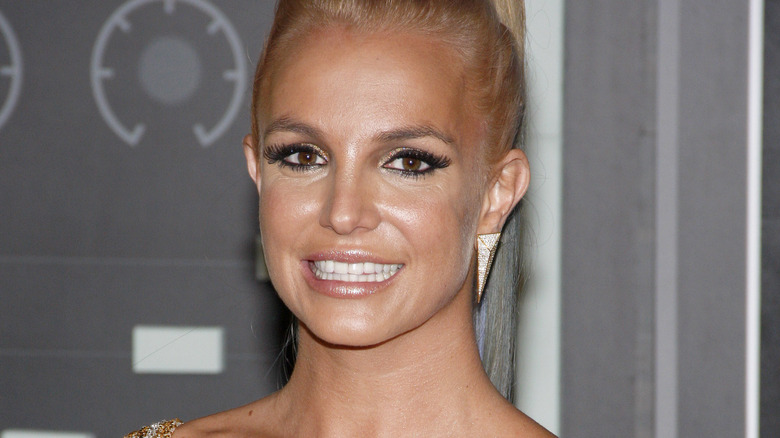 While the public might look back on Britney Spears' breakdown in 2007 — when she shaved her head — and think that she's far past that point in her life, they might be right, but it doesn't mean that Spears no longer struggles with anxiety. In fact, in an interview with The New Yorker, former Spears family friend Jacqueline Butcher recalled a specific instance where Spears was having a particularly hard time. "She has anxiety. She called me on that trip and said, 'Miss Jackie, come to my room.' She just wanted me to hold her hand. She was in the living room, on a chair, and I just pulled up a chair and held her hand," Butcher said.
Given this, one can only imagine how difficult it has been for Spears to speak out in court during her conservatorship hearings. Although her appearances have been virtual, Spears has been extremely nervous — but she's finding the strength to do what she needs to do. And, many hope that one day, when this is all over, Spears will be able to tell her side of the story — which is something that she has expressed interest in. That, of course, will also be a challenge for her.
Will Britney Spears do a tell all interview about her conservatorship?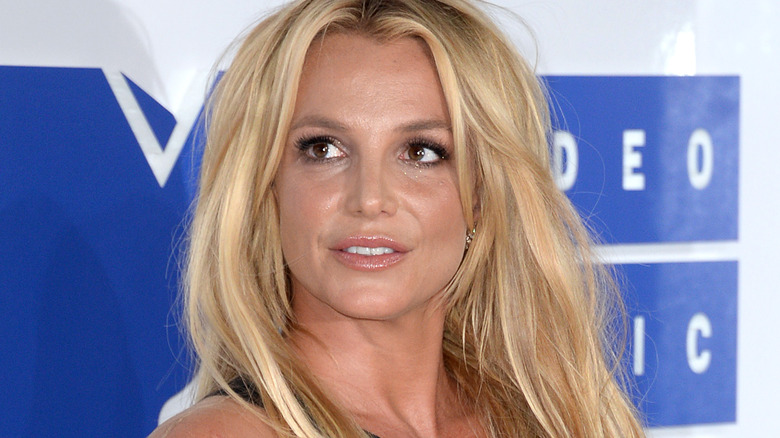 Fans of Spears probably know that the pop star doesn't like doing interviews — they make her super nervous. It's hard to imagine that someone who has performed in front of millions of people has social anxiety, but Spears has never been a fan of public speaking. "Britney doesn't like to do interviews. She's afraid of saying the wrong thing. It scares her. She's very quiet and shy and doesn't like to do a lot of press, which is why for years you haven't seen her do it. But, if she did decide to do an interview, it would be with a big name of someone she trusts, just like Oprah," a source told Hollywood Life back in March.
However, rumors that Spears wants to do a sort of tell-all interview have been circulating for months. "Britney has considered speaking out about her past, mostly because she doesn't feel others should tell her story," a source previously told Entertainment Tonight. "She's always hated doing interviews but if she ever takes that step, Oprah would most likely be her first choice," the source added.
Based on the incredible amount of support behind the Free Britney movement, we're sure that millions of people would tune in to watch Spears tell her side of the story.
Source: Read Full Article