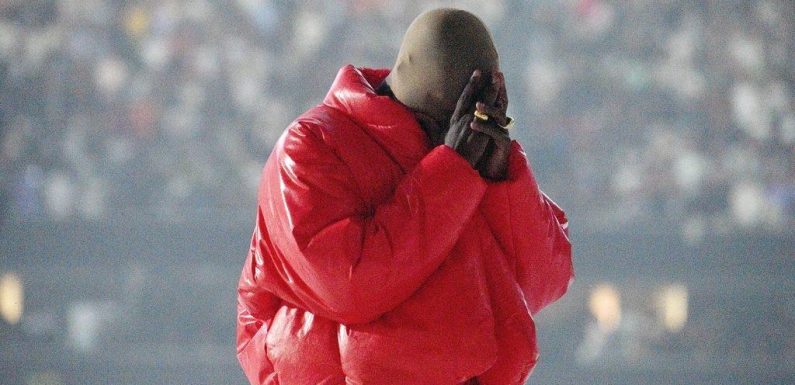 Kanye West has pulled countless stunts throughout his career. In 2021, the Grammy-winning rapper promoted his tenth studio album Donda with a set of "listening parties" that featured guest appearances from controversial figures such as DaBaby and Marilyn Manson.
Kanye West's 'Donda' album included many special guests
Donda was named after West's late mother who died in 2007 as he was becoming increasingly popular in the music industry as a rapper. West has often paid tribute to his mother, even naming his creative company DONDA.
In advance of the album's release, West teased all the artists that had contributed to songs on Donda. Among them were his The Weeknd, Travis Scott, Playboi Carti, Kid Cudi, Young Thug, Ariana Grande, Chris Brown, Lil Yachty, Roddy Ricch, DaBaby, the late Pop Smoke, Ty Dolla $ign, and West's Watch the Throne partner Jay-Z.
Kanye removed Chris Brown from 'Donda'
In September 2021, West updated the Donda album on streaming services with a handful of changes. Some had to do with the mixing of vocals, while others were larger removals.
Chris Brown, who appeared as a guest vocalist on the song "New Again," was removed from the album in this update. Nigerian-American singer KayCyy, who was featured on "Keep My Spirit Alive," was also removed.
The album was released on streaming services in late August 2021 — allegedly without West's direct approval. Brown posted and deleted a message on social media calling West a "whole h-e" for seemingly not including other contributions that he had made to "New Again."
Now, Brown is absent from the track altogether. Instead, west sings his part and added a choir to replace his part on the chorus. He also replaced KayCyy's vocals on "Keep My Spirit Alive" with his own.
Kanye West updated his album 'The Life of Pablo'
These changes may be frustrating for both the featured artists and fans who enjoyed the songs with their original guest stars. But it isn't the first time in his career that West has made changes to an album after its release.
West's 2016 smash album The Life of Pablo was famously the first of its kind. The album underwent multiple evolutions after being released, from small production tweaks to entire new songs on the tracklist.
"In the months to come, Kanye will release new updates, new versions, and new iterations of the album," Def Jam said in a statement at the time. "An innovative, continuous process, the album will be a living, evolving art project."
The Life of Pablo was one of the most unconventional albums in music history at the time of its release. West's tradition of updating albums after the public first hears them now continues with Donda.
Source: Read Full Article