In a response to Eminem's latest diss track aimed at him, the 'Rap Devil' star shares a picture of him flipping the bird while wearing a shirt featuring 'Killshot' artwork.
AceShowbiz –
Machine Gun Kelly is continuing his feud with Eminem by mocking the rapper onstage.
The two stars have been going at each other since Eminem targeted MGK on "Not Alike", a track on his hit latest album "Kamikaze". Kelly responded with his own diss track, "Rap Devil", and the "Lose Yourself" hitmaker retaliated with "Killshot", which he released on Friday, September 14.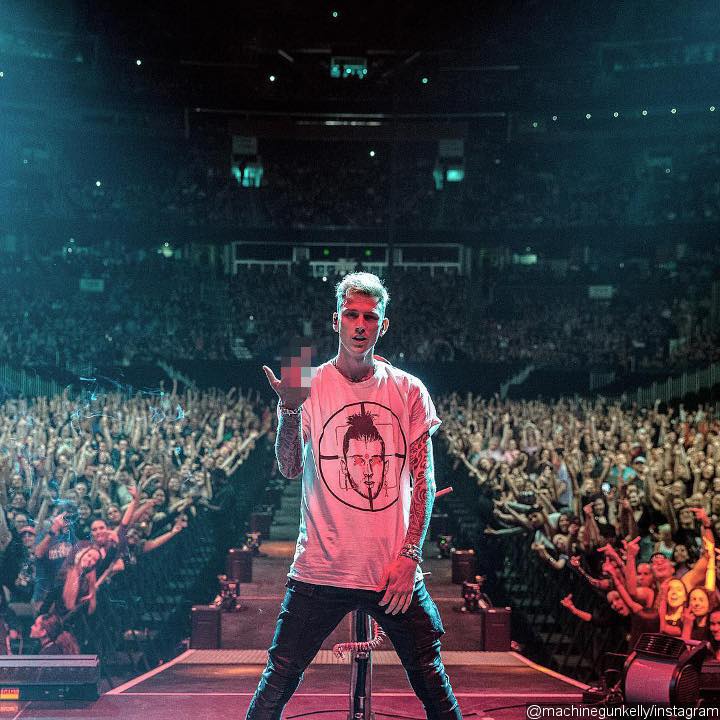 Eminem has yet to respond.
The bad blood between the two began when Kelly made comments about Eminem's daughter Hailie.
Source: Read Full Article