For years we wondered where the spitfire who played Blossom Russo in Blossom had disappeared off too… Until we finally recognized her as Amy Fowler in The Big Bang Theory! It felt like a seamless transition from the teen Russo to the adult neuroscientist Fowler. The gawkiness has disappeared into self-assuredness now. Through Fowler's neurotic and goofy behavior – we got a glimpse of Bialik at her best as well. With a rather exotic name and looks that are not the norm of most successful TV or film actresses – Bialik has still managed to win many accolades for both her performance and the way she lives her life. She outspoken, witty, can manage to do stunts that surprise the tamest of us and despite brickbats, manages to live her life, her way.
She is unapologetically non-Hollywood, loves to call a spade and a spade, and shares her views without hesitation. She is also a fearless mother, and her parenting style is as unique as is her name. She refused to do much to herself, and dresses in the most conservative manner ever – and cares a hoot about what people think or say about her. She's a bold idol of today and a feminist who loves to talk about what matters, even if she ends up putting her foot in her mouth sometimes. Here are 25 life hacks that Mayim Bialik relies on.
25

Birthing Choice? Your Body, You Decide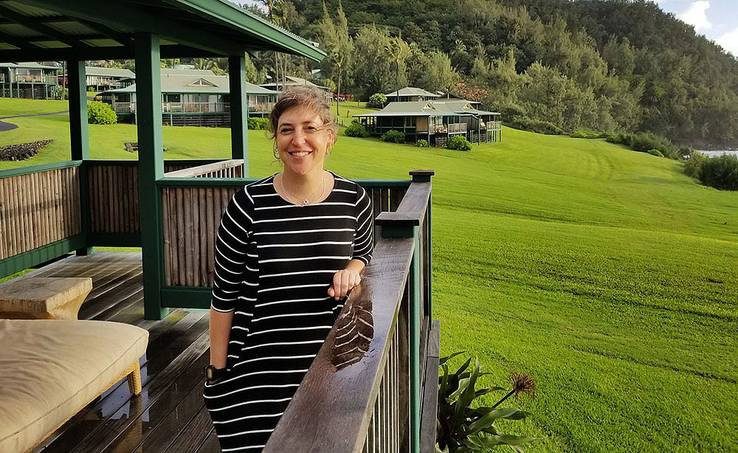 Yes we know – women have been using doulas and midwives since time immemorial, and have been birthing kids minus any pain medications. But to any woman who does it now, we bow in respect considering today there are epidurals and hospitals aplenty. Bialik decided to home birth her second kid with a midwife in tow, and also decided to let her older son witness the miracle of birthing – though we are not sure if it will help him or hinder him later in life considering he was barely three. The thing is that it was her body, so it was her decision.
24

Part Of The Rich And Famous? Roots Keep You Grounded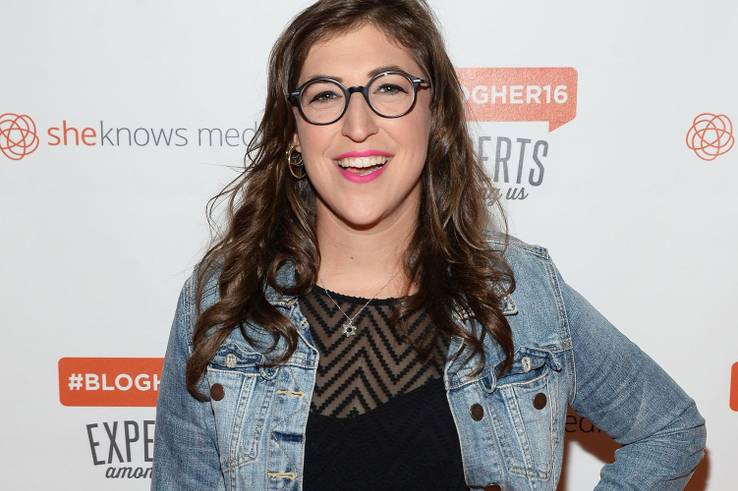 She travels in the NYC subway, for crying out loud – that's like the most non-celebrity thing to do. Almost every famous person refuses to take the subway, but not Mayim. She hops on and off when in need. And that's not all. When she was nominated for an Emmy, she was so sure that she wouldn't be nominated that she scheduled a phone interview about nursing awareness at the time. And then planned to take her kids to Legoland, just like any normal, non-celebrity mother would do with her time.
23

Interested In Many Things? Explore Them All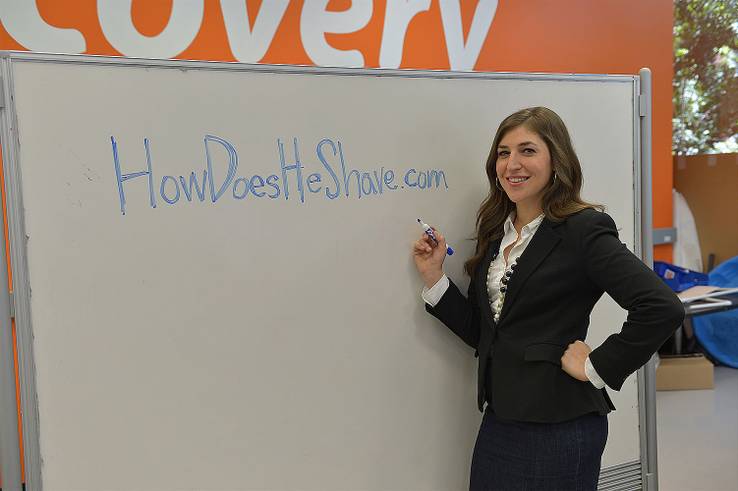 As Bialik puts it, she sees her self-identity primarily as a mother, personally. When it comes to success, it's not her role as Blossom Russo or Amy Fowler that she chooses; rather, it's her Ph.D. in Neuroscience from UCLA. She hails from an immigrant family and her grandparents went to night school, never quite getting the hang of English. She may excitedly talk about a new role but she is equally at home talking about the universe or the neurons in the brain, and even about parenting and raising healthy kids.
22

Dealing With Motherhood? Nothing Comes Between You And Kids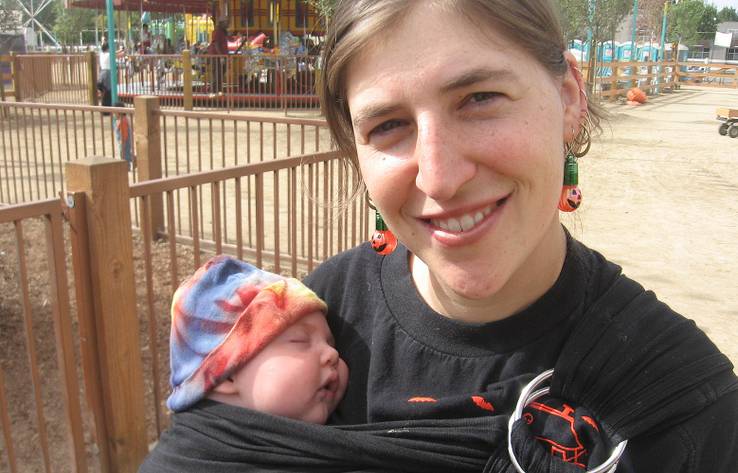 Bialik is often trolled because she follows attachment parenting – which means the mommy stops nursing when the kids stop wanting a feed, not the other way around. So when her three-year-old wants a feed on the subway, Bialik didn't have a problem – despite the glares, stares, dirt, germs and the general filth. And that's one brave step for a celeb mom in a very public place. She doesn't justify herself simply because she believes there is nothing to justify.
21

Feeling Insecure? Accept Your Uniqueness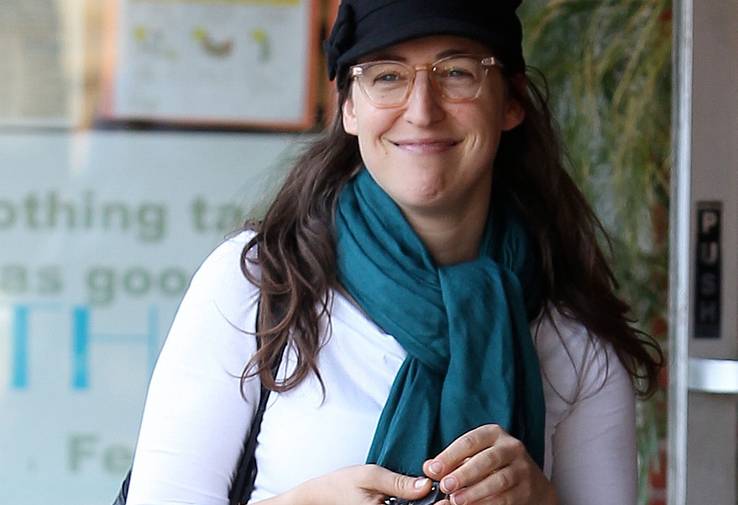 Early on, Bialik saw and realized that her looks would not be making many waves in the glamorously perfect world of TV & films. In fact, one TV critic actually described her as having a shield-shaped face with mismatched features. We are sure that hurt and even Bialik has confessed to being at a stage where enhancing her look seemed more and more appealing. But she didn't change her look – why? Because she accepted how she looked and what she stood for, and moved on forward from there.
20

Questions About Disciplining Children? Mom Decides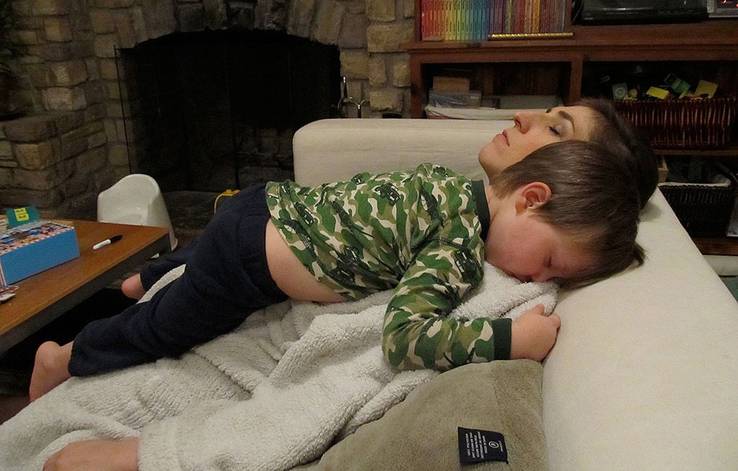 When Bialik is on set, technology is an ocean she is surrounded with. Think camera, phones, and other technical filming equipment. There's a constant buzz around. So when she comes home, she has a strict no-phones-on-the-table policy – be it a meal at home with the kids, or even a luncheon out with friends. In fact, most dieticians and nutritionists would applaud this rule of hers because eating while distracted is possibly the worst way to eat, especially for the children. She puts a daily cut-off time for phone use too – and that's a good thing.
19

Finding Trends Uncomfortable? Do Your Thing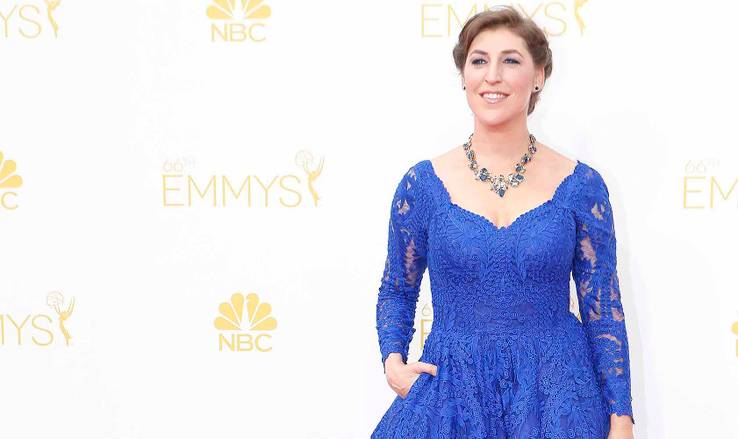 While Mayim is body confident, she is also not quite comfortable by hanging out all her insecurities for the world to see. She once mentioned how the people who dub their stretch marks "tiger stripes" are okay clicking pictures of it and sharing it with the public over the Internet. Bialik doesn't get it – she doesn't consider cellulite and stretch marks to be something beautiful, per se. But she's not ashamed of them either. She just likes to keep it all under wraps, literally.
Featured Today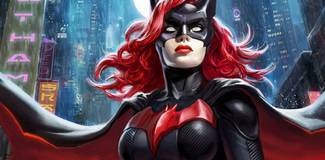 12 Things Fans Should Know About Batwoman (12 About Ruby Rose)

20 Things The Korean Hulk Spends His Money On (That Lindsay Lohan Can't Afford)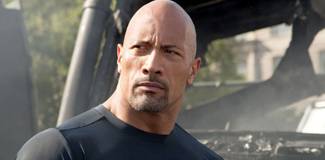 Dwayne Johnson's Workout Is Absolutely Intense

18

Maternity Break? It's Not The End Of Your Career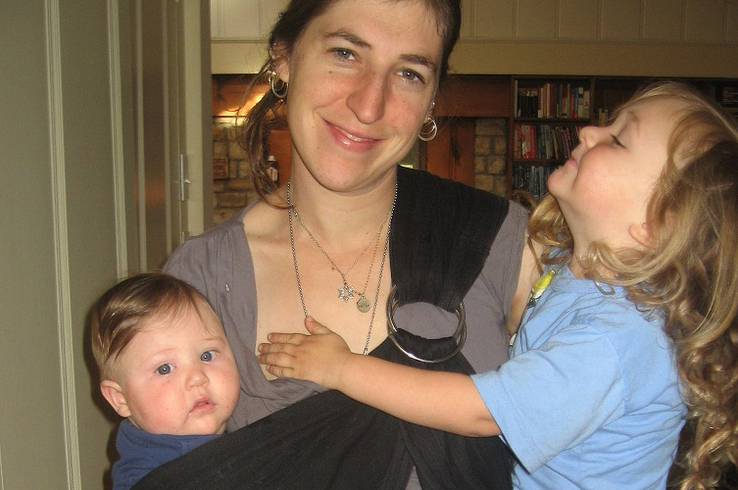 After Blossom wrapped up, Bialik literally wrapped up and went off screen as well. She took 14 years off from fame and got busy pursuing an academic career. So the woman not only graduated from UCLA but followed it up with a Ph.D. and started teaching as well. In the meantime, she met someone, married him, had two beautiful children and then even got divorced. And when Amy Fowler came to the screen, it was like Blossom Russo had never even left. It was that natural. So her career actually took off after a maternity break, and so can yours!
17

Have A Strong Belief System? Share It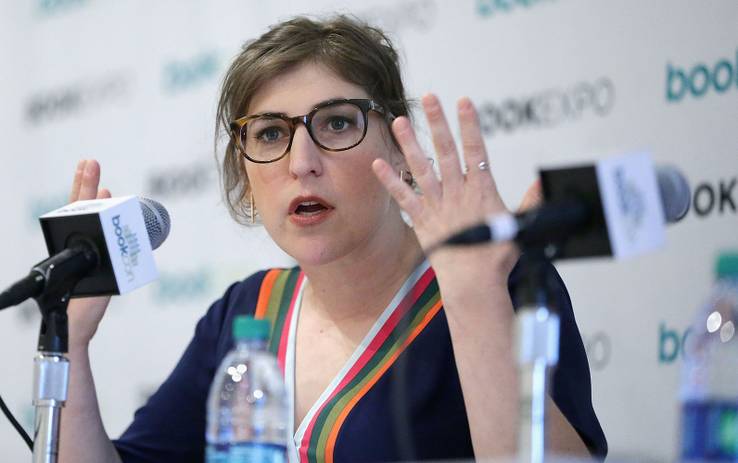 Bialik is Jewish and considers herself both a Zionist as well as a feminist. She does follow some traditions and frankly, finds comfort in her religion and in God – and is pretty okay talking about. She does say that in Hollywood, talking about your belief is not trendy but when has Bialik bothered about what is cool? She is pretty vocal about her belief system and happy to launch into a discourse or debate with anyone having an opinion about it.
16

Working After Giving Birth? Don't Feel Guilty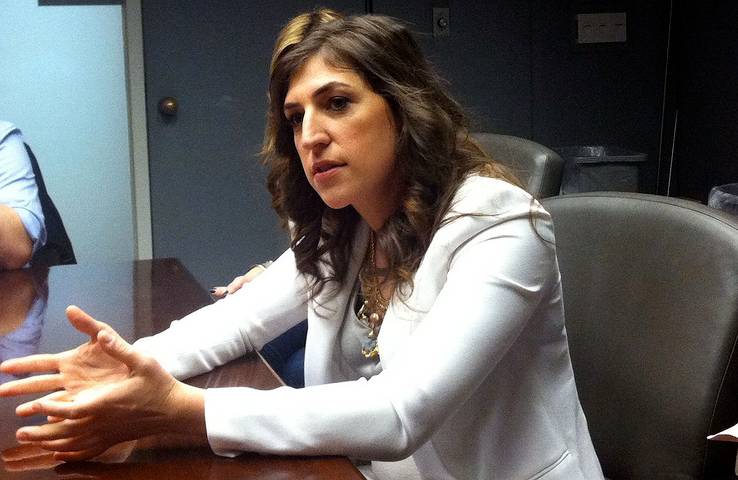 Mayim may have spent much of her youth in Hollywood, but always knew she wanted to go to college one day. After five years of undergrad (with a minor in Hebrew and Jewish Studies), she then went on to complete seven more to earn her Ph.D. in Neuroscience. And in case you thought that married women with babies couldn't have successful careers, well, Bialik proves naysayers wrong over and over again. She taught for another five years post that, two babies and all. And then got back to TV. And writing books. An she manages the kids just fine too, minus a nanny.
15

Dealing With Plenty Of Struggles? Inspire Others By Sharing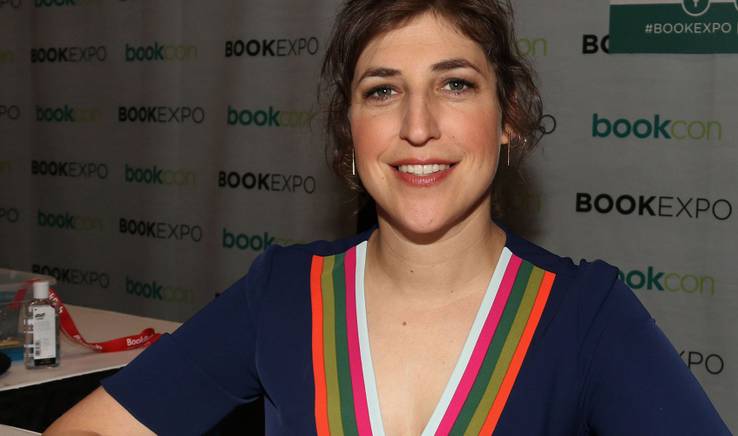 She wrote a book, specifically for teen girls like her. And by her, we mean a self-defined "late bloomer." So she wrote a book called Girling Up: How To Be Strong, Smart and Spectacular that released in May 2017. And she described the book as this in her own words: "This is the book I needed. Our culture has things that our moms didn't navigate and that many of us didn't navigate, because of the internet, because of social media, because of more discussions of mental health and body image. These are things that really do need to be talked about in the first place."
14

Finding Fashion Uncomfortable? Your Body, Your Choice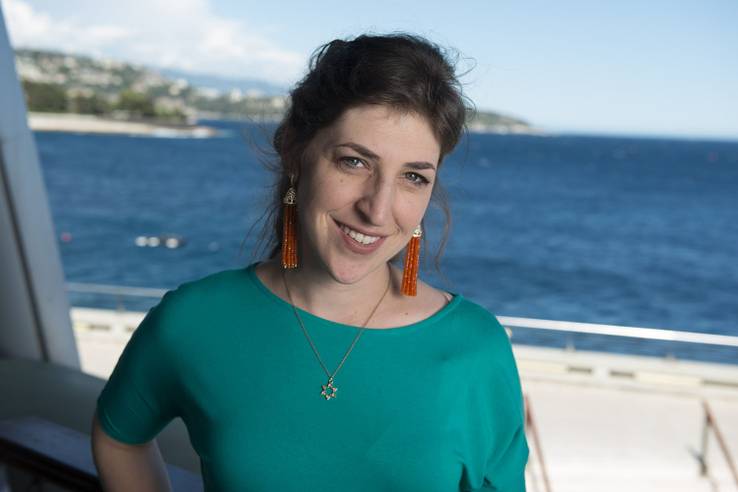 You will always spot Bialik wearing modest clothing, be it on her show, at public appearances or even at the red carpet where daring-to-bare is usually the norm? Why? Because she believes it's her body and it's her choice as to when to show off and when not to. She likes to dress a certain way because she believes that the excessive showing of the female form just for the pleasure of voyeuristic eyes is just not right. However, she respects those who feel differently.
13

Love Issues? Keep It Under Wraps
Bialik met Michael Stone at UCLA and got married in 2003 after her Mormon partner converted to Judaism. She went on to have two children – Miles (born 2005) and Frederick (born 2008). And just like that, after 12 years of marriage, Stone, and Bialik separated without a fuss. They share a good co-parenting relationship and since the split, Bialik has been a single mother. There never has been a piece of gossip about her, so she sure knows to keep her love life under wraps.
12

Mommy Critics? Be Proud Of The Mom You Are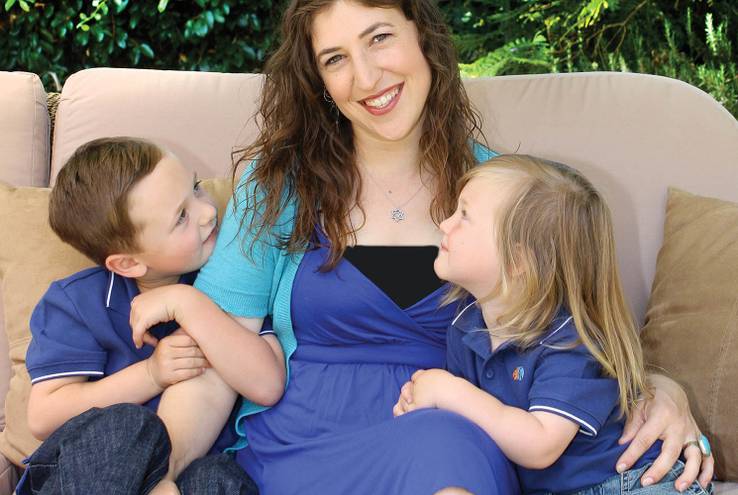 Her children are vegan, just like her, and are completely homeschooled. In fact, she switched back to being an actress rather than a professor because she wanted to spend more time with her children. They are also not allowed to watch TV, except a few chosen programs at their dad's home. And yet, Bialik is also into attachment parenting and co-sleeping with her kids – so her parenting style may be unique – but it seems to suit her and the kids just fine. And that's the message she send out to all moms: be proud of the mommy you are.
11

Don't Like Something? Make A Strong Statement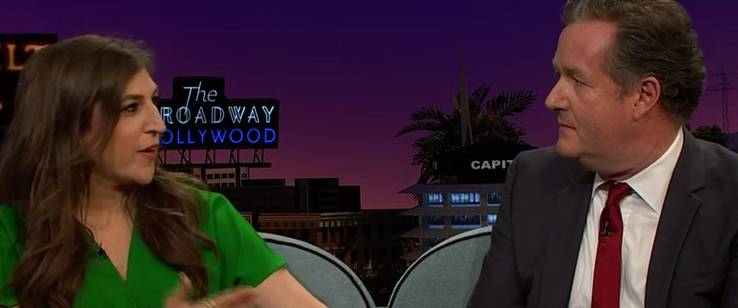 Piers Morgan put his foot in his mouth when he trolled the SAG Awards outfit that Susan Sarandon wore. And he got a slew of angry emails and twitter responses in return. And when Bialik joined Morgan on The Late Late Show with James Corden, Morgan started to moan about the deluge of complaints he was receiving not just from Sarandon's fans, but feminists all over. To this, Bialik had a rather dazzling response for Morgan, enough to stun him into laughter and eventual silence.
10

Smart? Never Dumb Yourself Down To Look Better
When Blossom finally went off the air, Bialik chooses to pursue studies – because Hollywood wasn't exactly lying in wait for her. So she went and got a Ph.D. in neuroscience, which means Bialik is actually Dr. Bialik! Her thesis was "Hypothalamic Regulation in Relation to Maladaptive, Obsessive-Compulsive, Affiliative, and Satiety Behaviors in Prader-Willi Syndrome," which we cannot even pronounce properly, let alone understand. She chose to come back because she missed performing and making people laugh, and also because neuroscience doesn't have decent "health care benefits." She is smart and isn't afraid to show it.
9

Have A Funky Side? Be Proud Of It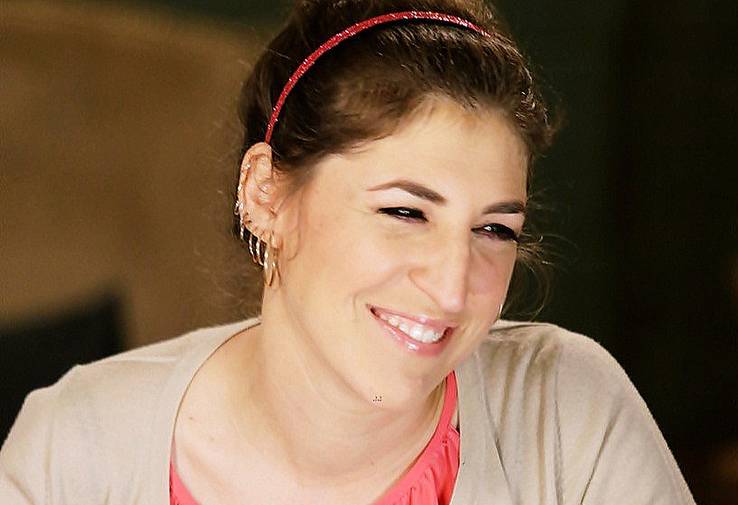 Mayim and her Big Bang Theory character Amy are pretty similar in many things. They are both goofy, have a quick wit and are scientists. But while Amy's mom did not allow her to pierce her ears, Bialik has had no issues with that. In fact, Bialik's lobe is probably keeping a small jewelry store well-seeded, considering she has some 15 piercings in her ear and may get some more. So even the relatively sedate Bialik does have a wild side and isn't afraid to show it.
8

How To Raise Children Right? Mommy Knows Best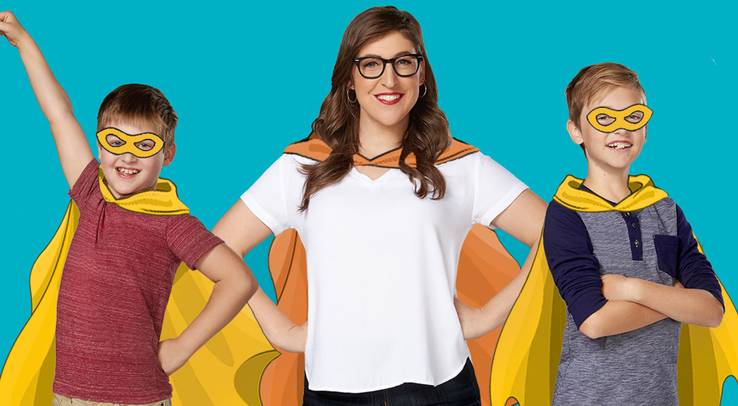 Bialik is pretty multi-faceted, as we have been pointing out repeatedly – and since motherhood and parenting are so important to her, it's only natural that she's started her own parenting blog, GrokNation. In this blog, she talks about attachment parenting, though she says she doesn't really like the term. Her reasoning is simple but has merit – which parent isn't attached to their kids? She simply believes her style of parenting is less dictatorial and that in AP, the child's voice matters a lot from the start. It's simple – for your kids, you know best.
7

Have An Opinion About Something? Share It Boldly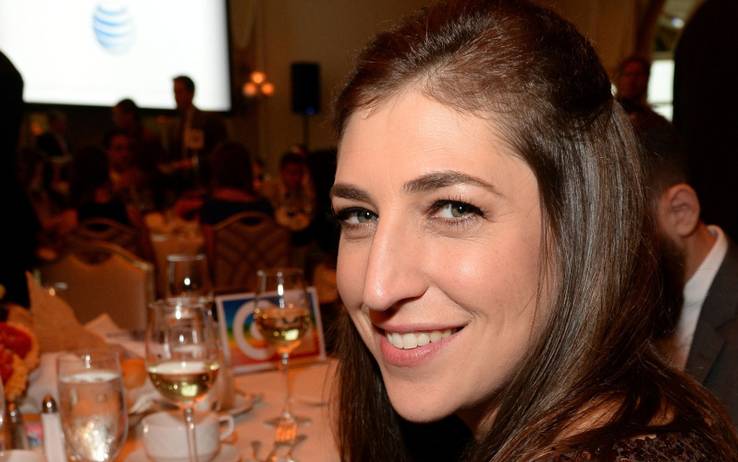 Bialik is pretty open about her thoughts; in fact, the media dubs her a regular chatterbox. So when the whole Hollywood bubble went bust and campaigns like #MeToo and #Time'sUp became the in-thing, Bialik quickly penned down a piece, from the viewpoint of an unconventionallooking actress in Hollywood. She was open and honest about the way she looked in a way devoid of any self-pity. She believed because she was nowhere near a perfect 10, she was never proposed in any shifty manner by any Hollywood dude.
6

Finding It All Challenging? Relax – Everyone Does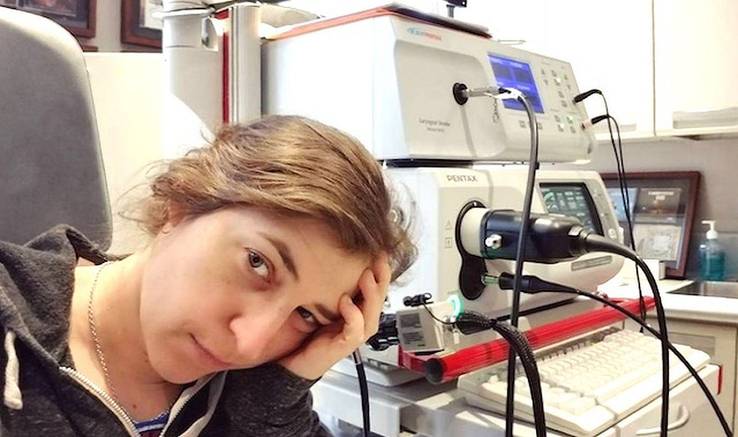 Motherhood is a full-time job that Bialik happily takes on, and personally, she feels it defines her best. But she doesn't hide any challenges and nor does she pretend to have a magic wand to manage the kids. She clearly says that managing kids is no big secret because when she is working, the kids' dad takes over considering they do not believe in a nanny. When she is not working, she spends time with them full-on – so managing a career isn't a problem when your kids are your priority, period. But neither is sharing an exhausted mommy pic every now and then…
5

Know Something Important? Sharing Is Caring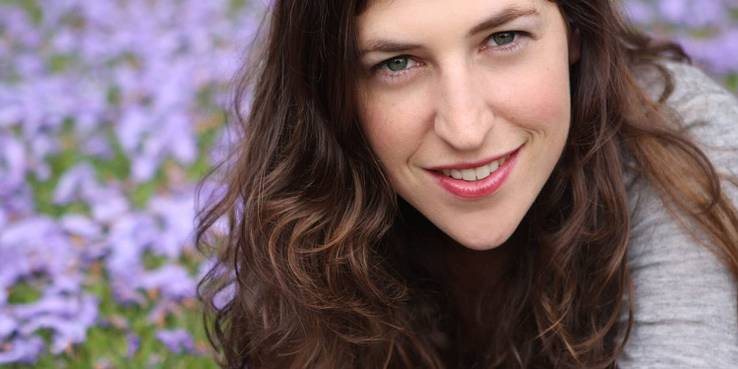 Bialik is a vegan and is raising her kids the same way too. But vegan doesn't need to mean boring or tasteless food like they show everywhere. She cooks her own food and her meat and dairy-free recipes became such hits with friends and family that she penned them down into a vegan cookbook – Mayim's Vegan Table. Of course in true style, she doesn't believe they are anything great considering she isn't a trained chef. She says all she does is follow a no-processed, plant-based way of eating, and it works for the whole family. The good thing is that she is happy to share the recipes with the world.
4

Have Principles? Voice Them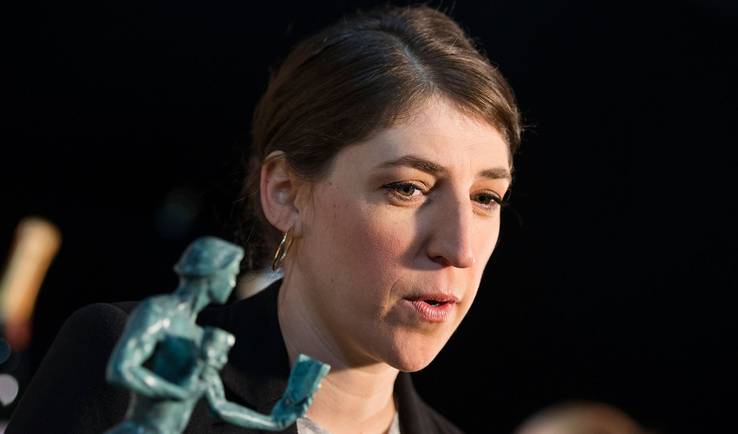 Bialik stated that even at the age of 41 after having two kids and no inclination to go to a personal trainer, part of keeping herself safe was dressing modestly. She wrote that she did not flirt with men as part of her policy and principles and believed that dressing modestly was what kept her in the clear. She said that she believed that there were a time and place to dressing in a more revealing way, and public appearances were definitely not the time to do so. Of course, that's her take, so she has the right to do what she wants and voice what she wants, as does every woman.
3

Made A Mistake? It's Graceful To Apologize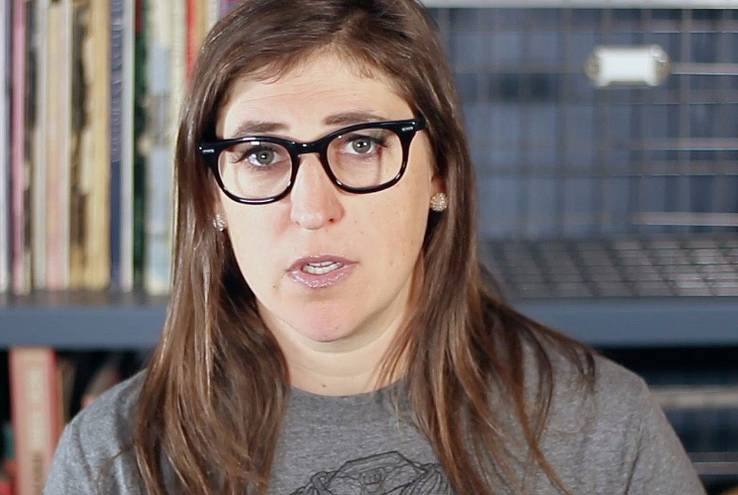 Bialik's New York Times op-ed received a backlash because some thought her comments seemed to be insensitive. Bialik gracefully apologized for the same. She wrote on Twitter, "Let me say clearly and explicitly that I am very sorry. What you wear and how you behave does not provide any protection, nor does the way you dress or act in any way make you responsible." So even though she did put her foot in her mouth, she gracefully apologized for her gaffe – making sure that women knew they were never at fault, no matter the choice of attire they stepped out it.
2

A Woman In A Man's World? The Opportunities Are Endless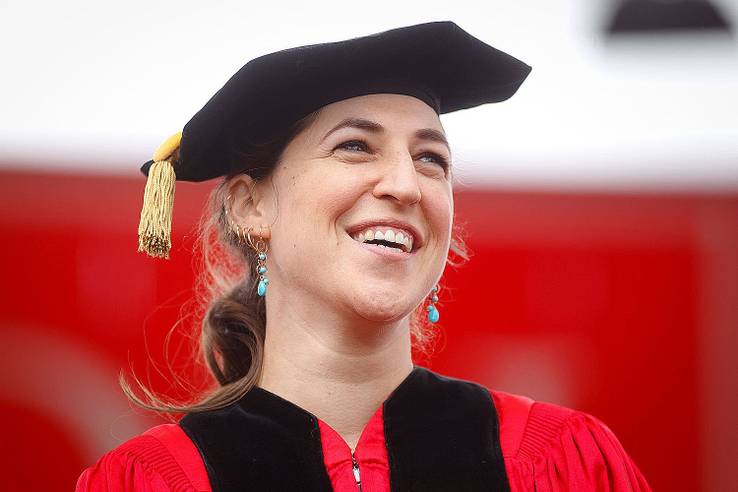 Science is Bialik's passion, enough to make acting just a very enjoyable profession of hers. It's this profession of hers that lets her spend more time with her first love, her kids. That said; Bialik would love for more women to join science. She wants more and more girls to know that women in the STEM (Science, Technology, Engineering, and Math) are cool, as cool as they are in literature. She credits her on-set biology tutor for introducing her to the world of science, and Bialik would love to pass on the favor.
1

Want More From Your Life? Don't Shy Away From Exploring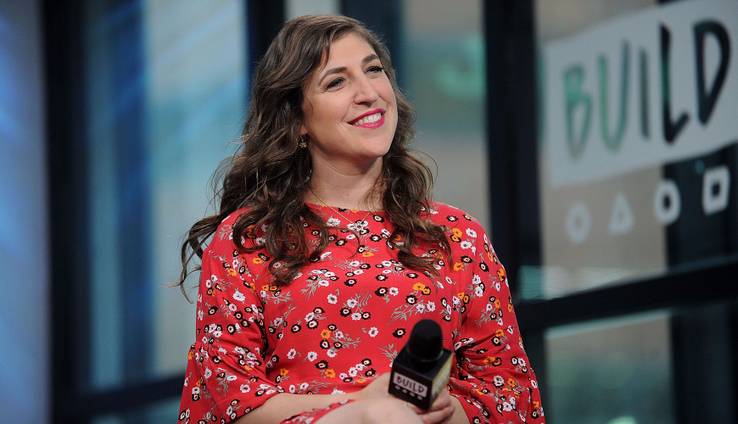 Bialik is not just an actress, or just a mother, or just a neuroscientist, or just a professor. You get a general idea – she is a woman with a wide range of interests and hobbies. And that's also because she believes that people don't have to choose one passion or interest over another. She believes that people can be both logical and creative so being both artistic and scientific isn't rare – it probably should be the code. Her easy acceptance of self is what makes it easier for others to see it in themselves too.
References: GrokNation.com, CBCNews.com, Vulture.com, DailyMail.co.uk, Variety.com, PBS.org, ChicagoTribune.com, Glamour.com
Source: Read Full Article