Miley Cyrus left nothing to the imagination at the 2020 iHeartRadio Music Festival. If you thought her 2020 VMAs dress was revealing, just wait until you see her latest look. The festival aired Saturday, September 19, and while her performance was iconic (like always), it's her outfit that has her fans speechless—again.
She posted a sultry vid showing all angles of her outfit and captioned it, "Gonna delete soon. @iheartfestival." Okay, but like, please don't because it's literally giving me life. Seriously, just 👏 look 👏 at 👏 her.
Miley's sheer black catsuit was designed by Thierry Mugler and she accessorized the bodysuit with chain bracelets, a necklace, and rings. If Miley made you do a double take—you're not alone because her fans are currently freaking out on Twitter.
MILEY CYRUS SAVED 2020 pic.twitter.com/leFQGpe4w6
Queen @mileycyrus at iHeart Radio looking absolutely gorgeous!! 🖤🔥🖤🔥 https://t.co/AenYixsNIs
The diva's name is #MileyCyrus pic.twitter.com/i8pPvmK78R
Of course, I'd be remiss to not also celebrate her amazing set from the festival. She performed a cover of Blondie's "Heart of Glass," the Mark Ronson collab "Nothing Breaks Like a Heart," "Who Owns My Heart," and her new song, "Midnight Sky."
All of these looks and performances just make us want her next album that much sooner. She's already shared details about the album's style. In March, she did an interview with DJ Smallzy and revealed that fans should expect pure rock and roll on the upcoming record. Miley also said, "If 2019 was for the [heart]break, 2020 is for the [heart]breakers." Yaaaas.
During her appearance on The Zach Sang Show this past August, Miley explained that taking a rock direction for She Is Miley Cyrus wasn't the original plan. She said:
While we wait for the album drop, I'll just leave you with this: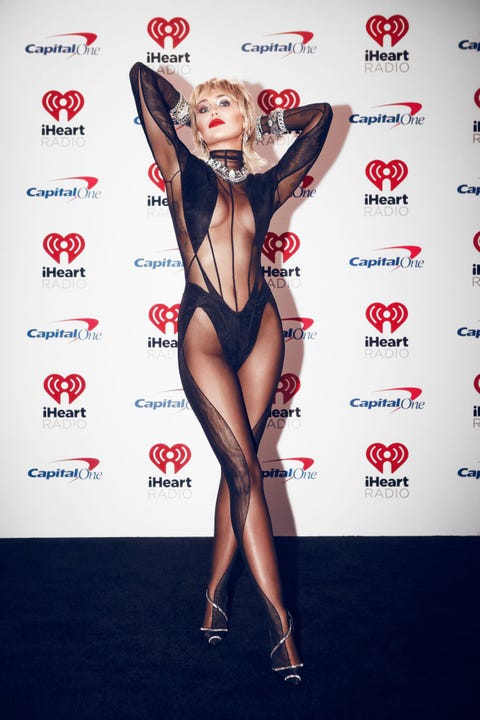 You're welcome.
Source: Read Full Article