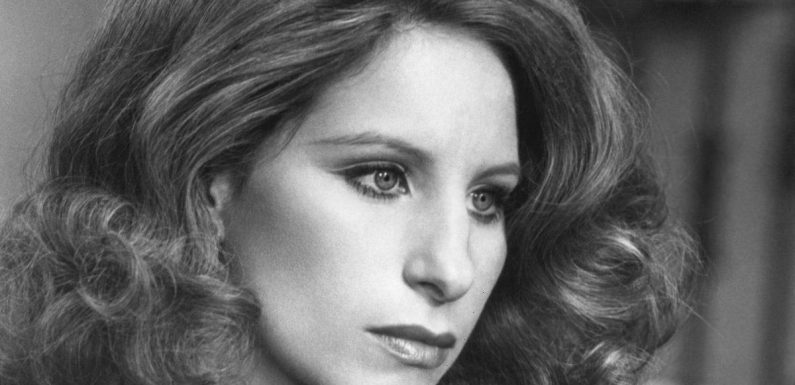 During the 1970s, Barbra Streisand recorded multiple songs by Paul Williams. Williams expected one of the songs he wrote for Streisand to be covered numerous times. He was incredibly impressed with what Streisand did with his music.
Paul Williams wrote songs for a famous 1970s movie
In addition to his solo work, Williams wrote songs for many famous artists. The Monkees, The Carpenters, and Three Dog Night all recorded his songs. During an interview with Music Radar, he said he wrote songs that were emotionally honest because those were the songs that connected with listeners. He wrote most of the songs for Streisand's emotionally charged remake of A Star Is Born.
Perhaps the most famous song Williams wrote for the film was "Evergreen (Love Theme from A Star Is Born)." He wrote the song after Streisand hummed a few notes to him. While the song is very famous, he expected another song from A Star Is Born to have an even bigger impact.
Paul Williams expected this Barbra Streisand song to be 'covered to death'
Williams really liked one song from A Star Is Born. "Most of the songs for the movie I wrote with Kenny Ascher, and the song that just killed me in the movie — I mean, I'm so proud of all of them, and I'm thrilled that Barbra and I won the Oscar and the Grammy and the Golden Globe — but the song 'With One More Look At You,' I thought it would have a life and would have much greater impact than it did," Paul said.
Williams thought many artists besides Streisand would want to cover "With One More Look at You." "Barbra's performance of the song is brilliant — one long take in close-up and she nailed it. I remember thinking, 'There's a song that's going to get covered to death,'" he said. "I was wrong. It hasn't. You never know."
The way the world reacted to the music from Barbra Streisand's 'A Star Is Born'
Despite this, someone close to Williams really liked "With One More Look at You." "When I met my wife, Marianna, 14 years ago, she said, 'You wrote my second favorite song,'" he recalled. I went, "Well, thank you very much. What's your first favorite song?' She said, 'What Are You Doing the Rest of Your Life?' by Marilyn Bergman." Williams was satisfied knowing he wrote his wife's second favorite song.
Streisand never released "With One More Look at You" as a single, so it did not chart on the Billboard Hot 100. Its parent album, A Star Is Born, became a big hit, reaching No. 1 on the Billboard 200 and staying on the chart for 51 weeks. While "With One More Look at You" was not a single, it still had an impact on Williams and his wife.
Source: Read Full Article