Are you ready to join the movement to Erase the Hate?
NBCUniversal Cable Entertainment's social impact campaign Erase The Hate is releasing a brand-new music video this weekend and E! News has a special sneak peek.
Without hesitation, Princess Nokia and Timbaland came together to perform a new original track appropriately titled "Erase the Hate."
While the beat may grab your attention at first, it's the lyrics that will keep you listening time and time again.
"Here's to the people who work every day / To make the world better, stronger and great," Princess Nokia raps in the track. "Let's stand for the people who cannot make noise / Let's stand for the people who don't have a voice."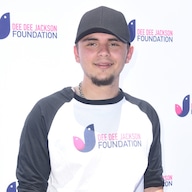 Photos
Do-Gooder Gallery
Erase the Hate was formed in 1994 to combat hate and discrimination in America. The cause has now expanded across NBCU Cable Entertainment Networks, which will air the video multiple times this weekend.
"I wanted to join this campaign more than anything simply because I have always revolved my life, revolved my music, revolved my passions around dismantling hate," Princess Nokia explained in the BTS video obtained by E! News. "I'm a champion of love. I've always been a champion of love."
Timbaland added, "I think music is the most powerful tool to cure any negativity in the world."
Learn more about Erase the Hate by visiting its website today.
Source: Read Full Article