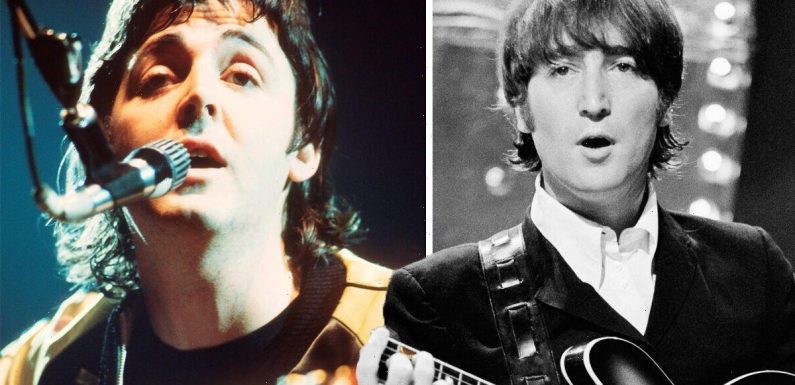 Watch the first clip from The Beatles: Get Back
We use your sign-up to provide content in ways you've consented to and to improve our understanding of you. This may include adverts from us and 3rd parties based on our understanding. You can unsubscribe at any time. More info
The Beatles released their fifth studio album, Help!, in 1965 as a soundtrack to their film of the same name. But not every song they wrote made it onto the final pressing. Behind the scenes, John Lennon and Paul McCartney wrote a plethora of tracks that were ultimately left on the cutting room floor. One entry, in particular, was a struggle for the band to sing properly, so they had no choice but to give up on it.
Lennon looked back on the deserted piece in his 1980 interview with David Sheff. He explained: "The song is a ballad which Paul and I wrote for the film, but we found we just couldn't sing it."
The Imagine singer revealed that not only did they struggle to sing it, but they "made a hash of it" while trying to record it multiple times.
He added: "So, we thought we'd better give it to someone who could do it well."
The song in question was That Means a Lot, a McCartney-penned song that required an extremely talented and versatile singer – but neither he nor Lennon felt they could do it justice.
Lennon and McCartney reportedly recorded three different versions of the song on February 20, 1965, in a studio, but all three of them were deemed unusable.
The demos of That Means a Lot were later released in 1996's Beatles Anthology 2 – but even then, it received harsh criticisms.
Music critic Ian Macdonald described the work as "a botch," before adding: "[It was] rightly excluded from the Help! album."
Eventually, Lennon and McCartney gave it away. The latter noted that he only did so because other musicians in the music industry were hounding them for new tracks written by the legendary Beatles stars.
David Bowie discusses John Lennon's sense of humour in 1999
McCartney later said: "Normally I'd try and bury these songs and not put them out, but there was so much pressure from people. They'd say: 'Have you got anything?'"
The Hey Jude singer would assure these singers: "I have, but you really don't want to see them!"
McCartney recalled that many pop stars wouldn't take no for an answer, with one assuring them he could turn the music around well.
McCartney recalled: "They'd say: 'Believe me, I think I can make a good job of it, and your name on it would be a big plus.'"
Lennon and McCartney eventually gave That Means a Lot to Texan singer-songwriter PJ Proby, another act managed by The Beatles' manager, Brian Epstein.
He released it as a single in 1965 to moderate success, reaching number 24 in the UK Singles Charts in the process.
McCartney remembered: "So PJ Proby, a friend of ours that we met during the Jack Good television show that we did, Round The Beatles, wanted to do it, so I gave it to him. He had a minor hit with it."
Instead of That Means a Lot, The Beatles released two majorly successful singles from Help!: the title track and Ticket To Ride. Both reached the number-one spot on charts around the world.
Behind the scenes, however, Lennon was enduring some personal struggles. He later described the content from Help! as his way of "crying out for help".
He went on: "Most people think it's just a fast rock 'n' roll song. I didn't realise it at the time; I just wrote the song because I was commissioned to write it for the movie … It was my fat Elvis period."
SOURCE / SOURCE
Source: Read Full Article