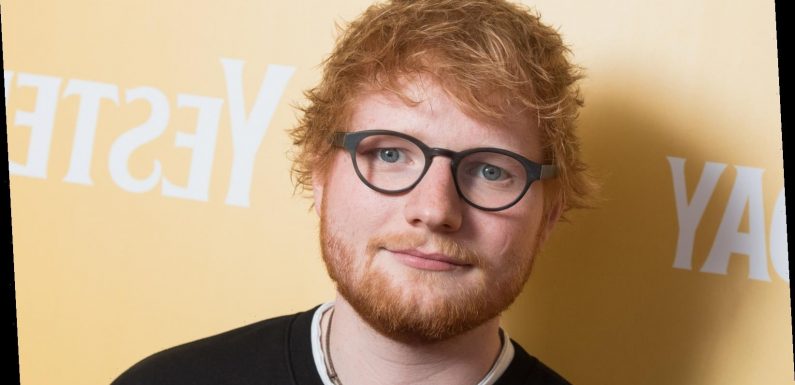 Singer Ed Sheeran has had many wildly successful hit songs, like "Castle on the Hill," "Perfect," and "Thinking Out Loud." He even once made a cameo in the TV series Game of Thrones. But he is most famous for the track "Shape of You," a catchy song that spent a record-breaking 33 weeks in the Billboard Hot 100 Top 10 in 2017.
In December 2018, Spotify announced in a tweet that the song became the first one on the platform to reach 2 billion streams. A year later in 2019, the music streaming platform declared (via the BBC) that "Shape of You" was the most-streamed song of the 2010s decade. 
While listeners couldn't get enough of the song, "Shape of You" also received accolades from the music industry. In 2018, the track won the Grammy for Best Pop Solo Performance. So, what is this incredibly successful song all about? Read on to find out the deeper meaning behind "Shape of You."
The 'Shape of You' lyrics are about a physical attraction becoming more
Ed Sheeran's "Shape of You" is a very catchy track with lyrics about how a bar hookup grows into a potential relationship, according to Genius. Sheeran sings about a woman approaching him while he drinks with his friends. In the chorus, the encounter ends up in the bedroom, and the singer describes the intensity of the initial attraction. Sheeran croons, "I'm in love with the shape of you / We push and pull like a magnet do / Although my heart is falling too / I'm in love with your body."
Based on those lyrics, it seems like Sheeran is describing a one-night stand, but the second verse details a date between the singer and this unknown woman. They go to an all-you-can-eat restaurant, "talk for hours and hours" about life and their families. Although they had a physical connection at first, Sheeran and the woman may try to pursue an actual relationship.
So perhaps the title, "Shape of You," isn't about objectifying a woman's body, but something a little more philosophical, such as how the love interest can potentially fit into his life. This could be possible, especially because Sheeran originally wanted a female artist to sing the track.
Ed Sheeran originally wrote 'Shape of You' for Rihanna
When you listen to "Shape of You" by Ed Sheeran, the beat clearly has some R&B influences — including an interpolation of TLC's "No Scrubs," for which they received a writing credit on the song, according to Quartz.
Apparently, Sheeran always had that kind of sound in mind for the track. In January 2017, he told the BBC R1 Breakfast Show that he originally wanted Rihanna to sing "Shape of You." Sheeran told then-host Nick Grimshaw, "And then I started singing lyrics like 'putting Van The Man on the jukebox' and I was like 'well she's not really going to sing that, is she?' And then we sort of decided halfway through that we were just going to make it for me."
He also didn't consider putting the song on his hit album, ÷ (Divide), until he sent it to his label at the very last minute. The label loved it and the rest is history. The song "Shape of You" may have been intended for another artist, but it seems like it was always meant to make Sheeran into a music superstar.
Source: Read Full Article