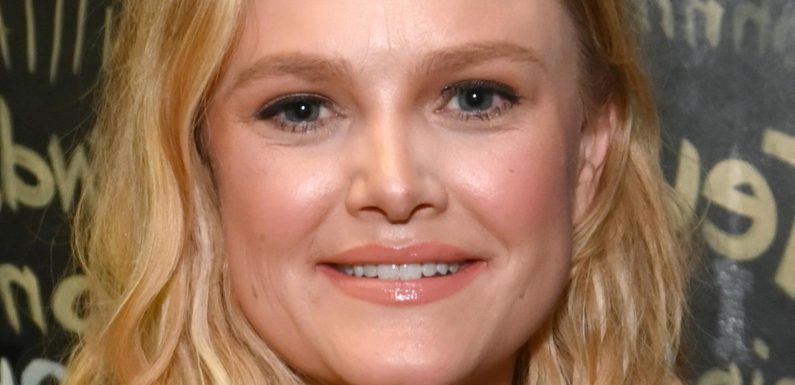 Country singer Hailey Whitters appears to be on top of the world these days. Not only did her self-released album get nominated for a CMT Music Award, she's also engaged to longtime boyfriend (now fiance) Jake Gear. It turns out that Gear did more than just put a ring on it, he also helped Whitters put together her hit album "The Dream."
While Whitters previously wrote songs for country superstars like Little Big Town and Alan Jackson, she was having a hard time finding success with her own music. She revealed to American Songwriter that "after having some morale-killing lows with the business," she hit her breaking point. She went on to explain how Gear, who works for music company BMG, helped out, saying, "I went back to waiting tables and produced this record with my longtime boyfriend, Jake Gear. Our only criteria was creating something that we believed was great."
The record went on to be the hit that Whitters was waiting for. "It's been an incredible surprise to watch how it's being received both commercially and critically," she gushed. As for what the album entails, "It's a time capsule of my time in Nashville and coming to terms with dreams and what they mean to you."
It appears Whitters' dreams are finally coming true with the release of an extended version of her album called "Living The Dream." She seems to be "living the dream" in her personal life too, thanks in part to her happy relationship.
Hailey Whitters' boyfriend proposed after eight years together
Hailey Whitters not only finally found success with her album "The Dream," but her boyfriend Jake Gear proposed to her in her native Iowa in 2020 after quite the long courtship. Gear posted a photo of himself and Whitters after they got engaged with the caption, "Yes never sounded sweeter…and was well worth the 8 year wait. Here's to forever." Whitters herself posted the same photo, but gave her take on the proposal writing, "no makeup or bra on but this guy laid some life on me last night in the field…wouldn't have it any other way."
It appears the engagement came as a surprise since not long before the proposal, Gear had asked Whitters, "Do you want a ring or a record?," according to American Songwriter. Whitters apparently chose for them to finance her self-made record instead of putting money toward a diamond. Yet clearly the couple was able to make both work!
When the two aren't gushing over their engagement, they're still frequently posting about one another. In a recent anniversary post, Gear wrote, "9 years of loving and being loved by @haileywhitters. Flew by so fast…Couldn't do life without you." As for Whitters, on Gear's birthday she posted a photo of them together where she wrote, "The last year with you has made me very co dependent on being in your presence at all times. Love you angel."
It's clear that Whitters and Gear are clearly madly in love and her new success has not changed that!
Source: Read Full Article