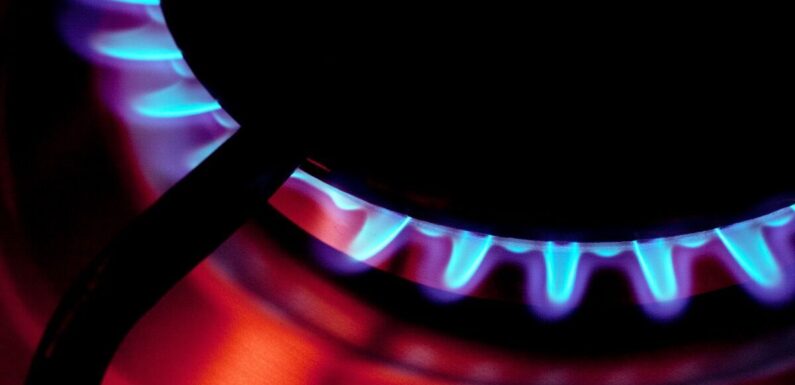 Stanford Study Finds Gas Stove Combustion Raises Risk Of Cancer
Cooking with gas hobs or ovens releases benzene — a chemical that has been associated with a higher risk of leukaemia and other blood cell cancers.
This is the warning of a study by researchers from the US, who found that combustion from a single gas ring on high or a gas oven set to 350F (176C) can raise indoor levels of the carcinogen above those found in second-hand tobacco smoke.
The team also warned that benzene can drift throughout a home, lingering for hours.
It is estimated that nearly 54 percent of households in the UK still cook with gas — or more than 14 million households.
The study was undertaken by earth system scientist Professor Rob Jackson of the University of Stanford and his colleagues.
Prof. Jackson said: "Benzene forms in flames and other high-temperature environments, such as the flares found in oil fields and refineries.
"We now know that benzene also forms in the flames of gas stoves in our homes.
"Good ventilation helps reduce pollutant concentrations, but we found that exhaust fans were often ineffective at eliminating benzene exposure."
Previous studies into the health and environmental implications of gas-burning stoves, the team said, have focussed on leaks when hobs are turned off.
One such investigation from Stanford, for example, found that gas stoves in US homes leak so much methane when not in use that they have a climate impact comparable to the carbon footprint of 500,000 fossil fuel-powered cars.
That study also found that they expose users to pollutants such as nitrogen dioxide that are known to trigger respiratory diseases.
And a meta-analysis conducted back in 2013 found that children who live in homes fitted with gas stoves had a 42 percent higher risk of developing asthma than those in homes without.
A more recent study from 2022 added to that finding, estimating that more than 10 percent of all cases of asthma in children in the US can be attributed to gas stoves.
Don't miss…
'Worm' robot camera 'makes bowel cancer screening more comfortable'[LATEST]
Global food supply 'at risk' from impact of Russian invasion of Ukraine[LATEST]
British baked beans could soon be on menu[LATEST]
We use your sign-up to provide content in ways you've consented to and to improve our understanding of you. This may include adverts from us and 3rd parties based on our understanding. You can unsubscribe at any time. More info
In the new study, Prof. Jackson and their colleagues measured benzene levels after cooking in 87 homes across California and Colorado.
Not only does benzene drift about the home having been produced during cooking, but the team found that concentrations measured in bedrooms can exceed both national and international health benchmarks.
The researchers noted that both natural gas and propane burners and over emit between 10–50 times more benzene than electric hobs — and at a rate hundreds of times higher than detected in studies of leaks from stoves that are not in use and turned off.
In contrast, the team noted that induction cooktops emit no detectable levels of benzene.
Furthermore, they detected no emission of benzene from either pan-fried salmon or bacon, with all the emissions they did record having come from the fuel used.
Paper co-author and fellow Stanford earth system scientist Yannai Kashtan said: "I'm renting an apartment that happens to have an electric stove. Before starting this research, I never thought about it twice."
He concluded: "But the more we learn about pollution from gas stoves, the more relieved I am to be living without a gas stove."
The research was funded by the High Tide Foundation, a New York-based environmental organisation.
The full findings of the study were published in the journal Environmental Science & Technology.
Source: Read Full Article