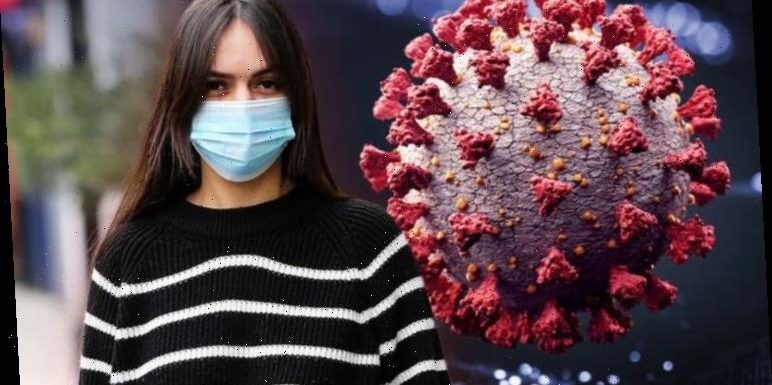 Third wave: Coronavirus infections reach 'all time high' in Poland
When you subscribe we will use the information you provide to send you these newsletters.Sometimes they'll include recommendations for other related newsletters or services we offer.Our Privacy Notice explains more about how we use your data, and your rights.You can unsubscribe at any time.
Coronavirus has been disrupting our lives for more than a year now, having first emerged in China's Wuhan City towards the end of 2019. The novel virus (SARS-CoV-2) has infected more than 127 million people globally and killed 2.78 million as of March 29, making it one of the deadliest pandemics on record. Scientists who have been working around the clock to stop the virus in its tracks have developed a number of promising Covid vaccines.
But the situation today is vastly different to what it was a year ago and Covid mutations are now being reported almost daily.
Most of these mutations appear to be harmless but experts have warned they could still make the virus more transmittable.
There is also no telling how certain mutations will behave in the long-run, particularly when new variants of the virus have already emerged.
Three worrying variants have been identified so far in the UK (B.1.1.1), South Africa (B.1.351) and Brazil (P.1).
These variants spread faster and more easily, which experts at the US Centers for Disease Control and Prevention (CDC) said could lead to more cases of COVID-19.
According to Rafał Mostowy, a biologist at the Jagiellonian University in Krakow, Poland, the almost daily mutations are a direct consequence of the virus's spread.
Each time the virus replicates inside of an infected person, there is a chance its genetic code splinters and forms a new mutation.
In short, there more people are infected globally, the more likely it is the virus will mutate into a new variant.
Dr Mostowy said: "The situation now is different from last year.
"We now have an army of variants and we hear about new mutations almost every day.
"This shouldn't be surprising. This is how evolution works, it is the biological process of cells.
"Most of these mutations are useless, harmless, and quickly removed by natural selection. But some mutations are dangerous."
DON'T MISS…
Third vaccine: Matt Hancock says Britain now working on 'third jab' [REPORT]
Covid symptoms: Scientists suggest hearing loss linked to virus [STUDY]
AstraZeneca vaccine headache: What causes Covid vaccine headache? [INSIGHT]
Unfortunately, the expert thinks it will be hard to forecast how these new variants are going to behave.
Scientists have no way of knowing whether new variants will survive or react to vaccination – or just how quickly the majority of the world's population will become vaccinated.
Consequently, Dr Mostowy fears the fourth wave of coronavirus infections is bound to strike in the autumn.
He said: "We don't know if the new, known strains, such as the British one, will calm down in the summer – like a year ago.
"We have reasons to believe the pandemic will slow down in the summer but we cannot say this with any certainty."
Chances are Covid will hang around after the pandemic and become a seasonal disease like the flu.
The one silver lining, the expert added, is this will likely be caused by weaker strains of the virus.
Dr Mostowy believes widespread vaccinations will curb the worst of the pandemic.
He said: "One of the scenarios is that SARS-CoV-2 will leave behind a range of different coronavirus variants that will circulate but won't be as dangerous because we will eliminate the worst ones with the help of vaccines."
Source: Read Full Article