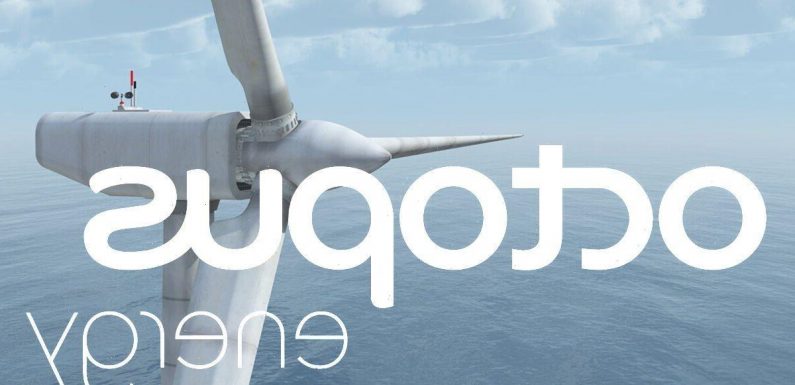 UK 'hasn't invested enough' in domestic energy says Johnson
We use your sign-up to provide content in ways you've consented to and to improve our understanding of you. This may include adverts from us and 3rd parties based on our understanding. You can unsubscribe at any time. More info
Since Russia invaded Ukraine on February 24, the UK has been looking for ways to end its reliance on Russian imports of energy. In the country's Energy Security Strategy, Prime Minister Boris Johnson announced major investments in offshore and onshore wind, nuclear, and North Sea natural gas.
Aside from these convenential renewables and low carbon sources, the UK is also investing in the development of floating offshore wind farms, with a goal to generate 5GW of energy from this technology.
Leading the way is British energy startup Octopus renewables, which has invested €7.5million (£6.4million) in floating offshore wind developer Simply Blue Group, taking a 24 percent stake to speed up the company's expansion in the UK and abroad.
Together, they are developing over 9GW of floating offshore wind projects, with 3GW focused in both UK and Irish waters.
Speaking to Express.co.uk, Zoisa North-Bond, CEO of Octopus Energy Generation commented: "We're blown away by the prospects for wind energy in the UK.
"As floating offshore wind turbines can be built in even deeper waters, it's an important technology to include so we can harness even more of the UK's significant wind resources.
"It will be a vital part of the UK's renewable energy mix as we help accelerate the country's energy independence and reduce reliance on gas once and for all.
"We need a variety of renewables to deliver net zero and the combination of onshore wind, offshore wind and floating offshore wind is a truly powerful mix covering a huge range of terrains and possibilities."
Floating offshore wind farms, which are built much further away from coasts and can potentially harness stronger winds.
According to Simply Blue, 80 percent of Europe's offshore wind resource is located in waters of 60 metres or deeper.
Harnessing more floating offshore wind farms in the UK would only boost the country's position as a major wind energy generator.
Aside from accessing higher wind speeds, these floating farms also increase yield and capacity factors leading to that "competitive Levelised Costs of Energy (LCoE)".
Simply Blue has two major floating wind farms currently in the pipeline for the UK.
DON'T MISS:
Shark mystery as super-rare 'living fossil' with 300 teeth found [REPORT]
How the UK, US and their allies could respond to a nuclear attack [INSIGHT]
India comes to Russia's rescue AGAIN as coal imports soar [REVEAL]
The first of which is the Salamander Project, to be built in the North Sea off the coast of Scotland, and the second is Nomadic Offshore Wind, which will be located between North Ireland and Scotland.
Simply Blue Group told Express.co.uk: "Solving our future energy needs in a sustainable way has become a critical goal for the world and Simply Blue Group is at the forefront of this effort.
"Floating offshore wind has incredible potential to deliver affordable, clean energy at a significant scale in the UK and will produce a significant economic benefit for local economies and coastal communities.
"It is key to addressing the climate, energy, and food security crisis worldwide."
Source: Read Full Article