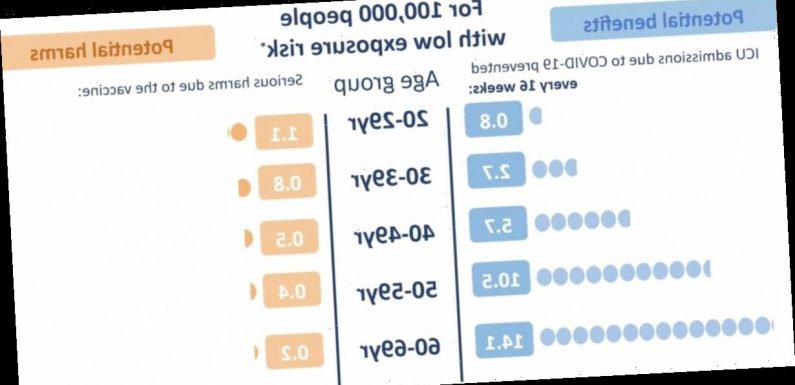 The UK is to offer alternatives to the AstraZeneca vaccine to under-30s over reports of blood clots.
Officials say the "suspected" side effect is very rare, and vaccine benefits still outweigh risks.
But they said the decision was made as young people face more risk of clots and less from COVID-19.
The chart above, made by the UK Medicines and Healthcare products Regulatory Agency, shows this balance of risks.
See more stories on Insider's business page.
Get the latest coronavirus business & economic impact analysis from Business Insider Intelligence on how COVID-19 is affecting industries.
Source: Read Full Article