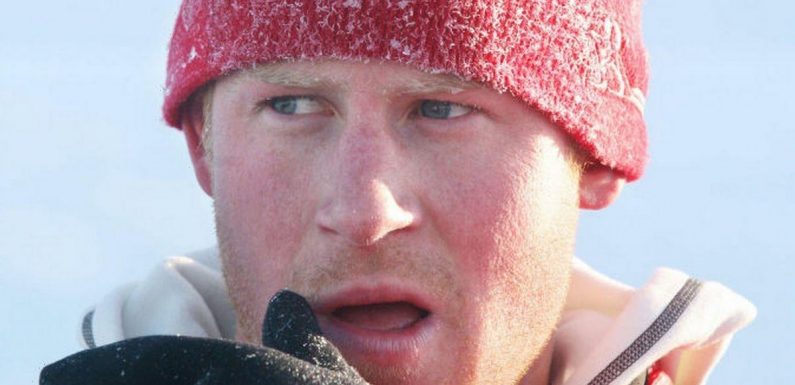 Bookmark
Don't miss a thing! Sign up to the Daily Star's newsletter
We have more newsletters
Prince Harry bought himself a bespoke "c**k cushion" to prevent him from getting frost bitten penis again, the Duke of Sussex has claimed.
Writing in his tell-all memoir Spare, which released tomorrow (January 10), Harry reveals his plans to keep his "todger" frost free.
He sheds light on how he avoided getting a frostbitten penis during a mountain trek, having previously suffered one before.
READ MORE: Prince Harry remembers 'unforgettable smell' of costume shop he bought Nazi outfit from
The world has been left reeling by the confession from the Duke of Sussex that he was suffering with a "frostbitten penis" during brother Prince William's wedding to Kate Middleton.
Among the many revelations from the book he recalls suffering from frostbite on his ears, cheeks and "todger" during a 200-mile Arctic walk for Harry's Walking with the Wounded expedition.
The trek took him to the North Pole alongside four ex-servicemen who were injured in Afghanistan, and raised £2million for the Walking with the Wounded charity during the 13-day trip in March 2011.
However, he revealed that he was still suffering from frostbite the following month, as he stood by William's side during his wedding to Kate on April 29, 2011.
Kate Middleton lookalike reveals she can't work with 'Prince Harry' or 'Meghan' anymore
Nursing injuries to his ears and cheeks, the Prince was more worried about another area that faced the brunt of the Arctic cold, as he wrote: "While the ears and cheeks were already healing, the todger wasn't.
"It was becoming more of an issue by the day".
And now, in a new extract, Harry talks about how he tried to avoid it happening again during another trek, this time to the South Pole.
And he went on a trek on his 30th birthday so that he could "get away from birthdays, get away from everything".
He writes, via a ghostwriter: "People warned me that the South Pole was even colder than the North.
Prince Harry's popularity hits record low just before his book finally goes on sale
"I laughed.
"How could that be possible?
"I'd already frozen my penis, mate – wasn't that the very definition of the worst-case scenario?
Also, this time I'd know how to take proper precautions – snugger underwear, more padding, etc.
"Better yet, one very close mate hired a seamstress to make me a bespoke c**k cushion.
"Square, supportive, it was sewn from pieces of the softest fleece and . . . enough said."
To get more stories from Daily Star delivered straight to your inbox sign up to one of our free newsletters here .
READ MORE:
For more of the latest news from the world of the Daily Star, check out our homepage

Inside new home of real-life Mowgli who ate grass and was bullied into the jungle

Giant £900m cruise ship saved from scrapyard bought by Disney for knockdown price

Ex-WWE star Sasha Banks makes 'f***ing surreal' Japan debut after walking out of company

Inside the off-grid Russian village where dead Wagner mercenaries demand to be buried
Prince Harry
Prince William
Snow
Kate Middleton
Source: Read Full Article