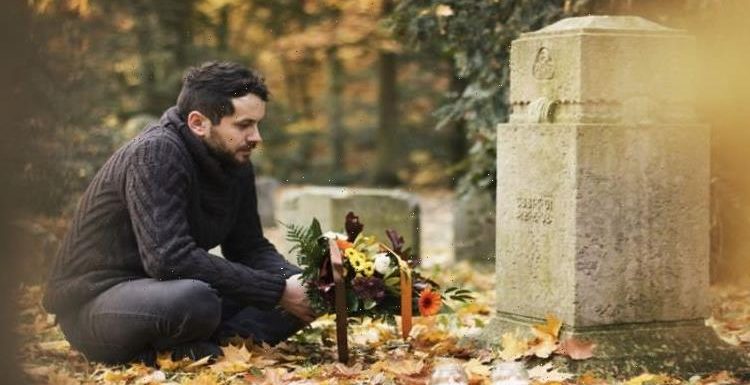 We use your sign-up to provide content in ways you've consented to and to improve our understanding of you. This may include adverts from us and 3rd parties based on our understanding. You can unsubscribe at any time. More info
Matt – or @sixthformpoet as he is known on Twitter – shared the story of how he met his wife. His story begins with him visiting his father's grave quite frequently and noting that the grave directly next to his dad's was never adorned with any flowers or visited by anyone. Over time he became increasingly curious and looked at the gravestone and realised it belonged to a 37-year-old man who had died on Christmas day.
Matt said: "He never had flowers. Died on Christmas Day aged 37, no one left him flowers and now there is a pop-up florist in the grave next door. So, I started buying him flowers. I know it sounds weird but I came to think of him as a friend."
Beginning to question whether he shared some kind of unknown connection with the man and thinking of what could have brought them together, Matt decided to Google him to see if he could discover a little more about him.
What he wasn't expecting to discover was that the man was in fact a murderer. No need to adjust your glasses, you did in fact read that right, a murderer.
He murdered his wife and her parents on Christmas Day and then jumped in front of a train going through Balcombe tunnel.
He added: "That was why no one ever left him flowers. No one except me. I left him flowers every couple of weeks for TWO AND A HALF YEARS."
Now, Matt felt guilty for the murderer's victims and felt as though he owed them an apology. so he sought out where they were buried and went to make things right after the ordeal.
As he was mid-graveside apology, a woman suddenly appeared behind him and enquired who he was and why he was talking to the graves of her aunt and grandparents.
DON'T MISS
Macron refuses to meet Boris as French 'crossing street to pick fight'[POLITICS]
Bradford child sexual abuse: 19 men arrested in major investigation[UK]
Prince Harry 'past point of no return' as Queen slams Megxit door[ROYAL]
With no way out of this one, Matt had no other option than to explain the predicament that he had found himself in. The woman remarked that she found it weird yet "quite sweet" and somehow the mood must have shifted because Matt asked her out for a drink.
Matt added: "Incredibly, she said yes. Two years later she said yes again when I asked her to marry me."
Matt's incredible story exploded on social media when he posted it back in 2019, and to date has almost 600,000 likes and 300,000 retweets.
Source: Read Full Article