Vince McMahon may not be seen as the iconic Chairman of WWE on-screen anymore but he is definitely still pulling the strings backstage. McMahon has one of the greatest brains in the wrestling business; the issue is that he's out of touch with reality and some of the segments that he scripts for his superstars are somewhat laughable. McMahon has always had his favorites. He always knows which guys he wants to be at the top of his company. Guys like The Rock, John Cena and Roman Reigns have been his kind of guys in the past but they aren't stars that the WWE Universe has always been able to connect with.
Over the past few decades, McMahon has always been able to dictate who the tops guys in the company should be, but fans are much smarter in the current generation and they've decided that they want to cheer for who they like, rather than who McMahon wants them to like. For the first time, superstars are becoming popular without McMahon's help and the stars that he's trying to push are failing. It's an interesting time to be a wrestling fan because this has definitely been an era that has seen the WWE Universe voice their opinion.
The following list looks at 10 stars who Vince McMahon is still trying to get over, and 10 who don't need his help. These are some of the most underrated stars in the company, but already have the backing of the WWE Universe.
20

Vince McMahon's Project: Mojo Rawley
Mojo Rawley has been good friends with Triple H throughout his career and it's this relationship with the WWE COO has allowed him to find a place on the WWE roster despite not being well liked by the WWE Universe. Rawley is a star who had no prior experience in the wrestling world before he was signed to WWE, but his alliance with Zack Ryder when they formed The Hype Bros was something that allowed him to push forward on the WWE roster.
Rawley and Ryder split up last year and he has now been drafted over to Raw, where he was the man who unsuccessfully answered Seth Rollins' open challenge last week.
Rawley is also a former winner of the Andre The Giant Memorial Battle Royal, but he is someone that many fans don't find entertaining at all. Sportskeeda reported that there were good things to come for Rawley following The Hype Bros split back in December, but these things are still yet to come for the former NFL star. As with many of Vince McMahon's projects over the past few years, Rawley will definitely continue to be pushed to the main event level regardless of how the crowd reacts to him.
19

Under-Appreciated: Luke Harper
Luke Harper made quite the impact on the Independent Circuit before he was signed to WWE under the ring name Brodie Lee. Harper has since been best known for his alliance with The Wyatt Family throughout his almost six-year run in WWE, even though it was obvious that Harper was the best wrestler in the group. The former Intercontinental Champion is currently aligned with Erick Rowan and they are known as The Bludgeon Brothers, but it appears that this team is not one that the company wants to be one of their best.
Harper is one half of the SmackDown Tag Team Champions, but he and Rowan haven't capitalized on their WrestleMania win over the past month and didn't even defend their Championships at Backlash.
It is unknown why these Champions were kept off the card, but the decision has definitely dented their momentum. AuburnPub claimed that Harper was once one of WWE's biggest prospects when he was part of The Wyatt Family, but because Harper doesn't look the way that WWE wants their main stars to and his in-ring ability isn't aesthetically pleasing, WWE has pushed him into tag team wrestling and this is where he has been forced to make his mark in recent years.
18

Vince McMahon's Project: Jinder Mahal
Jinder Mahal is in his second run with WWE right now after being released as part of budget cuts back in 2014 but then resigned following the WWE Draft back in 2016. Mahal was pushed to the apex of the WWE ladder last year when he became WWE Champion, but it was claimed by Pop Culture that the Indian star was only given this opportunity because the company wanted to grow its fanbase in India.
The Mahal project wasn't a successful one according to the WWE Universe, but he attracted one supporter in Vince McMahon throughout his reign as Champion who was reported to have been "very happy" with his reign.
This could be why he was able to win the United States Championship at WrestleMania, only to drop it a week later when he was moved over to Monday Night Raw. Mahal has recently started a feud with one of McMahon's favorite stars, Roman Reigns, which proves just how much of a fan the WWE Chairman is. Mahal even revealed to SEScoops that his relationship with Vince McMahon was a good one. It appears that the former World Champion could be back in the main event picture once again thanks to his relationship with The Boss.
17

Under-Appreciated: Samoa Joe
Samoa Joe is a former NXT Champion and someone that Triple H decided to bring into WWE after years of Vince McMahon overlooking Joe and his talent throughout his domination in Impact Wrestling.
Joe is a veteran of the wrestling business and one of the only men in the company who could be seen as a legitimate threat to Brock Lesnar's record-breaking Universal Championship reign, but he isn't being given the opportunities that he deserves.
GiveMeSport reported last year that when Vince McMahon first saw Samoa Joe wrestle he just thought that he was a "fat Samoan" and wasn't prepared to take the gamble with him in his wrestling promotion. Joe has been very much a Triple H project throughout his career, which is why he was aligned with the WWE COO when he was first promoted to the main roster, but he's recently started to push forward in the company on his own. Joe is one of the most talented wrestlers that WWE has right now, but it appears that he's someone who's never going to be given the chances that he deserves because McMahon can't see past his own criticisms and he doesn't believe that Joe looks the way that a WWE main eventer should.
16

Vince McMahon's Project: Big Cass
Big Cass is another former football player that was brought into the company and then aligned with Enzo Amore, the duo found success in NXT alongside Carmella for a number of years before the company decided to break the team up. Amore then went on to find success in the Cruiserweight Division, but an injury forced Cass onto the sidelines for almost a year.
Cass recently made his return to WWE following injury, but the things that have held him back in recent years continue to cause him problems. Cass can't cut a promo at all and it means that he comes across as quite a bland performer, but because he has the look that Vince McMahon likes he has been given a lot of opportunities that many other wrestlers wouldn't have been given.
Cass is obviously one of Vince's favorite stars because he was given Daniel Bryan when he made his return from injury, which is a huge boost for someone who has only had a handful of matches since his break up with Enzo.
WhatCulture even voted Big Cass as one of the most boring wrestlers of 2017, which shows the kind of impact he had on the WWE Universe last year.
15

Under-Appreciated: Cesaro
Cesaro has proved on a number of occasions that he is one of the best wrestlers in the company, but he isn't someone that Vince McMahon likes to watch since he believes that Cesaro doesn't connect with the WWE Universe.
Cesaro's ability in the ring has never come into question but it appears that his promo delivery and connection with his fanbase isn't something that the company is happy with.
The former Raw Tag Team Champion is never going to be pushed into the main event picture surrounding the WWE Championship at any point in the near future because of his earlier issues, but he continues to show that he has the ability to be a solid mid-card talent. Throughout his feud with Sheamus a few years ago, he proved his adaptability and showed that he was able to connect with the WWE Universe when the "Cesaro Section" became a huge part of the WWE Universe. Sportskeeda reported last year that there was only one reason why Cesaro wasn't being pushed into a prominent position on WWE TV and that was Vince McMahon, which is harsh since he has all the skills to become a legitimate contender for that WWE Championship.
14

Vince McMahon's Project: Randy Orton
Randy Orton has had a lengthy career in WWE over the past few decades because his father had a huge pull in the company when he was younger. This could be why Orton was able to become the youngest ever World Champion just a few short years into his career and why he has been able to retain such a prominent position in the company throughout his career.
Orton hasn't been a star that is relevant in the company for a long time. Many fans believe that he is hanging onto something now because he isn't prepared to retire from the business, but the company is still happy to push him forward.
He was last year's Royal Rumble winner, was able to win the WWE Championship at WrestleMania 33, and then walked into this year's WrestleMania as the United States Champion. Despite the fact that even Forbes believe that Orton is in desperate need of a character change, he continues to be pushed to the top of the company because Vince McMahon believes that Orton is the perfect person to be seen as the face of his company. Orton will be looking at retirement in the coming years, which means that at some point someone will need to take his place as one of the biggest stars of the company.
Featured Today
8 Things Fans Can Find In Vince McMahon's Home (And 7 In Hunter And Stephanie's House)

15 NFL Players Who Won The Jackpot With Their GF (6 Who Ran Out Of Luck)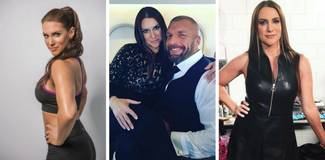 18 Things About Stephanie McMahon That Only Triple H Could Tell Us

13

Under-Appreciated: Andrade "Cien" Almas
Many of the WWE Universe will currently be unaware of the talent that Andrade "Cien" Almas will bring to WWE because he hasn't made his debut on the main roster yet. The former NXT Champion is set to make his long-awaited debut next week on SmackDown Live and the WWE Universe have no idea what is coming.
Almas defeated Drew McIntyre to become NXT Champion back at NXT Takeover: War Games, before defending his Championship earlier this year in Philadelphia in a match that was widely considered to be the greatest in NXT history and the only NXT match that Dave Meltzer has given five stars to. WhatCulture reported that this match was the first high rating that WWE had achieved in more than seven years, which then rendered both Almas and Johnny Gargano as two of the greatest prospects in the developmental brand. While Gargano has remained behind to steer NXT into a new era, Almas has been pushed forward onto the main roster and will now be forced to prove that he deserves to be there. Almas' last appearance on the main roster was in the Royal Rumble back in January, where he showed that he was definitely a future star.
12

Vince McMahon's Project: Bobby Lashley
Bobby Lashley is another star who is in his second stint in WWE after he was released from the company almost a decade ago and he has since been able to make a name for himself in Impact Wrestling. Lashley also has a background in MMA, which is why the company was open to resigning him since he's the perfect challenger for Brock Lesnar in the future.
Lashley has only been back in the company for a month, but he hasn't had the impact that the company was hoping for because of the botches that he has been responsible for already and the fact that he hasn't stood out at all.
Lashley was the man who was chosen by Donald Trump back at WrestleMania 23 to fight Umaga in a match where his hair was on the line. McMahon lost the match and was forced to have his head shaved. It appears that he and Lashley have been good friends since that match and now he is going to be pushed to the top of the company once again. There are other talented stars in the company right now who deserve to be the man to finally dethrone Brock Lesnar, but it appears that McMahon will always have his favorites. Forbes claimed that Lashley's current run could be much better than his previous stint but so far "The Dominator" hasn't done anything to back up such promise.
11

Under-Appreciated: Buddy Murphy
Buddy Murphy is a former NXT Tag Team Champion and a current star on the 205 Live roster, but because of his relationship with Alexa Bliss and his regular appearances on Total Divas, he has only become recognized as Alexa's fiancé. Murphy himself is a hot prospect in WWE and someone who could be heading towards that Cruiserweight Championship in the near future.
Buddy has been working hard over the past few years to ensure that he could cut down to 205 and join the Cruiserweight brand because his wrestling career means everything to him.
It was revealed on an episode of Total Divas earlier this year that if Murphy was cut by WWE then he would have to return to his native country of Australia because he's on a work visa. Being in this kind of position has definitely lit a fire underneath the former star and seen him rise through the ranks to become one of the most popular stars in the 205 Live division. Murphy isn't someone that the officials backstage in WWE are paying much notice to right now, but he will start creating waves in the future when his potential is finally seen by the right people.
10

Vince McMahon's Project: Baron Corbin
Baron Corbin is a former football player who made the switch over to WWE back in August 2012, merely two months later he made his live event debut despite the fact that he had no prior wrestling experience when he joined WWE. There's no doubting that Corbin was someone that Vince McMahon liked the look of, but there is an argument for the fact that he could have been pushed up too soon.
Corbin's introduction to the main roster was as part of The Andre The Giant Memorial Battle Royal back at WrestleMania 32, a match that he went on to win.
Corbin later went on to win the Money in the Bank contract later that year, but unsuccessfully cashed it in when it was reported by GiveMeSport that he had upset a number of officials backstage. Corbin took his punishment well and has been able to bounce back from it as a former United States Champion and is now on the Raw roster. It's obvious that Corbin will now be the subject of a push on Monday Night Raw because he's someone that McMahon wants to be a star and most of the time Vince McMahon gets what he wants.
9

Under-Appreciated: Bray Wyatt
Bray Wyatt has been a prominent face on the WWE roster over the past few years, but he's someone who has also been the subject of some bad luck and bad timing. Wyatt has a natural ability to set a scene with his promos and has become known as one of the best stars on the mic as a result, but his in-ring ability isn't on the same level.
Wyatt led the Wyatt Family to a number of historic victories, including a number of wins over The Shield throughout their reign of dominance, but as a singles star he was only able to lift the WWE Championship at Elimination Chamber back in 2017, before Randy Orton took the Championship away from him at WrestleMania the following month. Wyatt's personal life then became public information and led to WWE turning him into a jobber for a number of months before he was finally given a fresh start with a feud with Matt Hardy. Wyatt's WWE career was looking so bad earlier this year, that GiveMeSport warned that he was about to make history in the worst possible way, something that he followed through on when he wasn't booked at WrestleMania 34. Wyatt could be one of WWE's standout stars if he was given the chance, but it appears that he isn't a star that Vince McMahon wants to give his backing to.
8

Vince McMahon's Project: Brock Lesnar
Vince McMahon and Brock Lesnar have always had a fantastic relationship, which is why The Beast Incarnate is able to break CM Punk's long-standing WWE Championship reign record in the coming weeks. There aren't many other stars who are able to pick and choose which events they want to attend or when they will defend their Universal Championship, but it appears that Lesnar has been able to hold WWE to ransom in recent years.
Lesnar has been a dominant force on WWE TV but he has also been glancing over at UFC recently in the hopes that he can return to Dana White's company while also working for WWE.
There are a number of stars in WWE who could have taken Lesnar's place over the past year and been able to defend the Universal Championship more often than the former UFC Champion has ever since he picked it up back at WrestleMania 33. It was recently speculated by Bleacher Report that Vince McMahon and Brock Lesnar were in a heated altercation following his WrestleMania victory but he was still able to retain his Championship at The Greatest Royal Rumble, which shows that Lesnar obviously has a strong relationship with The Chairman.
7

Under-Appreciated: Chad Gable
Chad Gable came to WWE without any professional wrestling training, but he did make it to the 2012 Olympics as an amateur wrestler before he decided to switch his career path. Gable is a former NXT Tag Team Champion and SmackDown Tag Team Champion, but he was recently moved over to Monday Night Raw without his partner Shelton Benjamin, which has left him to go it alone.
Gable has incredible upper body strength and has been able to show this off with his German Suplexes throughout his career. Gable has also been able to have some standout matches against some of the top talents in the company in recent months, but he still hasn't been given the opportunities he deserves. Bleacher Report stated that Gable was one of SmackDown Live's brightest stars earlier this year, but the company has failed to equalize on the fact that they have a star in their midsts that is capable of some of the most impressive in-ring moves. Gable should be given the chances he deserves on Raw now that he's been transferred, but so far it doesn't seem as though the company has any big plans for the former Champion moving forward.
6

Vince McMahon's Project: Ronda Rousey
Ronda Rousey first appeared in WWE back at WrestleMania 31 when she was part of a segment that included Triple H, Stephanie McMahon and The Rock. It took WWE almost three more years before they were able to sign Rousey to a contract and allow her to compete in the WWE.
Rousey is one of the company's biggest stars right now and they've been trying to push her forward over the past few months into someone that the WWE Universe will accept.
Her first feud was against the biggest heel in the company Stephanie McMahon and she has since moved on to be part of a feud with Mickie James. It could be argued that Rousey is someone that Triple H and Stephanie have been trying to push forward rather than The Chairman, but McMahon has to approve all of their decisions, so he was definitely behind her signing as well. Rousey has followed through on all that the company promised so far, but she has a long way to go before she is seen in the same conversation as many of the top stars in the business right now. Wrestling Inc confirmed earlier this year that Rousey was finding it hard to be accepted by the WWE roster, something that could change in the future.
5

Under-Appreciated: Kevin Owens
Kevin Owens could be seen as one of the best heels in the company right now, he's someone who has been able to headbutt the Chairman in the center of a WWE ring as well as completely dominate SmackDown Commissioner Shane McMahon a number of times, without meeting any kind of punishment. Wrestling Inc even reported that Vince McMahon was unhappy with his match at WrestleMania 33, which can't have been pleasant.
Owens promo ability is well-known since he remains in character on Twitter as well and has always been someone who puts haters in their place. Owens was a star on the Independent Circuit before he joined WWE and has been able to lift a number of Championships in the company in recent years including the Universal Championship and the NXT Championship when he was down in NXT. Owens and his best friend Sami Zayn were recently moved over to Monday Night Raw but they work so well as heels that it appears that the company would prefer for both men to be seen this way. As a heel Owens is unable to show off just how good he is in the ring, which means that many of the WWE Universe has no idea that Owens can perform at the highest level when he's allowed.
4

Vince McMahon's Project: Jason Jordan
Jason Jordan was once seen as one of the most promising stars on NXT's roster before he was promoted to the main roster. Jordan was then chosen to be part of the storyline with Kurt Angle when he was looking for his long-lost son, but rather than pushing forward his career as many thought this would, it made Jordan one of the most hated stars on the roster ahead of his injury.
Jordan has been out of action over the past few months and it is hoped that he would return as a face so that he could at least rejoin his former partner Chad Gable. Jordan was given a lot of opportunities when he was moved over from Raw because he was seen as the son of the Raw General Manager and even though he came up short, he proved that he deserved to be in that position. The only thing WWE has gotten wrong with Jordan so far is his character. The WWE Universe will never accept him as the star that Vince McMahon is trying to turn him into if his character isn't given a reboot. Forbes agrees with this assessment and lists Jason Jordan as one of the stars who are in dire need of a character change in the near future.
3

Under-Appreciated: Daniel Bryan
Daniel Bryan has been an underdog throughout his WWE career, but the former World Champion was able to get the backing of the WWE Universe and force the company to take him seriously, but it was too late for him to make his career work at that point, since he was forced to retire not long afterwards through injury.
Bryan's story took an interesting turn earlier this year when it was revealed that he had been cleared for competition after more than two years on the sidelines. Bryan has been on fire since his return but was defeated this week by Rusev, which means that he won't be part of this year's Money in the Bank ladder match.
Bryan was someone who always worked hard for everything he had during his first run with WWE and it appears that he will be forced to do it again this time around. The WWE Universe has always backed Bryan but WWE have never wanted Bryan to be one of the faces of the company, which is why he has become one of the most underrated wrestlers in the company over the past few years. Quora even revealed that they believed Bryan was one of the most underrated wrestlers of all time.
2

Vince McMahon's Project: Roman Reigns
There isn't a man in WWE that has been pushed to the main event level like Roman Reigns. Ever since The Shield split back in 2014, Reigns has been the one who Vince McMahon has wanted as his top guy and he will stop at nothing to ensure that this is something that he achieves.
It was thought that Reigns would finally reach the top of the company when he defeated Brock Lesnar at WrestleMania 34, but he was unable to win the match or the rematch at The Greatest Royal Rumble a few weeks later.
These events have left many fans wondering whether or not Roman will find his way back into the title picture in the near future. Forbes even suggested that WWE's best option now was to push Braun into the title picture instead since the WWE Universe are already behind The Monster Among Men. It is thought that Reigns would find a way into the Money in the Bank ladder match next month and that could be his route into the Universal title picture. Reigns has been a star who has been destined to become a huge star ever since it was revealed that he was related to The Rock, so it's unlikely that McMahon will give up trying to push him as the next face of the company any time soon.
1

Under-Appreciated: Rusev
Rusev is a former United States Champion who was once considered to be one of the best heels in the company when he was first promoted to the main roster and embarked on a feud with John Cena. It was well known at that point that Vince McMahon tried to break up Lana and Rusev because he didn't believe that the couple belonged together, and Rusev has been pushed down the ranks in the company ever since.
Ever since his return to action following injury in the summer of 2017, Rusev has been trying to push his career forward on his own and when he teamed up with Aiden English and became known as Rusev Day, the two realized that they had struck gold.
Rusev isn't someone that The WWE Chairman wants to push and GiveMeSport even reported that the company was editing out Rusev Day chants a few weeks ago. After months of the WWE Universe chanting for the star, it appears that the company is finally willing to give him a chance since he defeated Daniel Bryan this week on SmackDown Live to qualify for the Money in the Bank ladder match, something that could finally lead him to the WWE Championship.
Source: Read Full Article