Scarlett Johansson would be a great inspiration to anyone that wants to "have it all." In fact, having it all was Johansson's motto when she became pregnant with her daughter, Rose. As a mother, Johansson has managed to juggle motherhood and a major film career. Maybe it's just because she wants it more but she sure does make it look easy.
She is a major blockbuster star especially when it comes to the Avengers franchise. She has been kicking butt with the boys for years now and it's gotten to the point where her daughter thinks that she's a real Superhero. "If you ask her what I do for a living, she says, 'Mommy's a superhero,'" Johansson, 33, told Ellen DeGeneres. "We had taken a break in shooting Infinity War because it was an extremely long shoot. I was going into the office — I was not doing anything film related, I was like, 'See you later, honey, Mommy has to go to work.'" It certainly can't hurt that your child thinks you are a superhero. "And she was like, 'Who are you fighting?'" mimicked the star with a laugh. "I don't know if that's a good thing, but yeah, she thinks I fight people for a living."
20

She Picks Parts She Loves 
When it comes to juggling work and motherhood, some actresses just choose parts that they want instead of just taking any screenplay that comes their way. She is at the height of her career and is now able to pick and choose the projects she wants.
"Maybe I'll be more discerning with the parts that I choose because it takes me away from my home, but I'm very lucky I have a gig that I can kind of parent and work at the same time, for now, not many people get that."
We wonder if she'll take a break from acting after all the Avengers movies are done.
19

it's a gift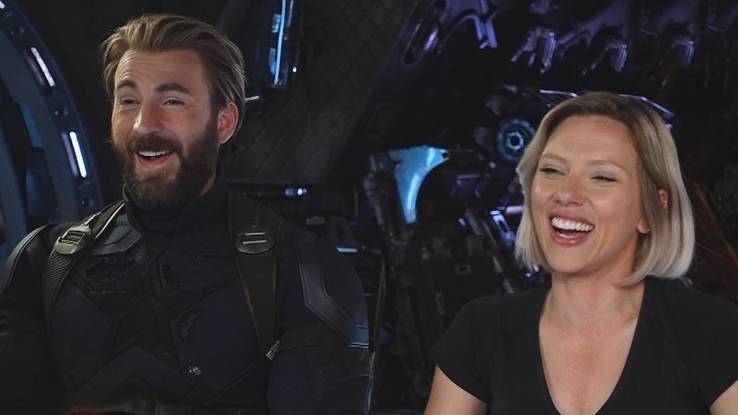 Sure, Johansson may make it look easy, but anyone who has been a working mother, especially a single mother, knows that the juggle is anything but easy.
"I don't profess to know anything about parenting, anything more than anybody else. [But] being a working mom is an incredible challenge, and it's an incredible gift,"
Johansson said. She doesn't seem to be willing to stop either. Some actresses have gone away from Hollywood in order to raise their children, but Johansson is determined to make it work.
18

Sometimes it means taking her daughter to work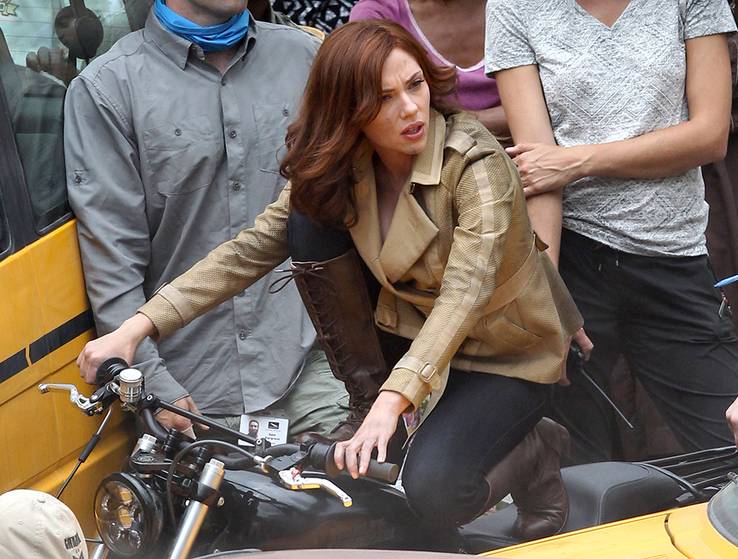 Scarlett Johansson wouldn't be the first celebrity mom to take her child on set. It's that struggle of wanting to be with your child, but at the same time, you also need a paycheck. Many actresses have to worry about their careers disappearing if they take time off to raise their children. Johansson is at the height of her career, so the last thing she wants to do is lose momentum. But she loves being a mom, so the struggle exists.
17

She's Discovering Her Daughter's Personality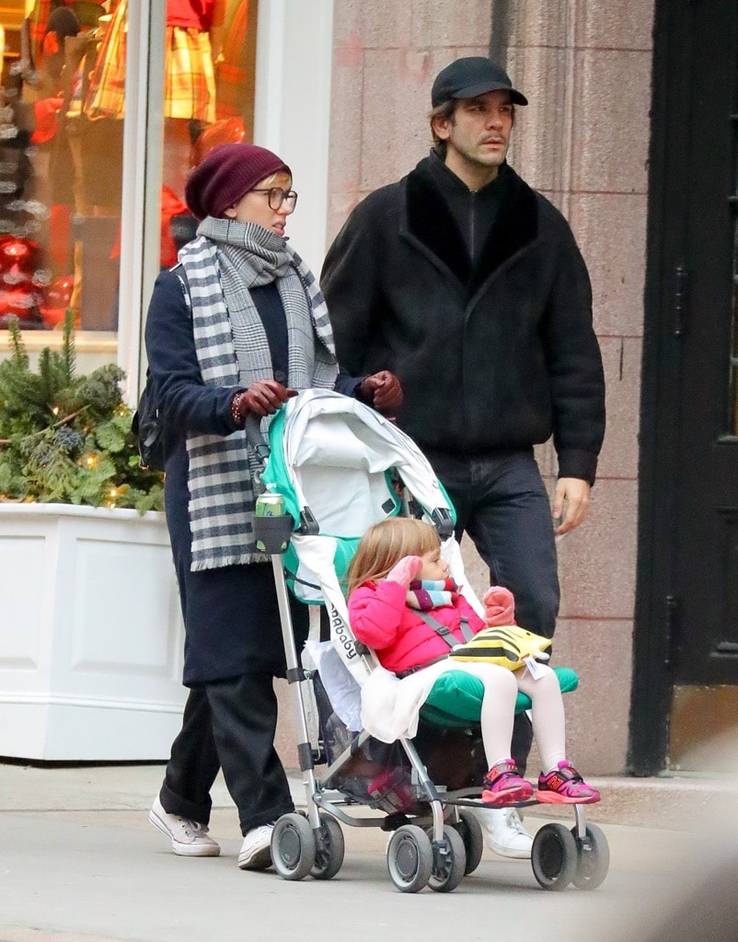 This photo shows Scarlett with her ex-husband, Romain, as they walk around with their daughter. The two try to co-parent as best they can considering they live in different countries. As Rose gets older, Johansson is discovering the girl has a very different personality than her. She's "painfully girly," joked her mom, as she explained that Rose loves princesses and fancy dresses.
"She wants to wear the princess dress to bed, she wants to wear it to school and it's filthy,"
Johansson said. "And New York is not the best place to have fabric dragging around behind you. But she's a princess-obsessed little girl."
16

It's Not Always about Work For Johansson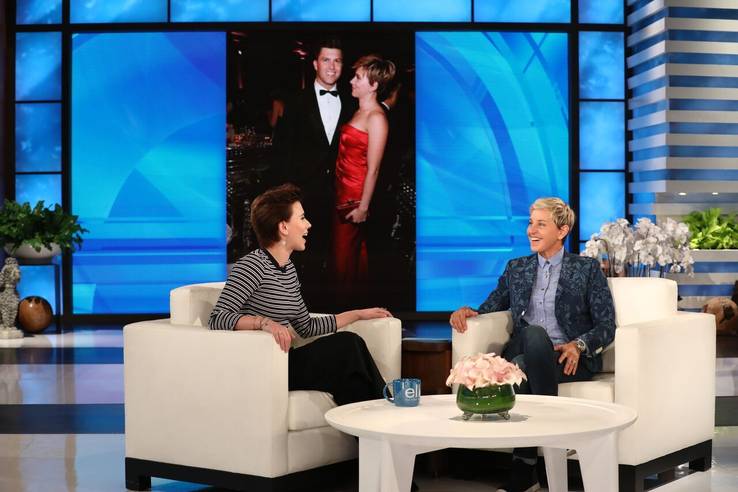 Scarlett Johansson always makes sure to take the opportunity to spend time with her adorable daughter when she isn't working. For a woman that wants it all, she seems to be doing a pretty good job of it. She is dating Colin Jost and it looks like Johansson is getting everything she wants in life.
"There must exist a world in which I can balance those things, be able to raise a family, and still make a film a year, or work on my own, develop things, do theatre. I want to be able to have it all,"
said the star. "It seems so stressful to not be able to spend time with your family because you're constantly chasing the tail of your own success."
15

There Are Times She Feels Guilty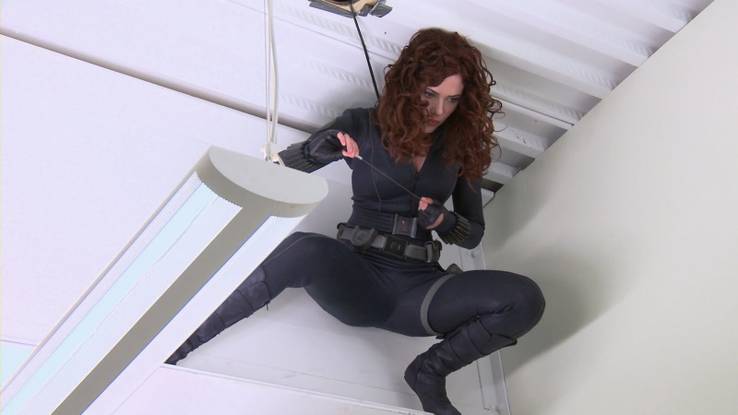 Welcome to motherhood. How unfair is it that we have to feel guilty as mothers just because we want to have a career as well? Just because she's a celebrity, it doesn't mean Johansson feels any less guilty for not always being able to be home with her daughter.
"I think you always feel a little bit of guilt. If you're at work, you feel like you're missing out on those special moments with your kid.
If you're with your kid, you feel like you're not giving enough to your job. It's a balance."
14

She Admits It's Not Easy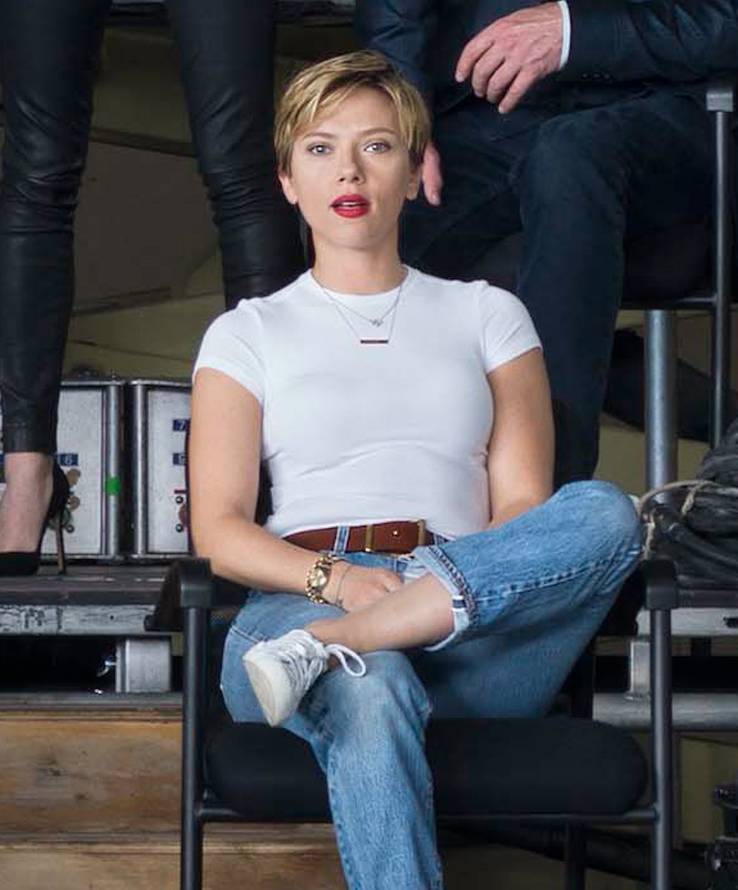 For anyone who is a mother and has a career, we can all understand the struggle. The moment that she got pregnant, Johansson stated, "I want it all!" But once she was thrown into it, she probably realized that it wasn't going to be as easy as she thought it was. She is making it work however and that is inspiring to other mothers who wonder if they can do it all as well. "I have a lot of huge admiration for working moms. I'm barely, barely holding it together."
Featured Today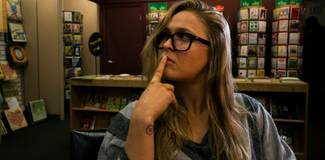 25 Athletes Whose Lifestyles Give A-Listers A Run For Their Money

Here's How You Should Actually Bench Press

Mindful Running Will Change Your Workout Completely

13

She Finds her Own Mother Inspiring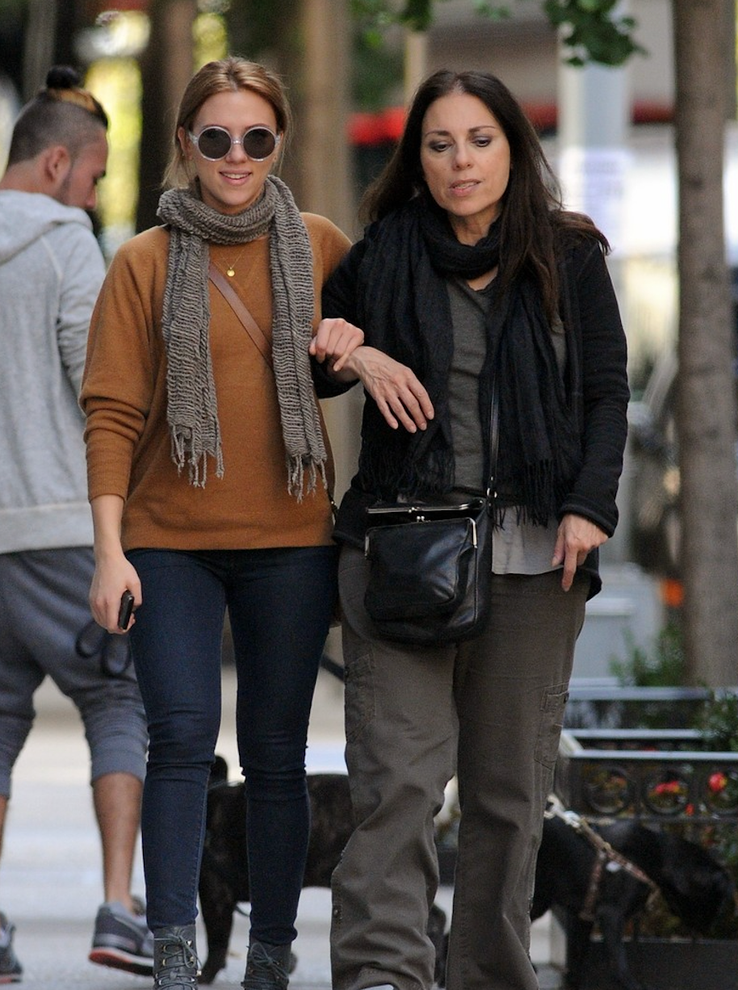 When women become mothers, they start to understand all the sacrifices their own mother went through for their happiness. It's natural to grow an even stronger bond with your mother once you become a mother yourself. She took her mother as her date for the amFAR's annual New York gala.
"I really couldn't think of anybody else that I'd rather [have] with me here tonight,"
she said of her mother. "[She's] been incredibly inspiring for me in many, many ways, but certainly as a young girl."
12

Motherhood Looks Good On Her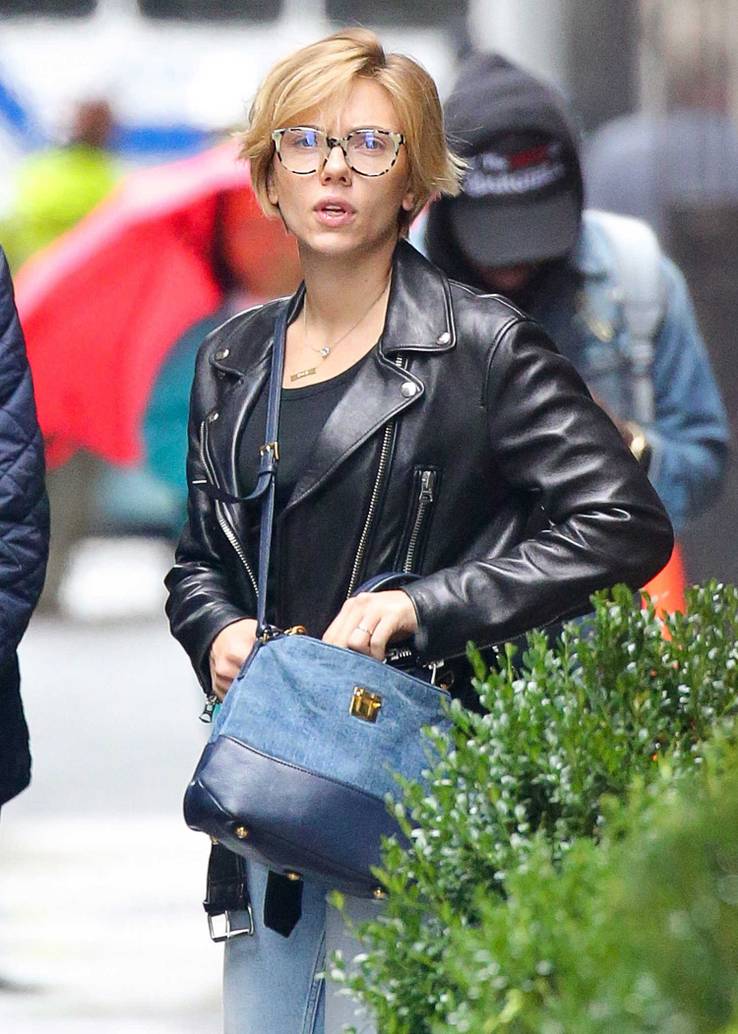 Struggling with work and parent certainly isn't an easy task, but Johansson has never looked better. At least she understood from the beginning that it would be a task. "I know that there will be some sacrifices," said Scarlett of her impending motherhood. "I know that's the struggle with working mothers and successful careers." Things won't be slowing down for her anytime soon. She has four projects in post-production including her own Black Widow movie. She will be juggling things for a while and it says something about her career that she can hold a movie franchise all on her own.
11

Trying To Keep Things Cordial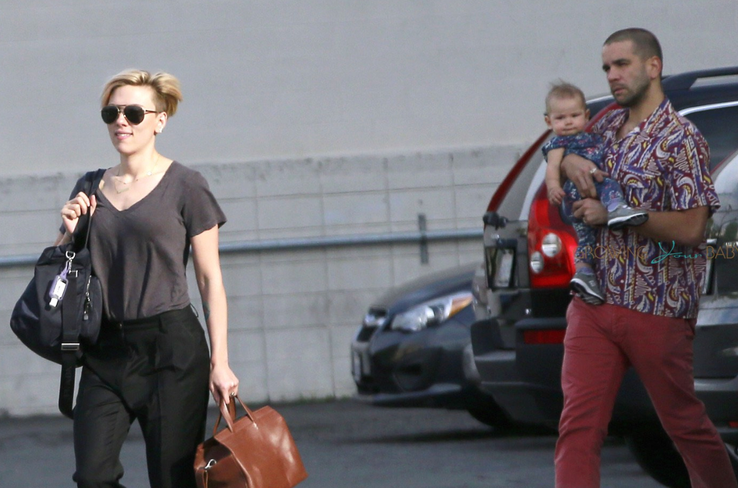 When it comes to her relationship with ex-husband Romain, things are cordial between them. Despite the fact that they aren't a couple any longer, they will still sometimes take Rose out together. Co-parenting can be hard at times, but it is usually what is in the best interest of the child. "My parents had started a weekly date-night habit of going to the theater and dining at Joe Allen," the actress said. "A night out on the town was a rare luxury for my parents, who were probably trying to connect with one another and themselves, no small feat for parents of four living in NYC."
10

Parenting Requires Superpowers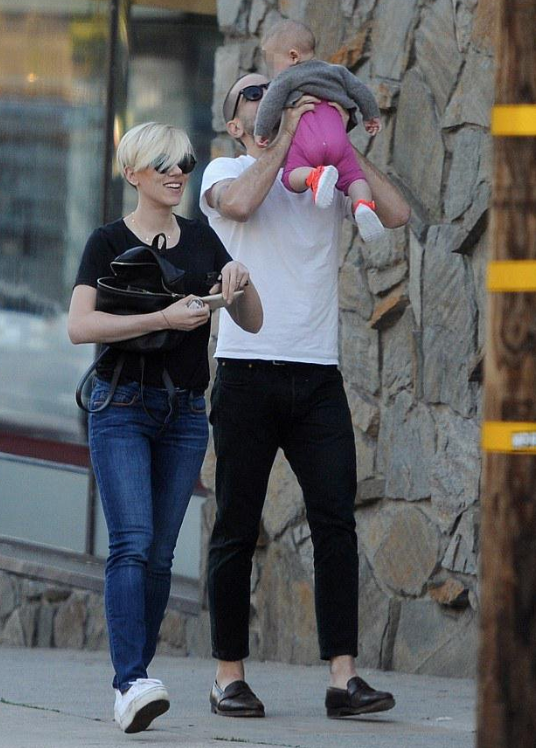 Any parent would probably agree and sometimes for Johansson, she feels that to be a working mother requires superpowers. It's no easy feat that's for sure. She has stated that motherhood requires superpowers in an interview with Extra, "Yeah, at 3 a.m., probably, when I'm like a heroic act, it's going to make me open my eyeballs and crawl into the other room continuously night after night," she said. Even for a millionaire, it's a struggle trying to make work and motherhood go flawlessly.
9

It's OK To Be Selfish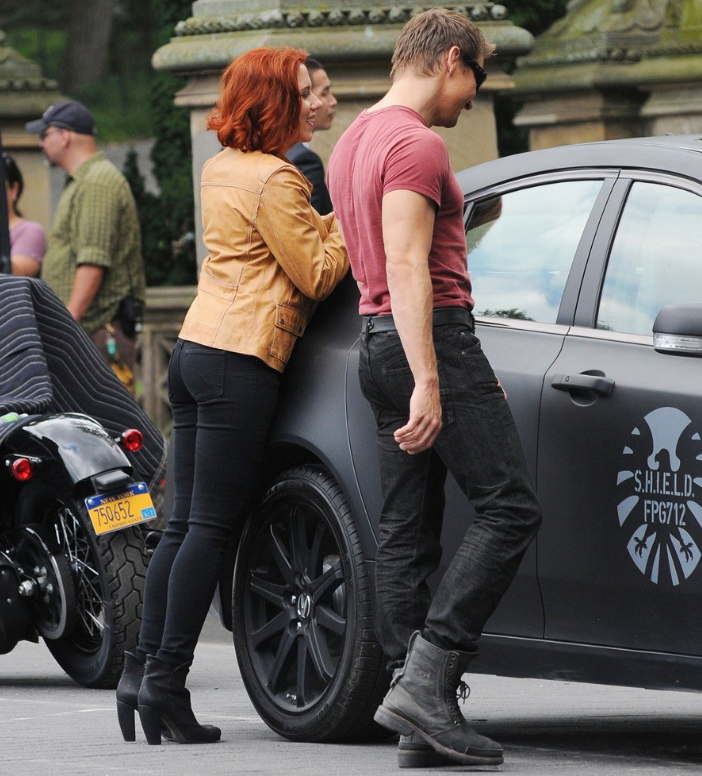 One thing a lot of mothers out there struggle with is the idea that wanting a career is selfish. That's when the guilt kicks in. Shaming mothers has somehow become acceptable in society when it comes to telling them they should be at home with their kids. Scarlett has stated that she acknowledges that a career can be seen as selfish, but she wants it anyway. "I want to be able to have it all. Selfishly." She has also stated that her goal is not to have her home life be stressed because she has to go to work.
8

They're Travel Buddies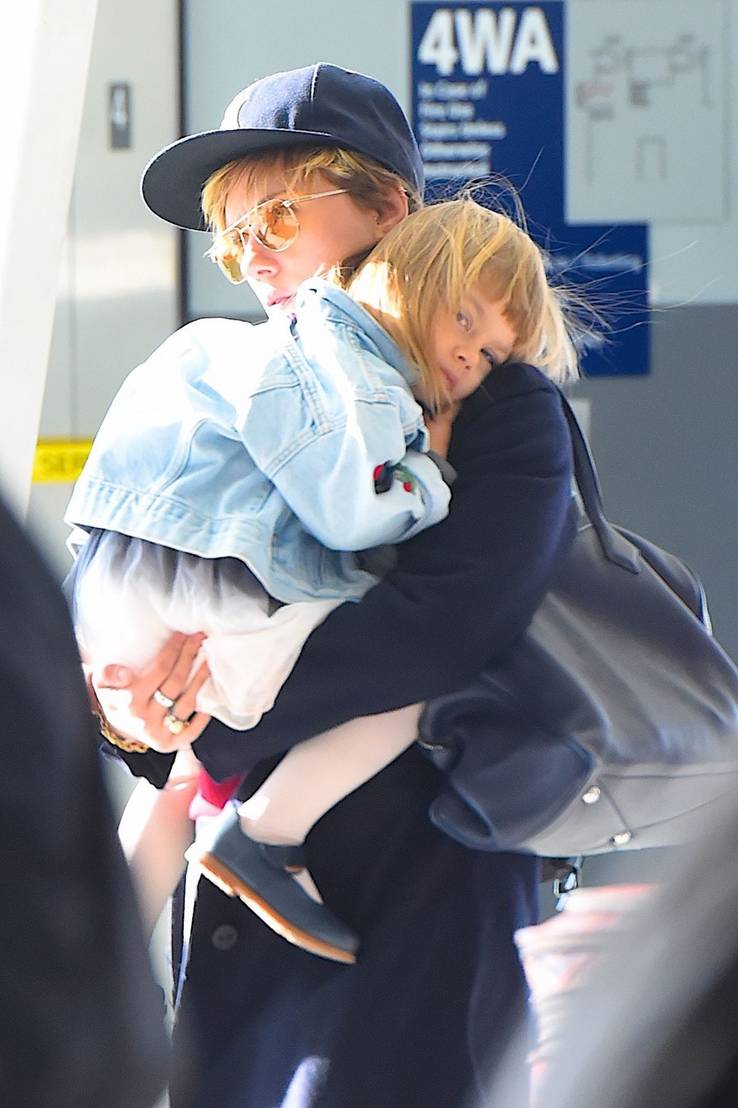 Whether she is working or returning her daughter to her father who lives in France, these girls are adding up their frequent flyer miles. She tried to fight for full custody, but in the end, she shares custody with her ex-husband, Romain Dauriac. She "absolutely love(s) being a mom," admitting parenthood "gets better every day" and that her daughter is her "little buddy" and "very sweet." They certainly seem close and when it comes to juggling work and motherhood, Johansson doesn't mind because she wants to have both in her life.
7

how the public views her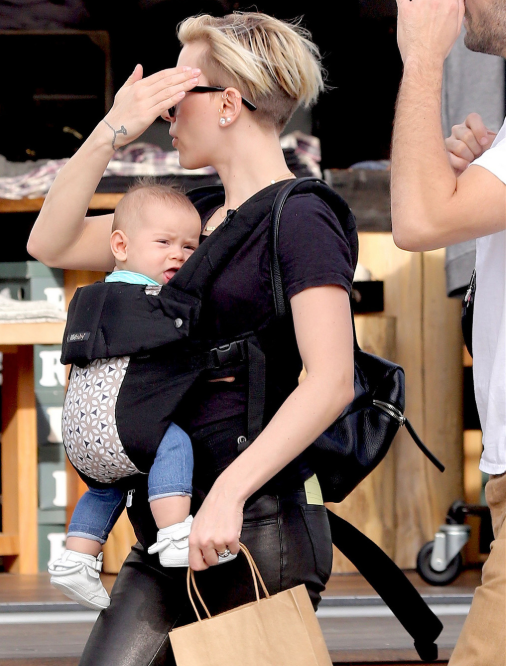 There is still a form of inequality when it comes to women in the workplace and how we are seen. For a man, no one questions whether he can still work when he starts a family. With the #TimesUp movement, women around the world are hoping for a change in that arena. Johansson has been voted "Sexiest Woman Alive" on multiple occasions, but she stated that she thought that perception would change after she had a child. "With [male actors] it just doesn't happen that way. You can be every woman's fantasy, and nobody thinks twice about the fact that you have eight kids or whatever."
6

it's important for her to bond with rose
Not everyone chooses to nurse their children, but Johansson liked the fact that it was another way that she could bond with Rose after a long day at work. Breastfeeding allows you to have a close connection to your child. Johansson said that it was a great way to come "back to [herself]" after a long day at work. "Even when I was shooting [Ghost in the Shell] I was still nursing," she shared. "That is a very grounding [thing.] If you ever needed to return to yourself, that is a pretty wonderful way to come back to yourself when you go home."
5

She Wants To Teach Her Daughter Lessons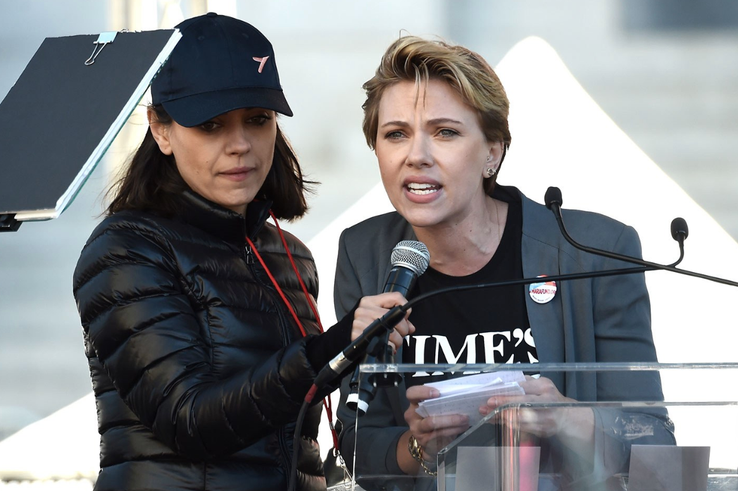 Scarlett Johansson wants it all and part of her striving to have everything comes from a place where she wants to teach her daughter that she can have everything as well. Johansson has grown up into a strong and independent woman and she wants her daughter to be the same way.
"I am so proud to do a job that I love to do and that I've worked really hard at to get where I am.
To be able to show my daughter that and have her come to the workplace and see that her mom is an independent woman making it happen — it's really important for me."
4

She's Had Some Backlash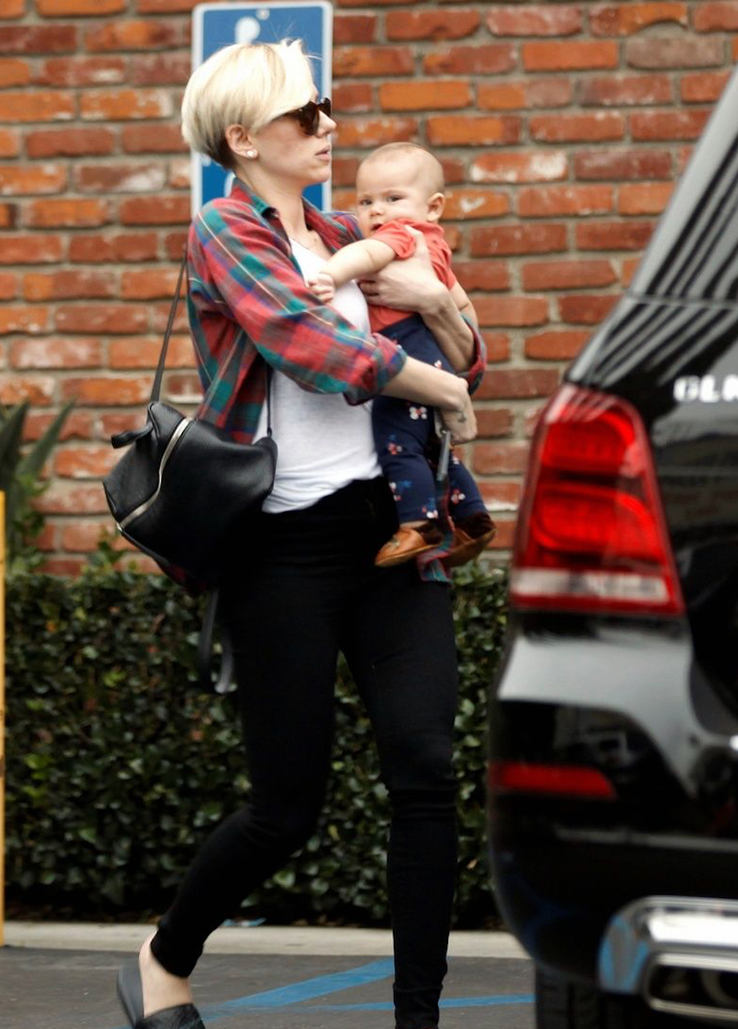 To be trailblazers for our daughters seems like it should be an easy task but she discovered that even the father of her child was going to give her issues about being a working mom. During the custody case, Romain made it clear that he felt that she was more focused on her career then being a mother. "Mr. Dauriac is tired of having to run his life and his child's life based on Ms. Johansson's shooting schedule." She was praised however when she appeared on Lorraine and host, Lorraine Kelly remarked during the interview, "As you've said, you're a mother. You've got a little girl. We've got to make sure that we're trailblazers for our daughters and our sons, but particularly for our daughters."
3

She Believes in Being Socially Aware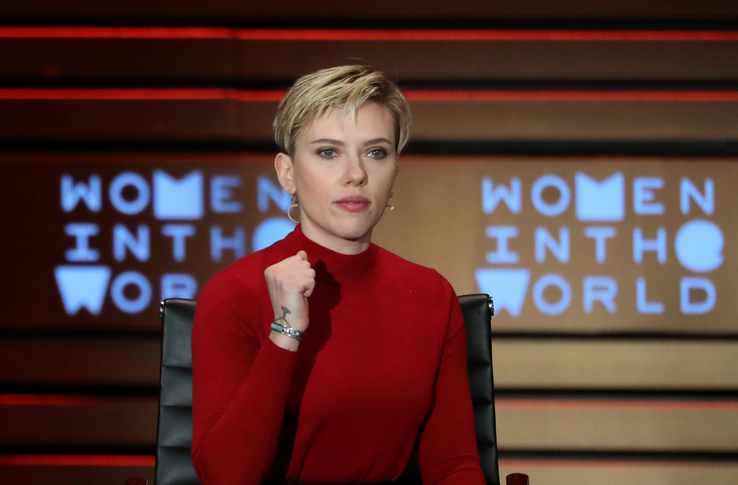 Scarlett Johansson doesn't want to shield her daughter from the world. She knows that there can be important lessons to be learned from being a working mother. It's something that she appreciated learning from her own mother while growing up.
"She never shielded us from what was going on in the zeitgeist in culture,"
she continued. "She always made us aware, you know, socially aware. She always encouraged us to be politically and socially active."
2

She's Embracing Their Differences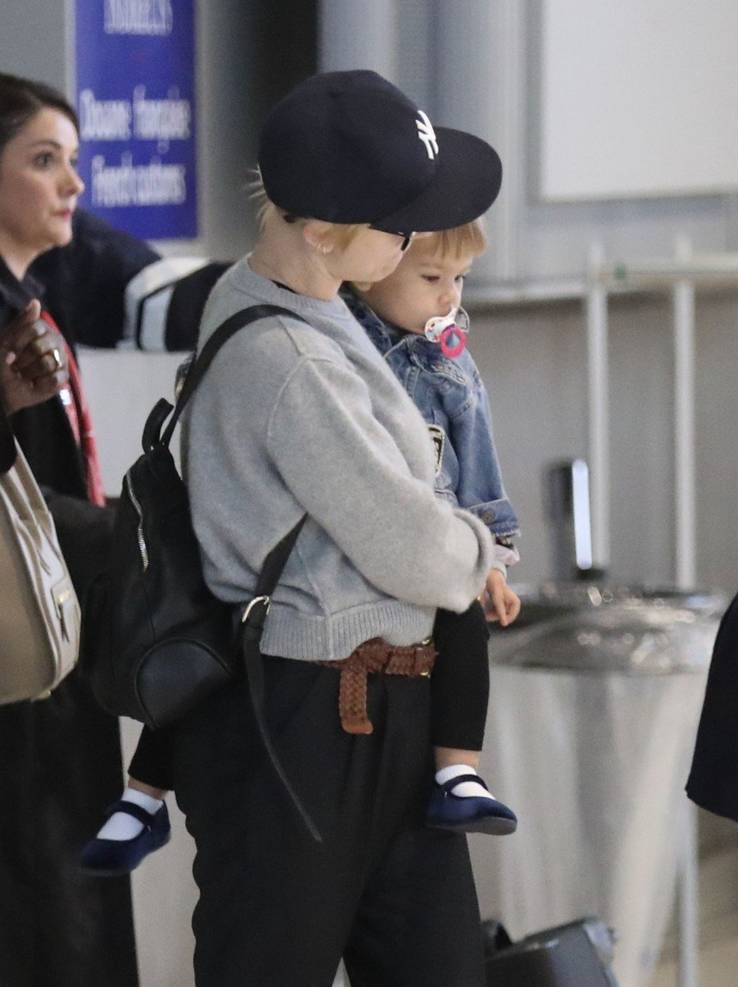 When it comes to Johansson being a superhero and her daughter wanting to be a princess, sometimes you have to agree to disagree. The one thing about having different personalities as our children is that it's an opportunity to learn about each other. "It must be weird if she's that princess-y and wants to wear chiffon and princess dresses, and then her mom is in superhero attire," said Ellen DeGeneres in an interview. "I know, it's a bad look," Johansson joked. "I need to maybe add a tutu to my outfit or something like that." The host teased, "Sure. That's not what I mean, but okay."
1

She Sings to Her Daughter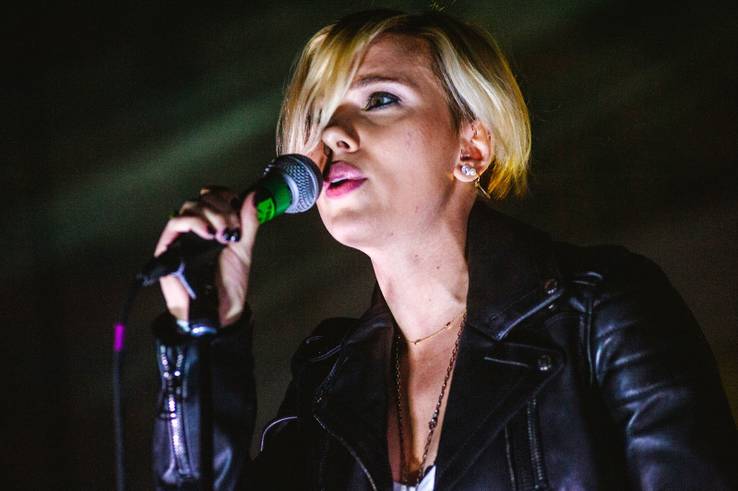 Apparently, one of the bonding experiences she has with her daughter is to sing the songs from the movie Frozen with her.
"Right now she's really into Frozen — which lives on and on and on. It just never goes away. I mean, I love Frozen. She loves it too. She's really good at singing 'Let It Go.' She's got a good ear."
Johansson has a singing career of her own so she doesn't mind singing to her daughter anytime that she wants. "I sing a lot, all day, probably much to her annoyance," she said. "Sometimes it's songs she doesn't want to hear, so she'll just go, 'No, no, no! Not that one.'"
References: archive.qatartribune.com, closeronline.co.uk, dailymail.co.uk,   people.com, zeenews.india.com,
Source: Read Full Article