What would you do if suddenly your employer started paying you millions of dollars every month and then leading brands approached you requesting you to wear or use their brands and in return they'd pay you millions of dollars? As crazy as the above sounds, this is exactly what happens to athletes who excel in their sports to the level of being considered the best in the world. This also happens to celebrities who are considered to be very influential. However, it's very hard for other people in many other professions to enjoy the above benefits, which the rest of us would all do anything to enjoy.
If your answer to the above question was to buy new and expensive homes, a fleet of cars, and to change your wardrobe and lifestyle in the shortest time possible, you're thinking like approximately 90% of the world's population. The small percentage of people who understand the discipline it takes to handle such huge incomes would rather invest their incomes and change their lifestyles slowly, based on the money they make from their investments.
Michael Jordan is possibly the only former athlete we have today who is a billionaire, and any keen person will understand that he has made most of his money from investments, not really the salaries he used to earn. Therefore, Michael Jordan can easily own a private jet or even a number of the most luxurious jets on the planet, but still, have enough money to live large.
However, this is not the case with other athletes, even the ones who claim to be as good as or even better than Jordan was on the court. We have a few basketball players, former and current, who own private jets, but then there are those who cannot afford. Some cannot afford because they just don't have the money, while others can't afford to spend so much money on a plane that will not be of great use to their lives or businesses. Here are 20 rich NBA stars who can't afford a private plane like Michael Jordan.
20

Junior Bridgeman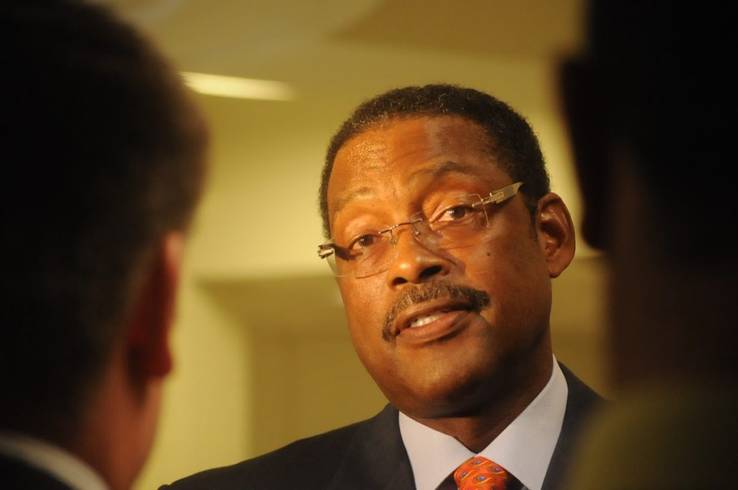 Like many professional basketball players of the earlier years, Junior Bridgeman began playing basketball in high school and college. He played mostly as a guard for his team at the University of Louisville. In 1975, the Los Angeles Lakers picked him 8th overall in the first round, although he was immediately traded to the Milwaukee Bucks and never got to play for the Lakers. Bridgeman played for the Bucks, the team he thrived and felt most at home, for most of the 12 years he has been in the NBA.
Bridgeman is the second richest former basketball player after Michael Jordan, although he shares this position with Magic Johnson since both have an estimated net worth of $600 million. After his retirement in 1987, he invested in restaurant franchises, and according to Forbes, he now owns an empire of over 450 franchises which include big names such as Wendy's, Chili's, Fazoli's, Blaze Pizza, and even Fannie May Chocolate outlets. Bridgeman also signed a deal with Coca-Cola to be one of their independent bottlers, a contract in which he is earning a tidy sum.
Tales of basketball players going broke after retiring saddens him. He chose to make smart investments, grow his income, and have a better life for himself and his family than he did growing up. Although he is one of the richest people to have ever played basketball, it appears as though he doesn't own a jet.
19

Hakeem Olajuwon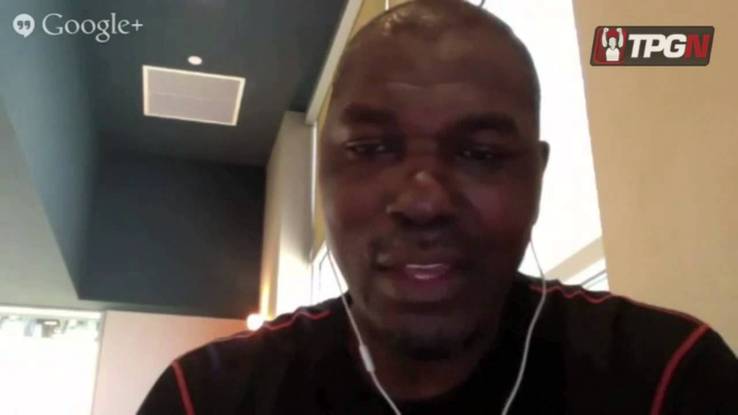 Hakeem Olajuwon, a Nigerian American, is currently estimated to be worth $200 million. In 1984, when he finished college, Hakeem was drafted by the Houston Rockets. He led his team to several championships and became the only player in NBA's history to win the Most Valuable Player, Defensive Player of the Year, and Finals MVP awards all in one season. He also played for the US men's national basketball team that won a gold medal in the 1996 Olympic Games. He retired in 2002.
Olajuwon agreed to endorse a cheap sneaker line called The Dream, citing that children from poor homes who could not afford Reebok, Nike, or Adidas sneakers. Such big brands were normally endorsed by popular players, and according to him, children from poor families would resort to stealing or even killing just to get such shoes.
After retiring in 2002, Olajuwon developed an interest in real estate. However, he only made cash-only purchases as his Muslim faith does not believe in payments where interest is involved. Olajuwon has made over $100 million in profits from his real estate investments so far, and it seems he will continue growing his wealth.
He is now living in Jordan, with his family and studies Islam there, since his religion appears to be his main interest. It's highly unlikely that a man with such strong convictions would splurge millions on a personal aircraft, or probably he's saving up to buy a jet that will make all others look cheap.
18

Kevin Garnett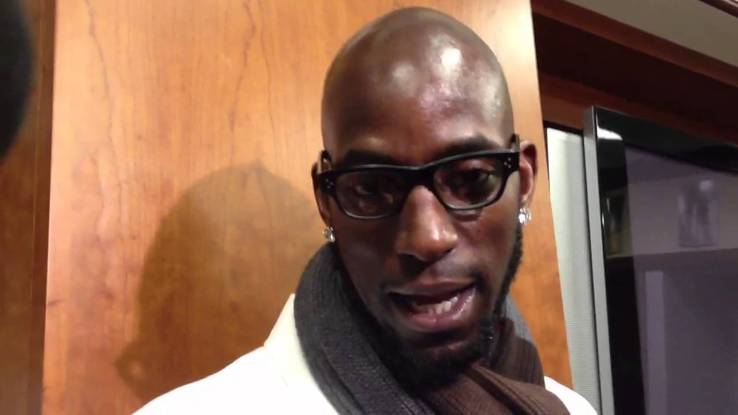 Unlike most basketball players who are picked to play in the NBA after college, Kevin Garnett was picked by the Minnesota Timberwolves in 1995 fresh out of high school, an indication of just how good he was. He led the Timberwolves to eight consecutive playoffs, and in 2004; he led them to a Western Conference final, and won the NBA's MVP award.
Garnett received numerous awards throughout his career, including an NBA Most Valuable Player, All-Star MVP Award, and the NBA Defensive Player of the Year. He also holds several Timberwolves franchise records and is still considered one of the greatest players to have ever played for the team.
Garnett left the Timberwolves to join the Boston Celtics in 2007 and in his first season, he led the Celtics to the NBA championships. In 2013, he was traded to the Brooklyn Nets and in 2015 returned to the Timberwolves where he retired the following year. He has had a successful 20-year long career in basketball, and it seems he will continue making more money in the industry owing to the experience he has.
Unlike most other NBA stars, he didn't have many endorsement deals and accumulated most of the wealth he has from his salaries and winnings. Although he has a net worth of $180 million, it's highly unlikely he will purchase a jet in the near future. However, he has enough money to earn him a more than decent living.
17

Grant Hill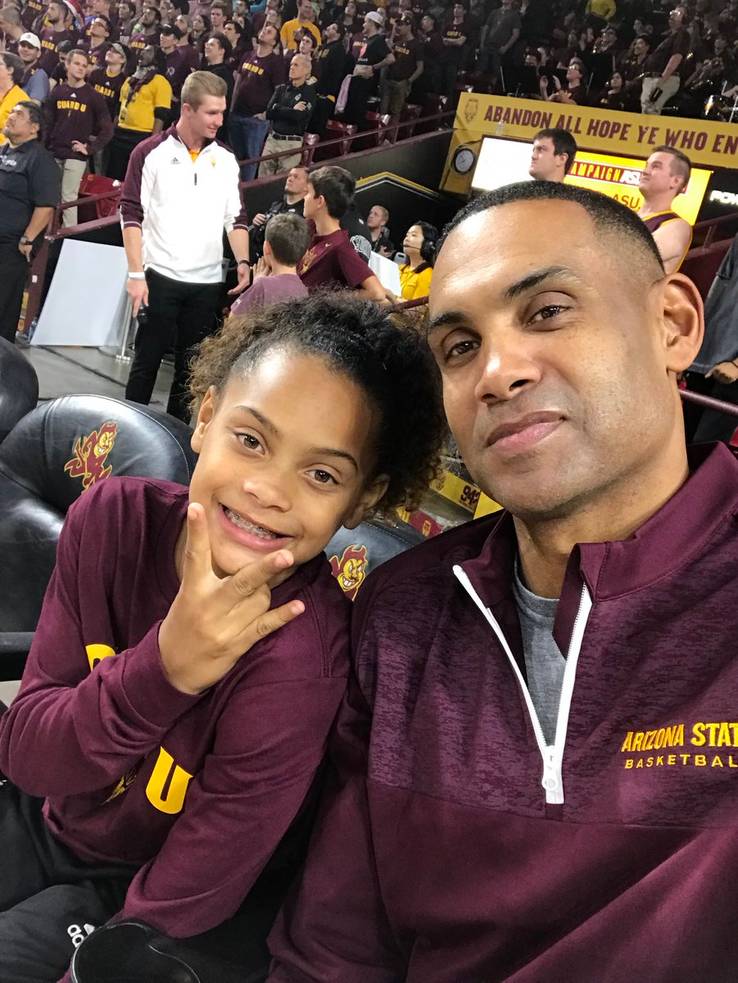 Grant Hill was quite a remarkable player in college and it was only a matter of time before he was drafted into the NBA after graduating in 1994. He joined the Detroit Pistons and within the first year he had already been named NBA Rookie of the Year and Sporting News Rookie of the Year and had played in a number of NBA All-Star Games.
He continued playing for Detroit until 2000. He played for three other teams; Orlando Magic from 2000 to 2007, Phoenix Suns from 2007 to 2012 and the Los Angeles Clippers from 2012 to 2013. Hill is a seven-time NBA All-Star Player and has won the NBA Sportsmanship Award three times.
Grant suffered from MRSA disease, a bacterial infection difficult to treat and is now an advocate for the awareness and prevention of the disease. He is also involved in a number of charitable activities, collects African-American art, and has interests in politics with his allegiance in the Democratic Party. He has publicly supported two of its presidential candidates; John Kerry and Barack Obama.
He is married to singer Tami and together they have two daughters. He seems to have settled for a nice quiet family life that does not include a luxury jet, despite having made over $100 million throughout his basketball career.
16

Tim Duncan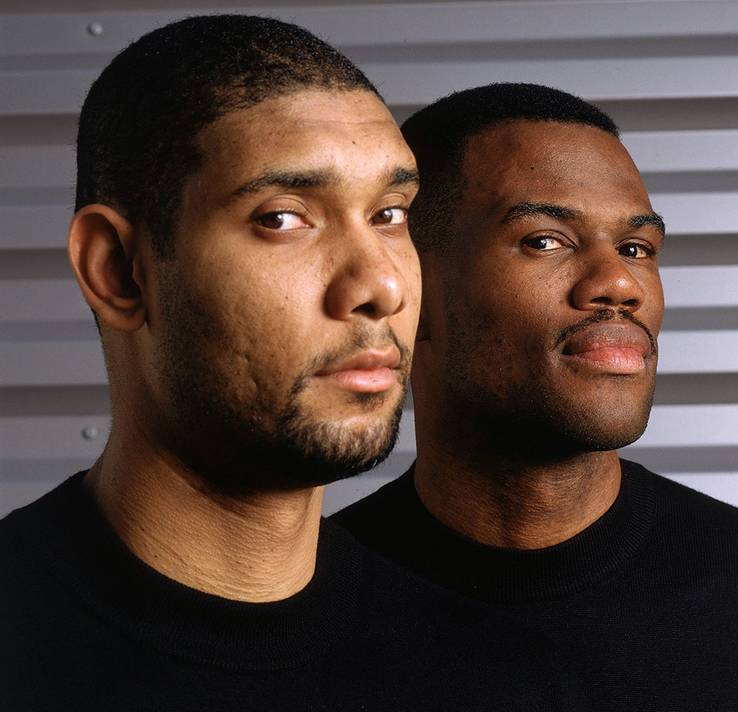 Tim Duncan was an excellent swimmer and he only started playing basketball in the ninth grade after a hurricane destroyed a pool he loved swimming in. Duncan played basketball so well in high school that several colleges were ready to offer him scholarships upon completion. He joined Wake Forest in 1993, where he continued to thrive as a key player for the Wake Forest Demon Deacons.
In 1997, Duncan started playing for the San Antonio Spurs and his great skills earned him an NBA Rookie of the Year honor. Duncan spent his entire career playing for the Spurs and is still considered the greatest Spurs player of all time. Throughout his career, Duncan led the Spurs to five NBA championships, he was a two time NBA MVP and was a three-time NBA Finals MVP.
Duncan was never too keen on how much he made as a player since he was always willing to negotiate his salary so that his team could bring new players on board. After retiring he shifted his focus to giving back to society. Duncan has a foundation that has raised awareness for breast and prostate cancer. He also supports the Children's Bereavement Center, the Children's Center of San Antonio, and the Cancer Therapy and Research Center.
Since his priorities are squarely on helping people and trying to make the world a better place, we doubt that Duncan wants to buy a private jet.
15

Chris Webber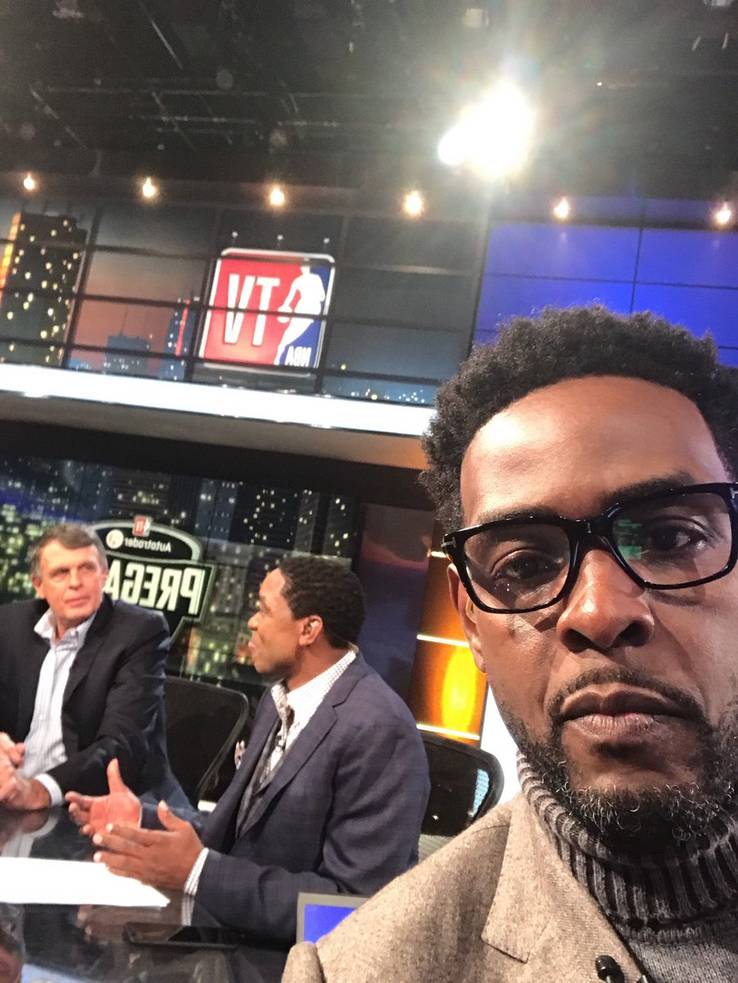 Chris Webber made over $170 million in the 15 years he played in the NBA. He was drafted by Orlando Magic in 1993 but they immediately traded him to the Golden State Warriors, where he began his professional career. Webber was off to a good start in his first year with the Warriors, since he was the NBA's Rookie of the Year in 1994. He later moved to the Washington Bullets/Wizards in 1994 and moved to the Sacramento Kings in 1998. In 2005 he was traded to the Philadelphia 76ers but two years later signed with his hometown team the Detroit Pistons. Webber retired in 2008 after moving back to his first team the Golden State Warriors.
After retiring Webber became an analyst for NBA Gametime Live, an occasional host for Inside the NBA, and recently in 2016 the host for Fearless or Insane. He has invested in basketball players, real estate, film projects, and music production. He also has an obsession with collecting African American artifacts. He is also involved in various charities and has his own foundation called the Timeout Foundation that focuses on providing educational and recreational opportunities for the youth.
Webber has two houses, the one he is currently living in with his wife and two kids and a 140-acre estate in the Atlanta Suburb. Webber has invested in so many projects we doubt he wants to buy a private jet.
14

Gilbert Arenas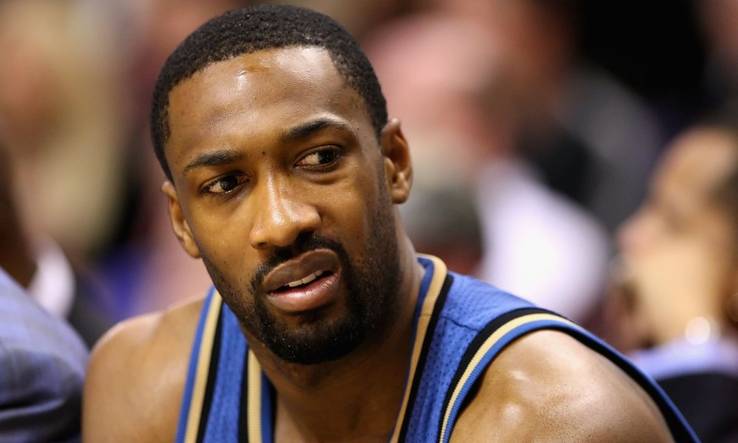 The Golden State Warriors drafted Gilbert Arenas to the NBA in 2001 after completing his studies at the University of Arizona on a scholarship. In his second season Arenas clinched the NBA Most Improved Player and Most Valuable Player of the Rookie-Sophomore awards. He went to play for the Washington Wizards in 2003, he moved to the Orlando Magic in 2010, to the Memphis Grizzlies in March 2012, and to Shanghai Sharks in November 2012 where he retired a year later. By the time was ending his career, Gilbert was three-time NBA All-Star Player and a three-time member of the All NBA Teams.
Arenas has made over $160 million from salary payments alone but is also a big-time spender. He has been known to live a lavish lifestyle spending money on cars, clothes, shoes, maintenance of his mansion that has multiple shark tanks and throwing extravagant parties.
He allegedly sued a former financial advisor seeking $40 million in compensation for mismanaging his funds. After living a glamorous lifestyle, Arenas probably has just enough left to live a comfortable life. He even joked once that after he retires without his NBA income his children may have to drop out of private school for lack of school fees. We certainly don't foresee him buying a private jet in the near future.
Featured Today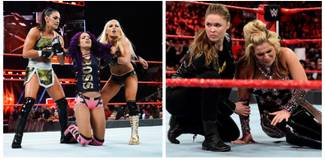 10 Surprising WWE Teams That May Split Soon (And 5 That May Form)

8 Rumored SummerSlam Scenarios We Hope Are Not True (And 8 We Do)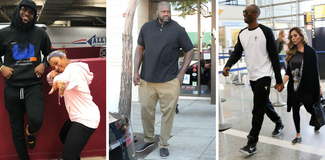 20 Super Rich NBA Stars Who Dress Like An Average Joe

13

Gary Payton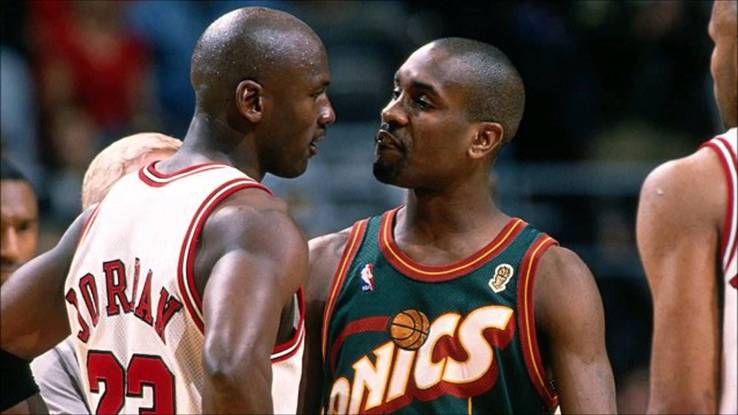 While he was still in college, Gary Payton was so good at Basketball that he was in the All American team for outstanding amateur players. In addition, he was honored as one of the best basketball players in the All-Pac 10 conference, he was the Pac 10 Defensive Player of the Year, and was the Conference Freshman of the Year. In his senior year, he appeared on the 1990 cover of the Sports Illustrated magazine as the nation's best college student.
During the 1990 NBA drafts, the Seattle Supersonics picked him to play for them. He was an All NBA team member for nine consecutive seasons from the first year he joined the NBA. In 1996 he won the NBA Defensive Player of the Year award and participated in the 1996 and 2000 Olympics, where the American team won gold medals.
In 2003, he was traded to the Milwaukee Bucks, although the Los Angeles Lakers signed him later in the same year. He moved to Boston Celtics in 2004 and then to the Miami Heat in 2005. Payton had a successful 17-year career because he was consistent and hardly ever missed a game even when he had an injury. He retired in 2007.
With a net worth of approximately $130 million, it seems highly unlikely that Payton can afford a private jet just for fun. However, he has at least two homes, one in Danville and another in Las Vegas and many other luxurious possessions.
12

Carlos Boozer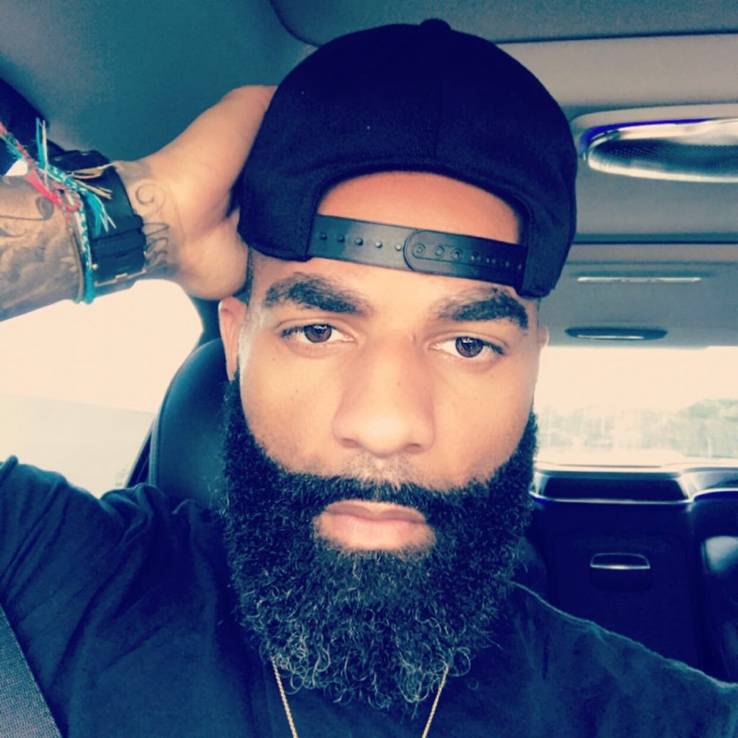 Carlos Boozer is a retired basketball player who was born in Germany but grew up in Alaska. When he was young, he used to play basketball with his father at a local middle school court in the cold Alaskan weather. Owing to his great talent, many colleges offered him a position to join them but he chose to go to Duke University. In 2002, his team won the NCAA championship and he dropped out of college to join the NBA.
Boozer started his career in the NBA playing for the Cleveland Cavaliers from 2002 to 2004. He then moved to the Utah Jazz in 2004, after they offered him a $70 million six-year contract that the Cleveland's could not match up to at the time. In 2010 he signed with the Chicago Bulls for four years and then moved to Los Angeles Lakers from 2014 to 2015. In 2016, he left the NBA and moved to China, playing for a team called Guangdong Southern Tigers of the Chinese Basketball Association before retiring in 2017.
Boozer also played for the US national team at the 2004 summer Olympic Games, where the team won a bronze medal, though the same team at the 2008 summer Olympics won the gold medal.
Boozer has made over $120 million from his 13-year basketball career and has therefore set up a cozy life for himself, his wife, and his two children. He lives in a $6 million mansion and reportedly owns a number of cars and boats. Since Michael Jordan's private jet cost approximately $25 million, spending almost a quarter of his net worth buying a plane would not be in Boozer's best interest.
11

Derrick Rose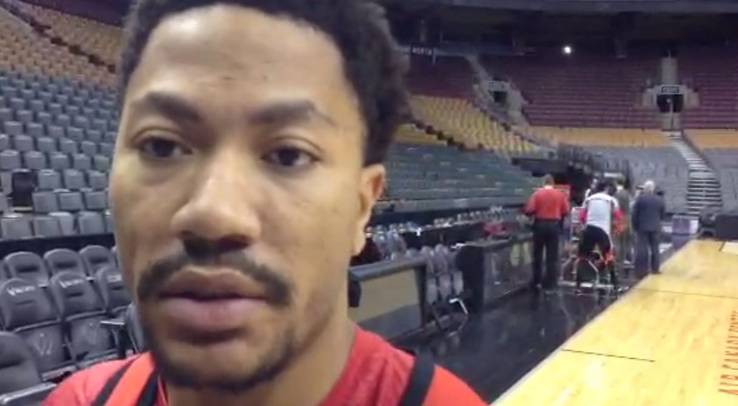 30-year-old pro basketball player, Derrick Rose joined the NBA Chicago Bulls in 2008 when he was 20 years old. He was named Rookie of the Year and shortly after made a member of the NBA All-Rookie First Team. In 2011, while still playing for the Chicago Bulls he received the NBA Most Valuable Player of the Year award. Rose also played for the US men's national basketball teams in the 2010 and 2014 FIBA World Cup games. The team won gold medals in both years.
Rose was traded to the New York Knicks in 2016 but then in 2017, he signed up with the Cleveland Cavaliers. In March 2018 he left Cavaliers and began playing for the Minnesota Timberwolves. He is currently making $1 million per year from sports shoe designer and manufacturer Adidas, although at some point this deal would have been pushed up to $250 million over a 10 year period. It's estimated that Rose makes an average of $40 million from his salary and endorsement deals, which is very impressive. He is not much of a big spender despite his hefty income.
One of his main investments includes the chain of Chicago pizzerias known as Giordano's, of which he is a spokesman and part owner. Many people consider him humble and claim that he doesn't like to spend too much on luxuries. Therefore, it would be absurd for him to spend most of his money buying a plane that would arguably not make any economic sense.
10

Dwight Howard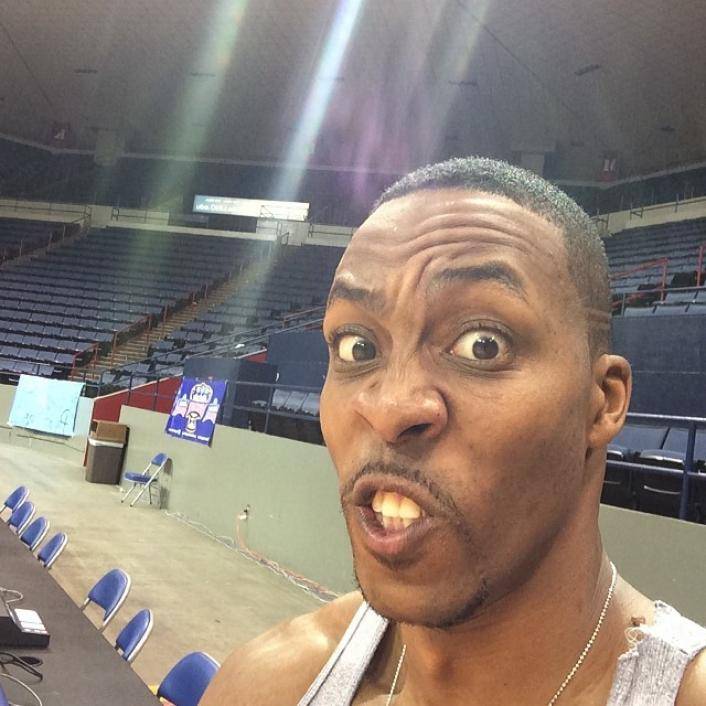 Dwight Howard currently plays for the Charlotte Hornets and has gained wide recognition for being a remarkable player. He is an eight-time NBA All-Star, a five-time All-Defensive member, and a three-time NBA Defensive Player of the Year. He participated in the 2008 slam dunk contest and emerged the winner and was part of the US team that won the gold medal in the 2008 Olympic Games.
Howard's mother was a basketball player and his father was on the board of directors of the private academy he attended, Southwest Atlanta Christian Academy, which had one of the best high school basketball programs. Coupled with his natural talent, he was groomed into basketball at an early age, which is one of the reasons he is so good today.
Howard was first drafted by the Orlando Magic and has played for other NBA teams including Los Angeles Lakers, Houston Rockets, and Atlanta Hawks. He makes about $28 million in a year and is net worth is over $115 million. He lives in an $8.7 million mansion in Orlando and has a wide collection of luxury cars. No reports have confirmed that Howard owns a private jet or has intentions of buying one. However, with his net worth anticipated to continue growing, he might just buy one in future.
9

Dwyane Wade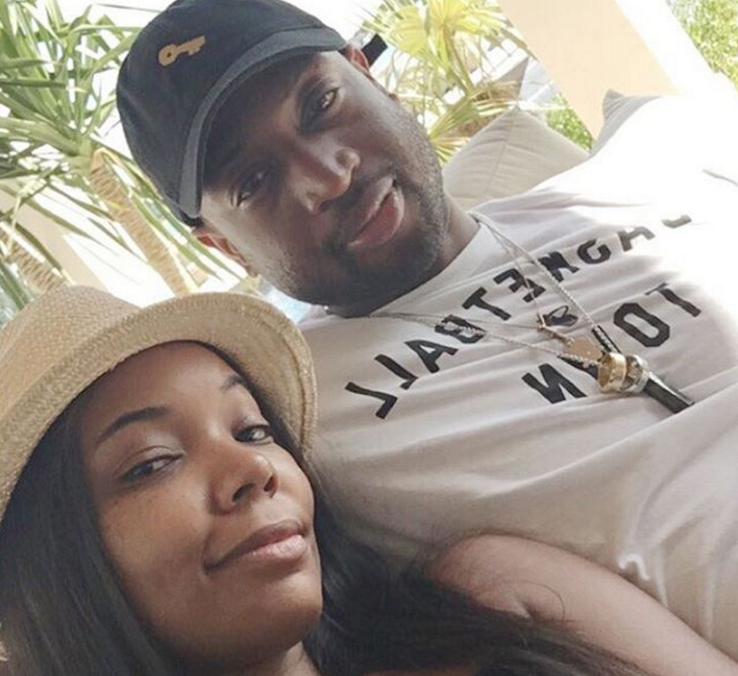 Born in 1982, Dwyane Wade started playing basketball to distract himself from getting into drugs and joining neighborhood gangs. He played throughout his high school and college years. He was drafted into the NBA in 2003 by the Miami Heat and had a successful rookie season. In the 2005-2006 season, Miami Heat won their first NBA championship and Wade was named the NBA Finals MVP. In 2008 he led the US men's national team to the Olympics and won the gold medal. He also got his first scoring title the same year. 2012 and 2013 were also good years for the team; they won back to back championships.
Wade played for two other NBA team between 2016 and 2018, the Chicago Bulls and Cleveland Cavaliers. He returned to Miami Heat in February 2018. Wade has continued to have a successful career in basketball and is currently making $ 20 million a year and his total net worth at the moment is around $115 million.
Wade is married to popular TV actress Gabrielle Union and has full custody of his three children from previous relationships, and takes care of his sister's son. They all live in a $4 million Miami mansion. He owns a few expensive cars but he's yet to buy a private jet. He might just be able to afford one like Michael Jordan if he makes wise investments with his basketball earnings but he might not really need it.
8

Chris Bosh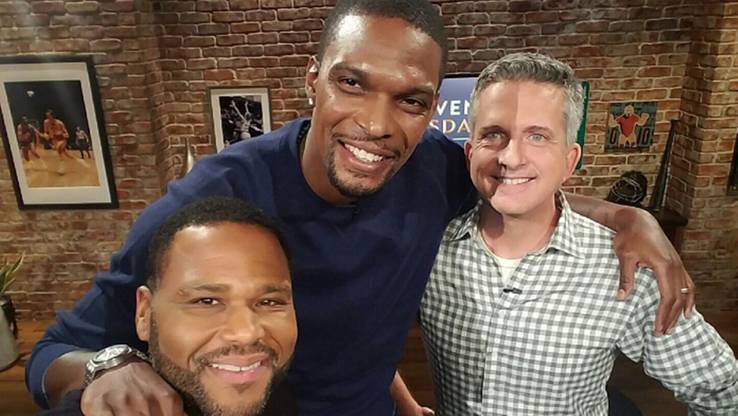 Chris Bosh could dribble a basketball by the time he was four years old. He was always taller than most of his peers wherever he went, which was an asset for him because he was interested in playing basketball. By the time he was done with high school a number of colleges were interested in recruiting him. He chose Georgia Institute of Technology but dropped out of college after his first year to join the NBA.
He got picked by the Toronto Raptors and within his first year, he got into the NBA All-Rookie First Team. With time he became a five-time NBA All-Star, got selected into the All NBA Second Team, and became the leader of the Raptors franchise. In 2008, Bosh participated in the Summer Olympics for the US team won the gold medal.
In 2010, Bosh signed up for the Miami Heat and played for them until 2017. His career was abruptly put on hold after doctors found a clot in his leg. Bosh was making more than $20 million per year and has an estimated net worth of $ 110 million.
Bosh is married and has five children. He is currently not playing for any NBA team but has also not retired from the game. He announced that he would be making a comeback to the NBA and we hope he does so that he can make even more money to be able to buy a private jet.
7

Elton Brand
Retired NBA player Elton Brand began playing basketball while in high school and managed to lead his team to two state championships. He later joined Duke's University and was soon named the National Player of the Year. He dropped out of college after his second year to pursue a basketball career with the NBA. Within the first year of playing for the Chicago Bulls, Elton had already earned the titles; NBA Rookie of the year, NBA Rookie Challenge MVP, and an NBA All-Rookie Second Team player.
Elton, one of the top forwarders of the NBA, played for other teams including Los Angeles Clippers, Philadelphia 76ers, Dallas Mavericks, and Atlanta Hawks. He was named an NBA All-Star in 2002 and again in 2006. He was also part of the All-NBA Second Team of 2006. He retired in 2016 while playing for the 76ers but still remained with the team as a development consultant. In 2017 he was appointed as the Team manager of NBA's Delaware Blue Coats.
Elton is estimated to be worth $100 million. He is reported to own a grand mansion in Pennsylvania. He prefers riding bicycles as a hobby and seems to have no interest in owning a private jet.
6

Russell Westbrook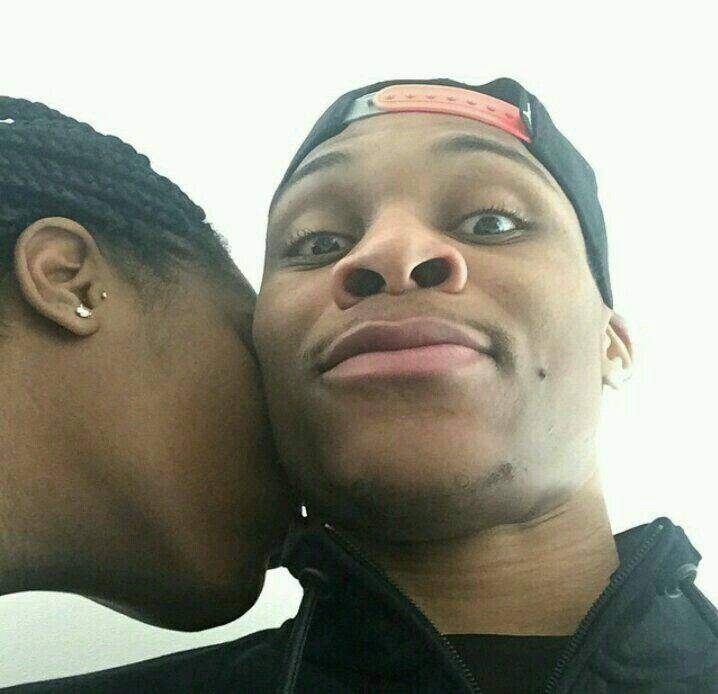 American pro basketball player Russell Westbrook currently plays as a point guard for the Oklahoma City Thunder, the team which used to be called the Seattle Supersonics, from 2008.
Since the beginning of his professional career, Russell has succeeded in being an NBA All-Rookie First Team Player, a two time NBA scoring champion, a two time All NBA First Team Player, a seven-time NBA All-Star player and recently in 2017, NBA's Most Valuable Player. He has played for the US national team in the FIBA World Championship and in the 2012 Olympics. They won gold medals in both years.
Russell, who is currently making $26 million a year, has just signed a new deal with his team for the next couple of seasons and stands to make a fortune in the upcoming years. He also has a number of well-paying endorsement deals with Nike and subway as well as a car dealership in Los Angeles.
He is married with one child and owns a number of houses in Oklahoma. By the time his new contract is drawing to an end, Russell will have made more money than rich NBA superstars who currently own a private jet, but this doesn't mean he should buy one.
5

Amare Stoudemire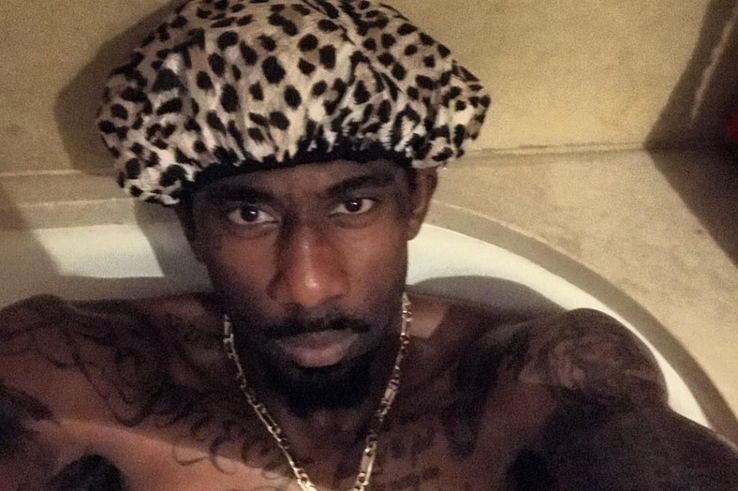 Amare Stoudemire graduated from Cypress Creek High School, skipped college, and went straight to the NBA in 2002. He started out his NBA career with the Phoenix Suns then the New York Knicks and played for other NBA teams including Dallas Mavericks, and Miami Heat, he also played for Israeli based Hapoel Jerusalem between 2016 and 2017.
In 2003 he was named the NBA Rookie of the Year and was also in the All NBA First Team selection. He went on to be a six-time NBA All-star and an All NBA first team selection in 2007. He also participated in the 2004 Olympics while in the US national team and won a gold medal.
Stoudemire retired in 2017 and in 2018 joined the BIG3, a 3-on-3 basketball league for retired NBA players. He is currently married with four children. Stoudemire has appeared on several TV shows such as Law & Order: Special Victims Unit, Entourage, Sesame Street, The Exes, and The Mindy Project. He also has a clothing line that has been featured in Macy's stores. The Stoudemires have a family home in South Florida and a 2,066 square foot log home that sits on a 185-acre farm in Hyde Park, New York that they stay mostly on weekends.
Stoudemire recently announced that he was planning on resuming his professional career at the NBA. With a current net worth of about $90 million, he might just make enough money and buy a jet without straining.
4

Stephen Nash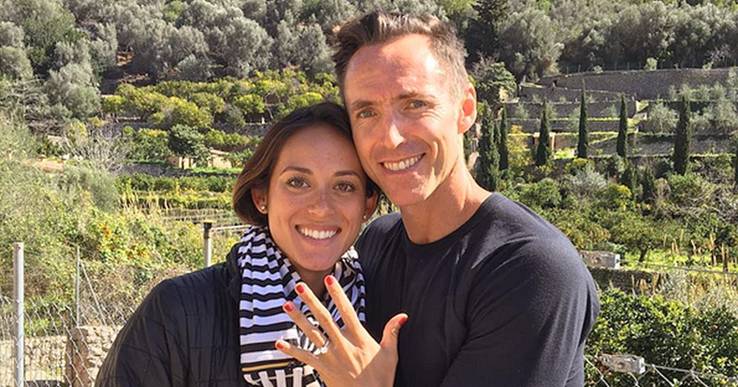 44-year-old retired Canadian basketball player Stephen Nash was born in South Africa. He joined the NBA in 1996 to play for the Phoenix Suns and played mostly as a point guard. Nash has only played for two other NBA teams; the Dallas Mavericks and the Los Angeles Lakers. He was selected the Most Valuable Player of the NBA twice, an NBA All-Star eight times and an All NBA First Team three times. Nash is also the first NBA player to carry the Olympic torch and light the Olympic cauldron.
Nash retired in 2015 and became a part-time consultant for NBA team Golden State Warriors. He is married and has one child with his current wife and three other children from his previous marriage. Nash owns 17 high-end sports clubs and a film production company. He is the current general manager of the Canadian men's national team and a consultant of the NBA team Golden State Warriors.
Nash may have retired from playing but has income streaming in from various projects and business ventures. He may not own a private jet but he is definitely working hard to expand and grow his net worth that currently stands at $95 million.
3

Reggie Miller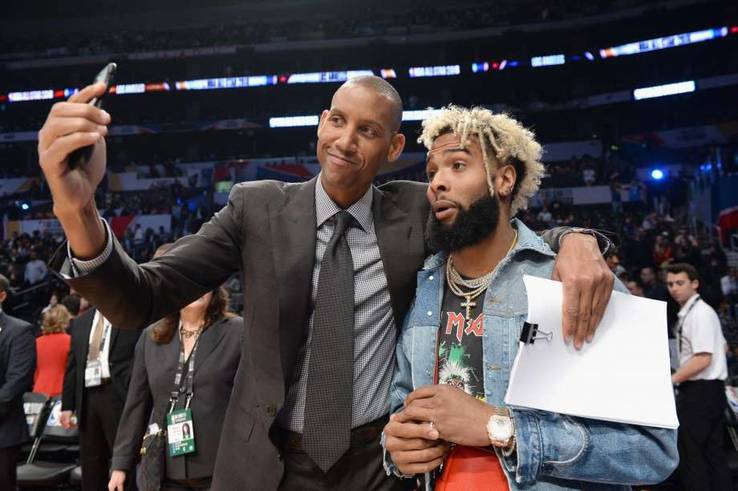 Reggie Miller was drafted into the NBA in 1987 by the Indiana Pacers. He remained with the Pacers for his entire 18-year career in the NBA. Miller who played mostly as a shooting guard got a knack for the game from playing 1-on-1's while growing up with his elder sister Cheryl who was also a pro basketball player.
By the end of his career, Miller was a five-time NBA All-Star, a three-time All NBA Third Team and the 2002 USA Basketball Male Athlete of the Year. He also participated in the 1994 FIBA World Championship and the 1996 Olympics. His team, on both occasions, won the gold medal.
After a retiring, Miller has worked either as a TV host or as an analyst. He was a guest host for Live with Regis and Kelly, a regular contributor to The Dan Patrick Show and an analyst for the NCAA Division I Men's Basketball. He is currently working as an NBA analyst for TNT and is currently worth $90 million.
One of the advantages of excelling in basketball is that even retired players can still make money as consultants, commentators, or even team managers. Miller might not be making as much money now as those playing do, but he has definitely continued to grow his net worth.
2

David Robinson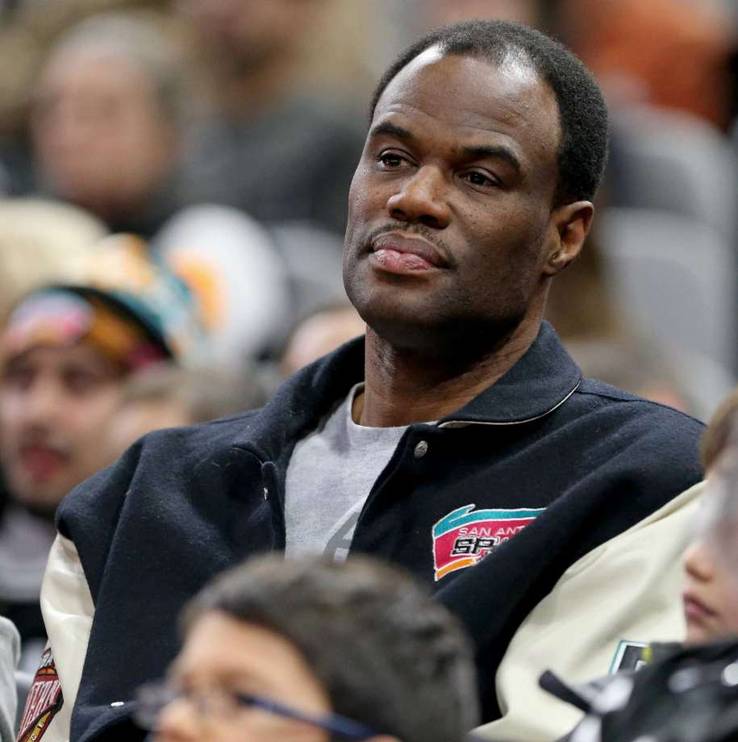 David Robinson had no interest in basketball when he was growing up. After high school, he chose to join the United States Naval Academy and majored in mathematics. He played basketball in college but with no expectations of ever joining the NBA. However, David grew more accustomed to the game and enrolled in the 1987 NBA draft. He got selected by the San Antonio Spurs but could only start playing after completing his two years of active duty in the Navy.
The Spurs were not doing so well by the time he was joining the team. David turned things around for them and with no time their scores were up again. He played for the Spurs from 1989 to 2003 and within that period was named NBA Rookie of the Year, a two time NBA Champion, an NBA MVP, a 10 time NBA All-Star, a four-time All NBA First Team, and a four-time NBA All-Defensive First Team. David also played for the US team that won the Olympics gold medal in 1992.
In 2001, David started a non-profit private school, Carver Academy with $9 million of his own money. He later founded the Admiral Capital Group, an investment firm that would also provide additional financial support to Carver Academy. The investment firm's portfolio is currently at $100 million. He is also a co-owner of a Jaguar Land Rover Dealership. This retired basketball player might not own a private jet but he is definitely growing his income and making smart investments.
1

Patrick Ewing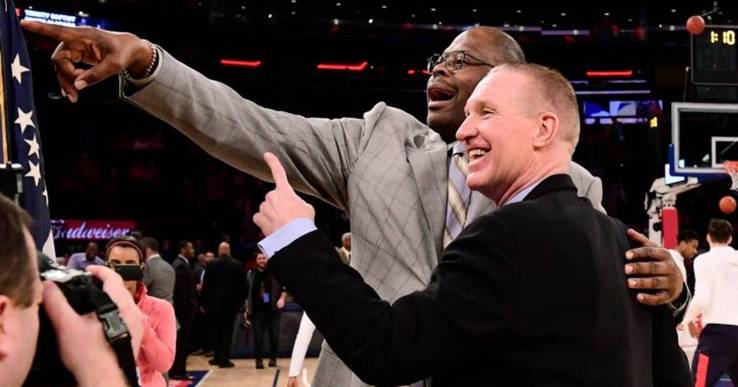 Patrick Ewing was born in 1962, a year just before Michael 'MJ' Jordon. He joined the NBA in 1985 having been selected by the New York Knicks. In 2000 he moved to play with Seattle Supersonics and then the Orlando Magic in 2001. Patrick has been an NBA Rookie of the Year, a three-time All-Defensive Second Team, an All NBA First Team, and an eleven-time NBA All-Star. He also played for the US national basketball team that won a gold medal in the 1992 Olympics.
Patrick has had brief sneaker endorsement deals with shoe designers Adidas and Next Sports. He retired in 2002 and has coached several NBA teams including the Washington Wizards, Houston Rockets, Orlando Magic, and Charlotte Hornets. In 2017, Patrick was made the head coach of his former college team the Georgetown Hoyas, Georgetown University's basketball team.
Patrick has had a relatively successful career that has amassed him a net worth of $85 million so far. Michael Jordan, who has a net worth of $1.3 billion can afford to spare well over $20 million for a private jet, but that might not be the case with Patrick, because for him such a purchase might not make any business sense.
Source: Read Full Article