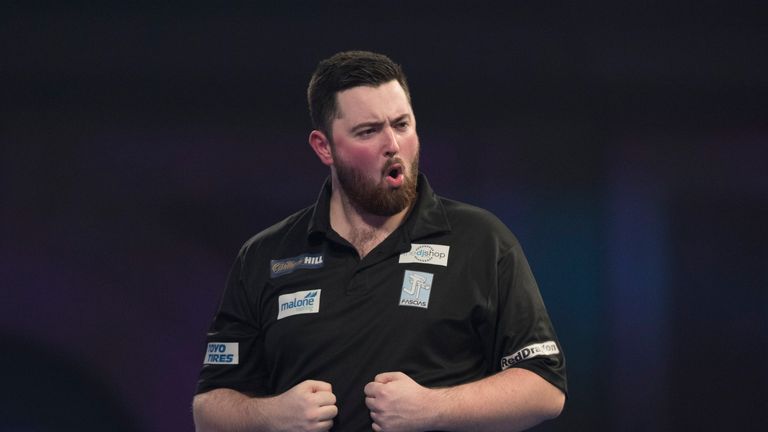 Luke Humphries says one game could "kick-start" his year as he aims to prove that he is no "flash in the pan" when he makes his Premier League debut on Thursday.
The 24-year-old made a sensational run to the quarter-finals of the World Championship, defeating Stephen Bunting and Dimitri van den Bergh before ending Rob Cross' reign at Alexander Palace in a scintillating performance.
Smith to play in Exeter despite surgery
The Berkshire man is now looking to replicate that form on the Premier League stage as he takes on a red-hot Gerwyn Price at the Westpoint Arena in Exeter where he hopes victory could help propel his year.
"When my manager told me I was in the Premier League I felt very proud, but now I'm feeling excited to get up there," said Cool Hand Luke, who will face Vincent van der Voort on Friday on the Main Stage at the UK Open.
"A lot of people say it's only one game but I think this one game could kick-start my year and prove that I belong up there.
"I know it will be a tough game against Gerwyn but I definitely think I can win. He is playing really well at the minute and I know he will play well on Thursday so I need to stick in there and try to match his heavy scoring.
"My finishing is going really well so if I can stay with him then I think I will take the chances that come my way.
"The pressure is all on him, he's the one who needs the two points, whereas I can just go up there feeling relaxed.
"I'm very hard to peg back once I get in front so he will need to get off to a strong start to feel comfortable playing against me."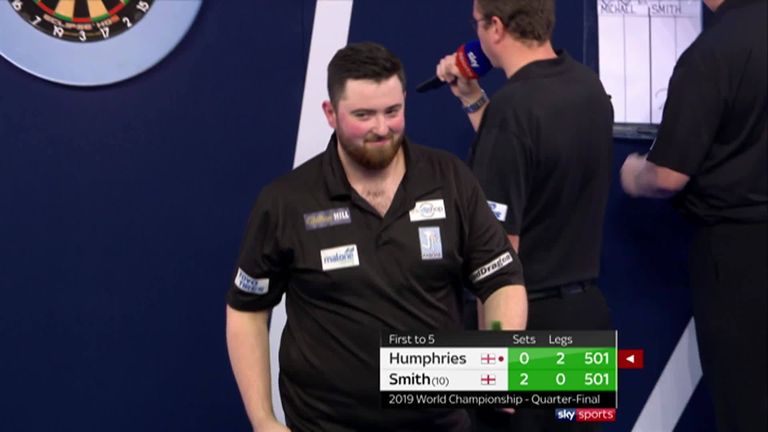 What comes next? Night Four – Thursday, February 28 at the Westpoint Arena, Exeter
Humphries, who has risen into the world's top 64 for the first time on the back of his World Championship success which saw him named as one of nine Premier League Contenders, is out to show he is the real deal.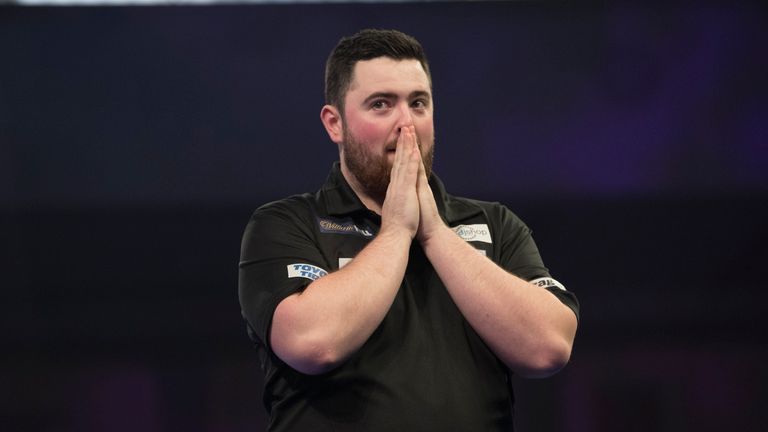 I'm out to show everyone that my performances at the Worlds weren't a flash in the pan.
Luke Humphries
"I'm out to show everyone that my performances at the Worlds weren't a flash in the pan," he said.
"You never know how you're going to adapt to the big stage and playing on TV but I adapted to it really well, and looking back it was a great feeling to be able to do something I never thought I would be able to do.
"When I play on TV it makes me come alive, there's just something about it that makes you focus more, I think that is the same for a lot of the younger players.
"A good performance on Thursday would boost my confidence and I think it's come at the right time for me because I'm not playing too well on the floor at the moment."
The Premier League heads to the Westpoint Arena, Exeter on Thursday, February 28. You can also stay up to date with all the action by following us @SkySportsDarts and get all the latest news, previews and interviews www.skysports.com/darts
Source: Read Full Article