13 Going on 30 is slowly approaching its two-decade anniversary, and with each passing year, the film continues to appeal to newer and older audiences. The movie which was released in 2004, didn't do well at the box office but, over the years, has become a cult classic. When 13 Going on 30 was released, actor Christa B. Allen. who played young Jenna Rink, was 13 years old. In 2021, the talented star hit the 30-year-old mark herself, making for a full-circle moment.
Christa B. Allen played young Jenna Rink in '13 Going on 30′
13 Going on 30 revolves around Jenna Rink, a 13-year-old (played by Christina B. Allen) who just wants to fit in. To do that, she has to persuade the Six Chicks to let her in their exclusive fashionable group. Jenna asks the Six Chicks, led by Tom-Tom, to attend her 13th birthday in exchange for her doing their homework.
When the group arrives, they bring some of the best-looking boys from their grade and trick Jenna into playing a kissing game. As she hides in the closet waiting for a kiss, the group leaves the party, leaving Jenna embarrassed. Jenna's best friend Matt finds her hiding in the closet and gives her a dollhouse and some magic wishing dust.
Jenna makes a wish using the magic dust wishing to be "30, flirty and thriving." The next day, the leading lady wakes up all grown up in a luxurious apartment and with a lucrative career as an editor in a struggling magazine. As Jenna tries to piece together what happened in the missing 17 years, she realizes she is no longer the sweet 13-year-old and has become a terrible person.
Jenna makes amends with herself and everyone in her life, and she even saves her magazine from going under. When she returns to the dollhouse and looks inside it, she sees her younger self. Jenna begins crying, and immediately the rest of the magic dust swirls on her, transporting her back to 1987 as a 13-year-old. This time, she embraces Matt when she sees him.
The 13 Going on 30 cast includes Jennifer Garner, who plays the older Jenna Rink, Mark Rusffalo, who plays Jenna's best friend Matt, and Judy Greer, who plays Lucy and Jenna's older frenemy.
Allen celebrated turning 30 on social media
Allen has a substantial social media following, which she uses to make wholesome 13 Going on 30 content. The star has received a lot of praise for her short skits and for reintroducing the movie to her younger audience. She has also received several compliments from many people who think she resembles Garner.
Allen recently clocked the big three-oh, and as People reports, she didn't recreate the beloved movie to celebrate. Instead, she and her friends banded together to create a five-part-short-film mini series on TikTok titled Vienna. Vienna almost has the same premise as 13 Going on 30, but in the former, Allen interacts with her 13-year-old self as she deals with the realization of entering a new chapter in her life.
Allen has had her hands full ever since she starred in the movie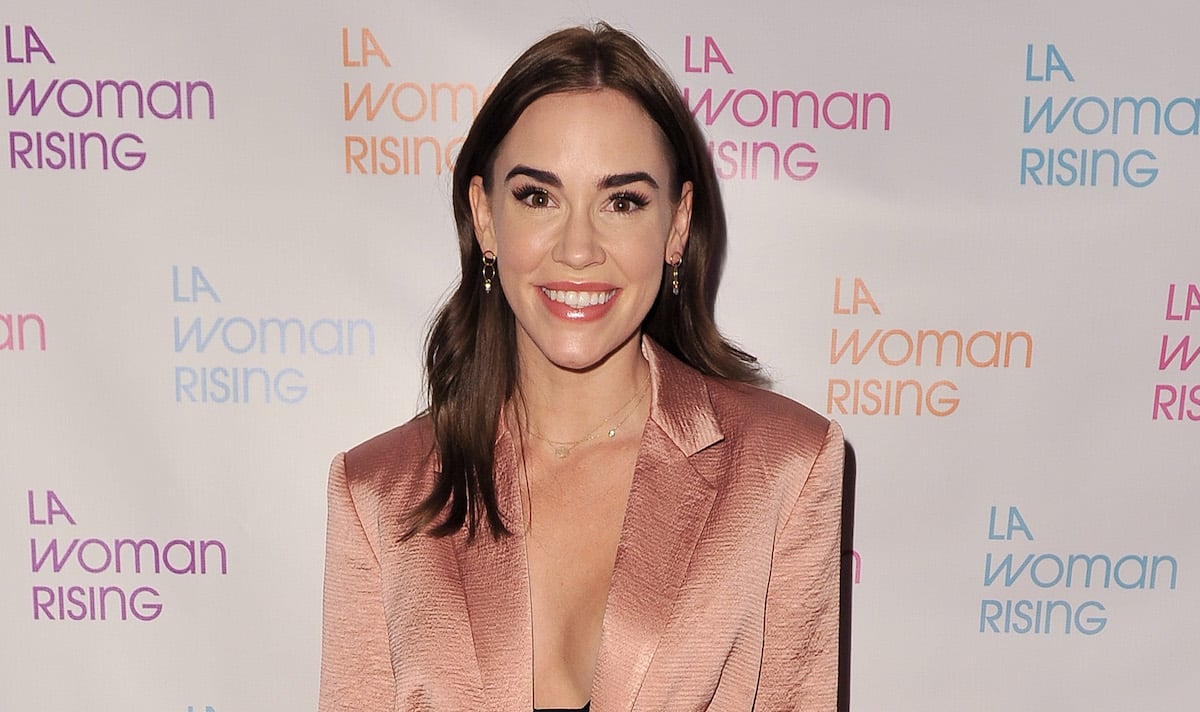 13 Going on 30 was one of Christa B. Allen's first major roles. Her performance in the movie helped her secure more acting jobs, including once again starring as Garner's younger self in Ghost of Girlfriend's Past. She has also had an illustrious TV career appearing in shows like Wizards of Waverly Place, The Suite Life on Deck, CSI: Crime Scene Investigation, Grand Hotel, Grey's Anatomy, Baby Daddy, and Revenge.
Source: Read Full Article