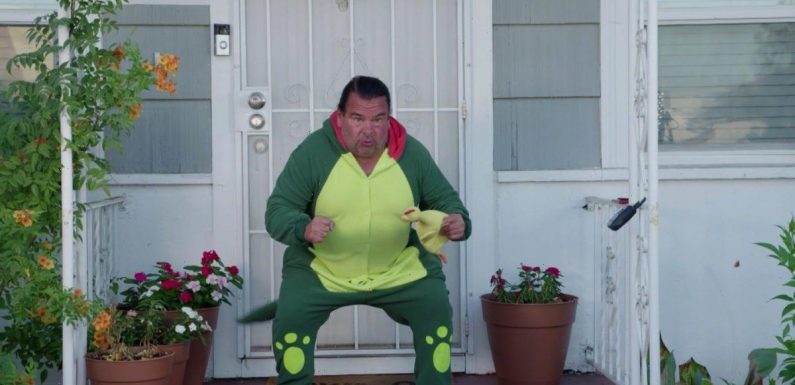 90 Day Fiancé star Big Ed Brown made quite the splash when he first appeared on TLC's reality series but is Saturday Night Live in his future? A recent Instagram post from Ed has fans wondering if he's really going to host television's longest-running sketch comedy show. It doesn't seem like Ed would be high up on the list of potential hosts, but stranger things have happened. Here's what we know.
'90 Day Fiancé' star Ed Brown posts mukbang videos on his YouTube channel
90 Day Fiancé stars often find different ways to stay in the spotlight when they aren't currently filming any of the 90 Day shows and spinoffs. One of the more notable ones is Big Ed Brown. Ed first appeared on 90 Day Fiancé Season 4 showcasing his relationship with Rosemarie Vega. Rosemarie lived in the Philippines and the two connected online. However, the season didn't end in happily ever after for the two. Ed made several negative comments toward Rosemarie including how bad her breath smelled and how he insisted she undergo a panel of STD tests. It was Rosemarie's desire for more children that was the straw that broke the camel's back, however.
Since his time on the show, Ed has taken to posting videos of himself eating huge meals on camera (known as mukbangs) and chatting with viewers while they watch. These videos have proven to be pretty popular with audiences and the San Diego resident now has over 45,000 subscribers to his YouTube channel. However, eating a meal in front of the camera is a far cry from hosting Saturday Night Live.
Ed Brown's recent Instagram post seems to imply he's going to host 'Saturday Night Live'
On Oct. 24, 2021, Ed posted several images of himself on Instagram with longtime Saturday Night Live star Kenan Thompson. He captioned the pictures, "Here I come SNL…!" and tagged Thompson as well. The pictures don't look as though Ed is actually in a studio with Thompson, and instead, looks like he possibly ran into him at an airport somewhere or another public location. 
The day before the images with Thompson surfaced, Ed posted pictures of himself on the set of the MTV show Ridiculousness, which further added to the confusion. Clearly, Ed's working hard to keep his name out there, but some fans aren't having it.
'90 Day Fiancé' star Ed Brown has come under fire due to sexual assault accusations
A TikTok user who goes by the name of Lordakeet recently accused Ed of sexual assault. This isn't the first time Ed has found himself in hot water either. For months fans have petitioned TLC to kick Ed to the curb and stop featuring him on any of the 90 Day series. So far, they haven't gotten their wish.
Ed was one of the main cast members to appear on 90 Day: The Single Life Season 1, and it's now confirmed he'll return for season 2. Whether or not comedy fans are going to see Big Ed as host of Saturday Night Live remains to be seen. We don't recommend holding your breath, though. 90 Day: The Single Life Season 2 premieres on Nov. 12, 2021.
Source: Read Full Article