90 Day Fiancé, the hit reality show about couples who rush to the altar before their K-1 visas expire, is back for its sixth season, and TLC just released a brand new trailer.
In the sneak peek for Season 6, which premieres October 21 at 8 p.m. ET, fans are introduced to six foreigners looking to move to the U.S. to be with their American significant other, but are struggling to make their relationships work.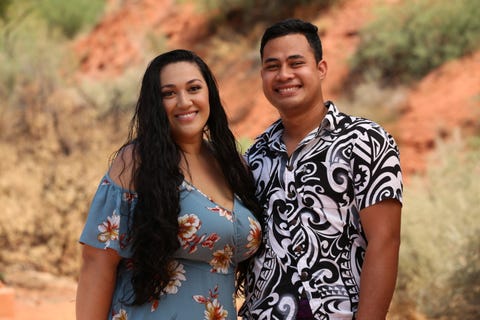 First up, we meet 29-year-old Kalani from Orange County, California. She met her 23-year-old fiancé, Asuelo, in Samoa while on vacation, lost her virginity to him, and got pregnant with their baby. In the clip, Kalani's brother questions whether the couple knows each other well enough to tie the knot. "He has no idea who my sister is," the brother says, before asking his sister, "Are you doing this because you have his baby?" He has a point.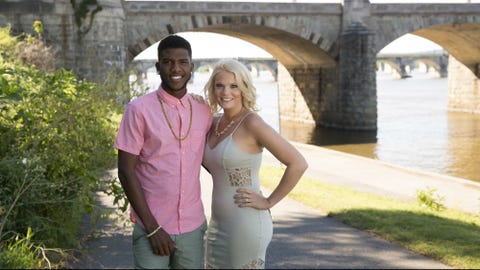 Another couple who is confronted by a skeptical loved one is Ashley, 31, and Jay, 20. Ashley's friend says in the teaser that Ashley is "so eager to be in love that she lets red flags just go." And her friend may be right because then the video cuts to a clip of Ashley saying, "If Jesus came down from heaven right now and said [Jay] cheated on me, I wouldn't do anything about it."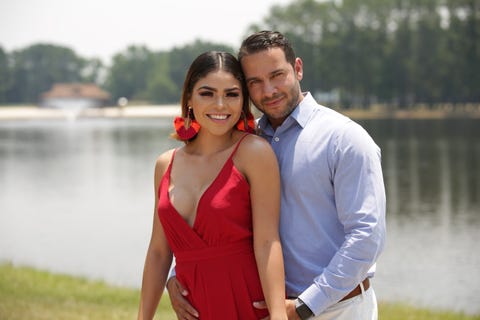 Jealousy, however, is an issue for Jonathan, 32, from North Carolina and Fernanda, 19, from Mexico. Not only do they have a 13-year age difference to deal with, but the preview shows Fernanda throwing a woman's drink when she thinks the woman is flirting with Jonathan at a club. "Who is she?" Fernanda asks her fiancé amid tears in another segment. "I'm here in another country for you!" We need answers, Jonathan.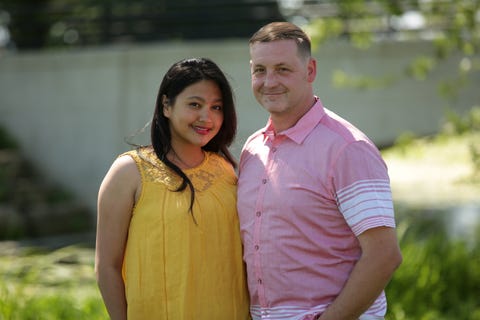 Eric of Baraboo, Wisconsin and Leida of Indonesia have another big age gap. According to People, Eric is 40 and has three sons from a previous marriage, and Leida is 29 and also has a son. But despite their ages, the teaser shows that their different lifestyles may be what comes between the couple the most. "Leida comes from a wealthy background," Eric says as Leida rummages through his messy apartment.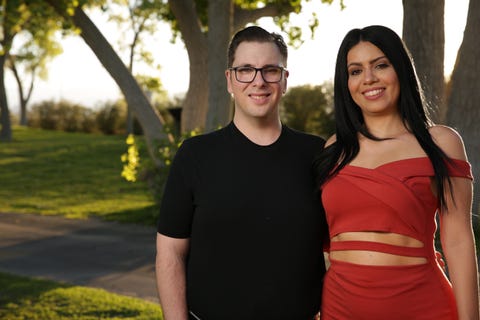 Money is also a point of contention for Colt, 33, of Las Vegas and Larissa, 31, of Brazil. In the trailer, Colt's friend tells him, "She's taking advantage of you and you need to realize [it]." And cue Colt's confused face.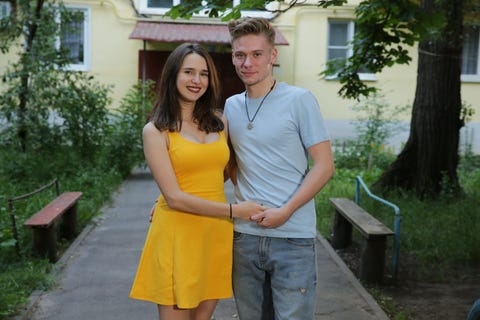 Steven of Bowie, Maryland, and his fiancé Olga, who is from Russia, are the youngest of the couples on the show. Both are only 20 years old, but they already have a baby together. This season, they must deal with the struggles of being new parents, language barriers and dating. Yep, they've got their hands full.
Source: Read Full Article