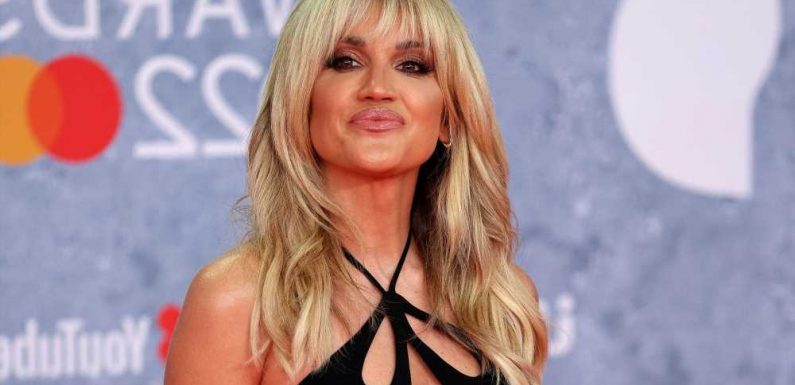 PUSSYCAT Dolls singer Ashley Roberts "didn't feel safe" after being targeted by a stalker who showed up at her work, a court heard.
Lewis Langley allegedly "loitered" outside Global Radio where the singer works and blew kisses at her.
He also believed they were in a "romantic relationship", Croydon Crown Court was told.
The 47-year-old became known as "the martial artist" by security guards in Leicester Square because of his bizarre exercise routines, it was said.
Ashley, 41, told the court today she felt "very uncomfortable" by Langley's behaviour.
She added: "I didn't feel safe. I didn't feel comfortable walking around.
Read more on Ashley
Ashley Roberts struts into 2023 in see-through dress and heels
Inside Ashley Roberts' South Africa holiday as she stuns in a bikini
"I was looking over my shoulder to make sure he wasn't around or following me."
Asked about what made her feel uncomfortable, she said: "His behaviour, his mannerisms. His look and giggling at me, lunges at me.
"Sometimes he was just standing there smiling, giggling. At one point he blew a kiss at my car."
She estimated she saw him around 15 times between May and October last year after she became aware of him.
Most read in Showbiz
Much-loved comedian dies aged 44 after six-year ALS battle
Alex Scott reveals moment Uber driver tried to kidnap her in terrifying ordeal
Katie Price growing close to reality and TikTok star 17 years her junior
90s pop hunk unrecognisable in panto after beating drugs – do you know who?
But the singer added: "He was there quite often. I didn't count. I just tried to get in and out of the building."
Langley was detained under the Mental Health Act in August last year but began returning to Ashley's workplace in October.
Police informed the star Langley believed they were in a relationship it was said.
Ashley said her concerns grew after receiving the information as she did not know what he would be "capable of".
The court was told security measures were ramped up at the radio HQ – including Ashley being walked to and from her car.
Langley also allegedly repeatedly showed up at an address in Borough where he believed Ashley lived.
The court was told he would sit on a chair just staring into the building.
Prosecutor Alex Alawode said: "The defendant states he was not stalking the complainant but had good reason to be at those locations."
The trial continues.

Source: Read Full Article