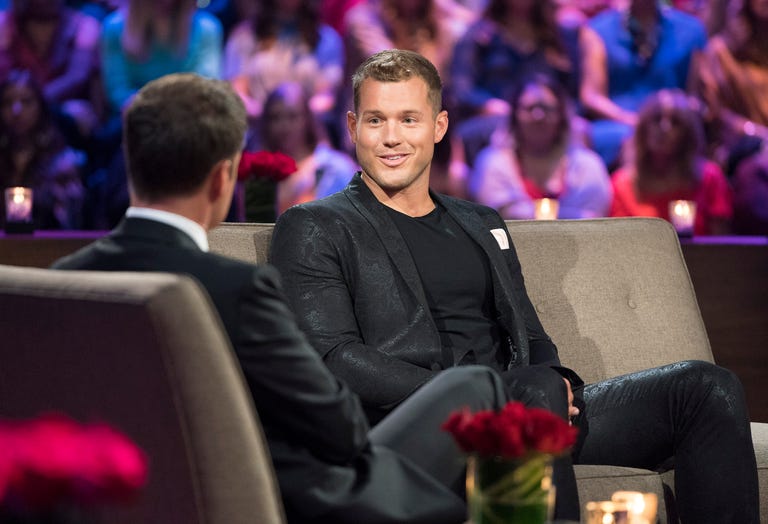 Colton Underwood did not win Becca Kuffrin's heart on this season of The Bachelorette, and a personal topic that created somewhat of an awkward exchange between the couple made him break down in tears on Monday's Men Tell All episode.
In the sneak peek, below, the 26-year-old NFL free agent explains why going public on national television about the fact that he is still a virgin was extremely difficult.
"I think that's something that for me was the hardest thing I've ever had to do in my life," Underwood says. "I've gone through a lot with that. It's hard for me to even talk about it right now. But growing up, being an athlete, it's something that I was ashamed of because it was so openly talked about in our community."
In the sit-down interview, Colton began to get emotional, saying, "I wasn't true to who I was, and I feel like people think I'm less of a man because of that. And that's the hardest thing for me to hear."
After filming, Underwood spoke with Entertainment Tonight about how some of the other contestants reacted to his comments. "I can respect that they have their opinion," he said. "I hope that at least I started a dialogue and I started a conversation in which they can understand what makes me, me."
In a separate clip, he also shared how his virginity has been a choice, and how he is just "waiting for the right heart."
Underwood may find the right heart when he participates on the upcoming season of Bachelor in Paradise, where he is rumored to rekindle a fling with former Bachelor contestant Tia Booth.
But whatever his decision is regarding his V-card, Underwood has host Chris Harrison's full support. Harrison defended Underwood's decision to come forward in a interview with ET, adding that there is a "double standard" for men who choose to abstain from sex.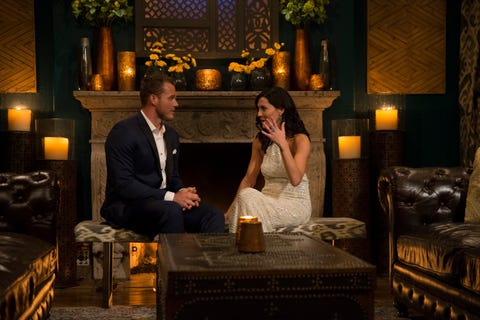 "Why is it different that when a woman talks about it, it's respected, and then when a guy talks about it, he should be shamed?" Harrison told ET. "We will probably be talking about [this] now because of Colton."
Aside from "born again" Bachelor Sean Lowe, Underwood is one of the few male contestants to say he is a virgin on the show. Bachelor contestant Ashley Iaconneti, who has been open about her own decision to wait for the right partner, echoed Harrison's sentiments in her weekly recap for Cosmopolitan.com.
"Girls can be virgins and still be desirable — almost like forbidden fruit, which is problematic in itself, let's be clear — but men are often viewed as less masculine," she wrote. "If a male virgin is awkward and uncomfortable, sure, I personally am probably not going to find him all that sexy, but that's because of the awk, not the virginity! Confidence, on the other hand, is sexy, and Colton sure has that."
The Bachelorette: Men Tell All premieres tonight at 8p/7c on ABC.
Source: Read Full Article