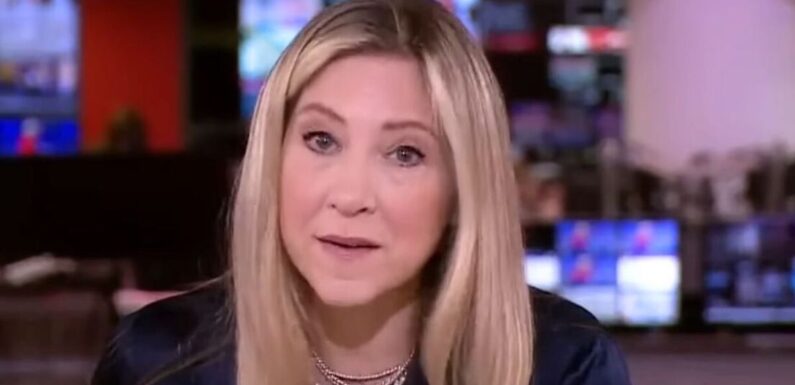 BBC Newsreader Joanna Gosling signs off for the final time
Joanna Gosling has now joined Classic FM after being axed by BBC News following a 20-year career on air.
The 52-year-old left in January with an emotional goodbye but will soon start presenting Classic FM's new Sunday programme from this week.
The station announced the news on its Twitter page on Wednesday, stating: "We are delighted to be welcoming Joanna Gosling to Classic FM.
"Starting this Sunday, join @joannagtweets from 1pm–4pm for three hours of the finest music, from best-loved favourites to new discoveries."
Joanna herself posted: "Absolutely thrilled and can't wait to start! Do join me this Sunday, 1-4."
She told the station: "As a big fan of Classic FM, I'm thrilled to be joining the team.
"After 30 years of news, it's exciting and lovely to be doing something more uplifting.
"And it takes me back to my broadcasting roots of live radio. I can't wait to get started!"
Classic FM's managing editor Philip Noyce announced: "We are delighted to welcome Joanna to Classic FM as she joins our superb line-up of presenters at the weekend."
BBC viewers might recall Joanna being axed earlier in the year as she gave fans a heartfelt farewell during her last report.
After concluding her final news item in January, Joanna acknowledged her exit from the BBC.
She remarked: "Now it is just about time for me to say goodbye for the last time."
Don't miss…
Joanna Gosling fights tears as she signs off BBC News[VIDEO]
Susanna Reid reacts to colleague's farewell in 'big loss to BBC News'[LATEST]
BBC News' Joanna Gosling speaks out after quitting ahead of merger[INTERVIEW]
We use your sign-up to provide content in ways you've consented to and to improve our understanding of you. This may include adverts from us and 3rd parties based on our understanding. You can unsubscribe at any time. More info
She continued: "I am signing off after 23 years at BBC News, and before I go there are just a few things I wanted to say.
"I know this job is personal. We come directly into your home to tell you what's happening – good, bad, funny, sad.
"'And in doing my work I always consider how you might be responding to the news you are hearing and what you might want to know."
She continued: "But your response to me leaving has been completely unexpected and I have been really touched by the wave of warmth and kindness from you.
"And I want to say thank you for all of your good wishes. It really has meant a lot to me."
Joanna's voluntary redundancy from the BBC came as the company announced it was losing three of its news reporters as part of a plan to merge BBC World News and BBC News.
Source: Read Full Article