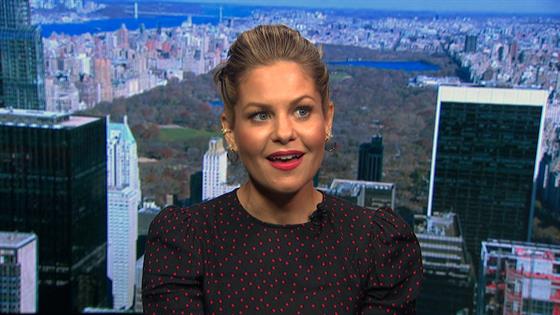 Prepare for flannel overload.
While Hallmark Channel's Countdown to Christmas programming, which is currently celebrating its 10th anniversary, is really all about its stacked roster of leading ladies (led by Candace Cameron Bure, Danica McKellar and Lacey Chabert), they just wouldn't be the same without its line-up of leading men.
Each season, eager fans are excited to see which leads are paired together and how much chemistry they will (or won't) have. The highest honor, of course, is being paired with one of the top actresses, like Candace or Lacey.
Still, some male leads have become some of the channel's most beloved and dependable stars, sweeping a Christmas-loving woman off her feet each holiday season or falling in love with a single mom and her precocious child. And if they do it while wearing a fair isle sweater and drinking a hot cocoa with a candy cane sticking out of it? Completely irresistible.
Last week, we broke down Hallmark's line-up of leading ladies, and this week, we're delivering our scouting report on Hallmark's C-to-C programming male leads, clad in plaid, cool with just holding hands and ready to fall in love with the right woman.
(Note: While it was hard, we left off any men not starring in a 2019 Countdown to Christmas movie.)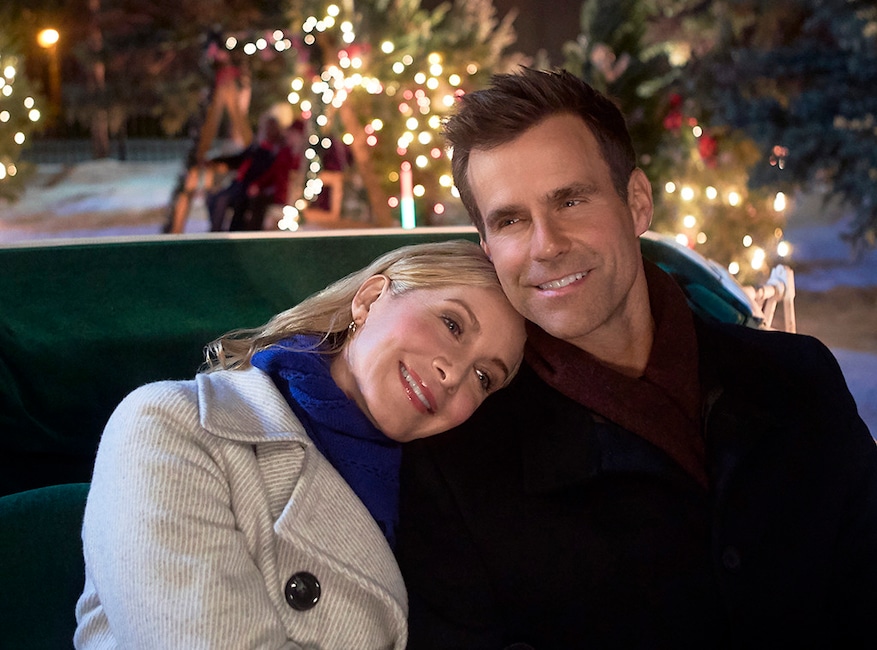 Steven Ackerman/Crown Media United States LLC
Cameron Mathison
Movies: The Christmas Ornament, A Christmas to Remember, The Christmas Club
Signature: A busy-but-still-charming (and five o-clock shadow-sporting) professional who isn't expecting to slow down for the holidays…until he falls in love.
Solid, dependable and ridiculously charming, Cameron is one of Hallmark's most beloved stars. And the All My Children vet is just as smitten, crediting his most recent Christmas film for making him realize he needed to go to the doctor about pain he was experiencing, ultimately resulting in a kidney cancer diagnosis. In September, Cameron revealed he is now cancer-free.
"It saved my life," the 50-year-old told ET of his experience filming The Christmas Club. "See? These Hallmark Christmas movies are more powerful than you know."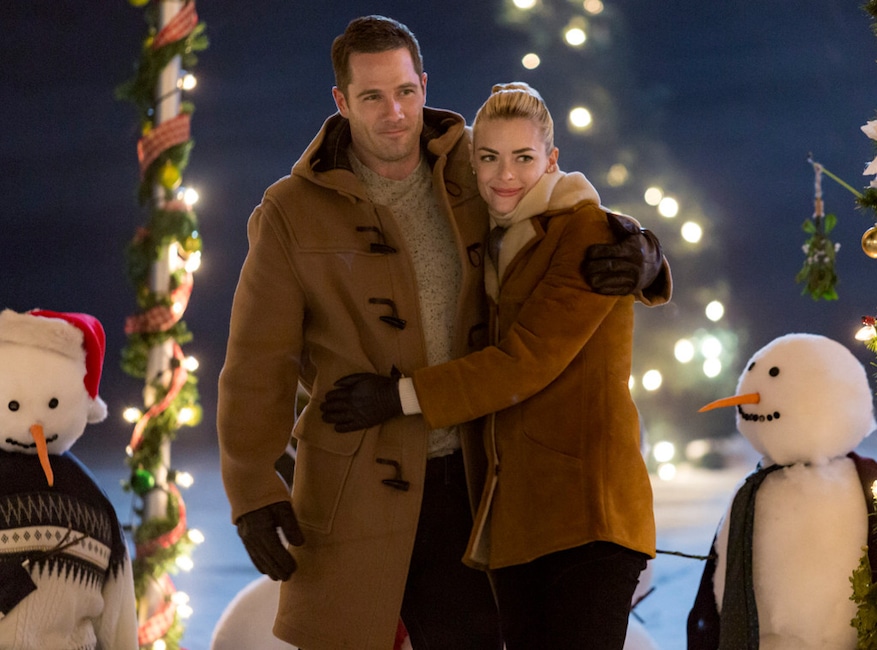 Crown Media United States, LLC
Luke Macfarlane
Movies: Christmas Land, The Mistletoe Promise, Karen Kingsbury's Maggie's Christmas Miracle, A Shoe Addict's Christmas, Sense, Sensibility & Snowmen
Signature: A down-to-earth and easy-going blue-collar guy (with the perfect amount of subtle scruff) just making his way through the holiday season…until he falls in love.
A seasoned vet, Luke is one of C-to-C's most popular stars and it's easy to see why, given his relaxed charm and L.L. Bean catalog-worthy good looks. The Brothers & Sisters star is also one of Hallmark's only openly gay leading men and we're hoping he'll eventually star in the network's first movie to center on a gay couple.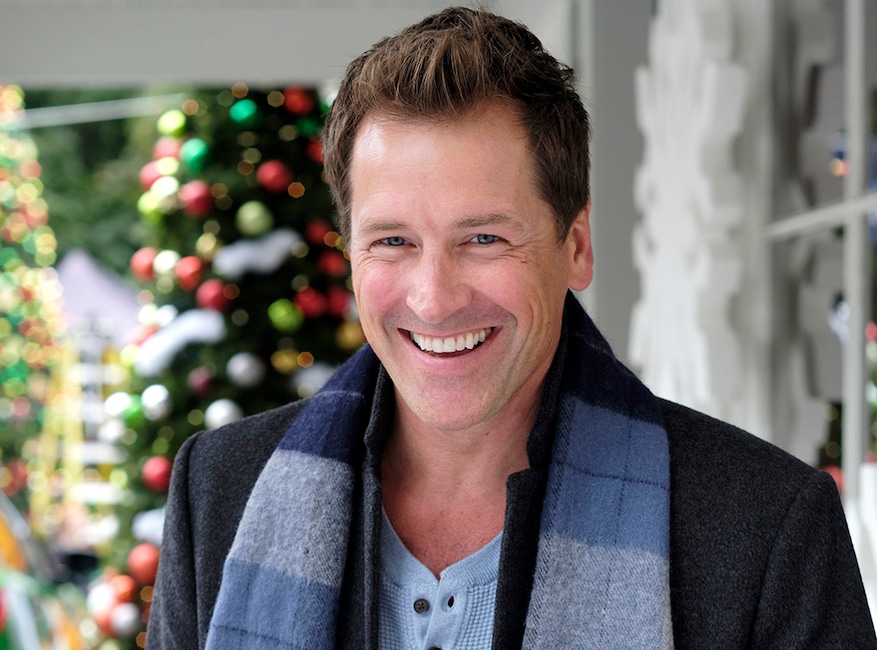 David Strongman/Crown Media United States LLC
Paul Greene
Movies: A Christmas Detour, A Wish for Christmas, Christmas in Angel Falls, Christmas in Evergreen: Tidings of Joy
Signature: A charming local in a small town obsessed with Christmas that a busy professional woman gets stuck in who reluctantly begins to show her the magic of the season…until he falls in love.
Considering he's one of the stars of the network's crown jewel TV show, When Calls the Heart, it's safe to say Paul is beloved by Hallmark execs and its devoted fans. A seasoned pro, Paul still manages to come off light-hearted and sincere no matter the crazy Christmas circumstances his yearly outing throws at him.
Article continues below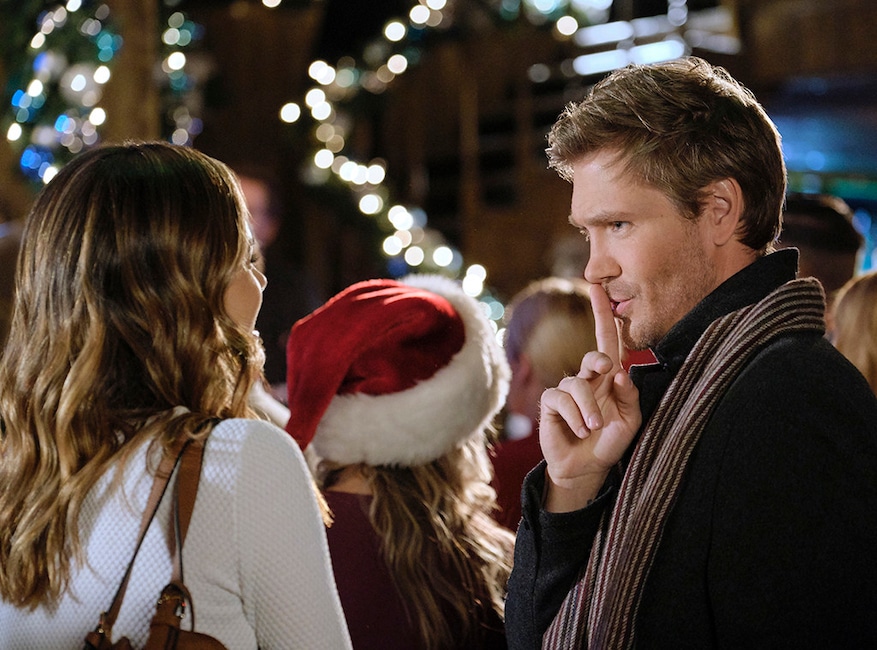 Allister Foster/Crown Media United States LLC
Chad Michael Murray
Movies: Road to Christmas, Write Before Christmas
Signature: A (slightly scruffy) sarcastic young creative with an interesting family dynamic who is just trying to get through the holidays…until he falls in love.
A newer addition to the roster, the One Tree Hill vet is quickly becoming one of Hallmark's best romantic leads, adding a much-needed sense of humor and whimsy to each movie CMM's in. You can tell he's in on the joke, almost delivering cheesy lines with a wink at times, but still delivering exactly what you need.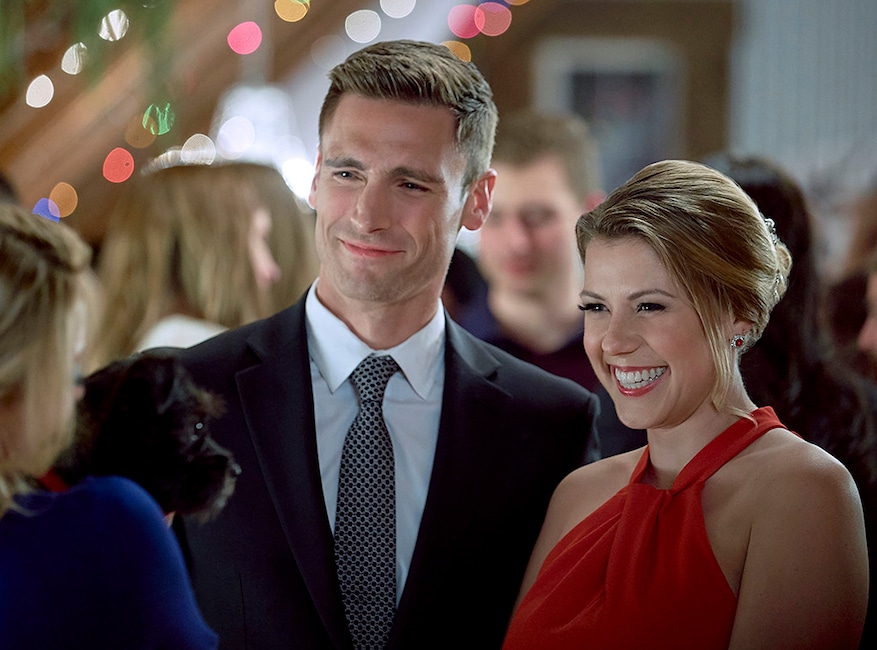 Steven Ackerman/Crown Media United States LLC
Andrew Walker
Movies: A Bride For Christmas, Debbie Macomber's Dashing Through the Snow, A Dream of Christmas, Merry & Bright, Christmas on My Mind
Signature: A slightly sarcastic (and scruffy) and slick perpetually single guy with no time for Christmas or love…until he falls in love.
While Andrew became a turncoat, starring in several Lifetime Christmas movies a few years ago, he's one of Hallmark's most popular leading men.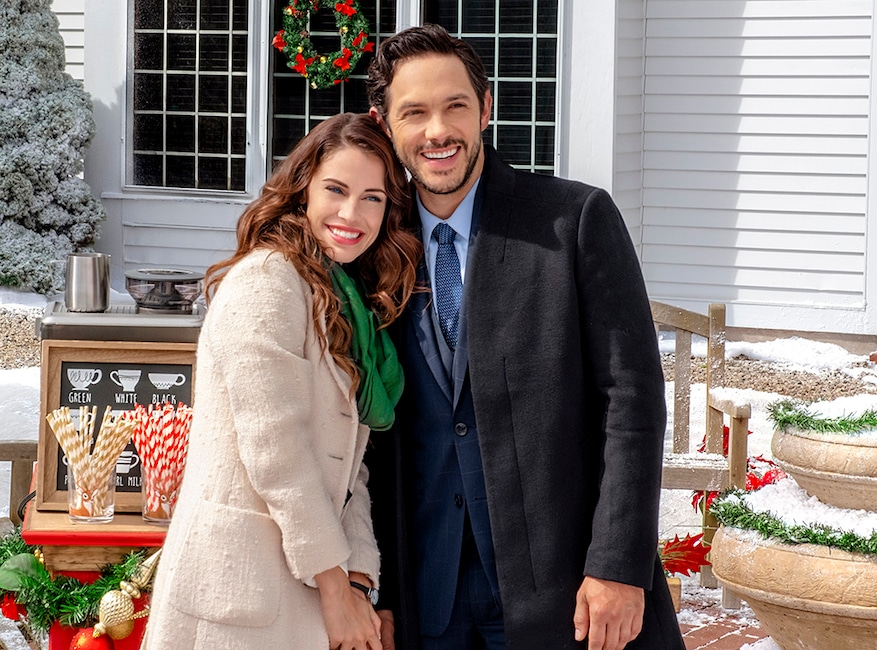 Robert Clark/Crown Media United States LLC
Michael Rady
Movies: Christmas in Homestead, A Joyous Christmas, Christmas at Pemberley Manor, Two Turtle Doves, A New Year's Resolution
Signature: A (usually slightly scruffy) slightly uptight and work-hard-play-never rule-follower…until he falls in love or a (usually clean-shaven) single father just trying to give their mother-less child the best Christmas…until he falls in love.
We consider Michael the secret weapon amongst Hallmark's men; he's not the first one that comes to mind but he's arguably one of their most talented leads. C'mon, he's starring in not one but two Christmas movies this year alone. He has an easy rapport with any female lead he's paired with, though it must be said Michael and Nikki DeLoach are one of the channel's top couples. (Tom and Meg are shaking!)
Article continues below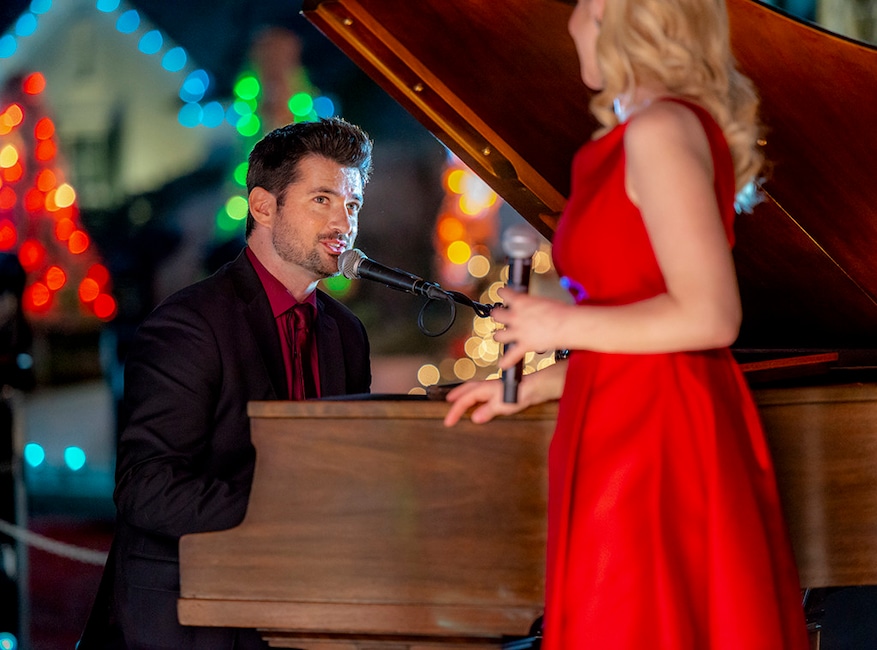 Katherine Bomboy/Crown Media United States LLC
Wes Brown
Movies: Love's Christmas Journey, Christmas Cookies, Christmas at Graceland, Check Inn to Christmas
Signature: A small-town hunk who just wants to keep the old-school charm of his beloved hometown alive…until he falls in love.
You can always count on Wes to deliver a solid and swoon-worthy performance in a Hallmark movie, which he proved in 2018's Christmas at Graceland when he was paired with first-timer Kellie Pickler.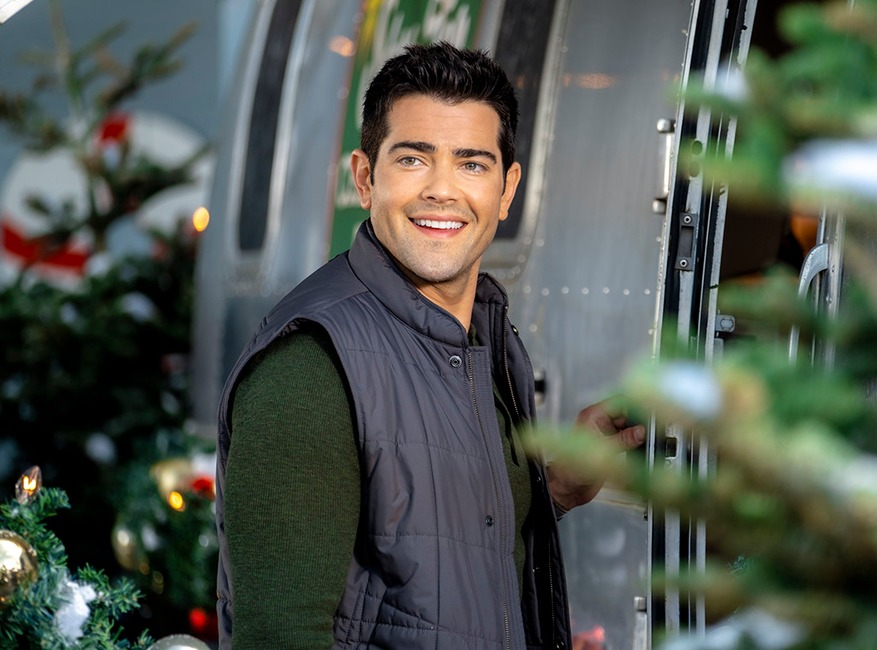 Allister Foster/Crown Media United States LLC
Jesse Metcalfe
Movies: Christmas Next Door, Christmas Under the Stars
Signature: A busy (and clean-shaven) workaholic who will stop at nothing to get that promotion…until he falls in love.
While he's starred in just two Christmas movies for the network, he's one of their fave, thanks to his starring role on their hit TV show Chesapeake Shores.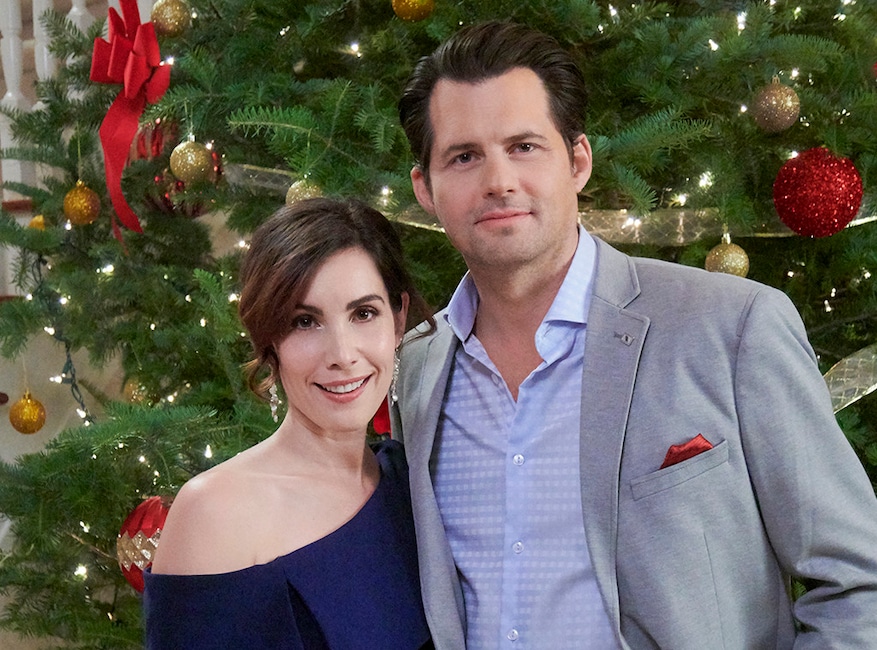 Albert Camicioli/Crown Media United States LLC
Kris Polaha
Movies: Hearts of Christmas, Rocky Mountain Christmas, A Small Town Christmas, Double Holiday
Signature:
Does any Hallmark leading man love being a Hallmark leading man more than Kris? In 2018, he wrote a guest column for The Hollywood Reporter all about how much he loves being in their movies, and he's now an annual fixture after first begrudgingly starring in one almost five years ago.
"As an actor, I am leaning into Hallmark because it's fun to sit with my seven-year-old and show him what I do for a living. These are family-friendly movies," he wrote. "I'm leaning in because my 91-year-old Nana finally thinks I've made it in Hollywood because I'm on Hallmark."
Swoooon.
Article continues below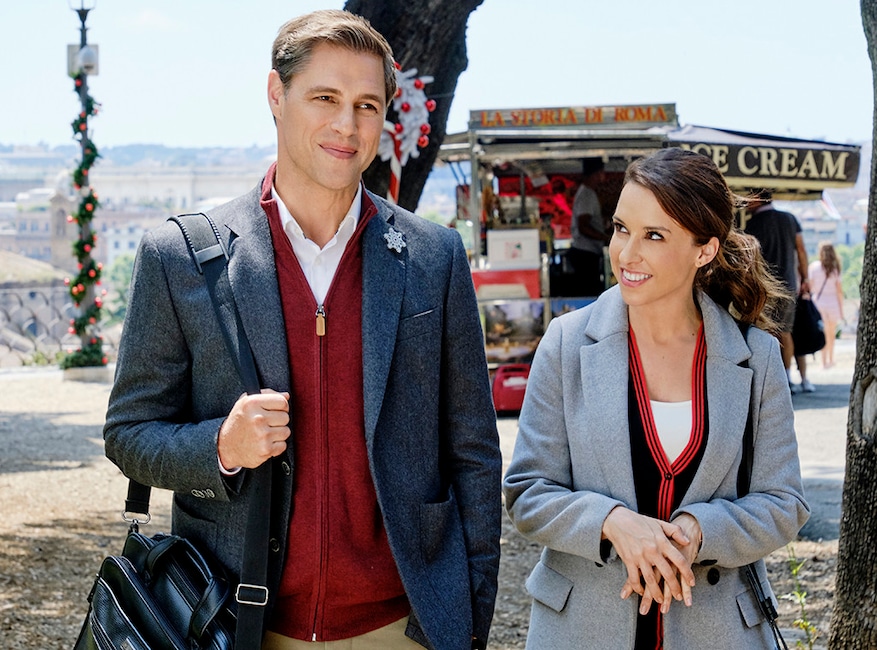 Stefano Montesi/Crown Media United States LLC
Sam Page
Movies: Annie Claus Is Coming to Town, The Perfect Christmas Present, Royal New Year's Eve, Christmas in Rome
Signature: A clean-shaven exec determined to land that big account…until he falls in love.
Hallmark clearly has confidence in Sam's potential as he landed one of the most plum roles this holiday season, starring opposite Lacey Chabert in Christmas in Rome, filmed on location. He's also the kind of handsome that belongs in the pages of a J.Crew catalog.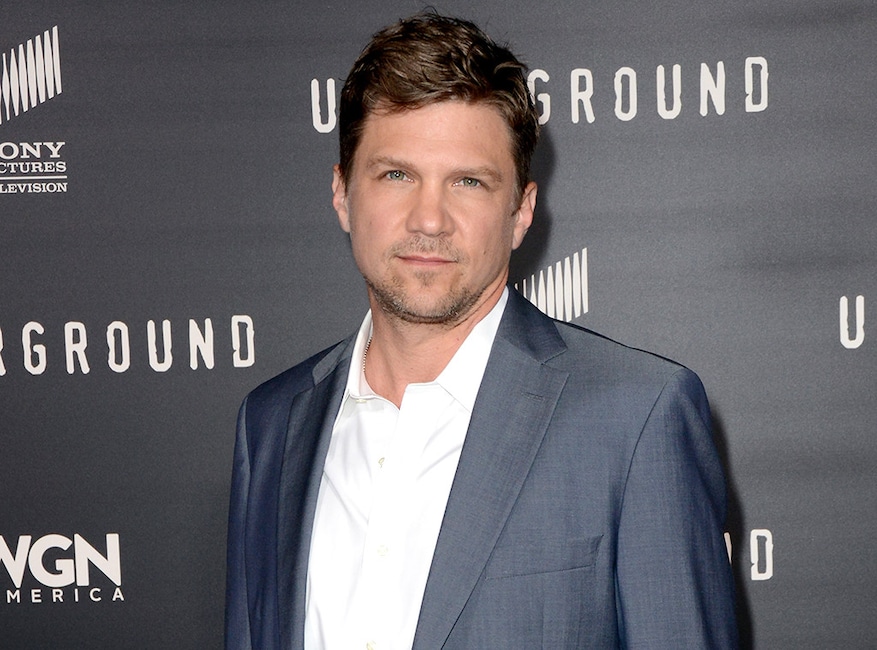 Getty Images
Marc Blucas
Movies: Operation Christmas, Miss Christmas, Holiday for Heroes
Signature: A sweet and sensitive (and clean-shaven) soldier who is determined to make the most of the holidays…until (and as) he falls in love.
The Buffy the Vampire Slayer vet tends to be more of a fixture on Hallmark Movies & Mysteries, often starring in some of the channel's best (and underrated) C-to-C movies.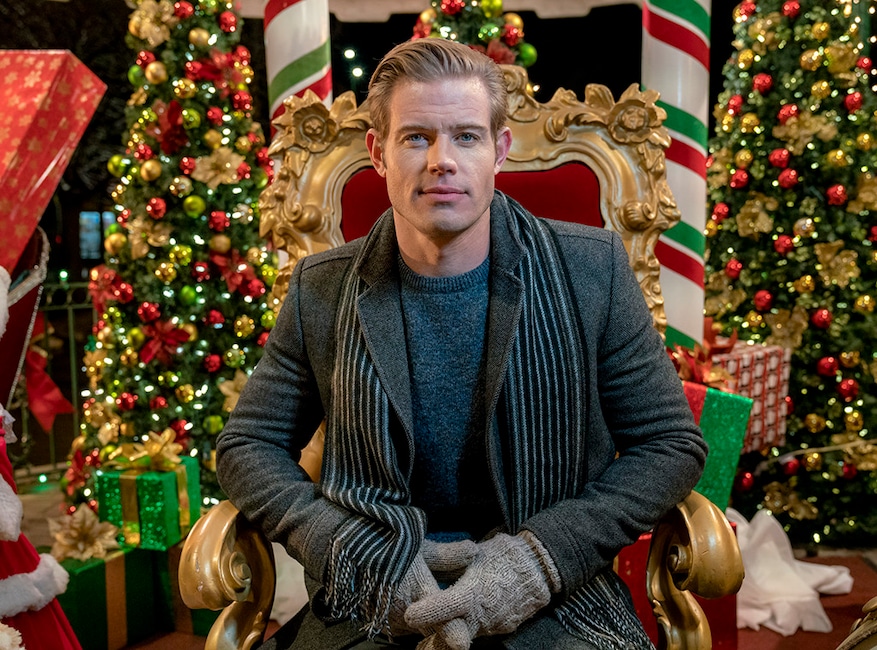 Ricardo Hubbs/Crown Media United States LLC
Trevor Donovan
Movies: Marry Me at Christmas, Nostalgic Christmas
Signature: A picture-perfect hometown hero who is too busy for Christmas or romance…until he falls in love.
If Hallmark were to assemble a leading man in a lab, it would come out looking exactly like the 90210 vet. This is a fact.
Article continues below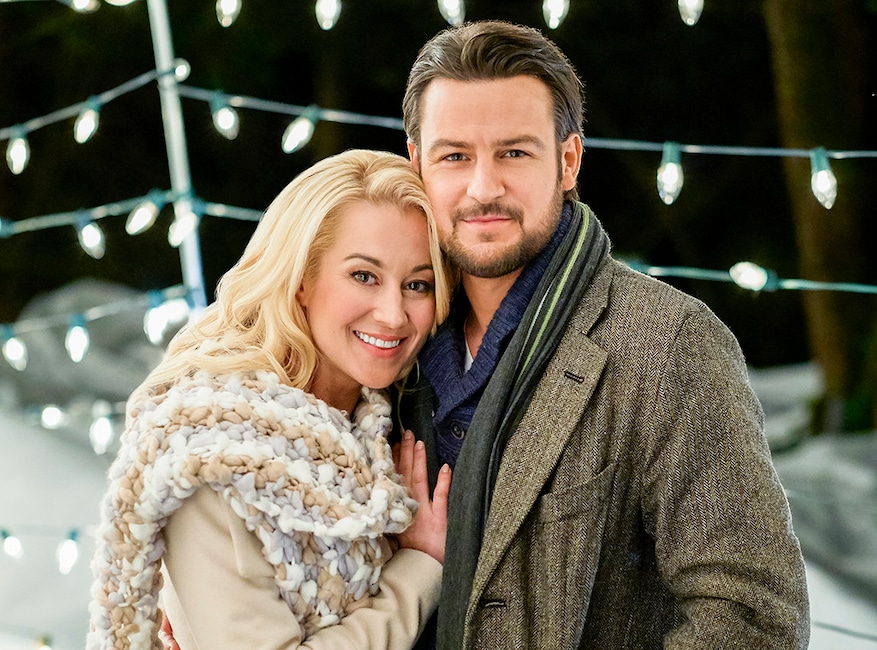 Luba Popovic/Crown Media United States LLC
Tyler Hynes
Movies: It's Christmas, Eve, The Mistletoe Secret
Signature: TK
While he has just two Christmas movies under his belt, he's shown his range, charmingly playing a widower in his first outing and a disheartened writer in his second. With a relaxed demeanor and disarming onscreen presence, Tyler is likely to be a feature for C-to-Cs for years to come.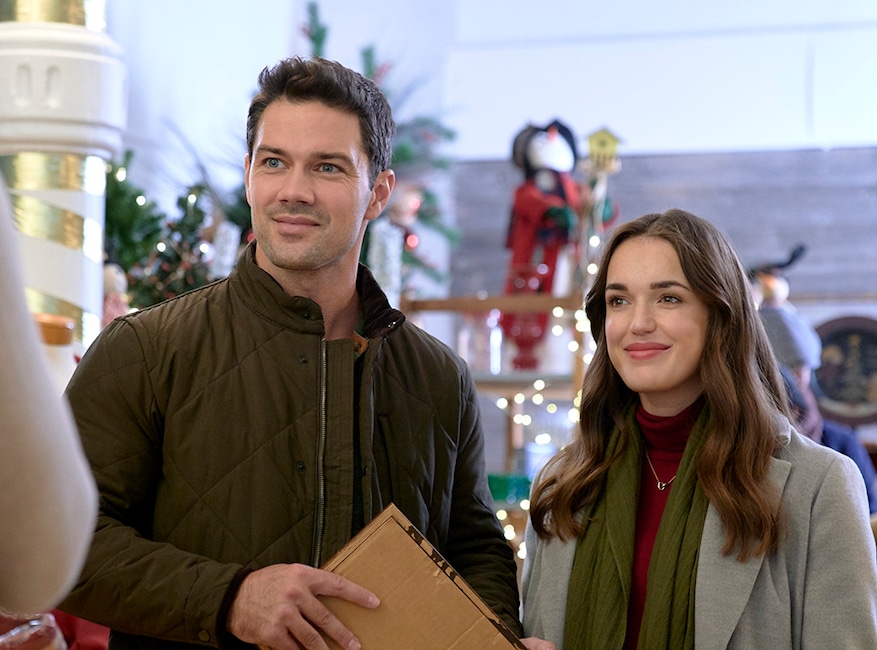 Eric Zachanowich/Crown Media United States LLC
Ryan Paevey
Movies: Hope at Christmas, Christmas at the Plaza
Signature: A five o-clock shadow sporting Christmas enthusiast who is just waiting for the right one…until he falls in love.
After finishing his run on General Hospital in 2018, Ryan pivoted to Hallmark, a smart move as he's appeared in a number of the channel's seasonal-themed events.
Watch the 2019: What E! Year end-of-year special Tuesday, Dec. 17 at 10 p.m.! E! News returns Monday morning, Jan. 6 at 7 a.m.!
Source: Read Full Article