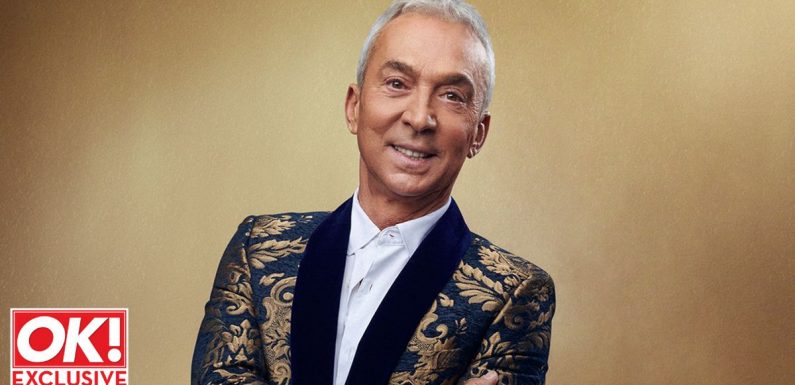 New Britain's Got Talent judge Bruno Tonioli delighted Strictly Come Dancing viewers with his dynamic personality for 15 years. He was last seen as a judge on Strictly in 2019 and his permanent departure from the show was announced ahead of the last series.
And now he's joined forces with good friend Simon Cowell on the BGT panel, alongside fellow judges Amanda Holden and Alesha Dixon, who refers to Bruno as "an excited puppy".
Here, Bruno, 67, opens up about how he's waited years to work with Simon and the unusual way he paid for the dancing lessons that saw him become a choreographer to some of the top names in showbiz.
Your friendship with Simon goes back a long way, doesn't it?
Yes, back to the early 1980s when he had long hair down to his shoulders. The thing about Simon is everyone thinks he's always had it easy. Well, he hasn't and I remember when he lost everything and had to go back and live with his parents. He's worked very hard to get where he is and I admire that.
Were you nervous on the first day of filming?
I was very nervous because I was the new boy at school. Of course, I know Simon but I had never worked with him before so I didn't want to let him down. I'd also never seen the show before! But once we got started I felt at home immediately. Ant and Dec went out of their way to help me that first week. They are two of the best people in showbiz.
How did you feel when you were first approached to be a judge on BGT?
ITV offered me two different very big shows – but I knew immediately which one I wanted to do. There was only ever going to be one choice for me. Got Talent is one of the world's biggest franchises and I thought it was the right time to work with Simon.
Are you taking a career risk by joining the BGT panel?
I've always taken risks in my career – I think it's good to challenge yourself. When Strictly asked me to come back and sing on the show last year, I was determined not to make a fool of myself. But I did it because I wanted to prove something to myself. Joining BGT is another test.
How do you get along with Alesha and Amanda?
I had worked with Alesha before but I didn't know Amanda. I watched them both very closely because they know this show so well – I think I learned a lot from them but the live shows will be the real test for me.
Were you surprised by the level of talent?
Absolutely amazing – we saw some incredible acts. It reminded me of the old-fashioned variety shows that don't exist any more in Britain. BGT is the only platform left for these crazy and dangerous performers. Some are very weird and some are very brave.
You've worked with stars such as Freddie Mercury and Boy George. How often do you look back at that part of your life?

They are all chapters in my life. Becoming a choreographer all happened by accident. One moment I was a dancer in the Elton John video for I'm Still Standing – the next thing I know I'm working as a choreographer for George Michael and Tina Turner. I did so much in those days, but I worked hard and took my opportunities.
Is it true to say you struggled in your younger years with the pressures your parents put on you?
Yes, I did. My father wanted me to become an accountant, but I think he was just protecting me. I used to do these paintings and sell them to family members so I could pay for my dance lessons. It was quite hard growing up as a gay kid in a small town in Italy. There were bullies at school too. As soon as I was 18, I knew it was the right time to leave Italy to follow my dream of going to Hollywood.
Was it your father's love of dance that inspired you to follow your dreams?
Yes, because he took me to see all the Fred Astaire movies at our tiny cinema in Italy. Dad loved dancing and he would take Mum every weekend to a dance hall – so that helped inspire me. It was such a pity that they both died before they could see I had made a success of my life.
What has been the highlight of your career?
I always had this dream of making it to Hollywood. When I got offered the role to judge Dancing With The Stars in America, I knew I had realised that childhood dream. That was the big moment for me.
READ MORE:
Britain's Got Talent star Amanda Holden reveals Bruno Tonioli has his own secret talent

Amanda Holden says 'people with too much time on their hands' moan over sexy BGT dresses

Britain's Got Talent's Ashley Banjo's family life including recent split from childhood sweetheart

Simon Cowell teases BGT controversy as he 'splits up' dog act: 'That's show business!'

Amanda Holden says she can't believe Simon Cowell act was allowed: 'It was nuts'
Source: Read Full Article