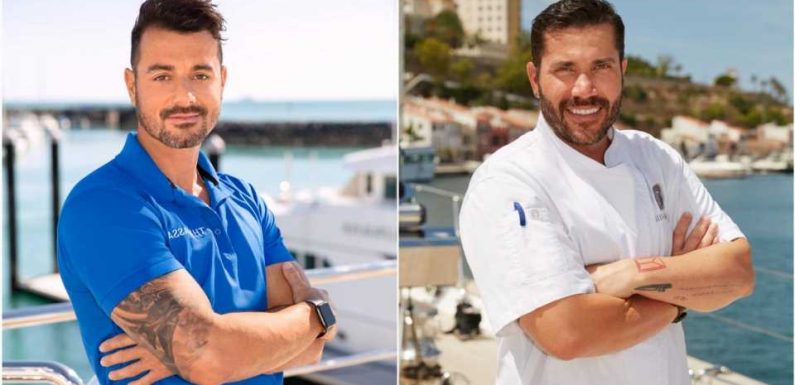 Below Deck worlds collided when bosun Jamie Sayed from Below Deck Down Under worked with chef Marcos Spaziani from Below Deck Sailing Yacht.
Sayed told Showbiz Cheat Sheet that Spaziani's "work hard, play hard" persona seen on Below Deck Sailing Yacht is accurate and he recalled how the chef would only sleep a few hours a night and then go hard in the kitchen during every charter. And while he calls Spaziani a friend, his early introduction to the chef was a little touch and go.
Below Deck Sailing Yacht's Chef Marcos would sleep minimal hours
Sayed was still new to the industry and worked as a deckhand on a superyacht in Florida when he met Spaziani. "Funny story of actually when I first met him," Sayed told Showbiz Cheat Sheet. "When I first met him, I worked with Marcos and actually Ashling [Lorger from Below Deck]. But a funny story. I'm with the crew and we're on charter in the Caribbean. And Marcos is like doing push-ups and dips and I'm doing the same thing."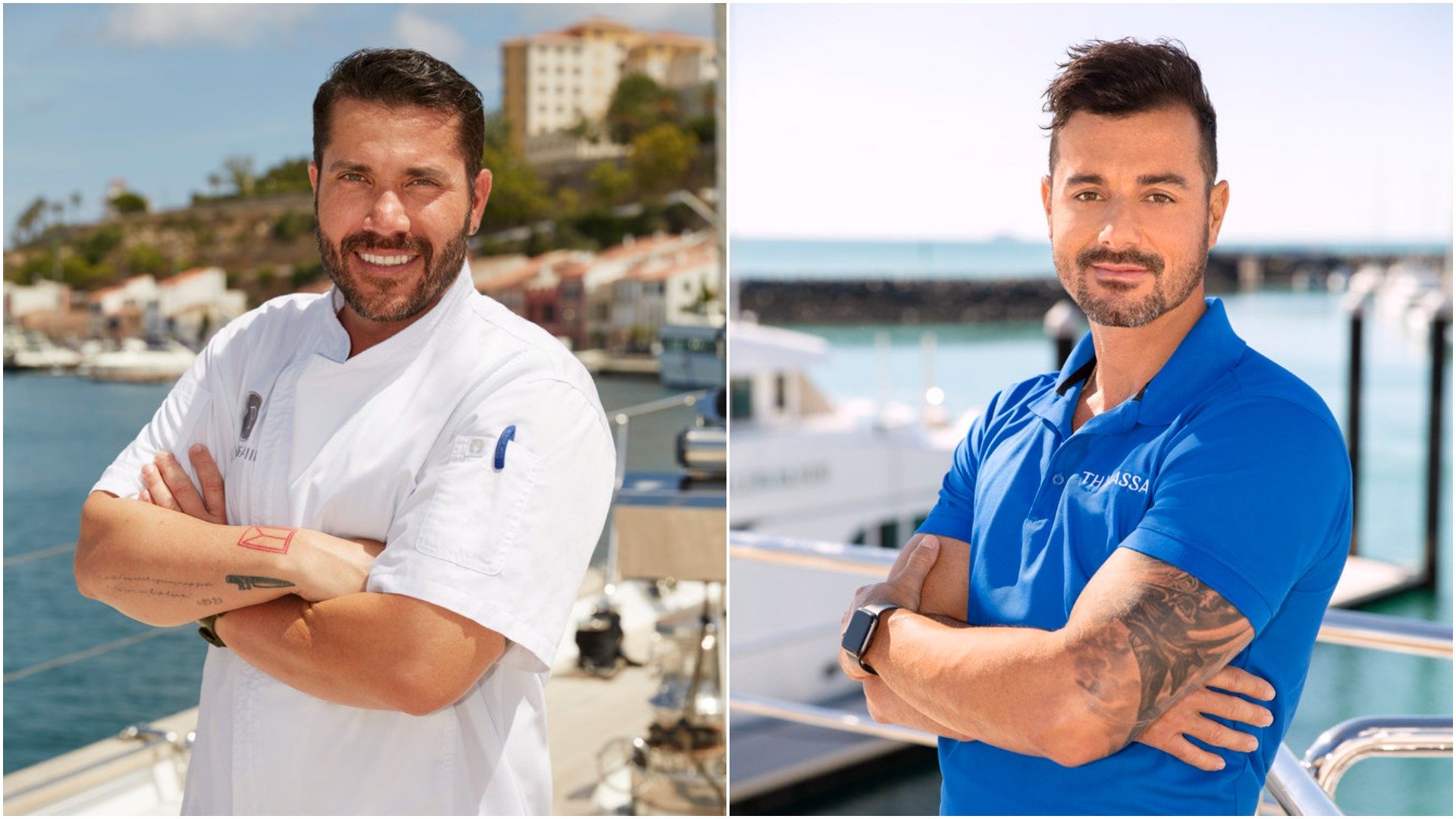 "And we had this conversation where he was like 'I like to paddle board' and I'm into paddleboarding," he continued. "He got the least amount of sleep on the boat and that was the first time I ever got to really experience a chef on a boat, what their lifestyle was like. He would sleep absolute minimal hours and he would work like crazy. He'd sleep like three hours and paddleboard to keep fit."
Spaziani was seen staying up until 2 am or 3 am on Below Deck Sailing Yacht to clean the galley kitchen while on charter. But then he'd wake at 5:30 am and be ready to cook with a smile on his face.
Jamie found out the hard way about special requests in the kitchen – and Chef Marcos wasn't happy
Before he really got to know Spaziani, Sayed's crew decided to prank him by sending him up to the galley kitchen to ask for gravy for a roast he made for the crew. The big problem was that Spaziani was already in the weeds with meals for the charter guests.
"I remember this one time he cooked a roast and I was eating and I was like, 'Oh is there any gravy?'" he recalled. The crew suggested he ask the Below Deck Sailing Yacht chef for gravy, knowing full well the reception would not be very warm.
"I'm pretty new," he recalled. "I didn't really know Marcos 100% at this time. So I went up there and was like, "Hey chef do you have any gravy for the roast?'" All Sayed remembered was getting a death stare from Spaziani.
"He was like, 'What are you talking about?' I was like, 'Oh sorry they sent me up here to get gravy.' He was like, 'Man look how busy I am! I've got to make food for the guests' and this and that. And then the bosun comes up laughing like, 'We sent him up!' Talking about me! That's the worst time to ask for something from the chef."
The 'Below Deck' crew members became close friends
Despite being nearly bounced from the kitchen after "gravy-gate," Sayed and Spaziani became close friends and shared stories with one another about their lives.
"There was a time when we shared a conversation where we went really deep about something we don't really share with other people," he recalled. "And we basically became friends over this story about our lives and our past and what we've gone through. He remembered that and he bought me a Christmas gift that year. And in the Christmas card, he wrote, 'I'll always remember your story, brother.'"
Spaziani also cheered on the new bosun when Sayed announced he was going to be on Below Deck Down Under. "Congrats brother, happy to see a friend on the same industry," he wrote on Sayed's Instagram post. Sayed replied, "Man so stoked for you too! Can't wait to watch you on Monday!"
Both Below Deck shows are currently airing. Below Deck Down Under is currently streaming on Peacock. And Below Deck Sailing Yacht is on Monday at 8 pm ET on Bravo.
Source: Read Full Article