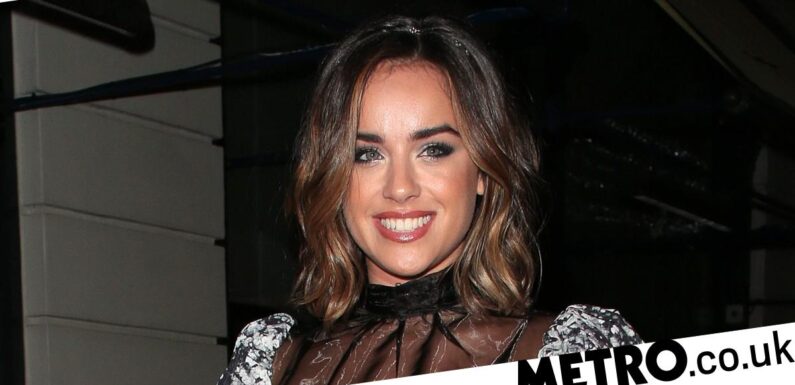 Coronation Street star Georgia May Foote announced she works a very typical day job when she's not spending time creating drama on set. 
The Katy Armstrong star, 32, revealed she enjoyed working as a nail technician during her breaks from acting. 
When she is not busy on the Cobbles, she operates her own business under GMF Nails and said that she qualified in the profession more than two years ago. 
Revealing she was 'taking on new clients' via her Instagram page, the star offered fans a glimpse inside her double life. 
Alongside a snap of the actress dressed in a nail tech uniform, she penned a lengthy caption outlining her history with the profession and alerted followers to the fact that she was open to booking them in for appointments.
Georgia typed on her business account: 'Now taking on new clients!

https://www.instagram.com/p/Ct9rjC0M2qy/
'It's been over two years since I qualified as a nail tech and it's been the best two years getting to know you all!
'I spent the last two years working with some amazing girls who have now become life long friends, who taught me everything I needed to know, and gave me the confidence to do everything you guys throw at me!
'Over 3 months ago I took the plunge to move into somewhere a bit more intimate, working alongside another incredible nail tech and I absolutely love our new little space guys!
'As you may know, acting is my main career and always will be. But nails gives me that little bit of head space and security most actors need! I am very grateful you have all supported me every time I have had to run off to film something! It means a lot when you are proud! [sic].' 
She continued explaining her exciting news: 'I am now open to taking on new clients and looking forward to meeting many more of you!
'Thanks for everything guys [sic].' 
The actress starred as Katy in the northern ITV soap from 2010 to 2015 and enjoyed praise for her portrayal of Alison in Grange Hill from 2005 to 2008.
Got a story?
If you've got a celebrity story, video or pictures get in touch with the Metro.co.uk entertainment team by emailing us [email protected], calling 020 3615 2145 or by visiting our Submit Stuff page – we'd love to hear from you.
Source: Read Full Article