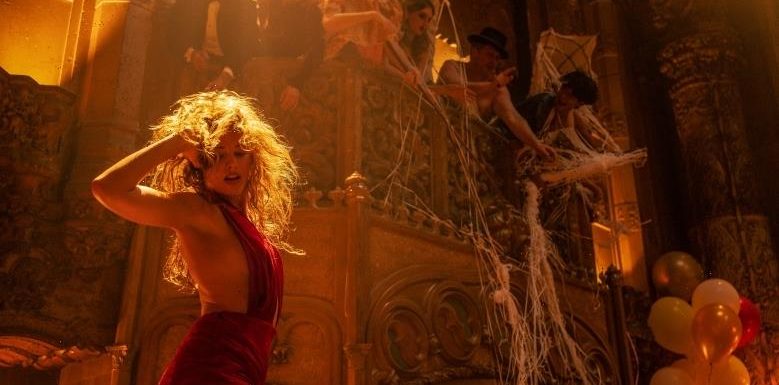 Since he broke out with the 2014 psychological jazz drama "Whiplash," Damien Chazelle has been a consistent critical darling, with his films "La La Land" and "First Man" receiving praise from pundits and plenty of accolades. But his most recent film "Babylon" is a totally different story, having been received as both a masterpiece by some critics and an unmitigated disaster by others. And according to Chazelle, he knew while making the movie that it would provoke a polarized response.
"It's good to have something that stimulates conversation and debate and a lot of fierce opinions on either side. We all knew the movie was gonna ruffle some feathers and get some people mad, and I think that's good," Chazelle told Insider in an interview ahead of the film's January 20 United Kingdom opening. "More movies should do that."
Currently, "Babylon" holds a 55 percent on Rotten Tomatoes, although the film has also managed to pick up several nods from award bodies like the Golden Globes, the Screen Actors Guild Awards, and the Critics' Choice Movie Awards. The Old Hollywood period piece starring Margot Robbie and Diego Calva also bombed at the box office, grossing under grossing under $15 million against a $78 million production budget.
IndieWire's David Ehrlich gave the film a mixed write-up, calling it a "dorky Caligulan ode to the early days of Hollywood," one that "reminds us the movies have been dying for more than 100 years, and then — through its heart-bursting, endearingly galaxy-brained prayer of a finale — interprets that as uplifting proof they'll actually live forever. It just doesn't have any idea how the movies will do it, or where the hell they might go from here."
Chazelle likely hasn't read IndieWire's review, however, as he also told Insider that he prefers not to pay attention to the reaction his film gains after release, preferring it to become "the audience's" film.
"It's an interesting thing of, where you make something, and then I do believe that it sort of becomes — once the filmmaker finishes the movie — the audience's, and that includes the critics, includes everyone. And everyone's gonna have a different take on the film. And I think they're all legitimate," Chazelle said. "It becomes the world's movie, in a way. That's why I sort of don't really believe in — though I'm fine when people do it — filmmakers going back and tinkering after the fact and whatnot. I mean, it's fine, but I do think at a certain point, a movie represents a moment in time and a moment in history."
Source: Read Full Article